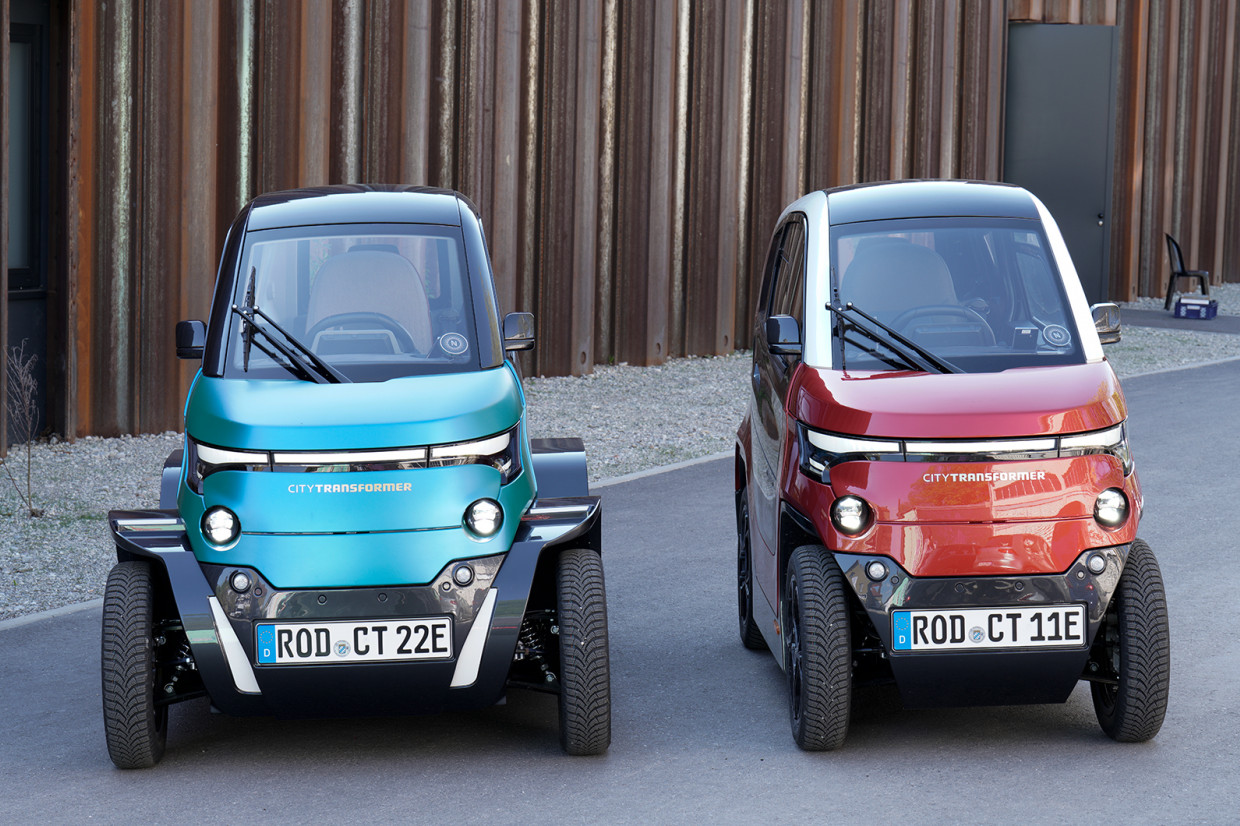 If someone asked you to picture a transforming car, you'd probably picture some form of machine that turns into a giant robot and which, depending on its political affiliations, is intent on either destroying or saving the world. 
In the real world, of course, transforming vehicles have more practical uses than allowing robots in disguise to arrive on earth unnoticed – but they're just as exciting. And a genuine transforming vehicle is due to arrive in 2024, developed by Israeli start-up firm CT-1.
Transform your inbox into a home for the latest electric news: subscribe to our FREE newsletter
As the company name might hint, the City Transformer CT-1 is a compact electric quadricycle designed for use in cities. But the two-seater is set apart from a fast-growing pool of quadricycle rivals by its modular skateboard architecture, which can alter the width of the vehicle from 1.4 metres to just one metre – while it's on the move.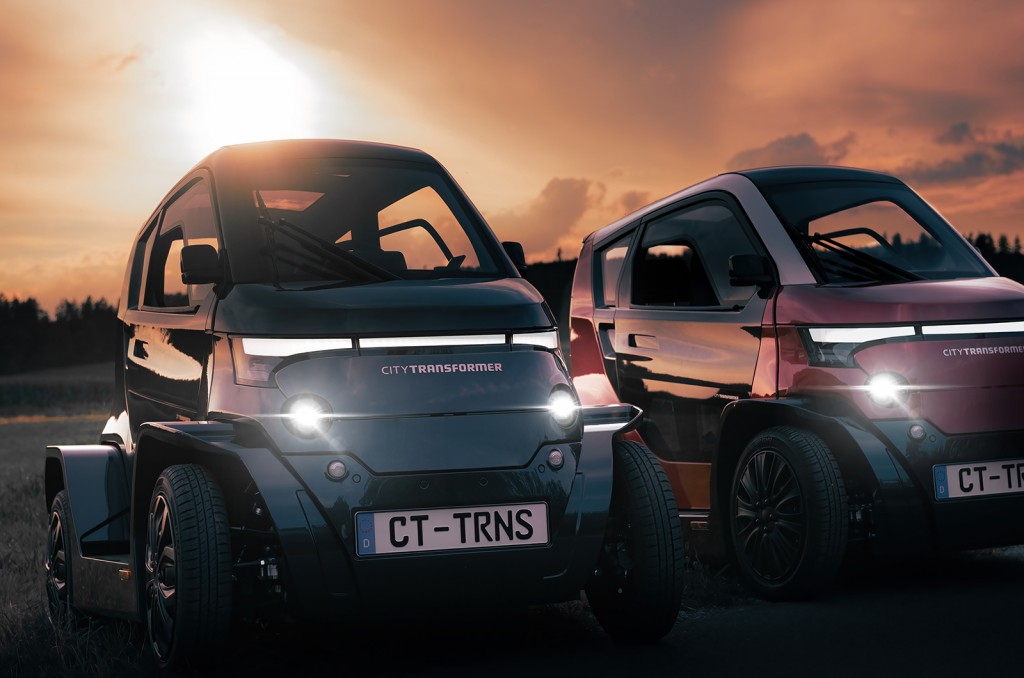 The idea is that the extra width gives the CT-1 car-like stability and comfort on faster roads, but it can then be squeezed to little more than the width of a motorbike to tackle congested city streets and for parking – City Transformer claims four CT-1 can fit in a single parking space. The machine is 1580mm high and 2500mm long, with a wheelbase of 1800mm.
The future Citroën Ami rival weighs 590kg, and is powered by a pair of 7.5kW motors that will do 0-31mph time in around five seconds. Top speed is 55mph when in its 1.4 metre Performance mode, which is cut to 28mph in narrower City mode.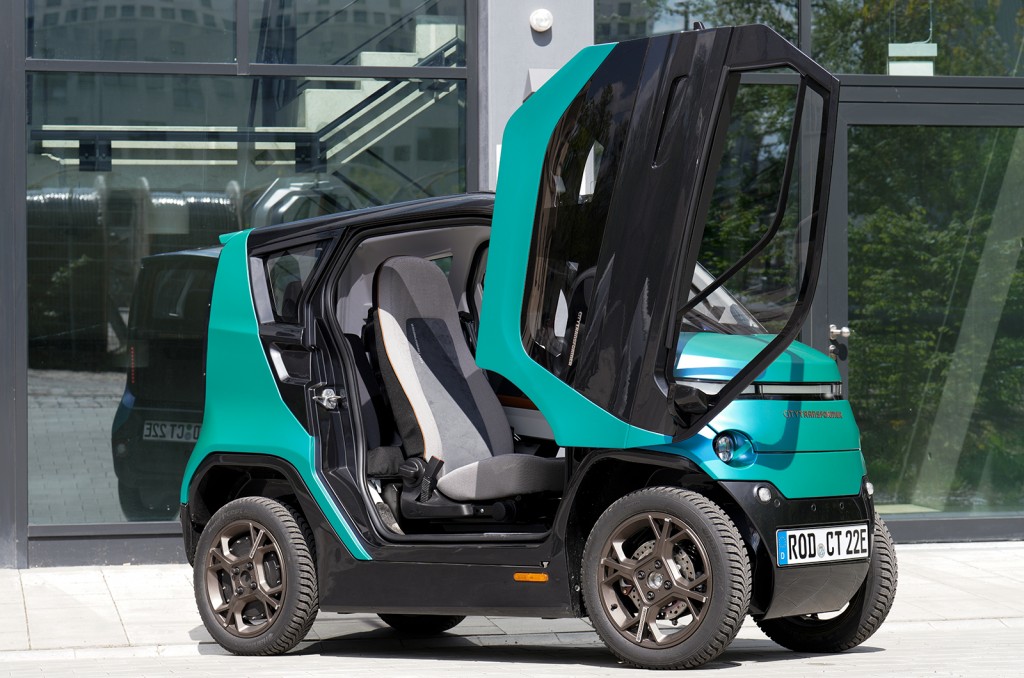 City Transformer claims the Ct-1 has a range of 111 miles on a single charge, with a 10-80% charge taking 30 minutes.
The Israeli firm has been developing the CT-1 since 2014, and claims that the project is already on its seventh iteration. City Transformer has now partnered with major engineering firm Segula Technologies, which will assist with engineering development of the machine as it gears up for a market launch.
The CT-1 is currently available to preorder for a refundable fee of €150 (£129), and is priced from €12,500 (£10,730) for customers who pre-order. City Transformer has confirmed it plans to offer the CT-1 in the UK.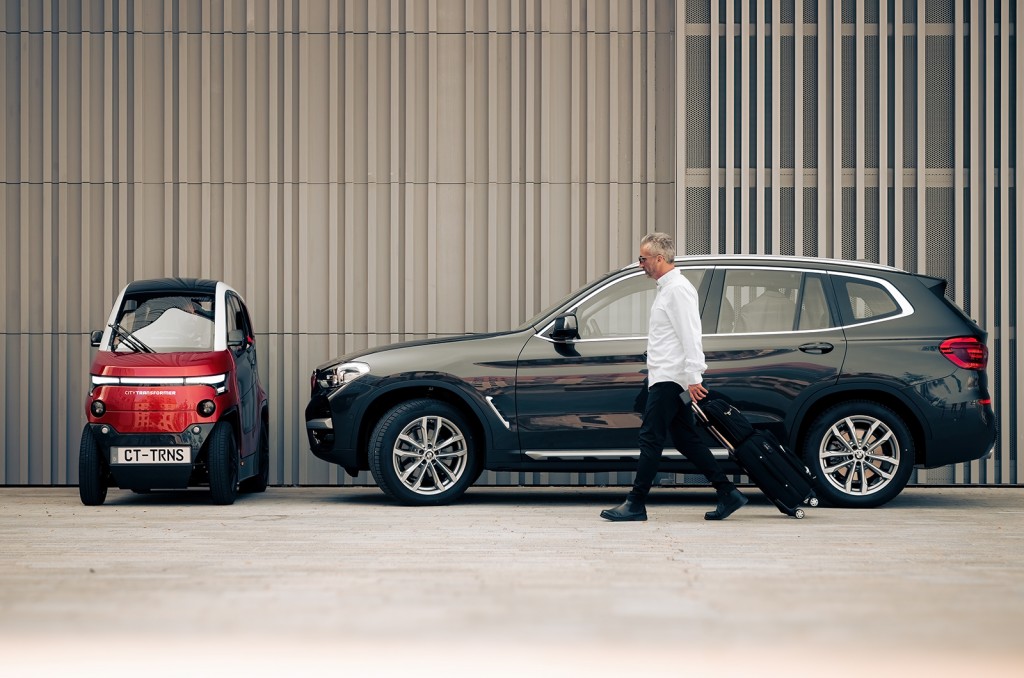 READ MORE
Subscribe to the Move Electric newsletter
e-CARS
UK charging networks: complete guide to every provider
New Cupra UrbanRebel is a bold EV supermini with 273-mile range
e-BIKES
10 fun things to try on an electric bike
Living with a Gocycle G4: how easy is it to adjust to?
e-MOTORBIKES
Seat Mó eScooter 125 UK review
How to do a CBT on an electric motorbike
Energica unveils new Experia electric tourer motorbike
e-SCOOTERS
Are e-scooters legal in the UK?
Private e-scooter rules 'cannot simply copy' rental regulations
Superpedestrian's European boss on why e-scooters are for everyone
e-WORLD
New Candela P-12 Shuttle to arrive as first electric 'flying' ferry
Pipistrel Velis Electro: meet the first certified electric plane