Welcome to Move Electric
Move Electric is dedicated to covering the exciting and rapidly growing world of electric mobility in all its forms, from small personal vehicles up to zero-emission buses and planes.
Put simply: if it's electric and it moves, we're probably into it.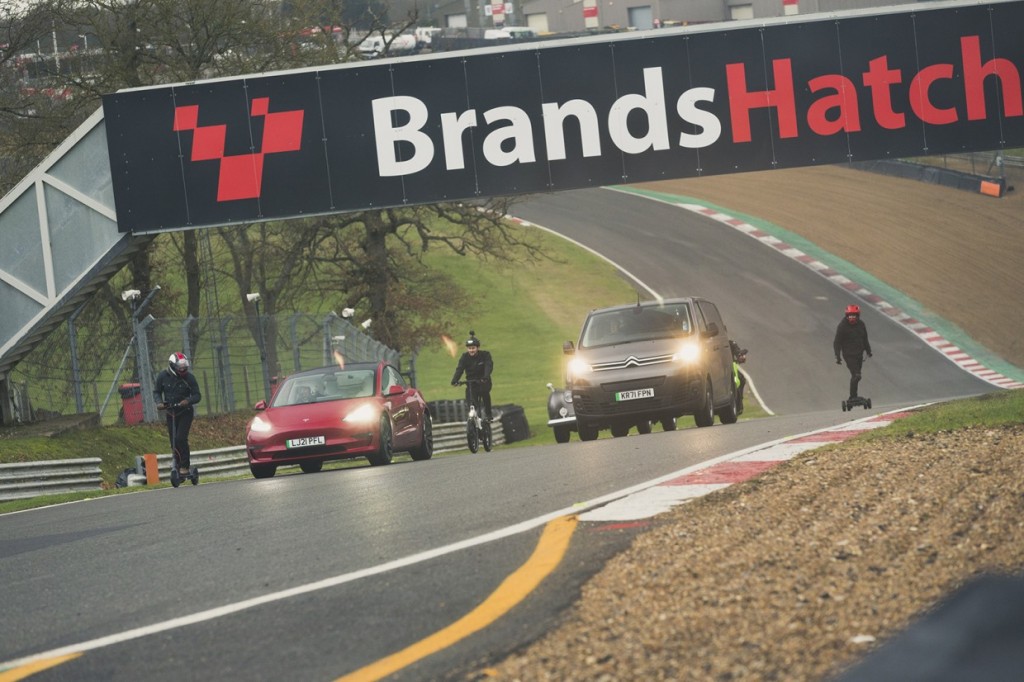 Who we are
Move Electric was created in 2021 by Haymarket Automotive, whose industry-leading brands include Autocar and What Car? While those titles focus on cars, our brief is to cover all forms of electric mobility and transport. So whether you're interested in renting an e-scooter, buying an e-bike, taking out a subscription for an electric car or just curious about a ride you've taken on an electric bus, Move Electric is here to help. 
What we do
Move Electric features news and reviews on everything from electric cars to e-motorbikes, e-scooters, e-bicycles and more, as well as investigating energy generation and the required infrastructure. We also chat regularly to leading figures in the industry who are shaping the machines you'll be using in the future.
While we focus primarily on the UK, we're keen to chart exciting developments in electric mobility from elsewhere around the world too.
We're your essential guide to everything going on in the world of e-mobility – and we'll always bring you the essential information with enthusiasm and excitement.
The team
Editor: James Attwood, james.attwood@haymarket.com
Atters started his journalism career writing about motorsport, editing Motorsport News and with stints on Autosport and F1 Racing. He later joined Haymarket Creative Solutions, where he once scripted a video of a jelly on top of a washing machine.
In 2017 he joined Autocar as deputy (later executive) editor, with a focus on shaping the brand's news coverage and feature section. His career highlight was making Volkswagen currywurst sausages for a feature.
Atters joined Move Electric as editor in January 2022, and is now keen to learn as much about e-bikes as he knows about cars. In his spare time, he still watches far too much motorsport and keeps accidentally signing up to run marathons. 
Staff writer: Sam Phillips, sam.phillips@haymarket.com
Sam joined Move Electric straight from university in 2021 as staff writer, a role that involves writing about every single form of electric mobility you can think of. Having been obsessed with cars from the age of five, Sam is enjoying growing his knowledge of other areas, and has quickly become our lead e-scooter reviewer.
When not sitting at the Move Electric news desk, he enjoys taking part in amateur motorsport such as classic trials (although not in an electric car…), cycling and eating far too many biscuits. 
E-bike correspondent: Rebecca Bland
Our e-bike expert and northern correspondent, Rebecca has been riding since she was a small child and fell off her bike into a rose bush. While her balance has somewhat improved, her clumsiness hasn't. She began freelancing and writing about bikes in their various forms in 2020.
Since Move Electric launched in 2001 Rebecca has served as a freelance bike reviewer, with the promise of playing on e-bikes too good to pass up. She regularly tests the latest machines to their limits on Yorkshire's tough terrain. 
Plus...
…and a whole host of other contributors whose names you'll see dotted around the site from time to time.
Where else you'll find us
We have a FREE newsletter rounding up our latest news and features, which is sent out four times a week. You can subscribe to it for free here. Did we mention it's free?
We have a YouTube channel that features a mix of entertaining and informative videos. Check it out to see us set SEVEN electric lap records at Brands Hatch, among a number of other videos.
You can find us across social media too: we're on Facebook, Twitter, Instagram and TikTok.
Any more questions? Email james.attwood@haymarket.com if you have a query regarding the website or the brand in general.
Postal address
Move Electric
Haymarket Media Group Ltd
Bridge House
69 London Road
Twickenham
Middlesex
TW1 3PS