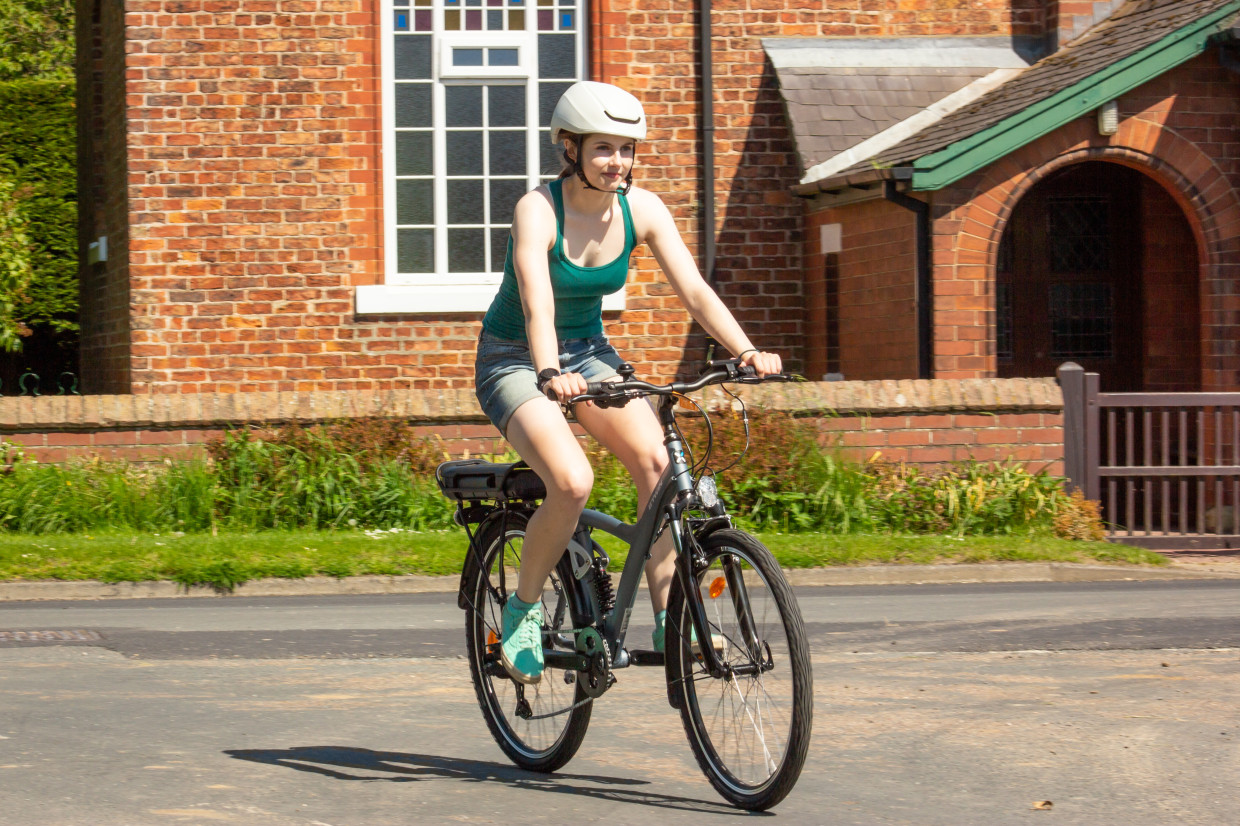 Decathlon B'Twin Riverside Original 920 E Electric Hybrid
What does it cost?
It's priced at £999.99, making it one of the cheapest e-bikes on the market.
What is it?
The Decathlon B'Twin Riverside Original 920 E Electric Hybrid Bike is an affordable electrically assisted bicycle, perfect for everyday journeys or leisure trips on the roads, towpaths or bridleways.
The brand B'Twin belongs to French sporting goods giant Decathlon, a company renowned for its value-for-money bikes. The frame is constructed from aluminium, and the low slung top tube design makes it easy to mount and dismount the bike. It's a unisex frame, with adjustability in the saddle height and stem to provide the best fit.
There are two sizes, M (for riders 1.45m-1.74m tall) and L (1.75m-1.95m tall), and this determines the supplied wheel size. M bikes come equipped with 26in wheels and L with 28in wheels. Both are perfectly suitable for road and light off-road use, but 28in wheels offer a little more stability and wider tyre choice.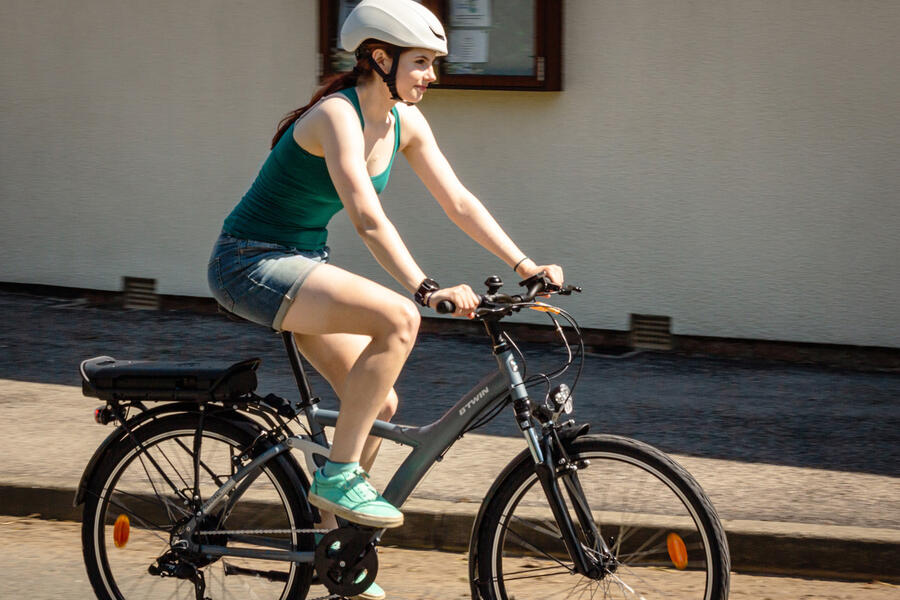 The bike uses a combination of Shimano Tourney and SRAM X3 components and runs on a 1x7-speed set-up, with a single chainring at the front and seven cogs on the rear cassette. It comes equipped with v-brakes, which can be a little fiddly to adjust, but there are plenty of step-by-step guides online should you need to maintain them.
The motor and battery are mounted at the rear of the bike. The battery sits neatly underneath an included pannier rack, while the motor is mounted to the rear wheel's hub. Unfortunately, this means all the weight is at the back of the bike; at 25.5kg for the M size, this can make it difficult to manoeuvre.
The battery range depends on the mode usage, with mode one offering up to 56 miles of range, mode two up to 43 miles, and mode three up to 31 miles.
What is it like?
In a word, it's fun. It's a fantastically capable bike that performs far better than you might expect from one at this price point.
The 2.64kg battery is fixed, so charging needs to be done near to a wall socket, from which a full charge will take 6.5 hours - meaning you need to be prepared to leave it overnight.
But once it's ready to go, the motor provides three levels of assistance. Level one assists up to 10.6mph and level two up to 13.7mph. Level three assists up to 15.5mph (although the screen often reads up to 16.8mph) and will make you feel like I imagine Max Verstappen does when DRS is enabled. Rather than grinding up hills, you glide up in level three.
I tested it on long drags and steep shorter climbs, and the bike maintained the assistance level successfully.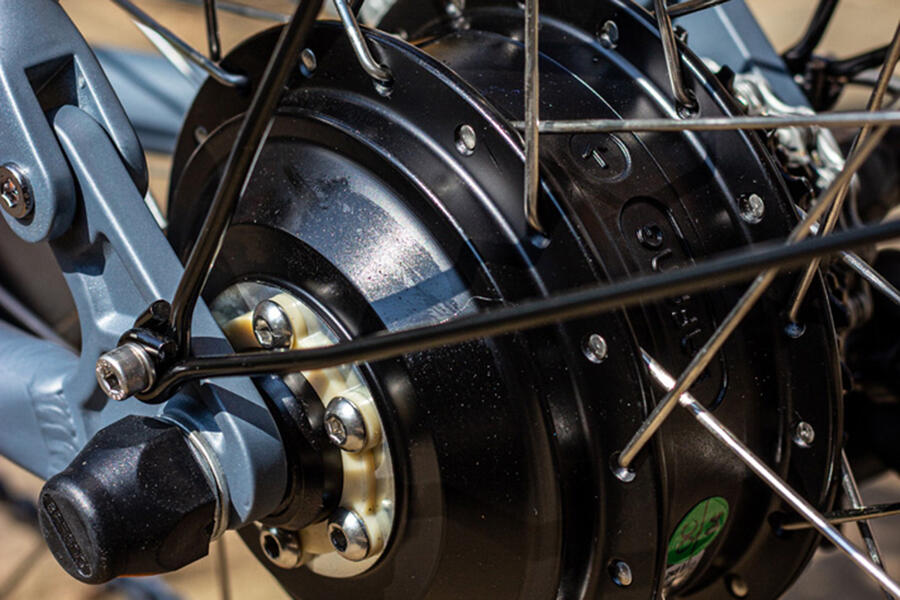 Much like turbo lag, the assistance does tend to be delayed slightly from when you press the button to when it kicks in. Although slightly bothersome for the impatient, it can be quite handy if you're setting off from a junction, ensuring that you don't lift the front wheel off the ground.
The screen display is convenient in presenting all the bike's data, such as mode, trip and battery level, and it controls the front and rear lights. Having this information to hand is important, as you can adjust your ride to the battery levels if need be, rather than be surprised when the juice runs out and you're 30 miles from home on the other side of the Dales.
Given the weight of the bike, disc brakes would have been a nice touch, but the stock v-brakes perform surprisingly well, and modulating them is easy. The bike proved its capability over different terrain and tackled my local bridleway network with ease. The suspension soaks up bumps in the road and provides an incredibly comfortable ride.
Although taking it on a train isn't recommended, due to the sheer weight of it, it's a fantastic bike for commuting, going to the shops or even leisure riding. The included pannier rack can carry up to 15kg of luggage, and you can safely lock the battery away from any opportunist thieves.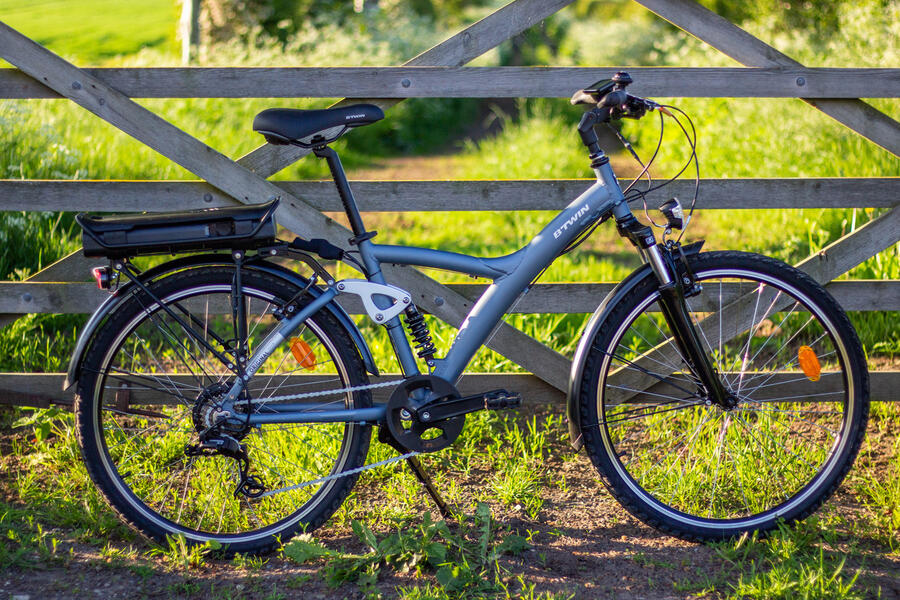 Should I buy one?
This isn't a bike designed to race or to go on long weekend road rides, and it would be unjust to compare it to one that is.
The idea behind the 920 E is to get you from A to B with minimal fuss and to make it more accessible for you to change your transport habits over shorter journeys.
It's not designed to replace a car, either, but at the very least make travelling to work, school or the shops a more enjoyable and healthier experience. And the 920 E does that perfectly well.
Decathlon B'Twin Riverside Original 920 E Electric Hybrid verdict - 3.5/5
Decathlon's big-seller offers really good value for money and deserves credit for doing so much at this price point, but the weight is an issue and it's difficult to manoeuvre when you're not riding it. 
Where can I buy it?
Directly from Decathlon shops or online.
How does it arrive?
The bike arrives 95% assembled. You simply need to adjust the handlebars to set it up. Pedals are included, plus Decathlon includes the allen keys and pedal spanner necessary to set the bike up, so you don't need any special tools.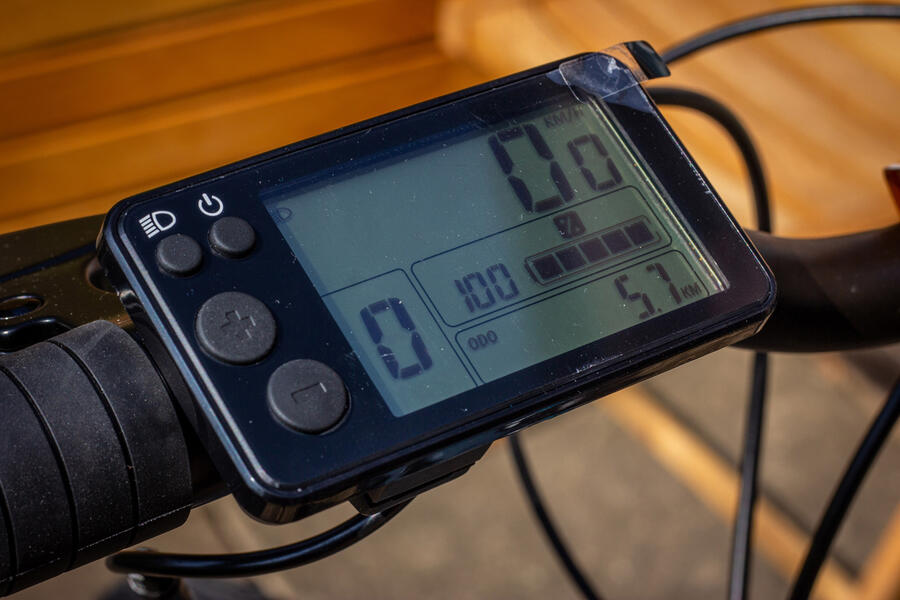 Decathlon B'Twin Riverside Original 920 E Electric Hybrid at a glance
Cost £999.99
Frame size tested M
Weight of bike 25.5kg
Groupset Shimano TZ 600 7-speed, 38T chainring, 14/28 cassette, SRAM X3 rear derailleur, SRAM Trigger x 3 shifter
Wheels/tyres 26in double-walled aluminium wheels, B'Twin Trekking Hybrid road-and-trail tyres 26in x 1.75in, self-healing inner tube
Motor Rear hub-mounted
Power 250W
Torque 22.1lb ft
Battery 36V, 11.6Ah, 418Wh
Range Mode 1: 56 miles (90km), Mode 2: 43 miles (70km), Mode 3: 31 miles (50km)
Assistance levels Mode 1 – up to 10.5mph, Mode 2 – up to 13.7mph, Mode 3 – up to 15.5mph
Charging time 6.5 hours
Included extras Handlebar-mounted screen, rear pannier rack, wired in lights front and rear, handlebar-mounted bell
READ MORE
e-CARS
e-BIKES
e-MOTORBIKES
e-SCOOTERS