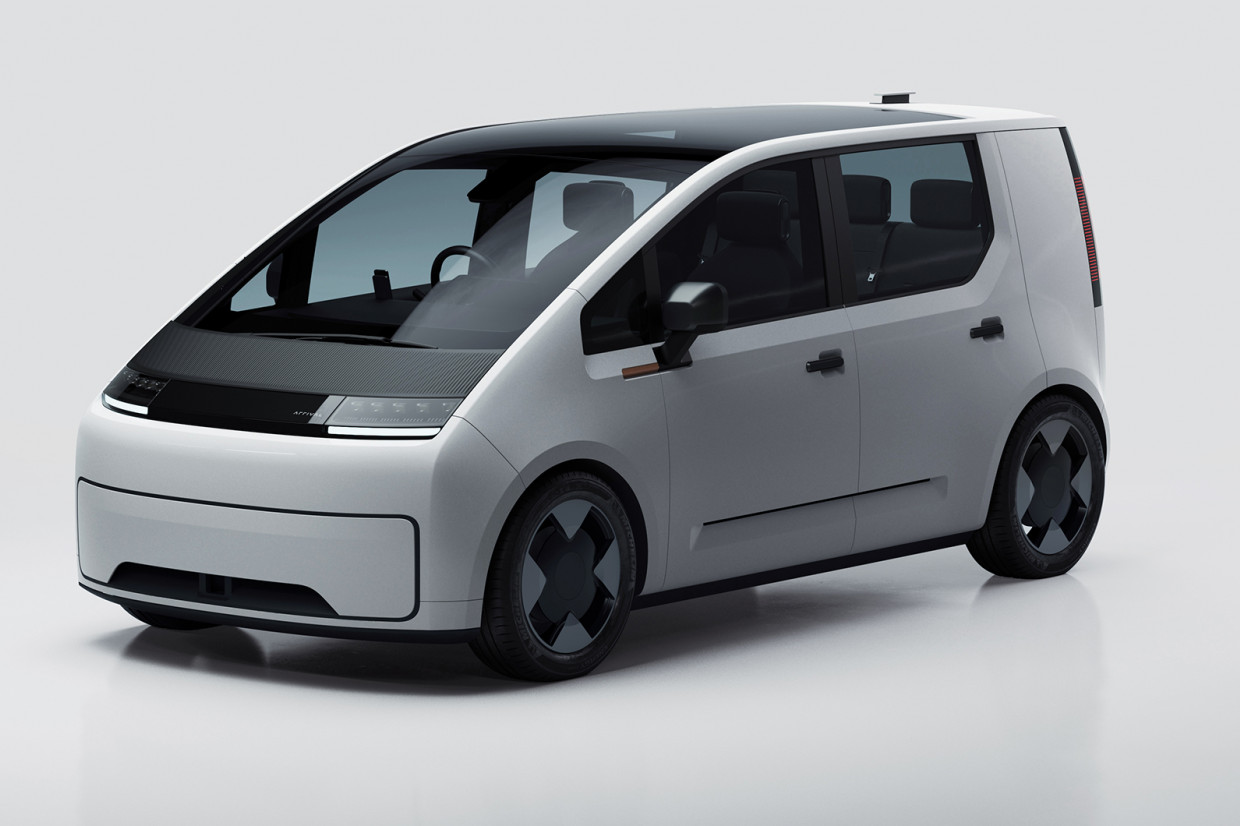 When you fire up a ride hailing app, you never quite know what sort of car will turn up to whisk you to your destination - but whatever arrives it won't have been designed just for the job.
But British electric vehicle start-up Arrival is aiming to change all that: it has just revealed the prototype of its Arrival Car, which has been designed specifically for the ride hailing industry with help from Uber, and is designed to offer benefits to both drivers and passengers.
Well, we say reveal: Arrival has issued a series of exterior concept renders and a number of 'stealth' photos showing close-ups of a number of details. The renders show that the Arrival Car will take the form of a boxy van-like MPV, with a sharply sloping front end and a large, square boot - likely to maximise luggage capacity.
The front of the car is devoid of any real flashy badges or identifiers, possibly so that individual ride-hailing firms could put their own logos on the car. 
Inside, there are three separate seats in the back, and the interior appears to be finished in durable, hard-wearing materials. Up front, the driver has a practical looking steering wheel, with a centrally mounted touchscreen.
Arrival has worked with Uber drivers to develop the car in just six months. The focus has been on maximising driver comfort given the amount of use ride-hailing cars get: it's been designed to average around 30,000 miles a year, compared to the 7500 a typical vehicle averages. The focus has been on reliability, driver comfort and safety.
Meanwhile, passengers haven't been forgotten: Arrival promises a 'premium experience', with the machine claimed to offer double the leg room of other cars of a similar size.
Arrival hasn't given full details of the powertrain or technology, although it takes learning from the electric delivery vans that the firm has been developing. As with those models, Arrival is aiming to build the car in a number of small 'micro factories', which it says will reduce production times dramatically. 
We don't yet know when you might be able to unlock your smartphone and hail an Arrival Car, but when the vehicle is finally launched, Uber will encourage its drivers to use it as part of planes to make all the cars on the app in London to be fully electric by 2025.
As well as the ride-hailing car and van, Arrival is also working on a bus concept. While the firm, launched in 2015, has yet to actually launch a vehicle, it has already attracted investment from the likes of the Hyundai Motor Group, and contracts with firms including delivery giant UPS.