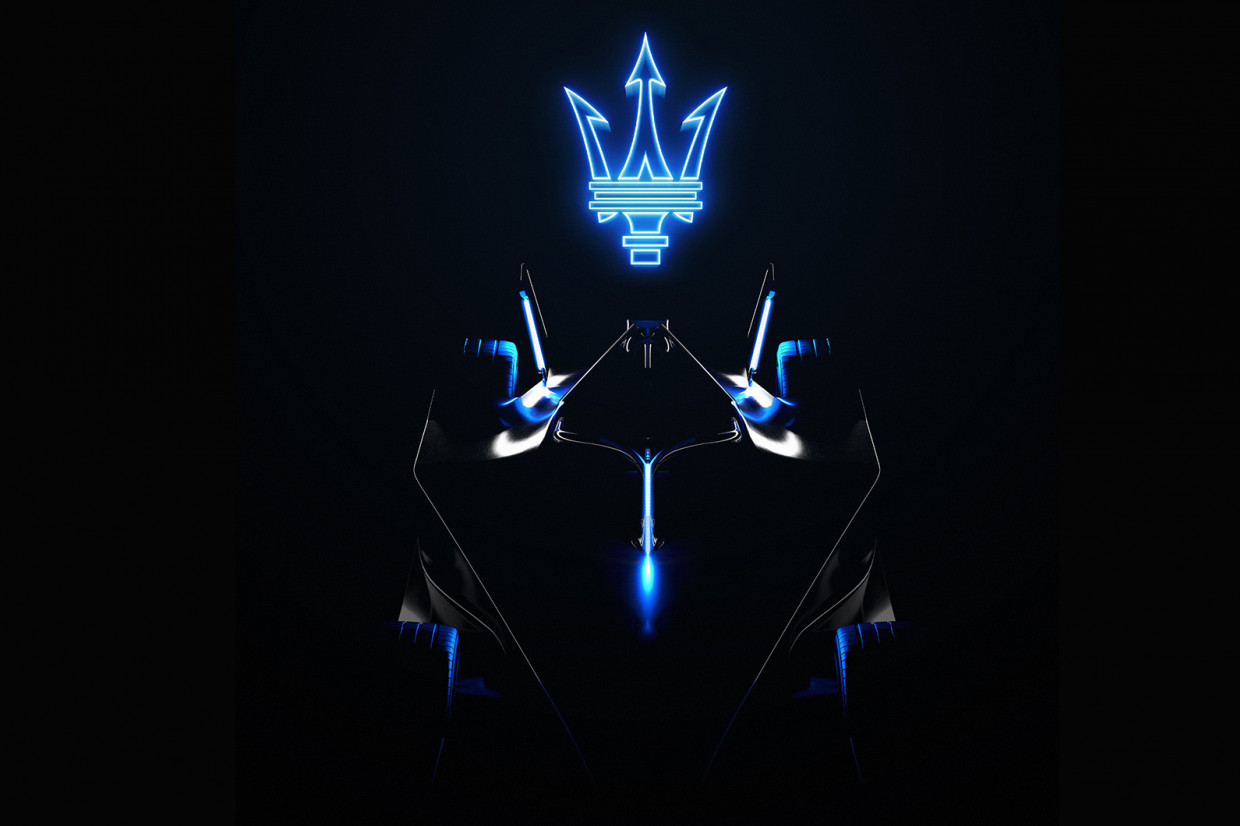 Maserati will highlight its commitment to electrifying its range by entering the all-electric Formula E World Championship in 2023.
The Italian firm is in the midst of a major revival plan that will involve a raft of new models – all of which will have a battery electric version under the firm's new Folgore sub-brand.
Maserati revealed the MC20 supercar in 2020, and is currently preparing an electric version of that model. It will launch a new SUV called the Folgore this year, and is also working on new versions of its GranTurismo saloon and GranCabrio soft top, all of which will be offered with full EV options.
Maserati will join Formula E at the start of next season, when the single-seater championship introduces its new Gen3 rules package, which will include faster and more powerful cars. 
The new rules will feature both front and rear powertrains, with a new 250kW front powertrain added to the 350kW rear unit, giving a total regenerative capacity of 600kW. The goal is for at least 40% of the energy used by a car in a race to be generated by regenerative braking.
The output of the system will be capped at 350kW (470bhp), giving a possible top speed of 200mph.
Maserati is part of car giant Stellantis, and will join sister firm DS in Formula E in 2023. It is likely that Maserati will use rebadged DS powertrains so the two brands can share development costs. Maserati is also set to work with an existing Formula E team, rather than setting up its own race squad.
While Maserati has a long history of competing in motorsport, the Formula E campaign will be its first effort in an international-level championship since it ran the MC12 in the FIA GT Championship from 2004 until 2010. It will be the firm's first works single-seater project in 66 years, dating back to its withdrawal from Formula 1 after winning the 1957 championship with Juan Manuel Fangio driving a 250F.
Maserati's works team competed in Formula 1 between 1950 and 1957, with Fangio winning the title in 1957 (he also drove a 250F for two races in his title-winning 1954 season). After its withdrawal Maserati continued to supply engines to teams until 1969.
Stellantis motorsport boss Jean-Marc Finot said: "Maserati Formula E will be our technological laboratory to accelerate the development of high-efficiency electrified powertrains and intelligent software for our road sports cars."
Maserati's commitment is boost to Formula E after several firms decided to withdrawn from the championship. Audi and BMW quit at the end of last season, and Mercedes will follow suit this year.
Maserati joined DS and Jaguar in having committed to the Gen3 rules from 2023 onwards.
READ MORE
e-CARS
e-BIKES
e-MOTORBIKES
e-SCOOTERS
Are e-scooters legal in the UK?