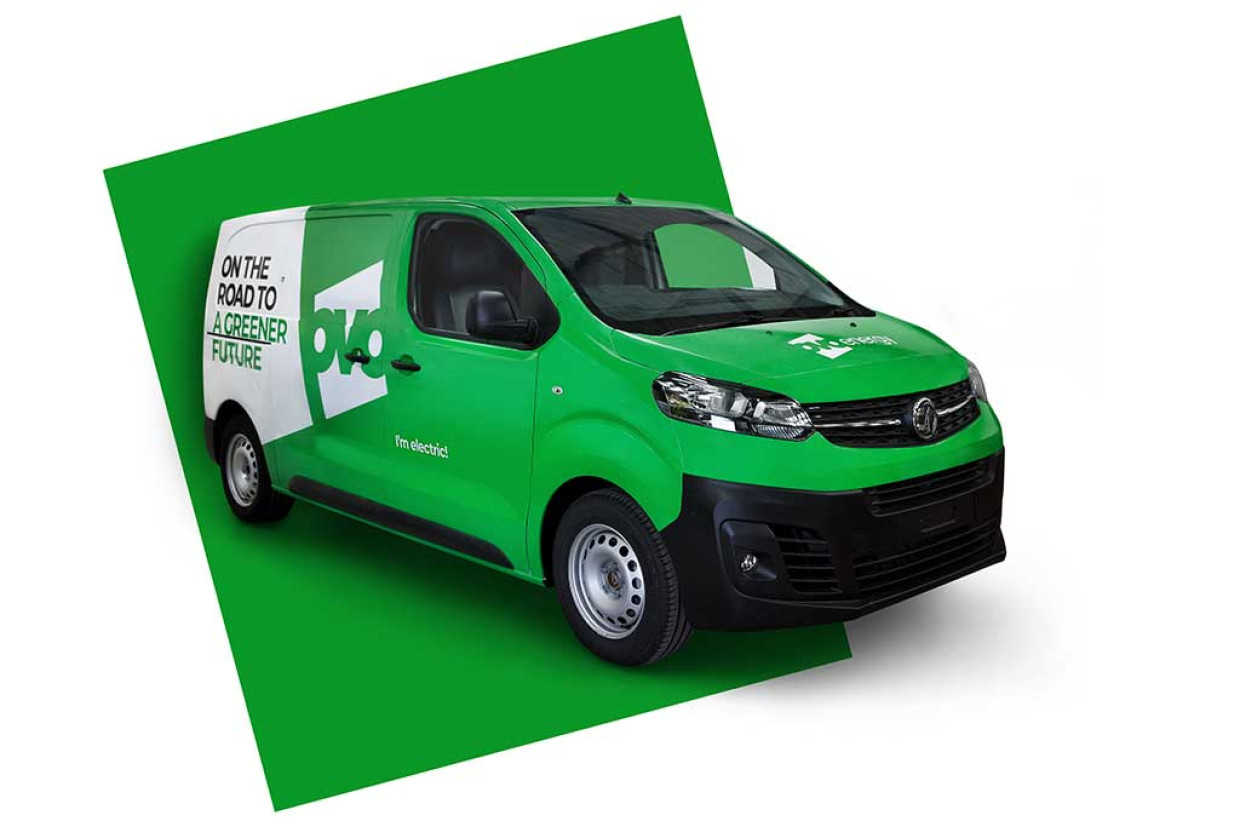 Electric vehicle sales are booming. Although overall UK car sales have been down by around 29% for the past couple of years, sales of pure-electric cars have rocketed and they now make up 14.6% of the market.
It's a similar story in the commercial van sector. In 2021, the UK had the highest number of plug-in electric vans sold in Europe and there were around four times as many Plug-in Van Grant (PIVG) applications compared with the year before. Proof that more individuals and businesses than ever are making the electric switch.
OVO Energy has long been at the forefront of this electric revolution: confidently flying the EV flag since 2019 with a growing fleet of all-electric vehicles aimed at lowering the company's carbon footprint, improving the air we breathe, and cutting its operational costs.
You can learn more about why OVO Energy made the switch and the big benefits it has seen in doing so, but here – according to OVO Energy – are the seven key steps that will help you take your fleet electric.
Learn more about OVO Energy's all-electric fleet
1: What role does your fleet play in your business?
It's a simple question but one that holds the key to how you might move your fleet towards an all-electric future. From sales teams to smart meter installation, OVO Energy's fleet of vehicles are the backbone of its customer outreach and play a vital role in its services.
With that in mind, OVO's commercial vans need to be able to carry heavy loads, provide the space for bulky items, and go the distance without fuss. "Assessing the size, range, payload and related technologies gives you an idea of what you'll need from your BEV," says Ben Guest, OVO Energy's Field Services Director. "There's no sense opting for an EV if it won't be able to complete the task with ease and efficiency."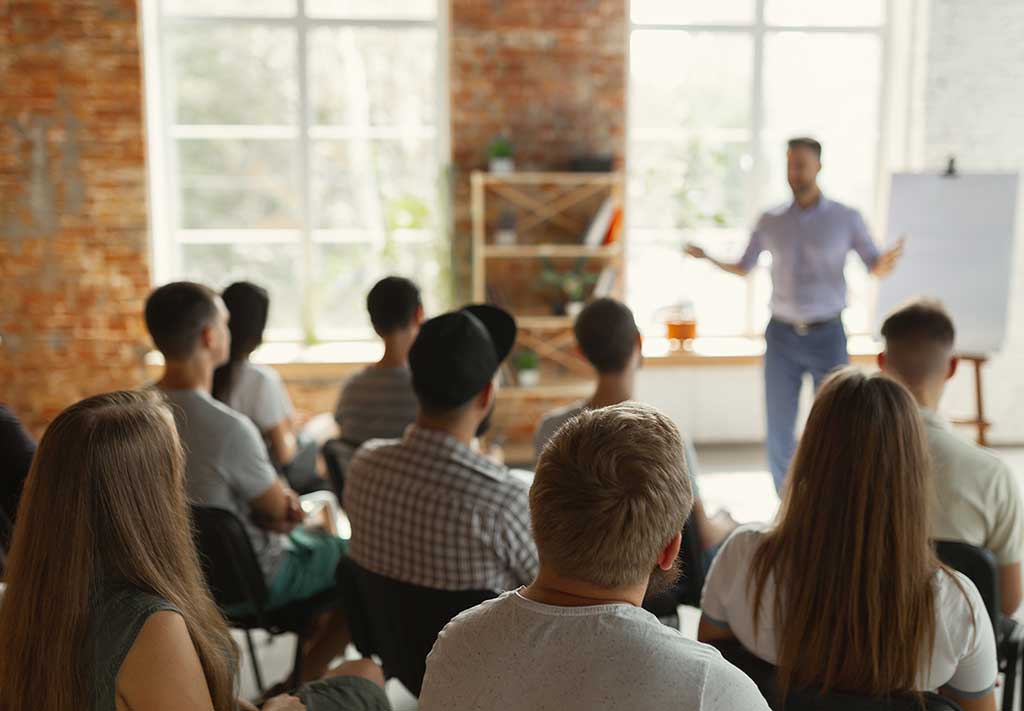 2: Get everyone on board
"It is critical to align your business behind the direction you want to take your fleet," says Ben. "Where possible, set goals, get buy-in and executive sponsorships to involve and engage stakeholders and EV evangelists within your company.
Face to face interaction cannot be understated, OVO Energy has spent years talking to its drivers, their managers, and schedulers in advance of any major changes to understand their needs, their concerns, and – crucially – to spread the word and explain why OVO is so adamant that electric is the future of its mobility strategy.
"Finding EV ambassadors within those groups (perhaps individuals who already own an EV or who have experienced them before) can be a powerful tool in overcoming concerns and highlighting the positives around living with an EV," says Ben. "Once they're on-board, they can do a great job of conveying the reality of this shift."
3: Plan your rollout
Whatever plans you might have for your fleet (large or small), vehicle availability will play a central role. With manufacturer delays caused by global supply chain issues, you'll need to be able to plan and adapt accordingly. OVO Energy stresses the importance of talking to manufacturers or your local dealers about lead-times and their current roadmap for new models. The last thing you want is to be caught in a long waiting list for an older generation of vehicle.
"Plan your rollout to coincide with the end of existing leases or when you would normally exchange vehicles," says Ben. "It's also important to order in advance of those vehicles coming to the end of contract to avoid disruption".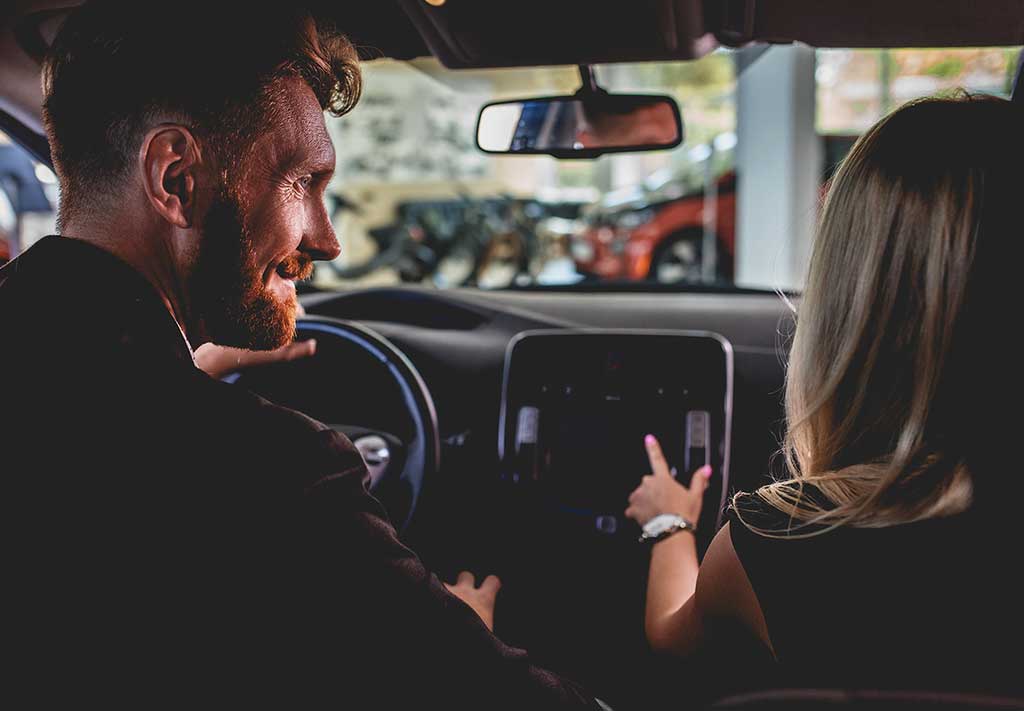 4: Get drivers behind the wheel
There's no better way to experience the unique qualities of electric mobility than behind the wheel of an electric vehicle. OVO says that the more you can get drivers to experience EVs first-hand, the faster they'll understand how brilliant they are. "If you can, request demo vehicles from the manufacturer directly, or through your fleet distributor," says Ben. "It's important you get a feel for all the different types of vehicles and the ranges they offer."
It's easy to forget that a shift on this scale will impact how drivers use their vehicles. So, any kind of hands-on experience is a great way to dispel any myths of inaccessibility or day-to-day compromise. Having an expert alongside the vehicles will give drivers and any teams affected by this change a chance to ask as many questions as they like.
5: Home charging vs public charging
Running a fleet of EVs is only as efficient as the strategy you have in place to charge them, and OVO Energy stresses the importance of empowering its drivers with confidence in EV infrastructure. With on-the-go top-ups an integral part of business travel, it's critical to untether a driver with access to as many public charging networks as possible.
"Look into your driver mix," says Ben, "compare home charge points to public fast chargers and analyse your own business model to see how it will need to adapt to compensate for the realities of owning an EV fleet – that's range, the cost of charging during peak and off-peak times, public charging availability and reliability."
From the get-go, OVO Energy offers to fund home charging points for all drivers eligible to have one fitted (e.g. with driveways of adjacent off-street parking). It also uses the MINA platform to streamline the process of paying for all EV charging costs, consolidating total spend each month and helping drivers keep the cost of personal and work travel separate.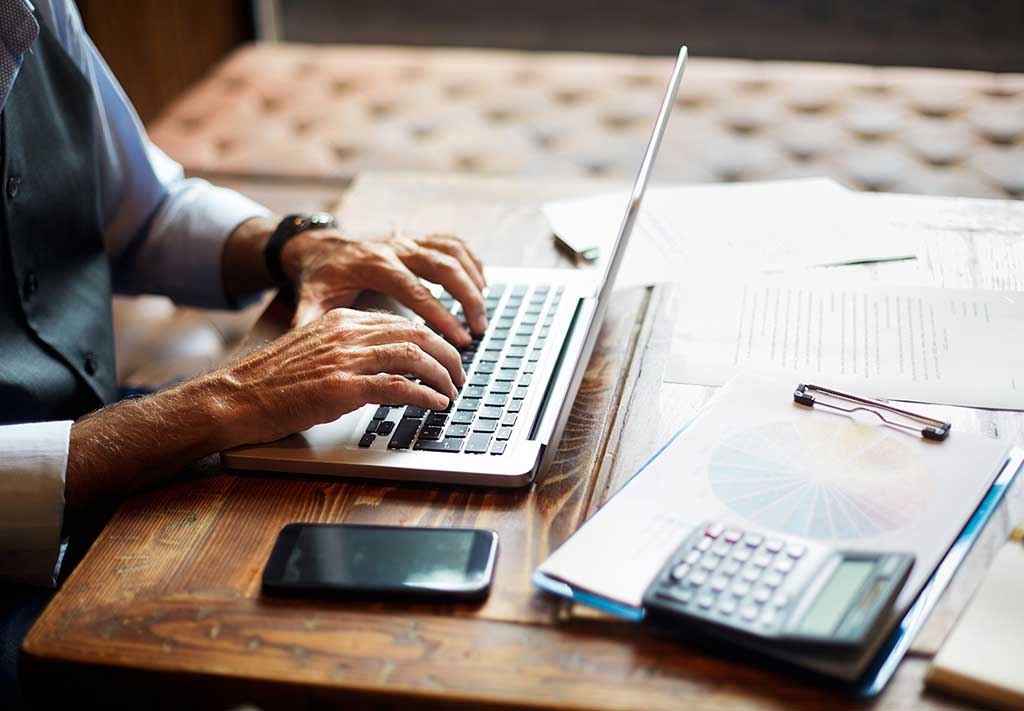 6: Use data to power bigger cost-savings
For anyone who currently owns or runs an EV, you'll know the importance of mapping your personal charging efficiency. Data makes a big difference – especially when you're running a vast number of vehicles. "We use information collected from our petrol and diesel fleets to map out the journeys of our drivers," Ben explains. In doing so, OVO Energy has been able to understand the requirements of the drivers powering its network.
"Understanding how our drivers complete their role is vital to OVO Energy's strategy," says Ben. "In the real-world, 98% of OVO's drivers travel less than 150 miles per day (89% travel less than 100 miles, with the majority travelling less than 60 miles per day). That means the current battery range of our Vauxhall Vivaro-e is sufficient to charge up to 80% every working day and with that, minimal disruption to a driver's daily routine."
But, beyond the hard stats and facts, the personal side of fleet management is once again crucial to its success. OVO Energy regularly involves its drivers, team managers and schedulers in the conversation. In doing so, it has been able to address the pain points and understand what it can do to maximise its investment in EVs.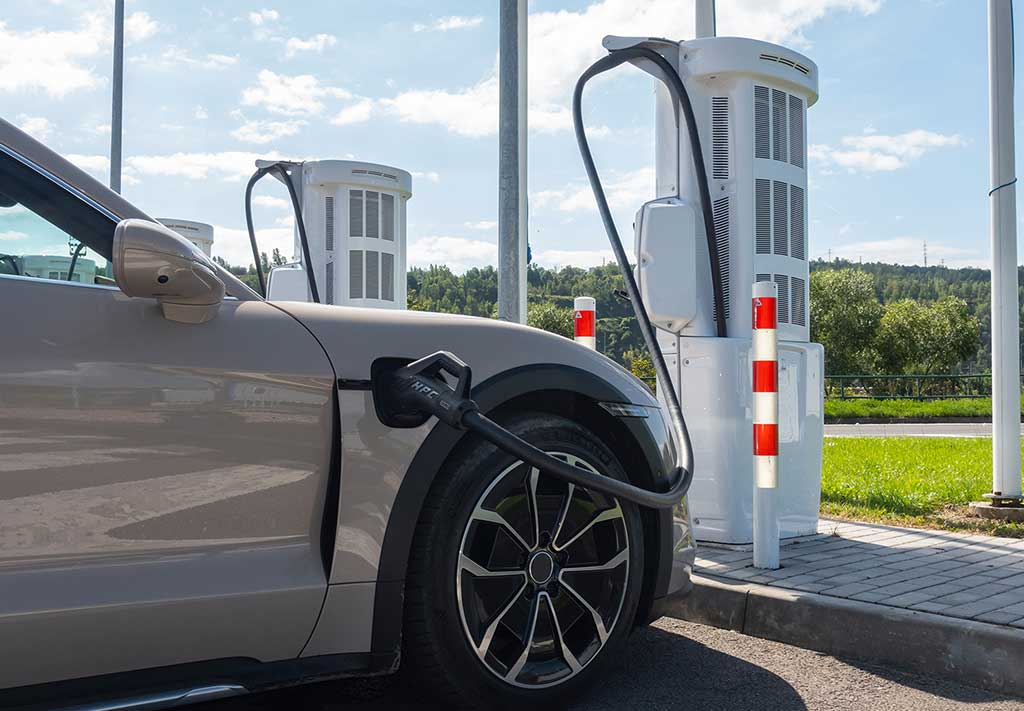 7: Keep looking forward
Finally, and it may sound obvious, but looking to the future is vital to the success of any EV fleet. As the market changes and technology evolves, so too do the opportunities for refining the efficiency of your business. That could be cheaper home charging solutions or newer, better, and more affordable vehicles with greater long-distance capabilities.
Crucially, as Ben explains, you must keep an open mind. "Over the years we've kept a close eye on newer models with larger payloads and improved battery sizes. As we've added these newer vehicles to our fleet we've seen even more improvements in the workflow of our drivers."
So, by following OVO Energy's lead and these simple seven steps, you too could be amping up your fleet with the all-electric switch.