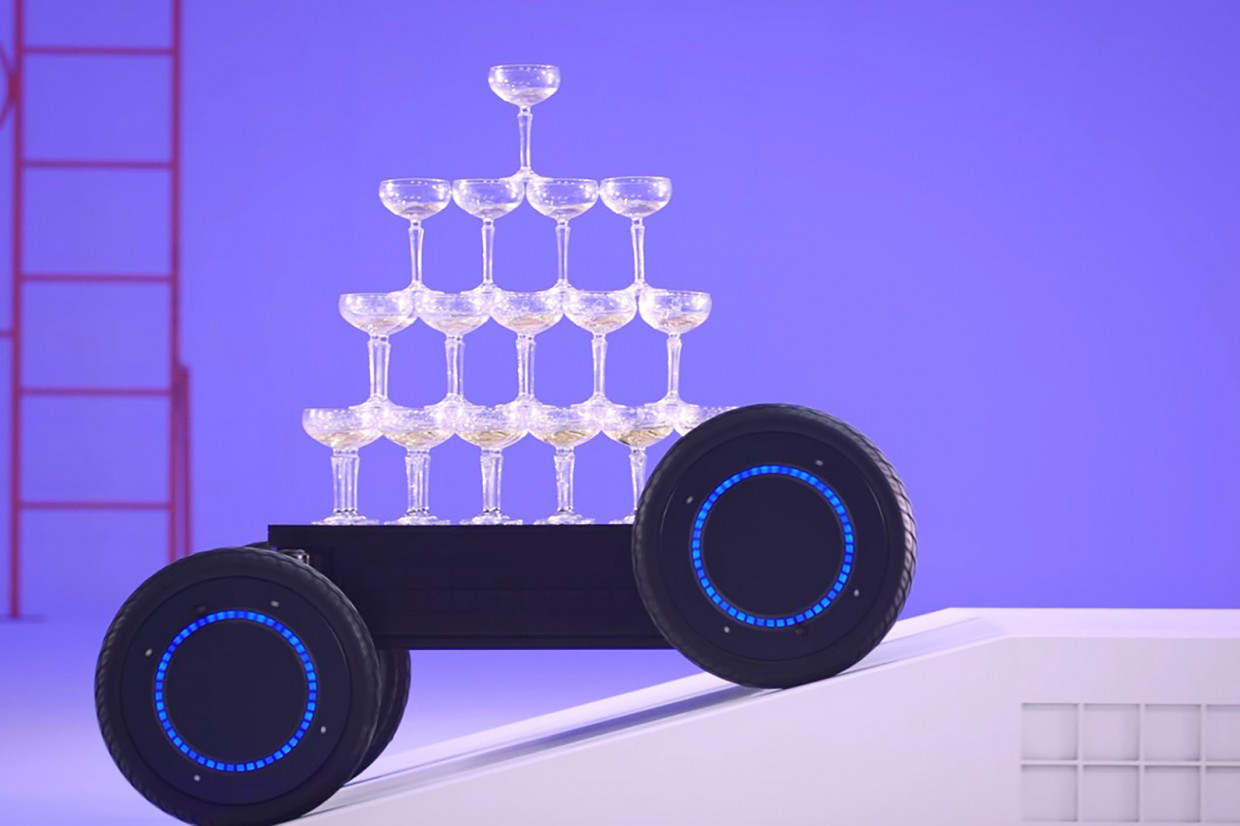 Every wondered how you'd drive a stack of wine glasses up a steep hill without spilling anything? Apparently Hyundai has: the firm has just revealed a new Mobile Eccentric Droid which seeks to answer that question – as well as a load of far more useful ones.
Called MobED for short, the new platform is essentially a low, flat rectangular box with four wheels that can move independently. It has been developed by the Hyundai Motor Group, and is designed for any application that requires both stability and high manoeuvrability. Which, according to the images the firm has shown, could include carrying a cot, a digital display board or, yes, a big stack of wine glasses. 
Hyundai claims the new machine is designed to overcome the limitations of current indoor guide and service robots, while also making it highly usable in city locations. The key to the MobED is the independent suspension on each wheel, which Hyundai claims allows for optimal body posture and stable movement on any surfaced. The suspension allows the platform to move through all environments by freely adjusting the wheelbase and steering angles.
The MobED features what Hyundai calls an 'eccentric wheel' drive and 'high-tech' steering, braking and altitude controls. There are three motors mounted on each wheel, which are coated in 12-inch pneumatic tyres. The machine is 67cm long, 60cm wide, 33cm high and weights just 50kg. The wheelbase can vary between 45 and 65cm depending on requirements, and it has a top speed of 19mph, with the 2kWh battery giving allowing for four hours of use.
The MobED will make its public debut at the CES technology show in Las Vegas, Nevade on 5-8 January next year.