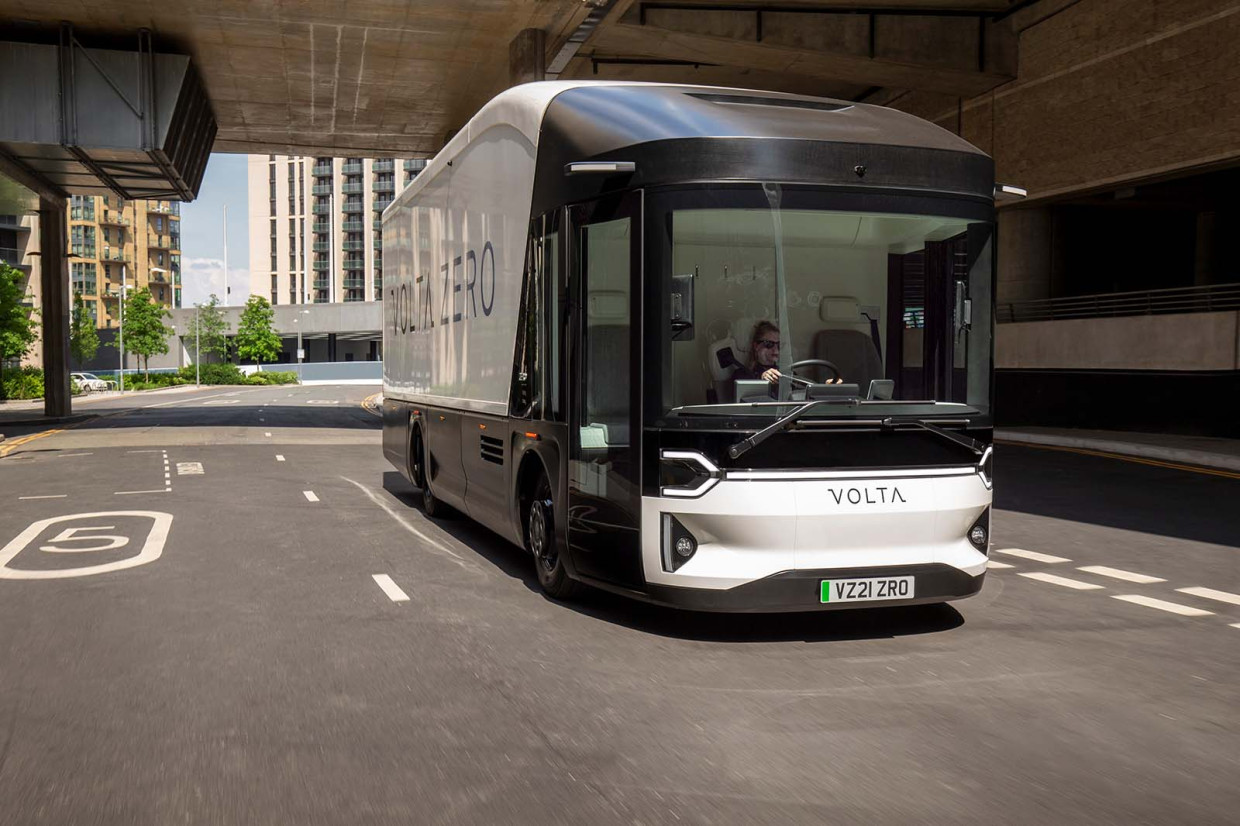 Swedish electric truck manufacturer Volta has confirmed its new Zero truck will feature a navigation system from Here Technologies and location technology system what3words. 
The partnership comes after Volta unveiled the first fully-electric Zero truck prototype last month, which was built at the firm's base in Coventry in the UK.
Volta claims the Here navigation system will provide drivers with an EV Range Assistant feature that will help users to predict the range of the trucks and allow for advanced route planning to maximise efficiency with multiple deliveries. 
Alongside the Here system the Volta Zero will benefit from location technology, what3words which will aid drivers when searching for a specific location. 
"Here Technologies is another world-class partner for Volta Trucks. With Here Navigation, we can provide innovative and differentiated experiences to our drivers while simplifying our supply chain," said Ian Collins, chief product officer of Volta Trucks. 
Volta Trucks claims the Zero is the world's first purpose-built fully-electric 16-tonne vehicle. It is designed for inner-city logistics use and has a range of 95-125 miles. It is rated to carry a payload of upto 8600kg. 
Around 25 prototypes are being built ahead of testing beginning early next year, with improvements then fed back into the design for the final stage prototype builds, which will begin in Austria midway through the year.
Test environments will include replicating real-world customer usage cycles, plus extreme hot and cold weather testing and crash testing. Real-world tests are set to be conducted in London and Paris.
Once safety, durability and reliability benchmarks have been reached a new, final prototype will be built for final checks ahead of full production, scheduled for late 2022. In total, several million miles of testing are expected to be undertaken before the trucks enter full production.
The firm has an R&D base in Reading, Berkshire, and employs around 280 people. The firm is also developing 7.5, 12 and 19-tonne variants of the Volta Zero.
 
READ MORE
e-CARS
e-BIKES
e-MOTORBIKES
e-SCOOTERS
Are e-scooters legal in the UK?