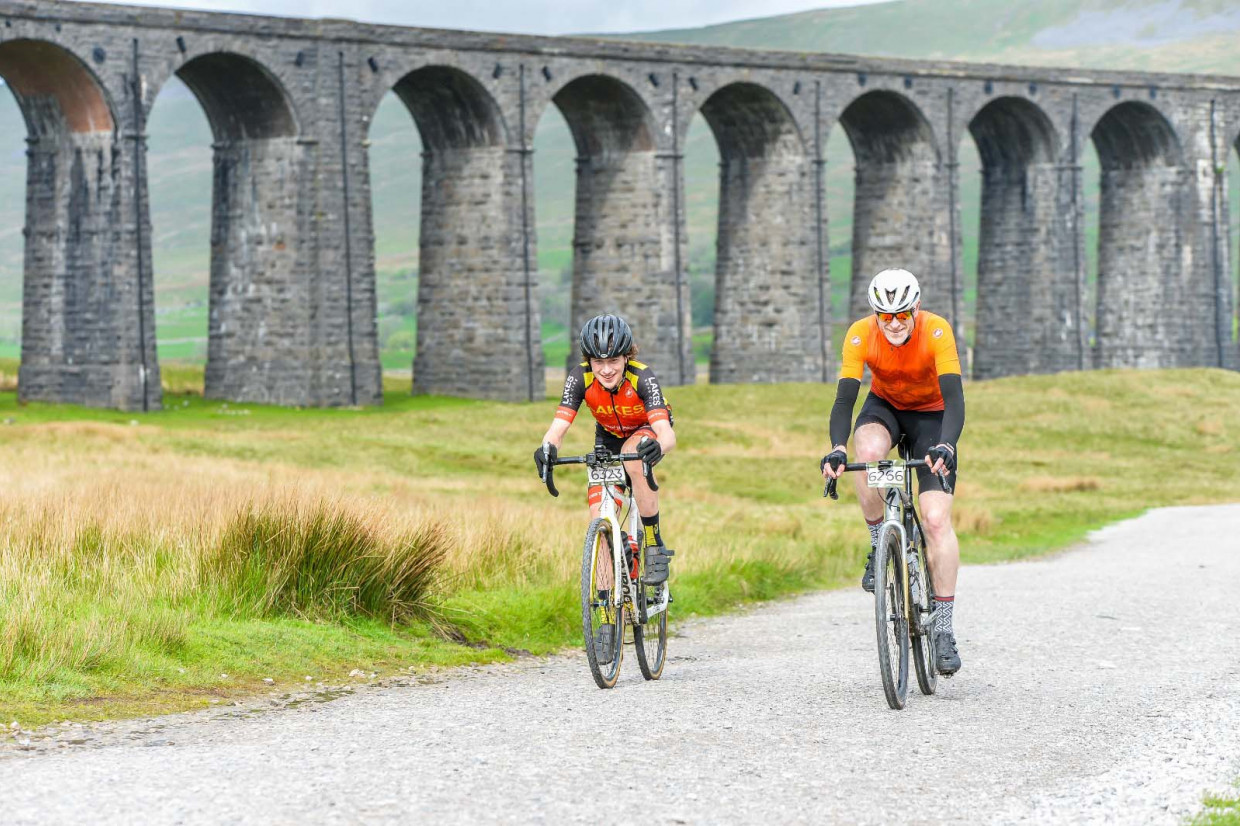 Earlier this year, we highlighted a growing range of cycling sportives and events that allow participants to take part using an e-bike. And since we'd never tell you to try something we wouldn't do ourselves, we decided to give it a go.
We signed up for the Forest of Bowland Gravel Epic and grabbed a Cannondale Topstone Neo Carbon Lefty 1 to find out how easy it was to do in an e-bike, what the challenges were – and whether other riders would accuse us of cheating...
How much does it cost?
£45
What is it?
The Forest of Bowland Gravel Epic is part of a wider series of gravel events across the country (and even Europe) organised by Glorious Gravel. From the Yorkshire Dales to King Alfred's Way in the south, there are plenty of events for you to whet your gravel appetite. 
There were two routes to choose from – the long, at 110km (68 miles) with 2300m climbing, and the shorter which consisted of 96km (59 miles) and 1900m climbing. The shorter route missed out part of the Pennine Bridleway and a chunk of climbing, and was mandatory if you got to the second feed stop after 1230hrs.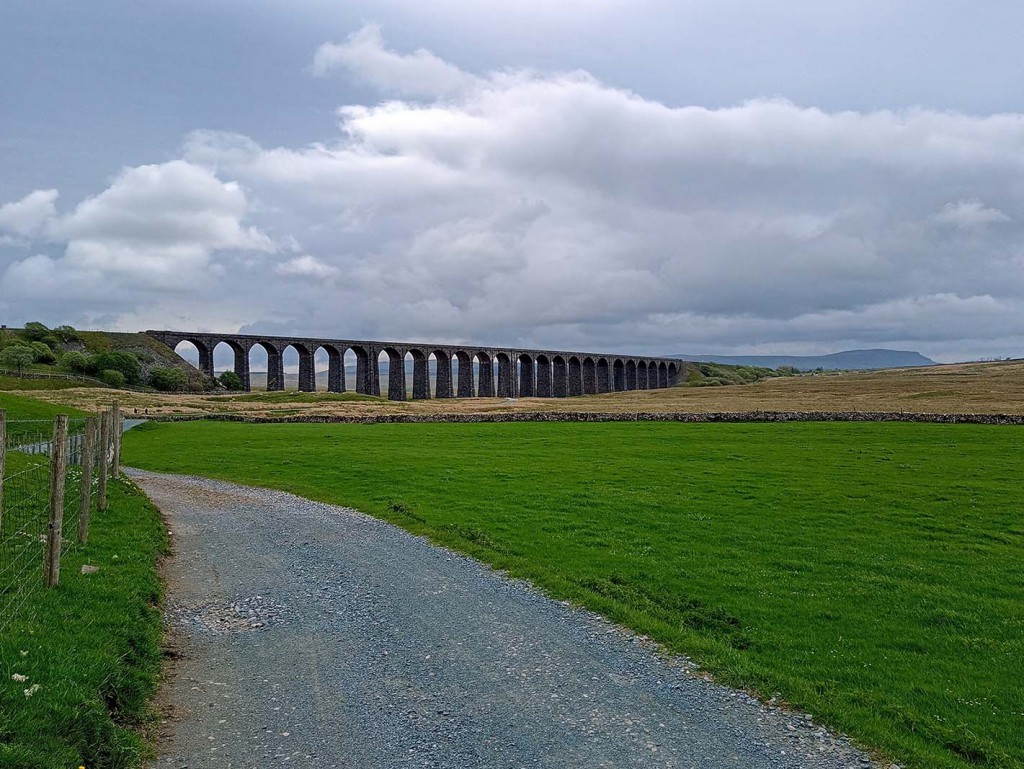 How was it?
Firstly it's important, particularly in the UK, that people signing up for gravel events are aligned with what they think gravel riding entails. For many, seeing events like the Belgian Waffle Ride in the US, for example, are led to believe that 'gravel' often entails mile upon mile of fast-rolling, compacted fire roads. In the UK, while yes, there are plenty of stretches of this type of terrain, the fact is that to get to them you often have to either ride on the road or across bridleways, which can be somewhat more technical. 
I'll admit I fell foul of this and vastly underestimated the level of skill needed to tackle some of the route, but felt that a gravel bike was probably the better choice of bike for the overall route. Nonetheless, there were times when I wished I had a mountain bike and a dropper post, but the gains made on the downhill would have been quickly lost on the road or more compact terrain.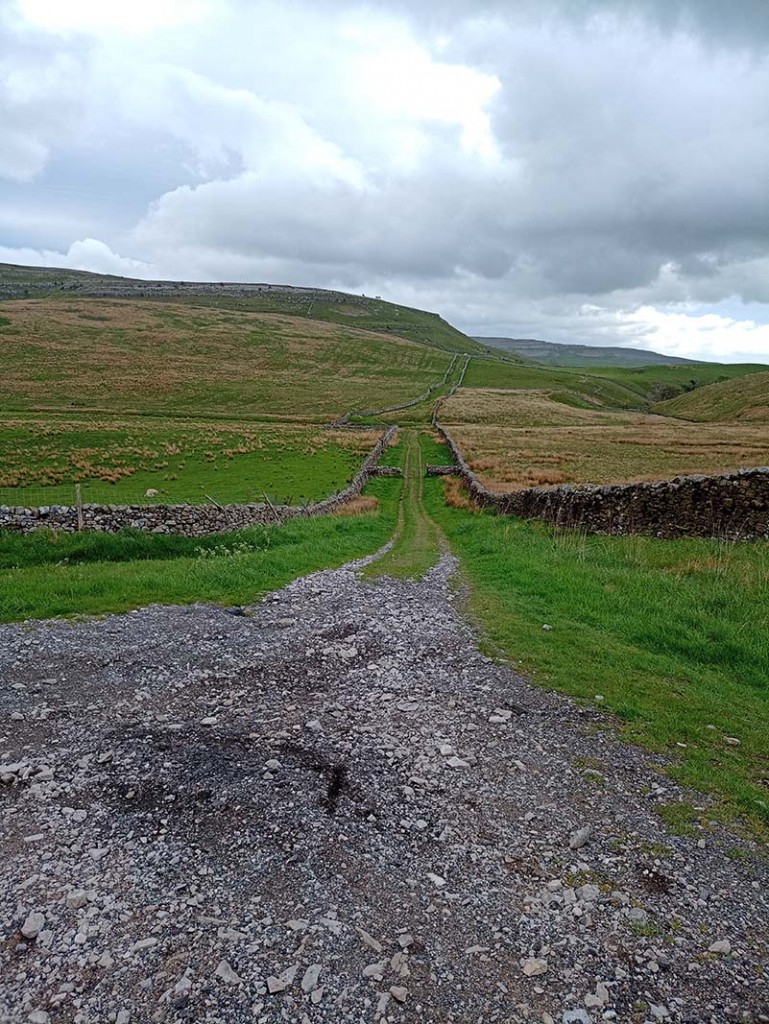 It's important I also state that unfortunately, I didn't complete the full route. Various factors led me to end the ride early at feed stop two (roughly 30 miles in), but the organisers were more than empathetic and gave me a lift back to the event start. Although it would have been nice to challenge myself along Salter Fell, I did get to see some of the organisation and logistics that go into running one of these events, and the team ran it with impressive efficiency and coordination. 
The two feed stops I visited were well stocked with a variety of food and drink, catering to a wide range of dietary requirements, although I almost missed the first stop by the Ribblehead Viaduct because of the sheer volume of cars parked along the road. The sausage rolls in particular were a highlight and the promise of them at the second stop may or may not have been used to motivate me to make it to the village hall.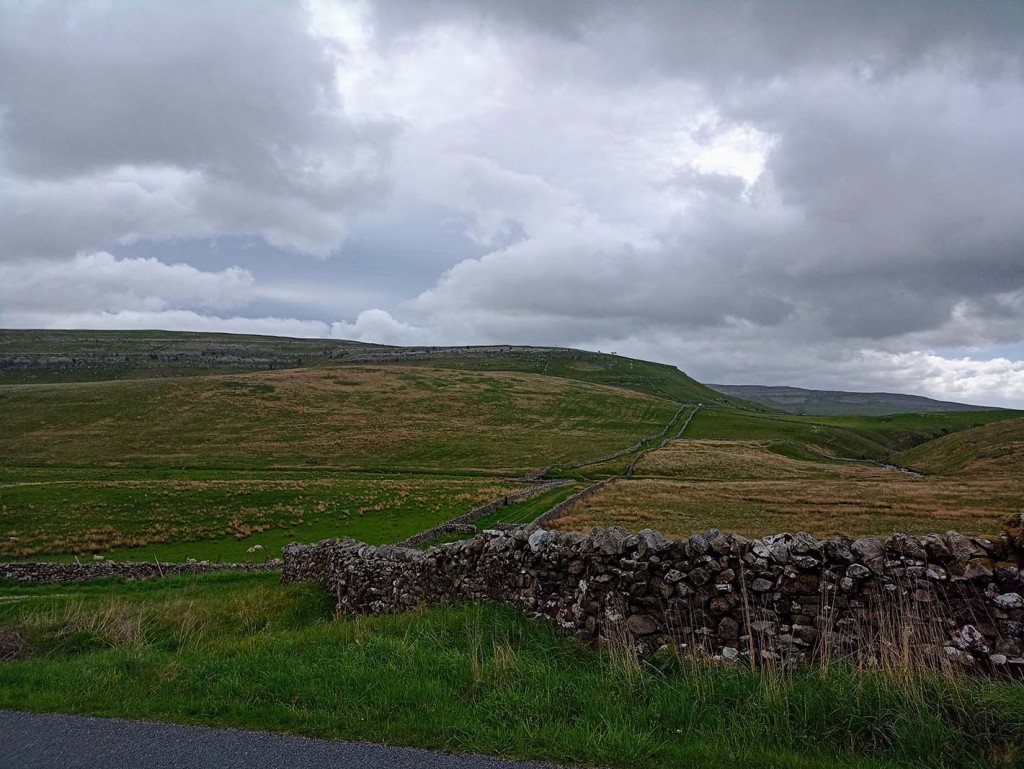 The start and finish were located at Bridge House Farm in Wray, Lancashire and the event HQ was easy to find with marshals directing you to the car park. Tight country lanes and plenty of sheep wandering the roads acted as a precursor of what was to come. There were enough toilet facilities and a food tent serving coffees before the ride and plenty of food afterwards, alongside a merchandise stall and an alcohol-free beer stand. 
The route itself took in some fantastic scenery. Even the first 15km or so on the road was spectacular, climbing up into the base of the Yorkshire Dales and eventually heading onto the first gravel section. The Ribblehead Viaduct, a place I'd personally been wanting to visit for some time was equally as stunning, although there was (as to be expected) far more foot traffic in the area and road leading away from it.
There's no denying some of the off-road sections were tricky, with some descents needing to be walked – perhaps not for the superior bike handler, but as someone very aware of the value of the bike I was riding that I didn't own, I decided it best to not try my hand at becoming Rachel Atherton overnight. Overall, it was a challenging effort but entirely worthwhile with the views and scenery on offer.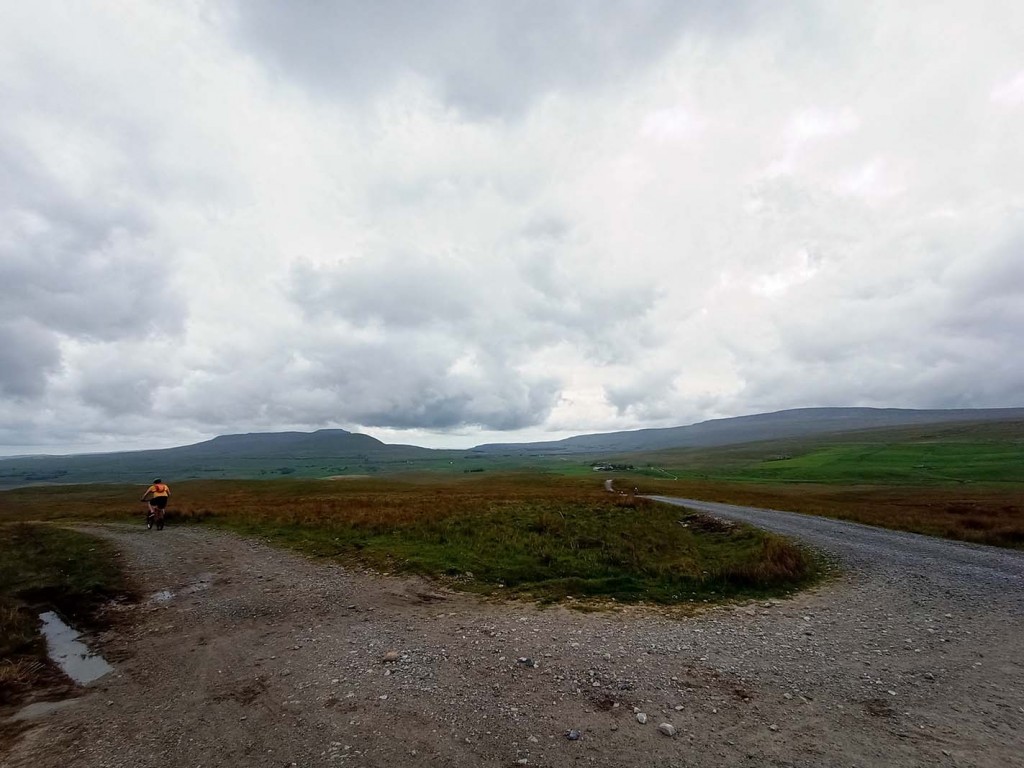 How e-bike friendly is it?
I rode a Cannondale Topstone Neo Carbon Lefty 1 (review to come on Move Electric soon), which has a full-suspension design, with 30mm of travel in the lefty fork. The bike was one size too large for me which did impact my comfort levels after a while, but on the whole, I feel it was a good choice for the terrain. 
Fellow riders were extremely friendly, and not once did I hear "that's cheating!", which is a first. Both riders and staff were very interested in the bike, why I had so many screens on my handlebars (a Garmin cycle computer and the Bosch Kiox display), and the overall design of the bike caught a few eyes.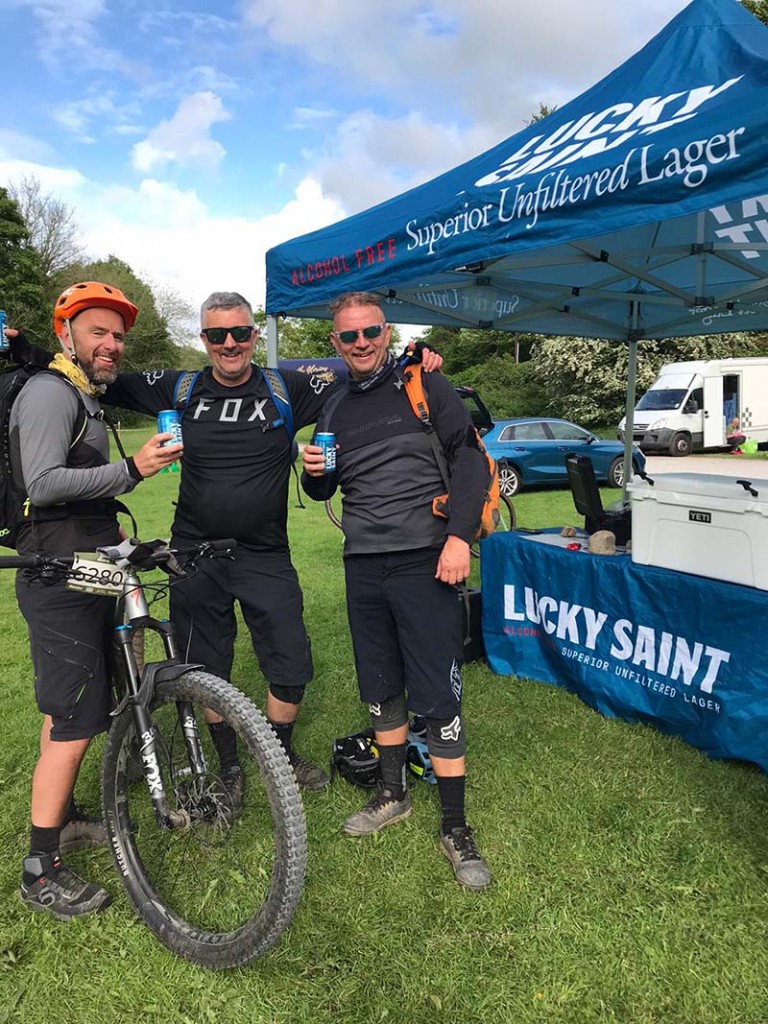 There was one section of 'hike-a-bike' which involved carrying it up a few steps to cross a bridge. This is where the weight of the bike began to take its toll. I also didn't quite factor in the toll the climbing would take on the battery. Gravel and off-road climbing is a whole other ballpark when it comes to draining a battery compared to climbing on the road. There's far more technical ability required, and it's often not just a continuous effort of sheer power. 
The battery remained quite high as I endeavoured to use it as little as possible, fearful of the amount of climbing to come. But even as the battery charge hovered around 90%, the range estimate dropped significantly, to the point where I'd ridden 30 miles, with roughly 20% of that using the assist, and the estimated range lay at about 19 miles on Tour setting. 
The organisers are keen to allow people on e-bikes to ride their events, on the condition they have third party insurance. This is something that's included as standard in most British Cycling memberships or Cycling UK. I felt welcome by both participants and staff, with some happy to tell me about their electric bikes.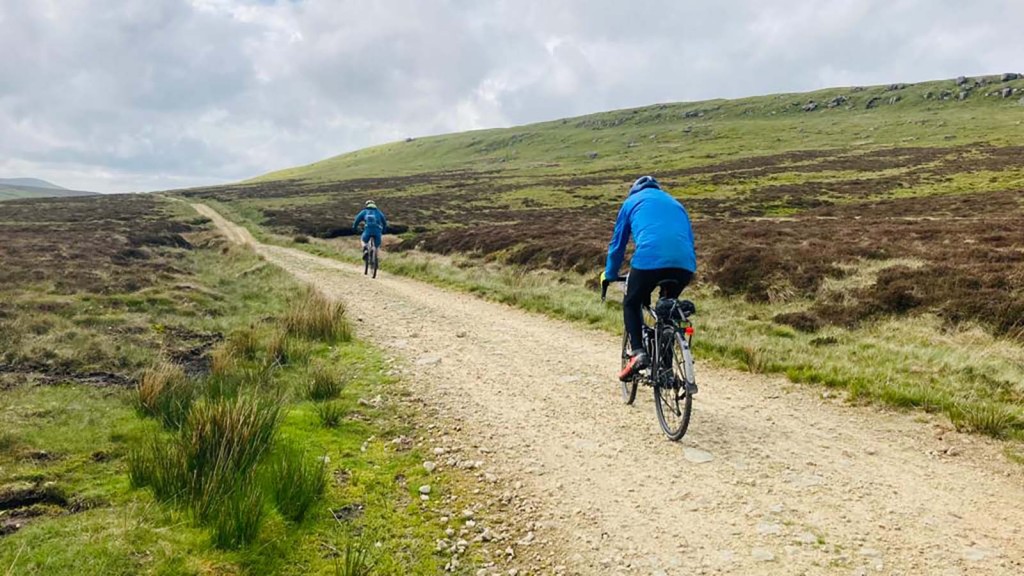 Where can I book it?
Glorious Gravel events can be booked via the firm's website.
Verdict: four stars out of five
With a brilliant route and exceptionally well-organised event, it was tempting to give Glorious Gravel the full five stars for the Forest of Bowland Epic (especially considering the sausage rolls). However, I do feel that some of the route fell on quite advanced terrain, particularly for drop bar riders.
The signage on the route and communication before the event with GPX files was excellent, and it was a very welcoming and accommodating atmosphere. I'd highly recommend it if you're after a challenging day out and want to explore some of the best Yorkshire and Lancashire countryside on offer. 
Cannondale Topstone Neo Carbon Lefty 1 specifications
Size: medium frame
Wheels: 650b with 42mm WTB Resolute tyres
Motor: Bosch Performance Line CX motor
Battery: Bosch PowerTub 500Wh battery
Drivetrain: SRAM X01 Eagle eTap AXS 12-speed drivetrain
Suspension: Lefty Oliver Carbon fork with 30mm travel, Kingpin suspension system (in the frame)
Pictures courtesy of Glorious Gravel