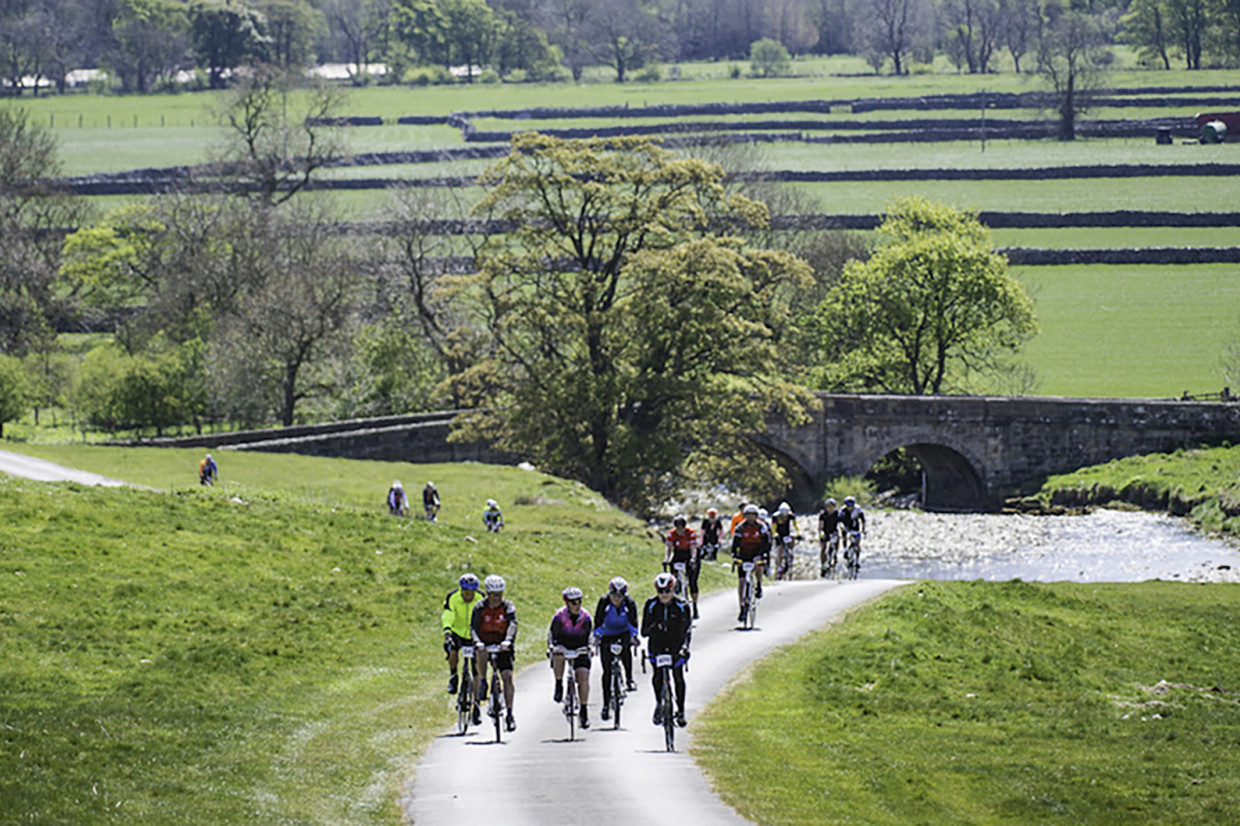 As the popularity of electric bikes booms and more people buy them, so the depth and breadth of sportives and events that allow e-bike participation has similarly expanded.
We've rounded some of the best events in the UK that either have a separate e-bike category or allow them in general participation. It's important to note that the events that do allow e-bikes only allow road legal ones (check out our FAQ for everything you need to know about e-bikes).
This is by no means an exhaustive list of great events that allow e-bikes, but a selection that covers some from each main discipline; gravel, road and MTB. 
If you're looking to get your hands on an e-bike, make sure you read our buyer's guide, You can also check out some of the e-bikes due in 2022 that we're most excited by.
Lead image: Fat Lad at the Back. Credit: Simon Wilkinson (SWpix.com)
Muck 'n' Mac Fest (gravel)
Taking in some of the best gravel in the Tweed Valley, the inaugural Muck 'n' Mac Fest will be held from 29th April to 1st May. It includes enduro-style stages on the first day's route which will be challenging in itself at 46 miles and 1700 metres of climbing. The second day is slightly easier with 46 miles and 1500 metres, but it's optional, and if you're riding your e-bike you'll need to conserve your battery for both days as there are limited charging points on site. 
E-bike riders will get a separate category for results, and it costs £95 for both days, or £50 for each separate day of riding. There's also a festival with entertainment for the whole family so you can bring them along too!
Glorious Gravel events (gravel)
If you were also unsure about just how much gravel there actually is in the UK, then the Glorious Gravel events will set to change your mind. There are 33 sportives across the country due to be held throughout the year, in locations from Salisbury to North Wales. Unfortunately, there are no events in Scotland (although we can confirm Scotland does have lots of gravel).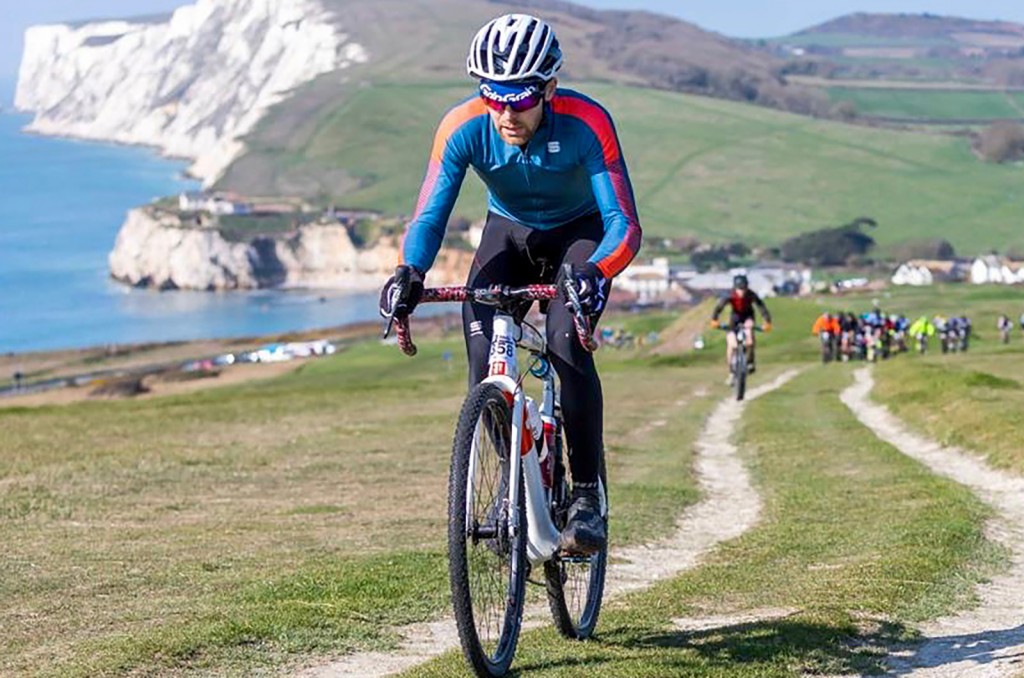 The rides run from Spring to Autumn so you don't need to be event-ready now. Each sportive costs £45 and e-bikes are welcome on the condition the riders have third party liability insurance, which is included in a British Cycling or Cycling UK membership if you don't want to purchase separate insurance. The difficulty of the route depends on the location, but we'll be riding and reviewing at least one of them so keep your eyes peeled for that later this year.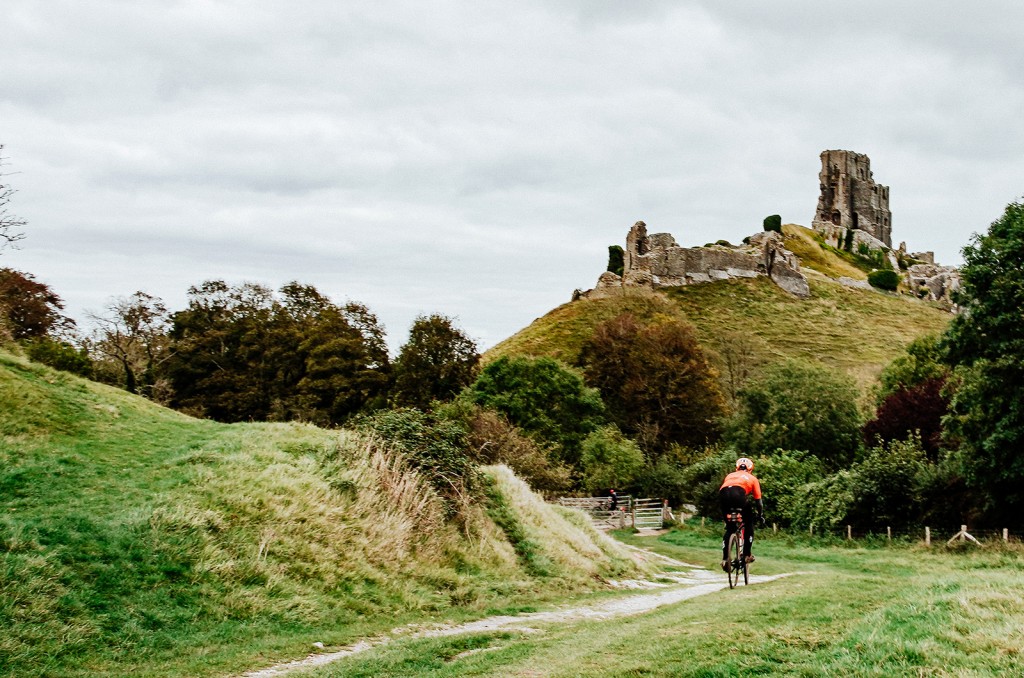 Tour of Cambridgeshire (road)
If you're after the safety of a closed roads sportive then this is for you. It takes place on Sunday 5th June this year, and there is a choice of 100, 70 and 50-mile routes to tackle. The entry fee include a fully marked route, electronic chip timing, water and food stations en route, and more. 
E-bikes are allowed on all three routes, and it's a great way to explore the leafy lanes of Cambridgeshire without the threat of traffic. The entry fees are quite steep at £50, £60 and £80 respectively, but £10 from each entry goes to the Azaylia Foundation. 
Ten e-bikes we're excited for in 2022
UK Cycling Events (road/gravel)
UK Cycling Events has rides all across England, mostly on road but with one or two gravel events later in the year. They have varying routes within the individual events so you can pick a distance that you feel comfortable with. 
Prices start from £10 per person on some of the shorter routes, and children under 12 can ride for free (as long as there is an accompanying adult). 
Don't miss the latest e-bike news and reviews: subscribe to our newsletter 
Dirt-E-Reiver (gravel)
The sixth edition of the Dirty Reiver event will be taking place on 23rd and 24th April in Kielder Forest in Northumberland. The Dirt-E-Reiver is a 40-mile event that takes place alongside the other sportives but is the only one open to e-bikes. 
It included one feed station in 2021 and takes in some of the best sights Kielder has to offer. It's technically sold out for this year, but you can join the waitlist in the hope they open up more entries. It's a seriously popular event and rightly so, so if you don't manage to get in this year, make sure you know when entries open up for 2023. 
Fox Antifreeze Coed y Brenin (MTB)
Prefer to challenge yourself on the trails? The Fox Antifreeze is back for 2022 with a multi-lap endurance challenge in North Wales. Each lap is 12km long and you can choose to do one, two or three laps. It's a great way to explore Snowdonia and discover some challenging descents from between the tape. 
Move Electric's definitive e-bike buyers guide
E-bikes are welcome though the organiser has noted there are no charging facilities at the event, therefore riders are restricted to a single battery only. It takes place on 12th March so expect some slop on the route, and it costs £30 (plus booking fee) to enter.
Fat Lad at the Back sportive (road)
Capitalising on Yorkshire's scenic roads and tough hills, the Fat Lad at the Back (FLAB) 'Big Fat Bike Ride' is an inclusive sportive, with a choice of 25, 50, 75 and 100-mile routes. It takes place in the Yorkshire Dales, beginning and ending in Ilkley.
It will be held on 7th May and costs £40 to enter. With your entry fee, you get food stations en route, a free picture from your ride, post-ride hot food, and a free FLAB gift.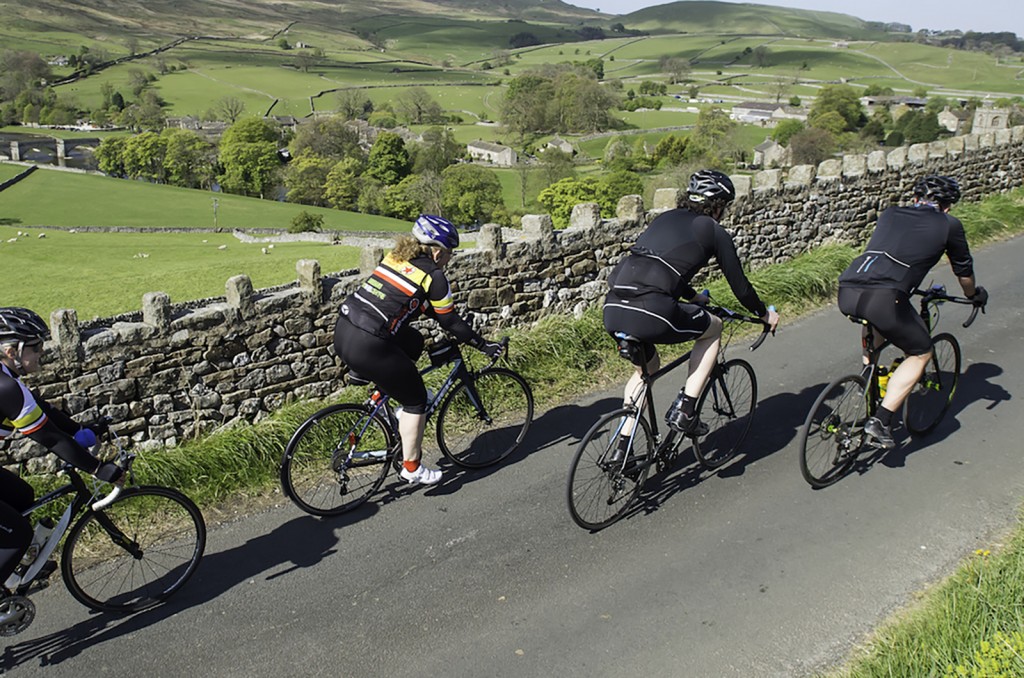 Image: Simon Wilkinson (SWpix.com)
Devon Grit (gravel/MTB)
One for later in the year, Devon Grit takes place on 28th August and offers five route choices, taking in some of the best gravel around Woodbury Common. The organisers recommend either gravel or mountain bikes, so as long as you have 35mm or wider tyres you'll be golden.
You can choose to camp on-site if you wish. Prices for the event start at £34 for the Micro route (22km). 
Raiders Gravel (gravel)
Hosted by Canyon, Raiders Gravel is a four day, three-stage gravel event, which last year was due to take place in the Galloway Forest in Scotland. Unfortunately, the 2021 event was postponed, and a new date hasn't been announced yet – but keep your eyes peeled as the 2022 event will likely sell out fast. 
You can ride the event solo or in teams, and as soon as we know any more about the event we'll update this information. 
Tour de Forth (road)
Taking place near Edinburgh on 12th June, the Tour de Forth is a road cycling sportive with a choice of two routes. The Classic, at 68 miles and 3,412 feet of climbing, and the Nouveau, at 35 miles and 2,947 feet of climbing. Each route costs £30, with entries going live on 28th January. 
The event last year was sponsored by Pure Electric so e-bikes are welcome - they even have their own category for the results. The event also raises funds for Cash for Kids, and fundraising from the riders is encouraged, with a minimum of £100. 
READ MORE
e-CARS
The ten best-selling electric cars in the UK
e-BIKES
Cairn Cycles E-Adventure 1.0 e-bike review
Ten e-bikes we're looking forward to in 2022
e-MOTORBIKES
Ten electric motorbikes to look forward to in 2022
Art, sustainability and choppers - the wonderful world of Stirling Eco
e-SCOOTERS
Hypercar firm Bugatti's first electric vehicle is an 18mph e-scooter
Ride-hailing firm Bolt set for UK expansion after big investment
e-WORLD
Veolia to open first UK plant for recycling EV batteries
The new Bobcat T7X is a truly groundbreaking electric digger