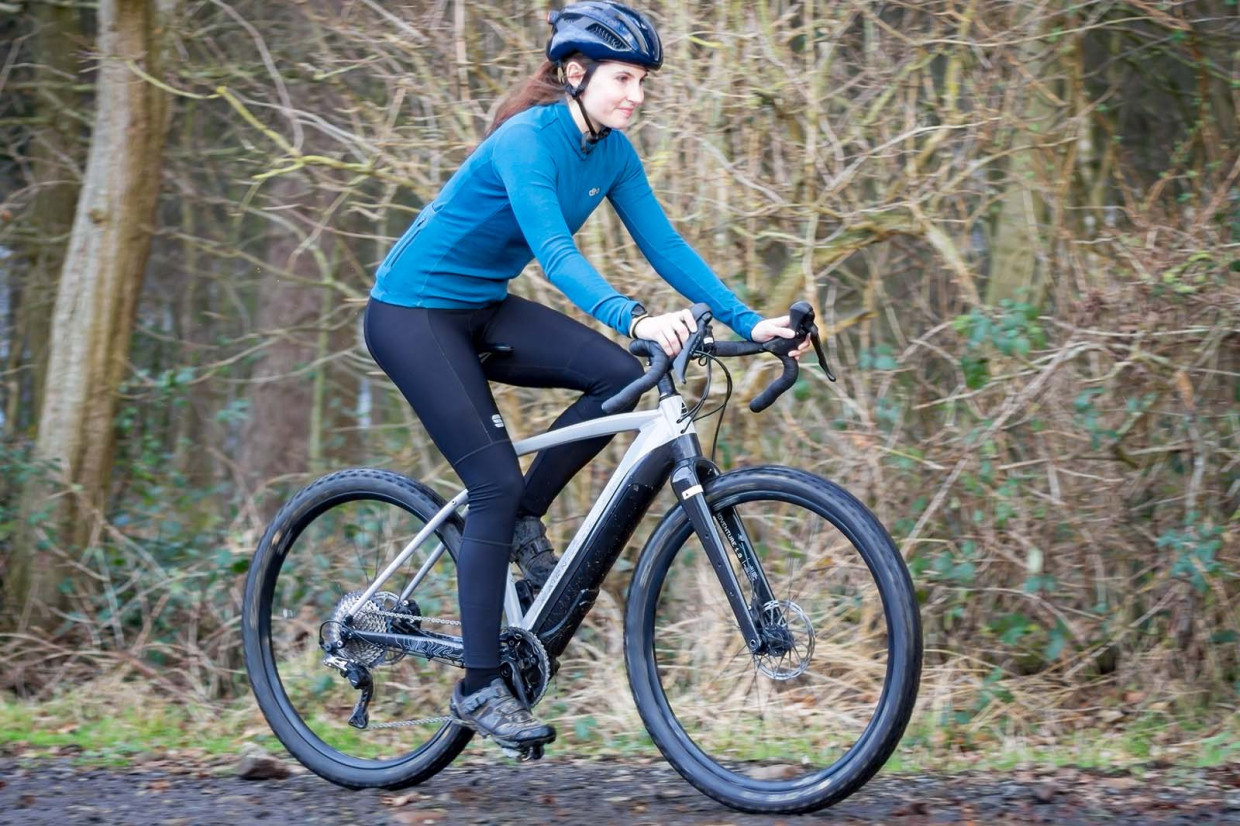 Move Electric rating: four-and-a-half stars out of five
What does it cost? 
£2989
What is it?
The Cairn Cycles E-Adventure is an electric gravel bicycle designed and tested on British landscapes. It offers a competitive package with a Shimano GRX groupset and an impressive geometry that lends itself to rougher terrain. Definitely a bike that makes you want to explore.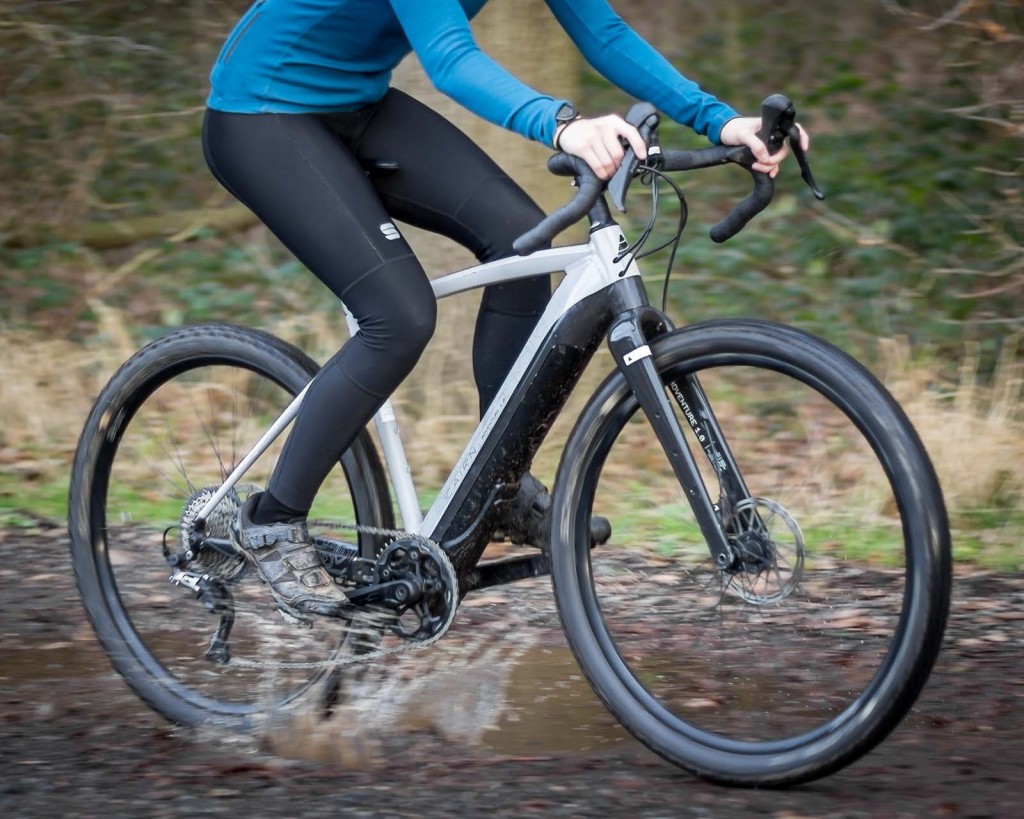 What is it like?  
As much as we like to dream of compact gravel and sandy roads for miles on end like in the US or Australia, the UK landscape just doesn't lend itself to the sort of desert-style scenery that those places do. Instead, we have rocks, we have mud, and we have a lot of in-between. So it makes sense that you buy a gravel bike designed specifically for these conditions. 
I am reluctant to use the word 'beast' to describe a bike, but, the Cairn E-Adventure 1.0 fits this label. It is a hardcore gravel beast. It's not a fancy bike that doesn't quite know what it wants to be, instead, Cairn has designed it to excel in one area – gravel. I realise that the term 'gravel' itself can be quite limiting, or incredibly broad, depending on how you view this niche discipline. For some, a gravel bike is something you ride when you don't want to constrict your rides to the tarmac, so it could involve riding on well-maintained towpaths, or cycleways. To others, they may as well be rebadged 1990s drop-bar mountain bikes, bought solely to tackle epic landscapes along the coasts and moorlands that Britain has to offer.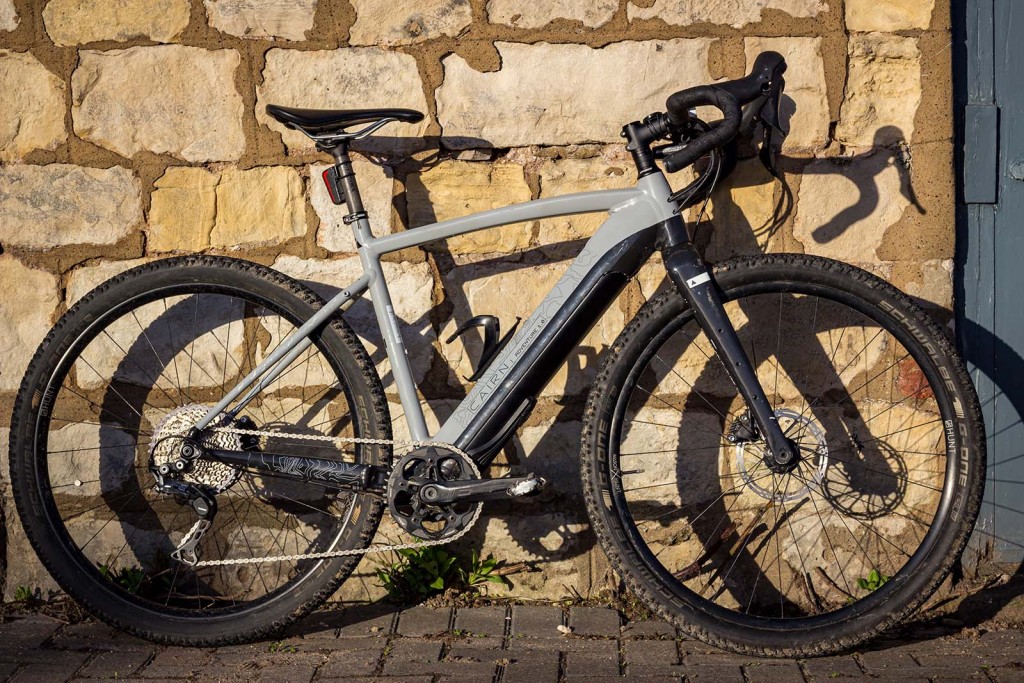 The flared bars provide excellent control and a more natural wrist position on the hoods (also flared). I'll admit I've been sceptical of things like flared bars and mountain bike inspired geometry from afar, muttering under my breath that you may as well just buy a mountain bike. But I think this bike has changed that for me. It's well built, I mean, I threw everything I could at it (sorry Cairn) and it still came out true and functioning. There are sections of trail I visited where the ground was so uneven that my eyes were close to jumping out of my head (slight exaggeration), but the bike held its own and never once felt like it was out of its depths – I ran out of talent far before the bike did.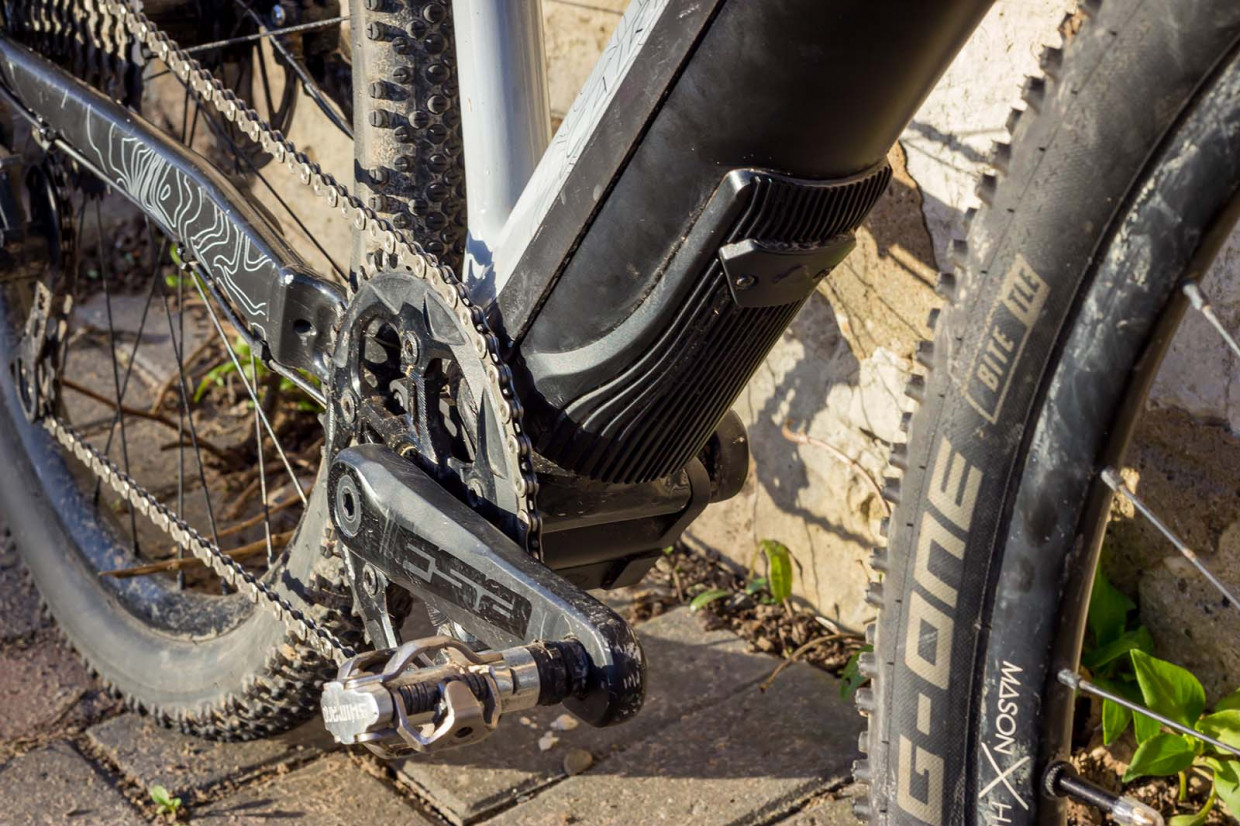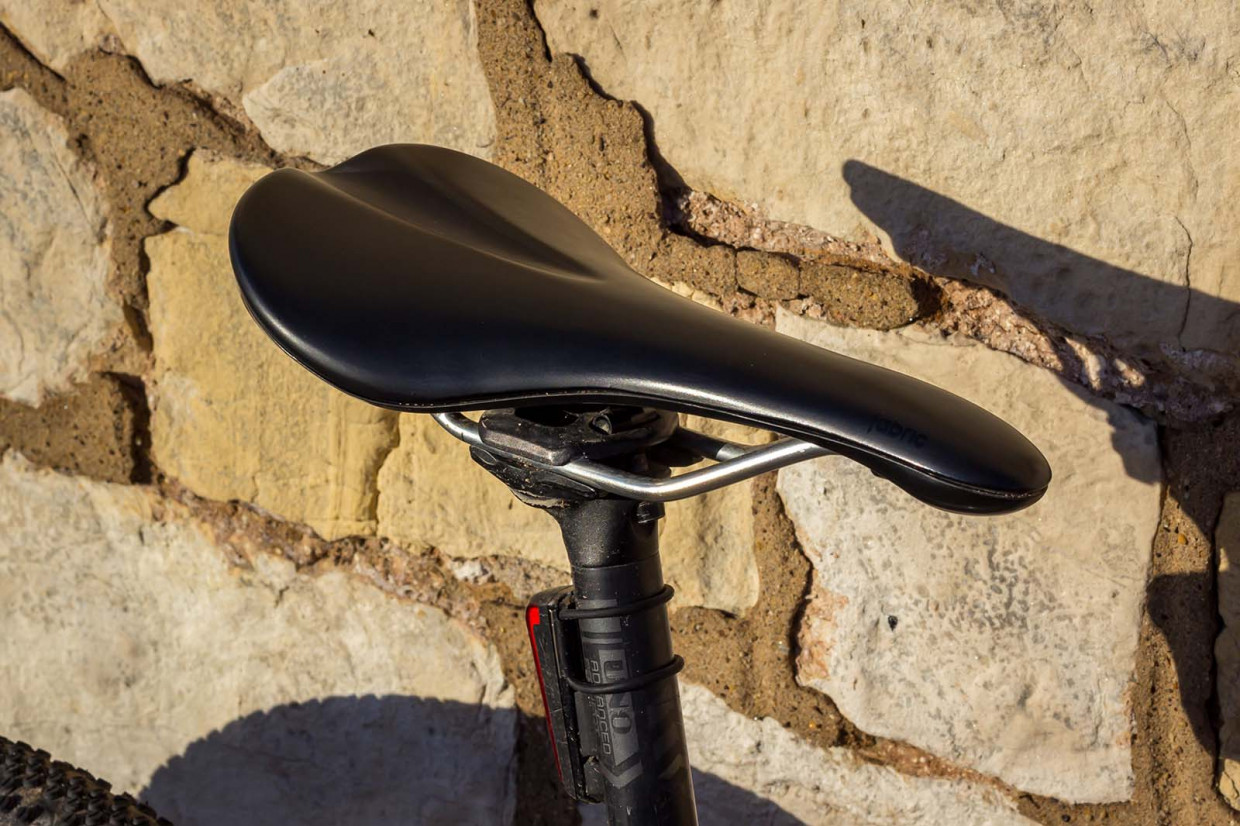 The test bike I was loaned came with 650b Hunt wheels. Hunt is a part of Cairn Cycles and is well-renowned for its high-quality wheels, now used across different echelons of professional cycling, from road to Enduro. I own a pair of their four-season wheels myself and can attest to the quality of the build, paired with reasonable prices. Atop the wheels sit the ever-popular Schwalbe G-Ones, this time in a whopping 2.1" width (this is how you can tell we're getting close to mountain bike territory when the tyre companies brandish inches rather than mm). Perhaps not the most ideal winter tyre, but in my experience, they held their own until I took the bike on some really muddy terrain. You can also choose 700c wheels, but the 650b wheels are fantastic for smaller riders as well as those looking to ride on gnarlier stuff. The extra tyre clearance makes it an obvious choice if you're looking for more moorland and wild riding rather than the canal towpath.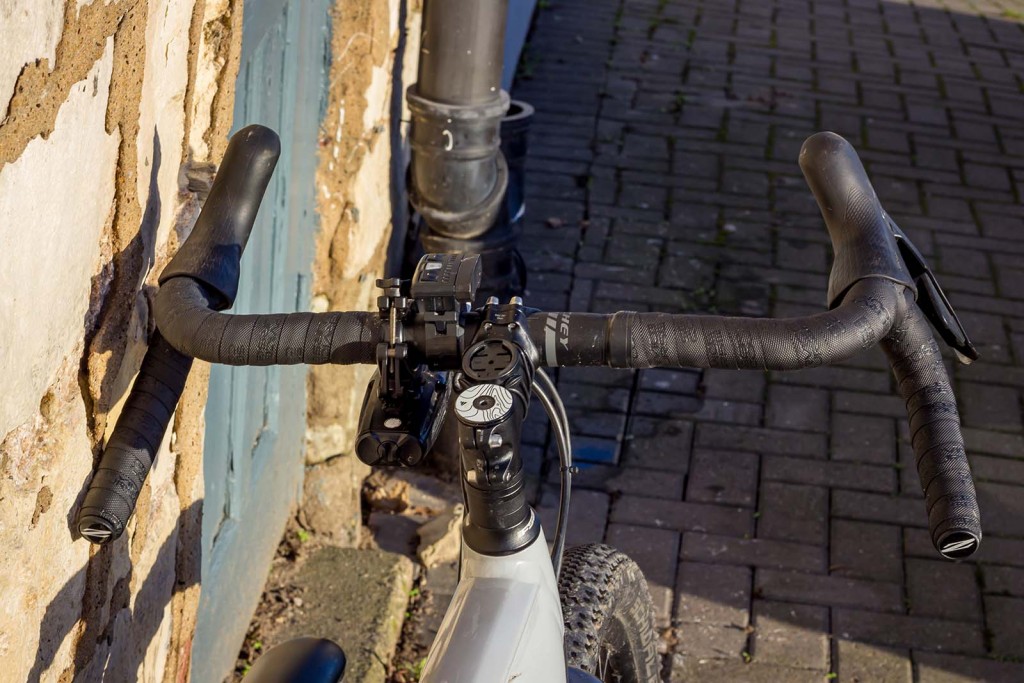 Now let's talk about the Fazua Evation motor and battery system. It's unlike any other, as the motor actually sits in the downtube, below the battery which is both encased in a protective sleeve. The company prides itself on the lightness of the battery and motor, and the handlebar-mounted control unit is intuitive. 
It's important to note that the bike I tested came with the older version of the Fazua system, but the only difference is the slightly improved battery pack and the release mechanism. The motor is intuitive, quiet, and unintrusive. You don't feel like you'll wheelie if you touch the pedal, instead, the mid-drive position really helps to keep the bike stable even when the power is down. You can choose from three assist levels, and these can be adjusted via the app depending on your style of riding.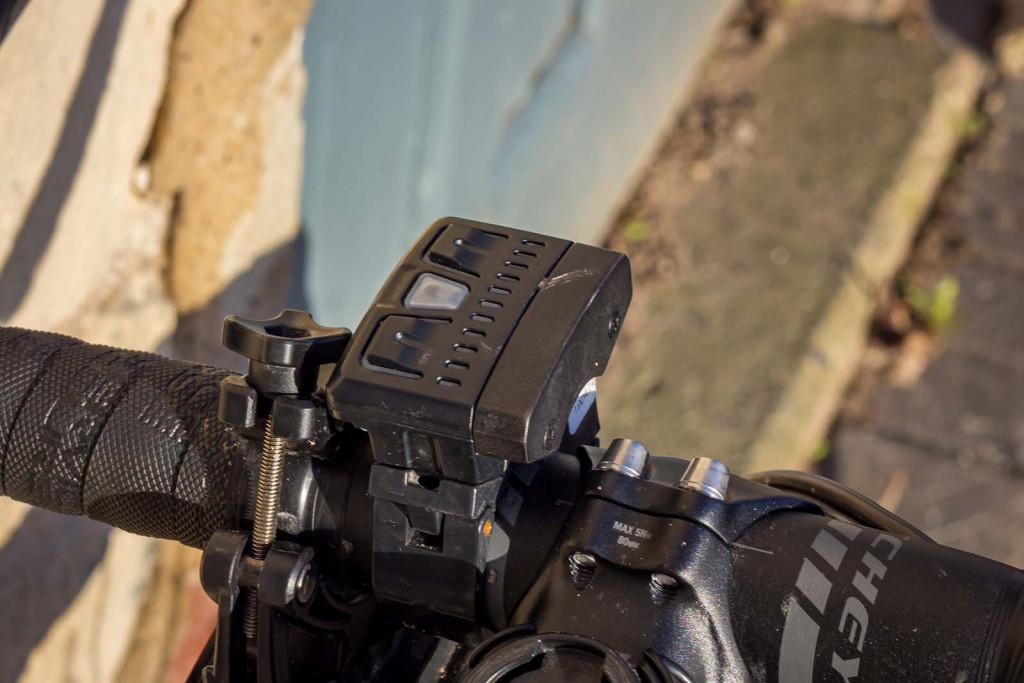 The only issue I have with this system is the ease of use, and by that, I mean that you have to remove the battery tube every time you want to charge it or turn the bike on. Fazua has tried to make this easy by placing a release button on the downtube, but honestly, it's a little extra faff that is easy to forget you need to do once you've spent half an hour kitting up and just want to get out of the door. The newer system does not have this issue, as the power is controlled via a remote.
The beauty of the ride of this bike is that the weight distribution is spot on. Cairn has worked hard to create a bike that's agile, responsive yet comfortable. The fact that the motor and battery are in the downtube certainly helps with this, but it's also something that needs to be factored in if you tend to do your own mechanical work – the bottom bracket isn't an ordinary bottom bracket. It contains the angular gearbox which allows the motor to be completely disengaged once you've hit the speed limiter (15.5mph). It also measures the torque through the cranks on both sides, helping to give you a more natural assist feeling. In terms of maintenance, Fazua recommends a specialist undertakes any work on this part of the bike, so you'd need to get in touch with Cairn Cycles should anything need looking at.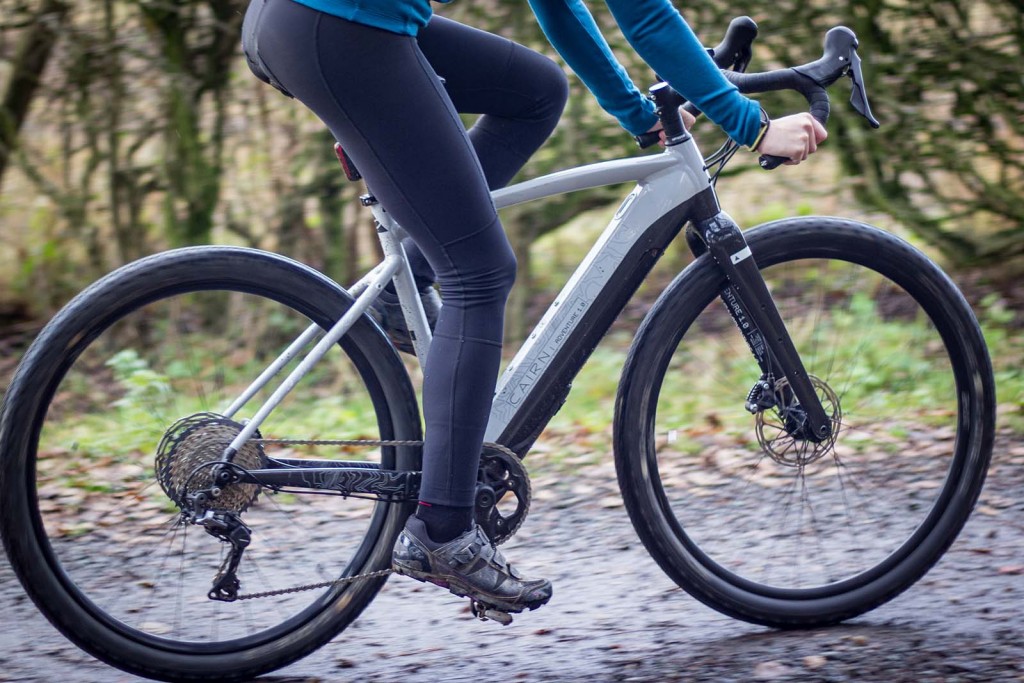 For the price, it's well specced, and I'd hesitate to suggest any upgrades. The Shimano gravel GRX groupset is functional and offers plenty of gearing for all riding situations. For a bike that excels in the way it does, under £3k is a steal. 
Where can I buy it?
You can buy it directly from Cairn Cycles online. As a direct to consumer brand, they don't have a physical presence but offer a 60-day ride guarantee.
How does it arrive?
The bike arrives almost fully assembled, simply fit the bars, front wheel, pedals and make adjustments to the fit before charging the battery. 
Verdict
Although the bike I tested is slightly different in spec to the 2021 model advertised, improvements on this version have been made without compromising the integrity of the bike. Cairn has worked really hard to produce a bike that is capable over rough terrain and is an absolute joy to ride. I think they've really hit the nail on the head with the E-Adventure 1.0.
Move Electric verdict: four and a half star out of five
Now that the Fazua Evation release system has been updated, and the need to remove the battery pack before turning the bike on has been removed, I have no hesitation giving it 4.5 stars.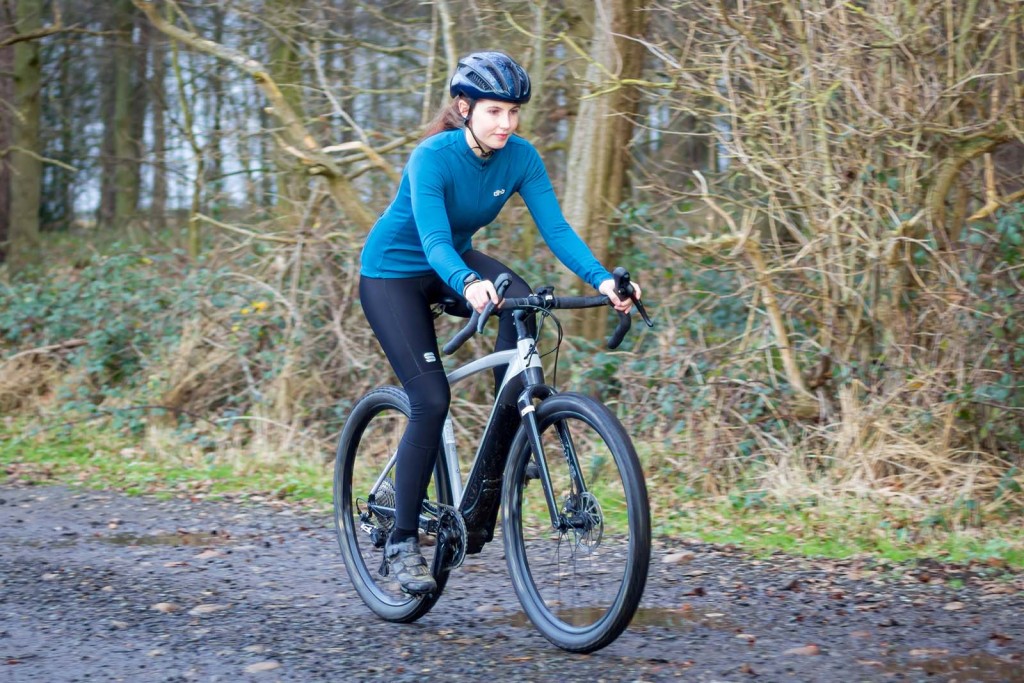 Cairn Cycles E-Adventure 1.0
Cost
£2989
Frame size tested
S
Weight of bike
15.5kg
Groupset
Shimano GRX 1x11 
Wheels/tyres
Hunt 650b Adventure Sport Wheels
Schwalbe G-One 2.1" tubeless tyres
Motor
250W Fazua evation motor 
Battery
FAZUA Battery 250
250Wh 36V
Mileage range
Up to 70 miles
Assistance levels
3 modes, up to 15.5mph
Charge time
3-4 hours
Included extras
Handlebar-mounted Remote B
Mounting points for luggage
READ MORE
Subscribe to the Move Electric newsletter
e-CARS
New Volkswagen ID Buzz: everything you need to know
How efficient are electric cars?
e-BIKES
Ducati expands e-bike range with first racing machine
e-MOTORBIKES
New Yamaha Neo is Europe-bound '50cc equivalent' electric moped
Electric Motion Epure Race e-motorbike review
e-SCOOTERS
Eskuta KS-450 e-scooter review
Taito unveils innovative new three-wheeled electric scooter
e-WORLD
Electric surfboard firm Awake aims to make waves with first e-foil
Volta Zero electric truck can 'dramatically improve' inner-city road safety