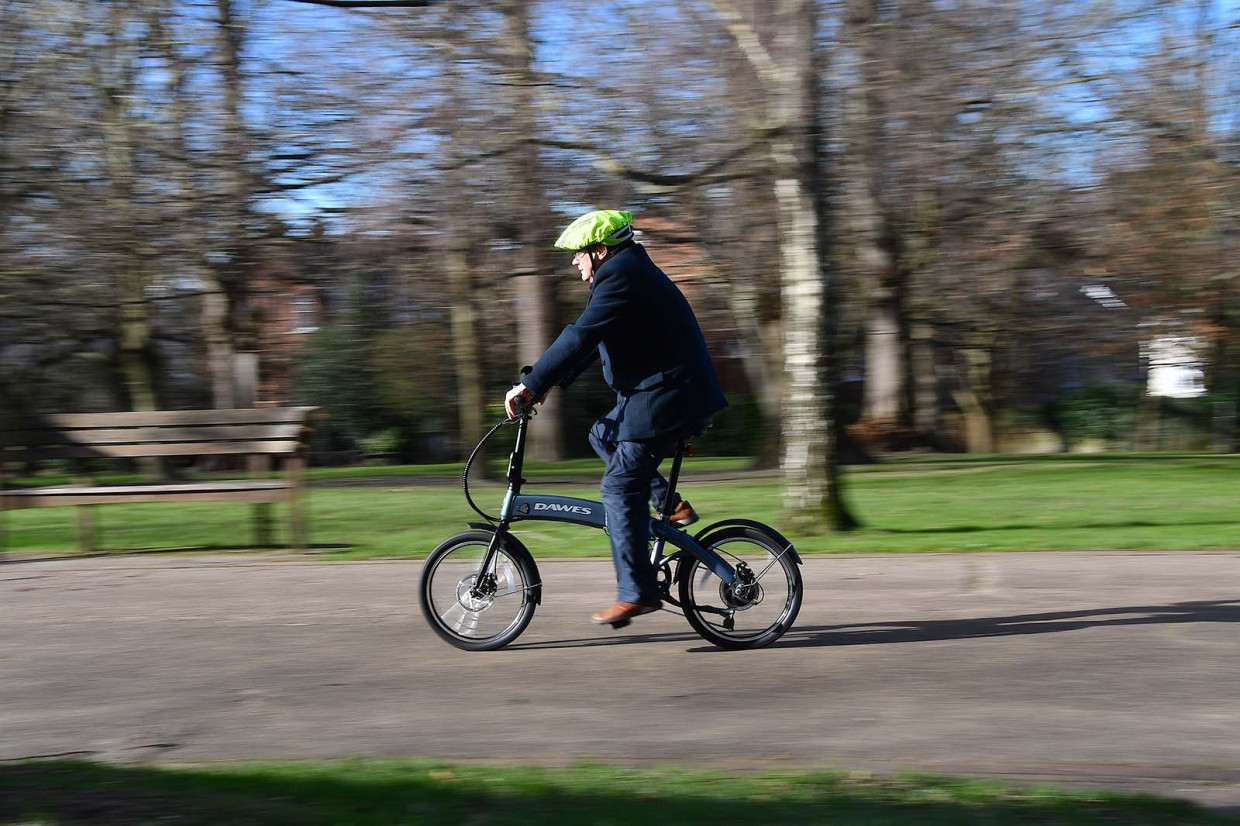 Move Electric rating: four stars out of five
What is it?
There was a time not that long ago when folding e-bikes were lumpen things, with battery packs sticking out at odd angles and frames that resembled drain pipes.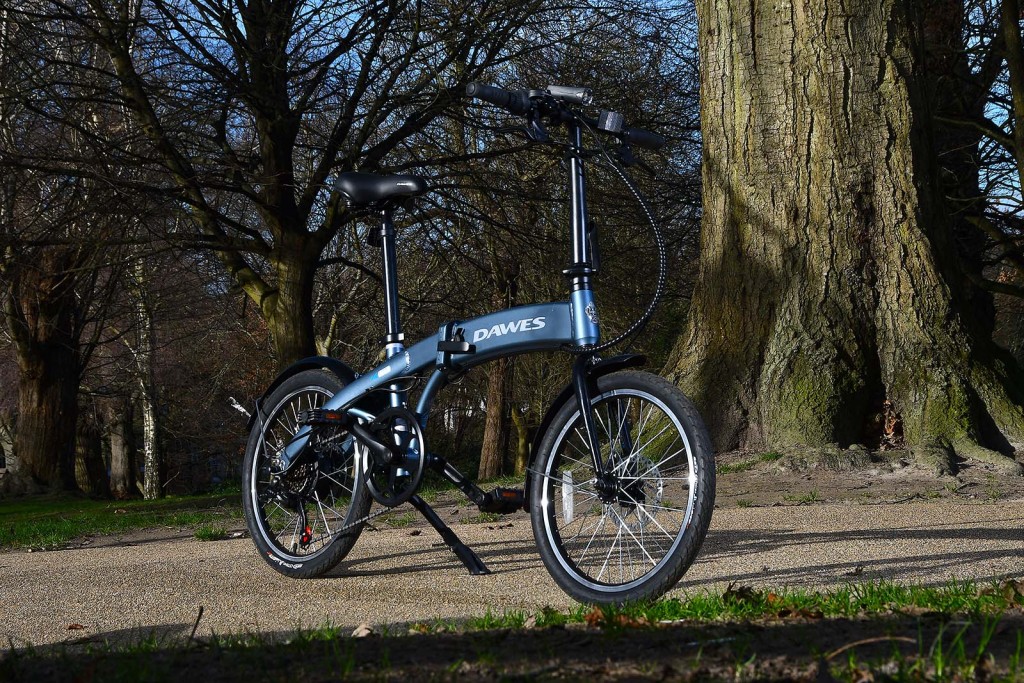 Thankfully, things have moved on and the Arc II from Dawes (which we're told are still designed in Castle Bromwich even if manufacturing has long since moved to the Far East) is a much more pleasant machine to behold. The arch-shaped tubing conceals the machine's 6.6Ah battery, which unusually for an internal design is removable for off-bike charging – handy if you don't want to lug it to a plug socket every time you want to charge. 
Subscribe to the Move Electric newsletter
What's it like?
Unusually for an e-bike, ours was delivered directly from the retailer still in it's shipping box. Assembly was straightforward as it really only required the pedals screwing on with a spanner provided. However, the bike was not ready to ride straight away as the derailleur mech was way out of adjustment and needed tweaking while the bike was on a stand.  While we were there, everything else on the bike was also tightened, oiled and adjusted. It didn't take long, but we're not sure that consumers spending four figures on a push bike will tolerate doing their own PDI.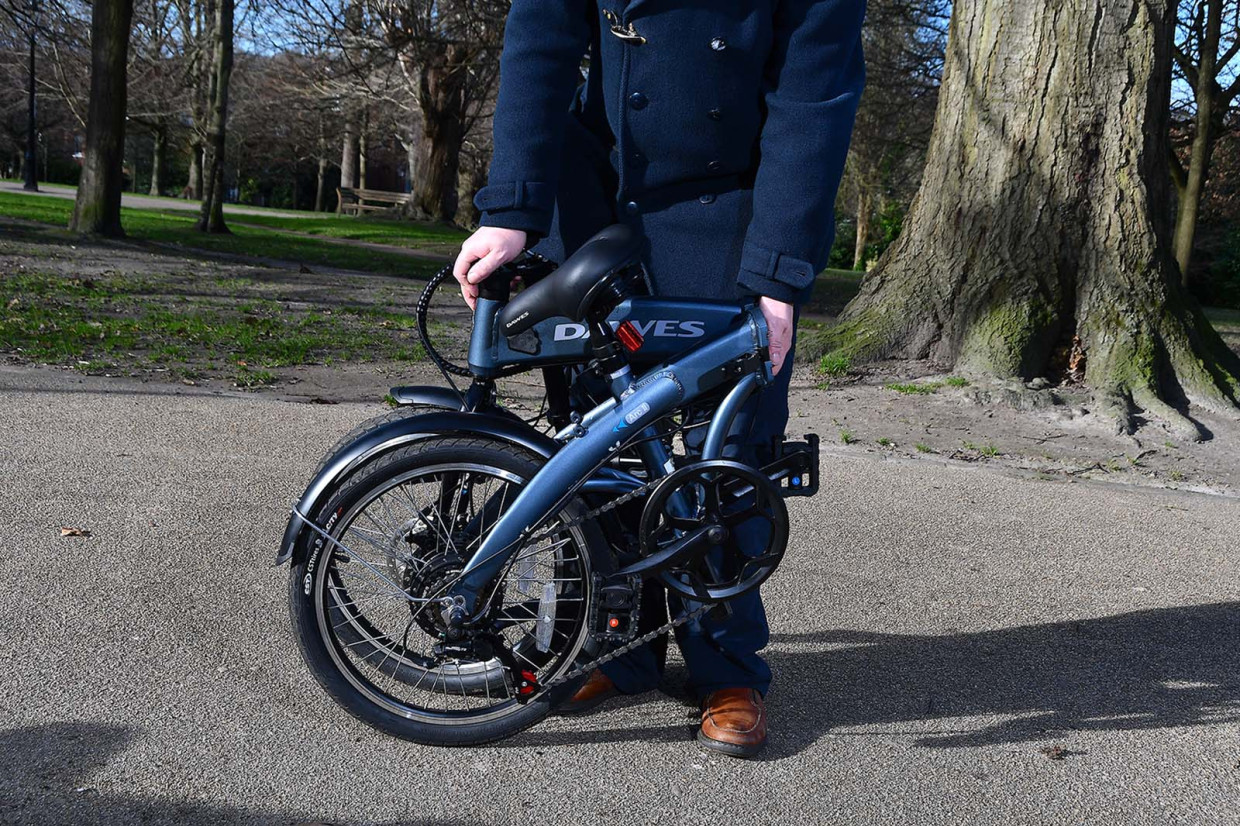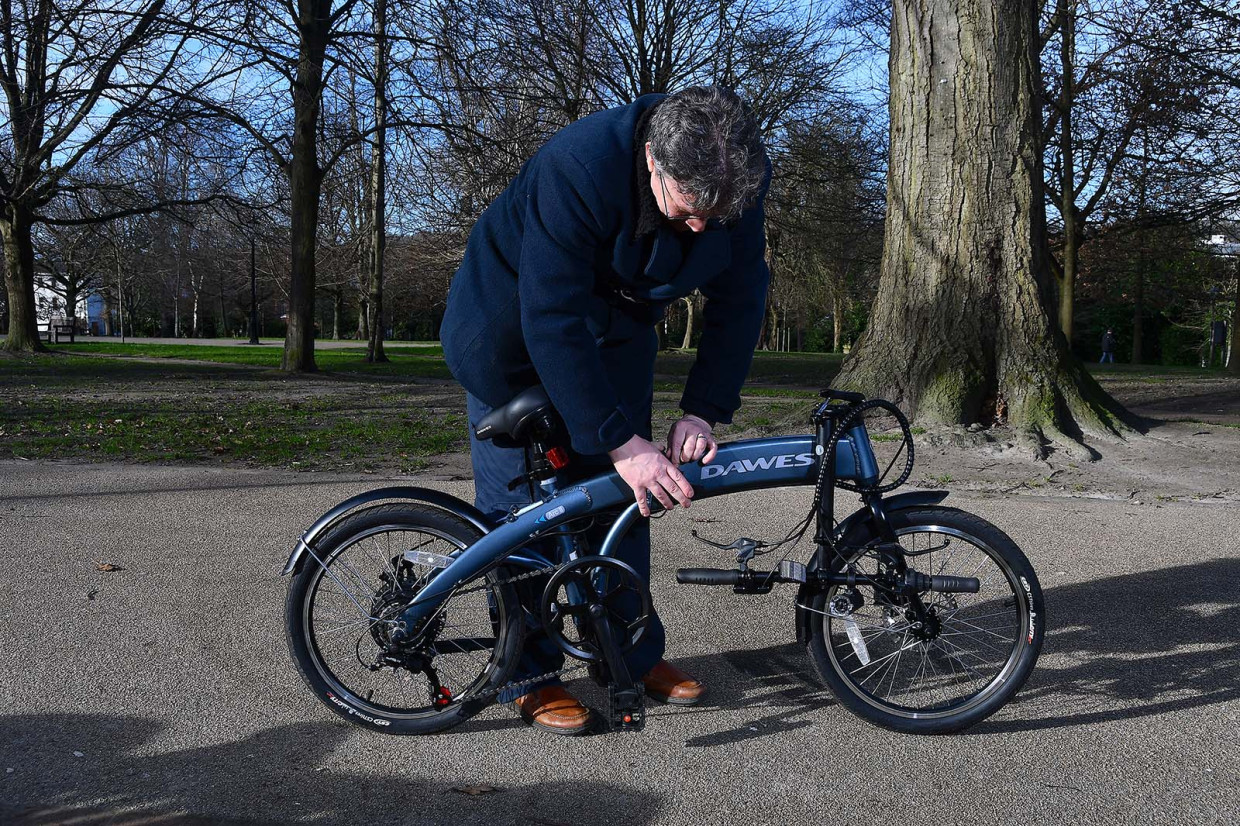 Eovolt Afternoon e-bike review
Our unit came from Arnold Clark Autoparts and at the time of testing had a price of £1000. This figure may rise slightly in the coming months, but the bike is still considerably cheaper than rivals from brands such as Wisper and Volt, which start at £1500 and £1600 respectively.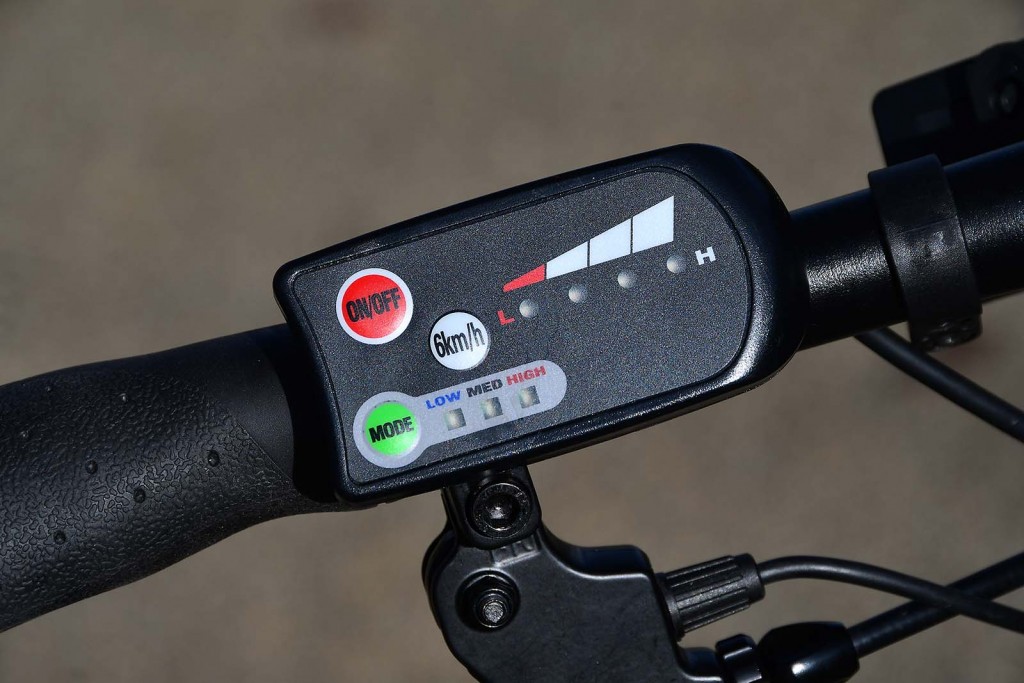 So what's the difference? For a start, the spec of the Arc II is lower than branded rivals, lacking built-in lights or a rack for example. Interestingly, the machine is packaged with a front (but not a rear) AAA battery-powered light, which is something we've not come across on any other bike before. The gear mechanism is a basic Shimano Tourney unit with a long cage derailleur, and the bike's electric control module is the most basic type with just a few lights to indicate battery status and which drive mode you are in. There are just three levels of motor assistance to choose from modes, plus a 'walking mode' should you need to push the machine with assistance.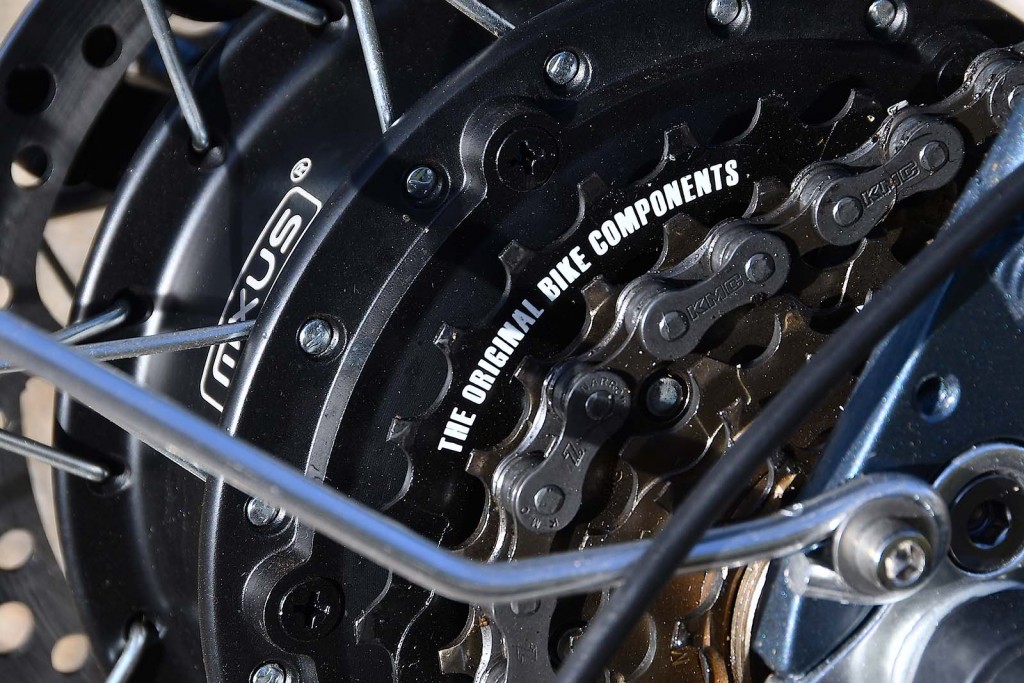 Riding the Arc II
Basic spec aside, the Arc II is a pleasant bike to ride. The MXUS rear hub motor helps pull the bike up to it's mandated 15.5mph top speed willingly although you'll notice a bit of motor whine on quiet roads. The brakes are generic cable operated discs front and back, but they are more than up to the task of stopping the bike, and a welcome change from ineffective rim brakes when splashing through standing water while commuting in a wet winter. On that subject, the included mudguards are also welcome, although that long cage gear mech does tend to pick up mud and road debris as it is just centimetres off the deck.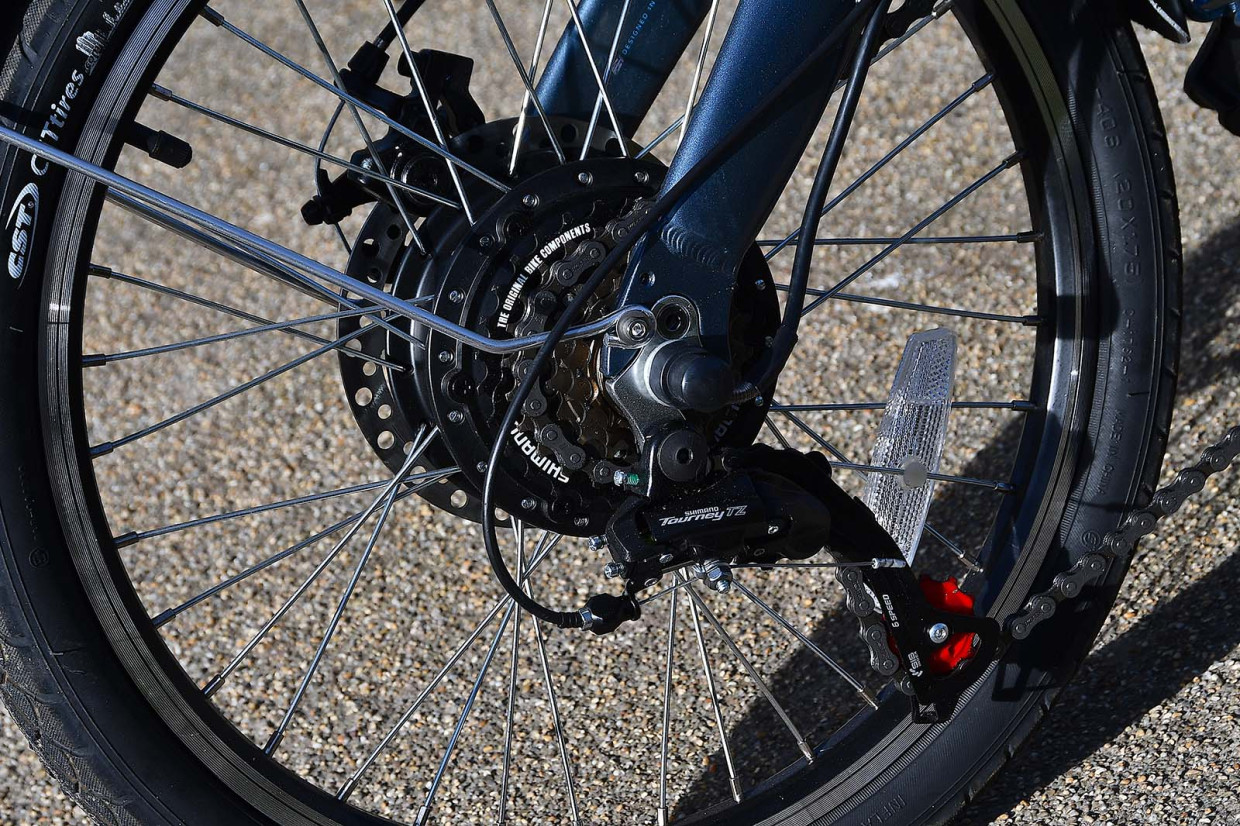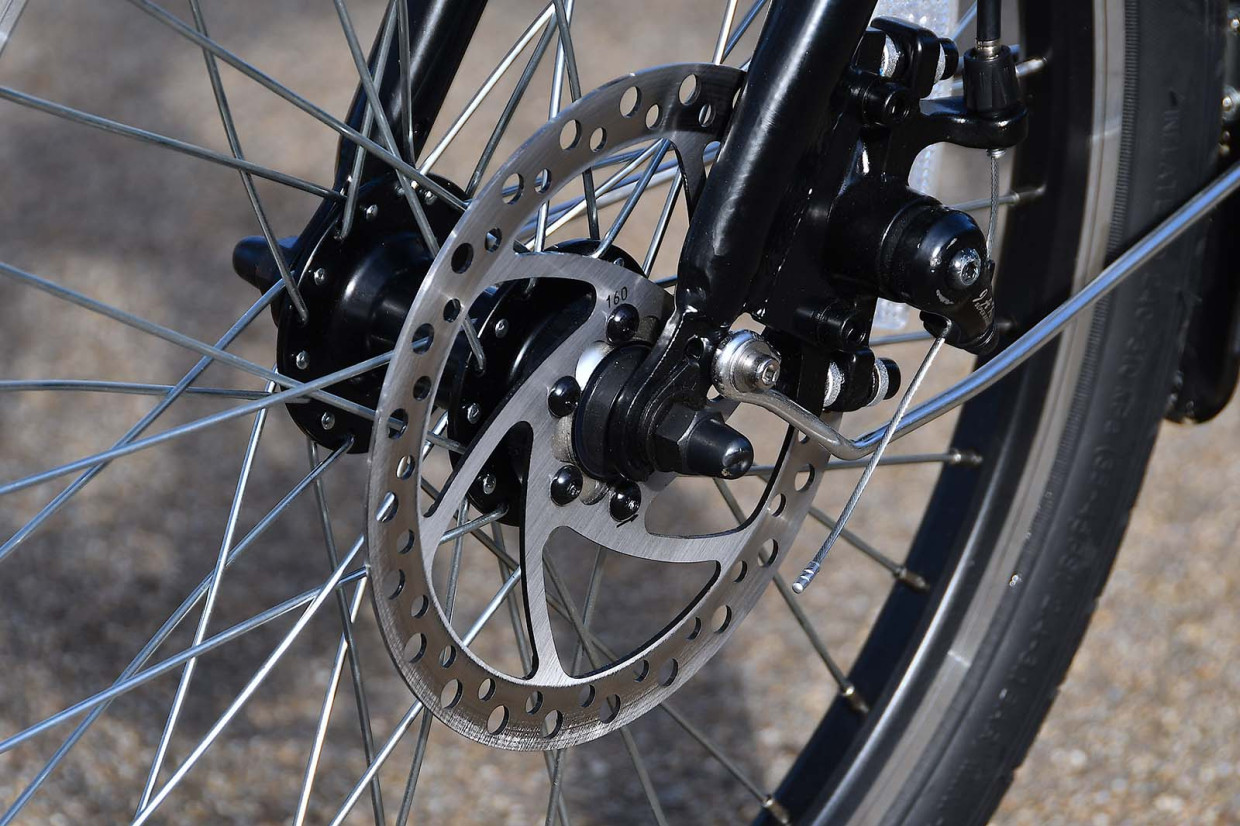 Swapping cogs is a doddle, if not especially fast, thanks to a twist-grip RevoShift gear shifter and the flat, narrow handlebar gives the Arc II a nippy feel on the move. Anyone who wants the bike for doing deliveries will be pleased to note that it has a USB power outlet, ideal for powering a phone running a nav app, albeit at the expense of traction battery life.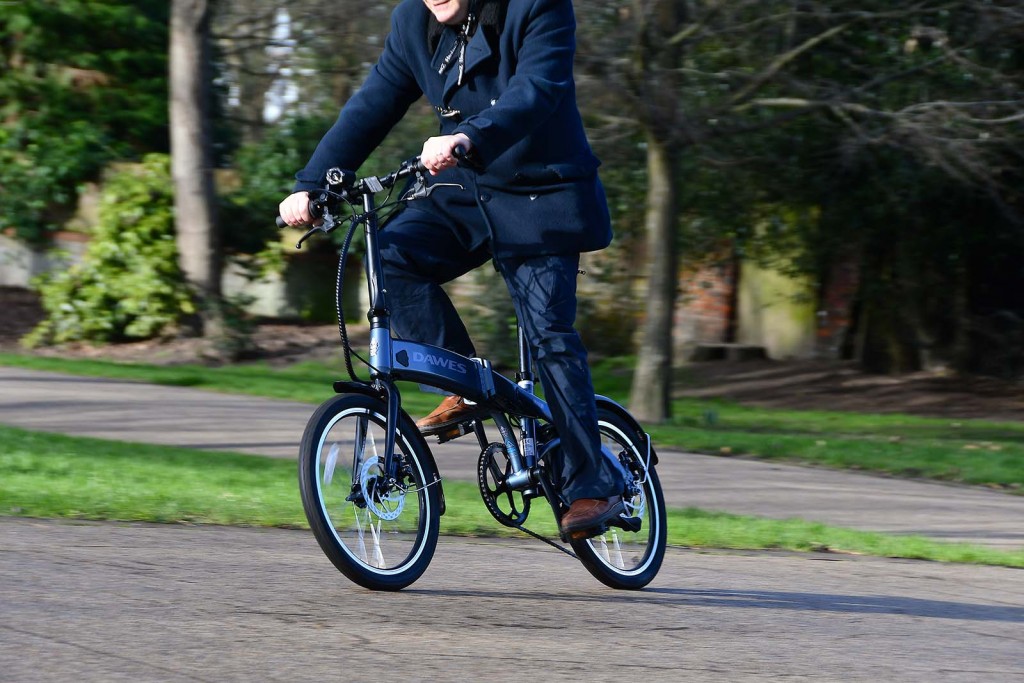 However, one of the bike's strongest points is also one of its weakest. The bike is hinged for a mid-horizontal fold, which if you have space around you is easy enough to do – but if you are somewhere busy, say a train platform, it can be quite ungainly to manage without clonking people on the shins with bits of bike. Once folded, the package is also awkward as it doesn't have any magnets or clips to keep it from unfolding when you try to move it. There is also no way of wheeling the bike when folded.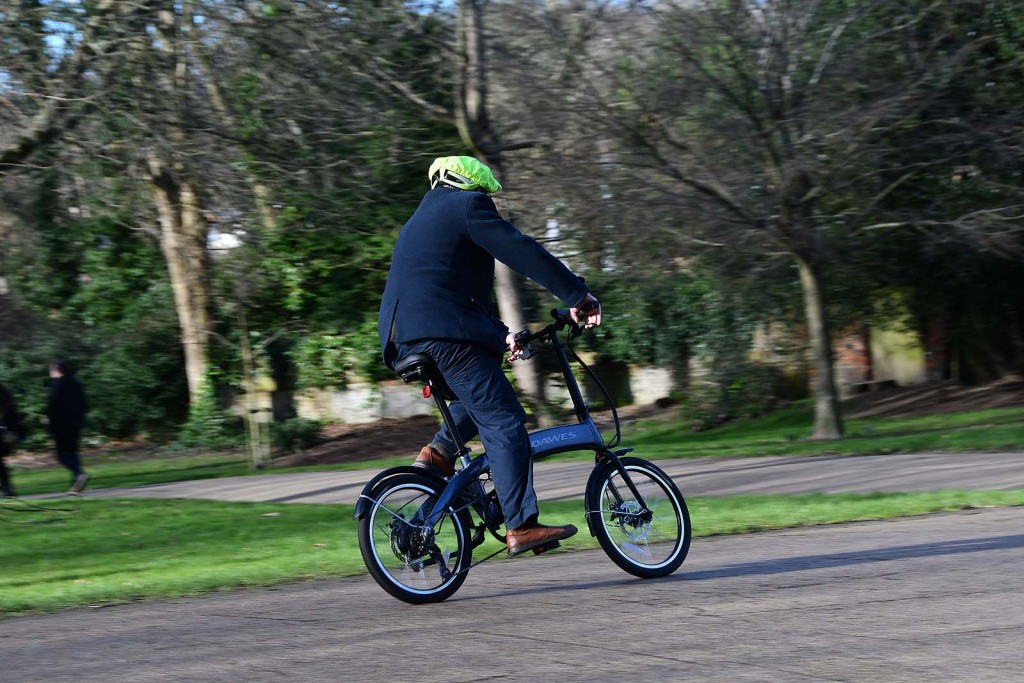 Verdict
Some commuters might find the awkward fold and lack of built-in lights a deal breaker, but for most this is a competent and agile folding e-bike with a price tag significantly lower than most rivals. 
Greg Whitaker
Dawes Arc II
Cost
£1000
Weight
19.5kg
Groupset
Shimano Tourney TZ long cage (Freewheel cartridge)     
Shimano 6 speed freewheel, 14-28T (Shifter)
Shimano RevoShift 6-speed
Wheels
20" double wall alloy rims with CNC sidewall, CST City tyres
Brakes
J.A.K mechanical disc brakes, 160mm rotors. 
Motor
MXUS 250w
Battery
36v, 6.6Ah. Features integrated USB port
Charge time
Five hours
Range
22 miles
Included extras
Steel mudguards
front battery light
bell. 
READ MORE
Subscribe to the Move Electric newsletter
e-CARS
The 10 electric cars with the longest range
e-BIKES
Desiknio Pinion C1.9 Classic e-bike review
Ride for a worthy cause: Big Issue eBikes launches in Bristol
e-MOTORBIKES
Triumph reveals first electric TE-1 motorbike
BMW CE 04 electric scooter review
e-SCOOTERS
Superpedestrian Link e-scooter: first ride
The new battery tech designed to make e-scooters more sustainable
e-WORLD
New Candela C-8 electric hydrofoil has first 'flight'
Awake Ravik S 22 aims to take electric surfboards to the extreme