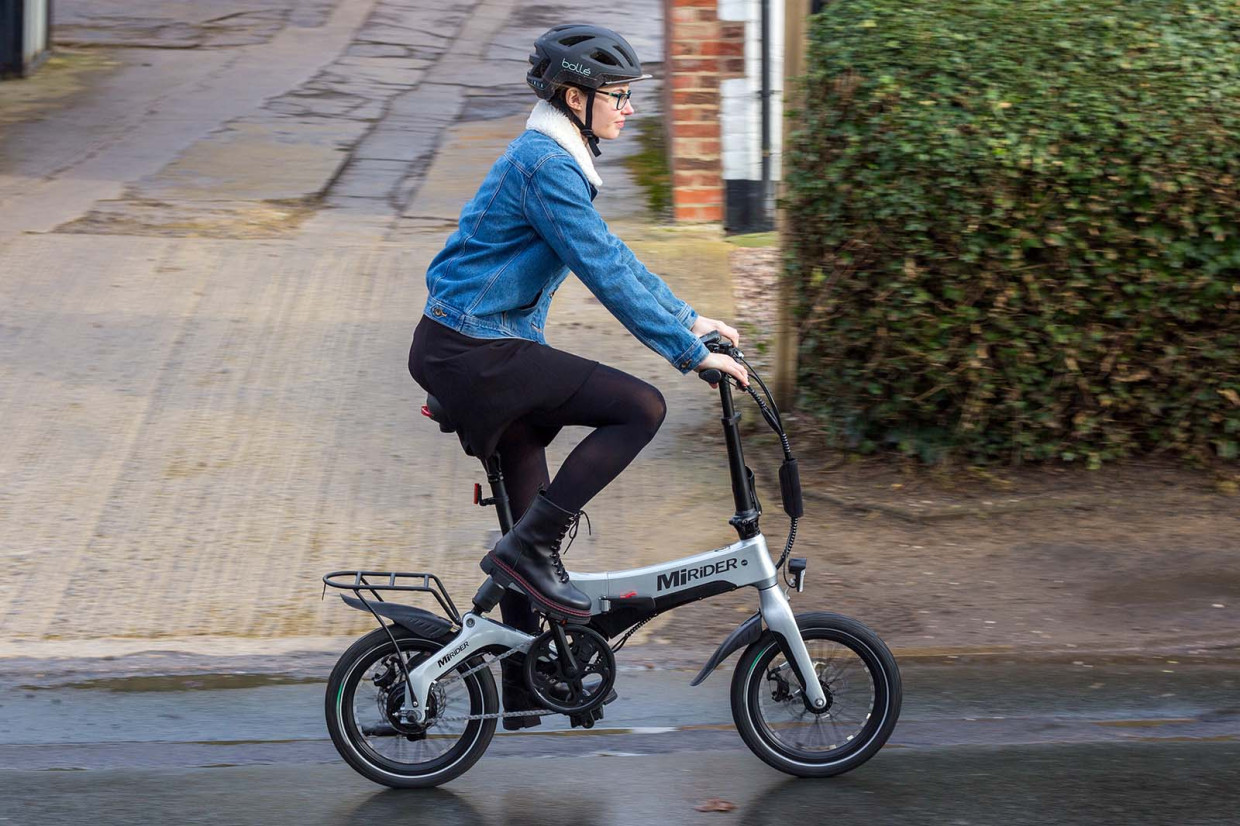 Move Electric rating: four stars out of five
What does it cost? 
£1595 (test bike cost £1730 with included accessories)
What is it?
The MiRider One is an electric folding bike that aims to remove the 'last-mile' tag a lot of these bikes have. Instead, it offers a comfortable ride with a reasonable motor for just a little bit more than some of its competitors.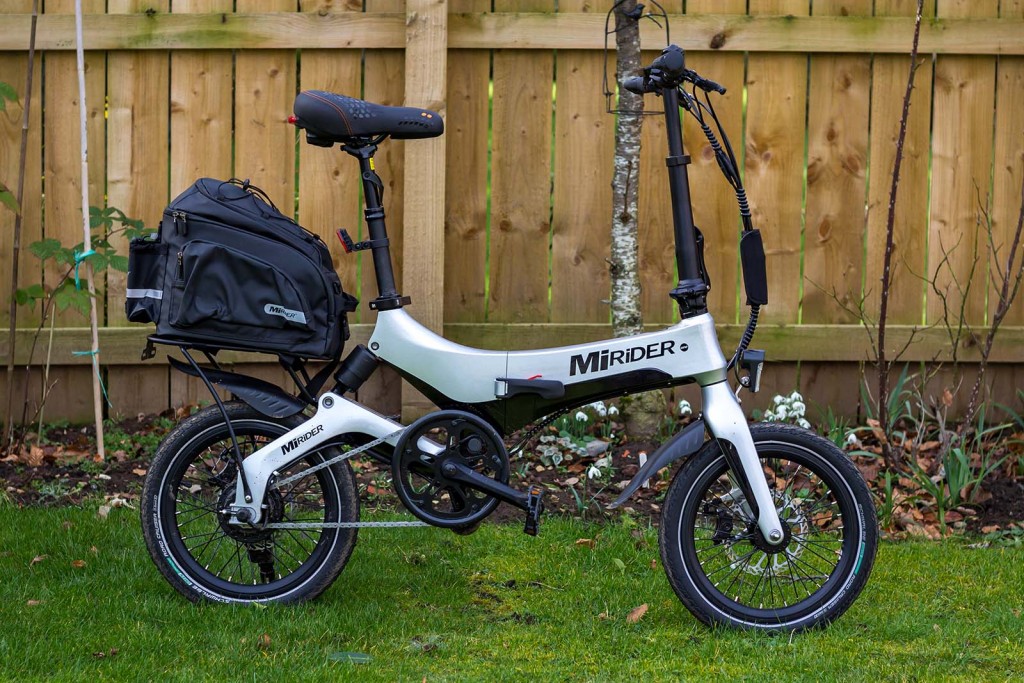 What is it like?  
It can be quite daunting looking at the vast array of electric folding bikes on sale these days. They all have a similar concept. They often make the same claims about how easy they are to fold and how lightweight they are, but the MiRider One is different. For a similar price to other 'budget' (using the term loosely) folding e-bikes, you get something that provides an improved ride and will make you want to use it for more than just the two-mile trip from the station to the office.
Manufactured and painted in China, like many bike frames are, MiRider prides itself on the assembly portion of the build being in the UK – Wigan. It even comes with a sticker telling you who assembled the bike. I'm a sucker for a personal touch, and it is quite obvious that MiRider has thought carefully about this and how they can distinguish themselves in an otherwise saturated market.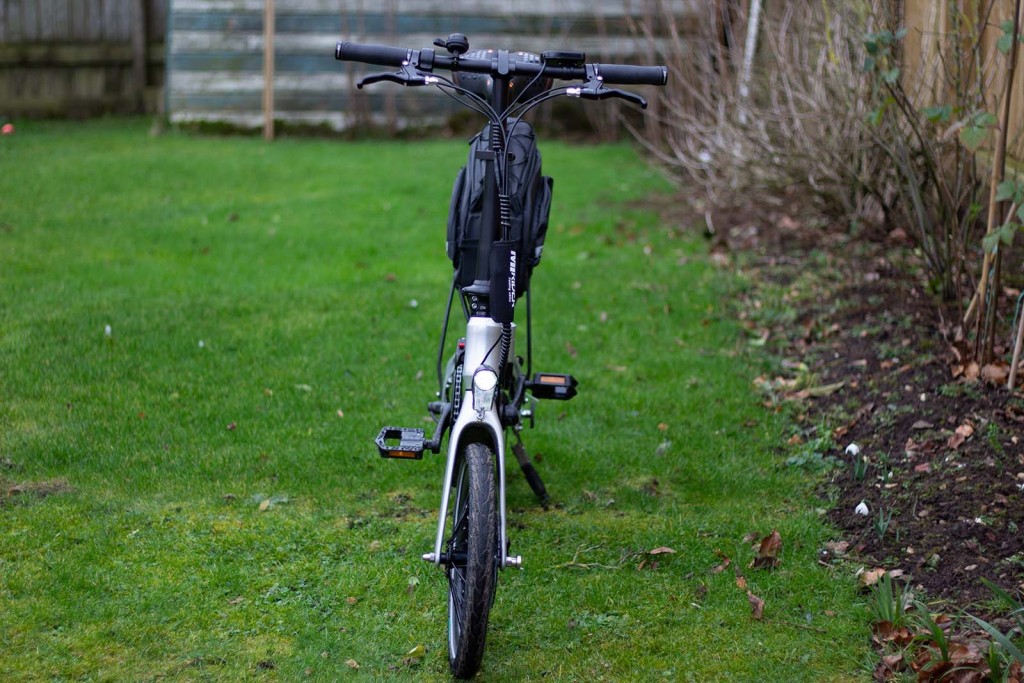 My test bike came in one of the new colourways, Platinum Silver. I quite liked it and it really stood out in the sunshine. 
The brand has even thought about reflective detailing throughout, which was great in low-light conditions. 
The bike itself weighs 17.2kg which for a folding e-bike is still relatively light, although heftier than others such as the Perry Ehopper or Axon Rides Pro Lite. The model I tried, the MiRider One, is the 2021 edition and has a claimed improvement of "25% more range and torque, and a reduction of 1.6kg in weight" compared to the 2020 model. 
The folding measurements of 770x430x680 mm are not quite as space-saving as some other folding e-bikes but I think the little bit of extra space it takes up is worth it. It's still quite easy to cart around, and the folding process is intuitive – just be prepared to put the seats down in the car to get it in the boot if you have a small vehicle. I also love the little wheel underneath that helps balance the bike and roll it when it's folded up.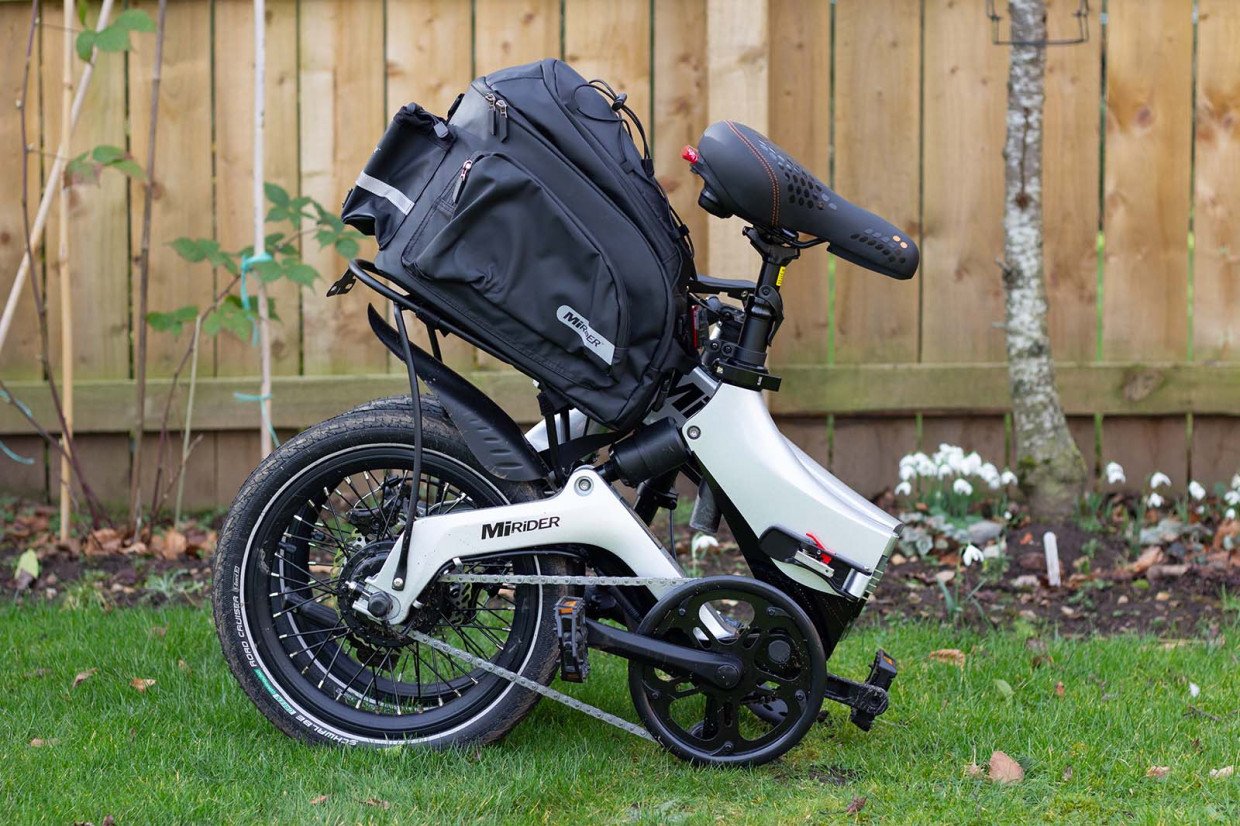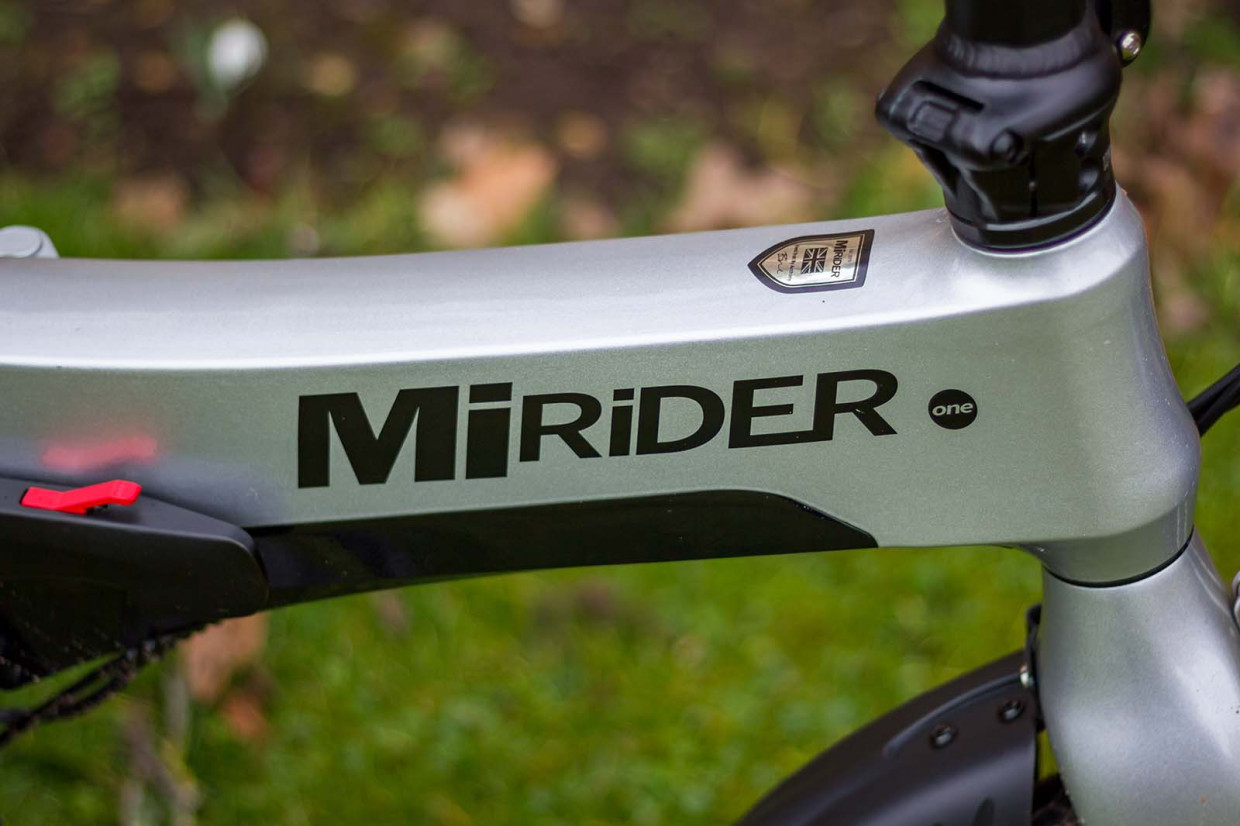 It also sticks well together when you fold it. I had total confidence in the MiRider One not falling open as I transported it. So much so that when I first got the bike I actually struggled to get it apart – there is a little trick to releasing the magnet. The magnet has a sort of cover on it, if you tilt that and then gently pull the other side it releases it in a much easier fashion than trying to pull it directly away from each other. 
The motor is respectable and provides enough power to help you set off on inclines and speed away from junctions with ease. If you need a little extra assist at the traffic lights or the bottom of a hill, the boost lever can get you up to speed quickly. The hub motor is not sluggish, but it is a little loud. Although I found that worked in my favour riding along towpaths and cycle routes in town as people tended to hear me coming before I'd rung the bell.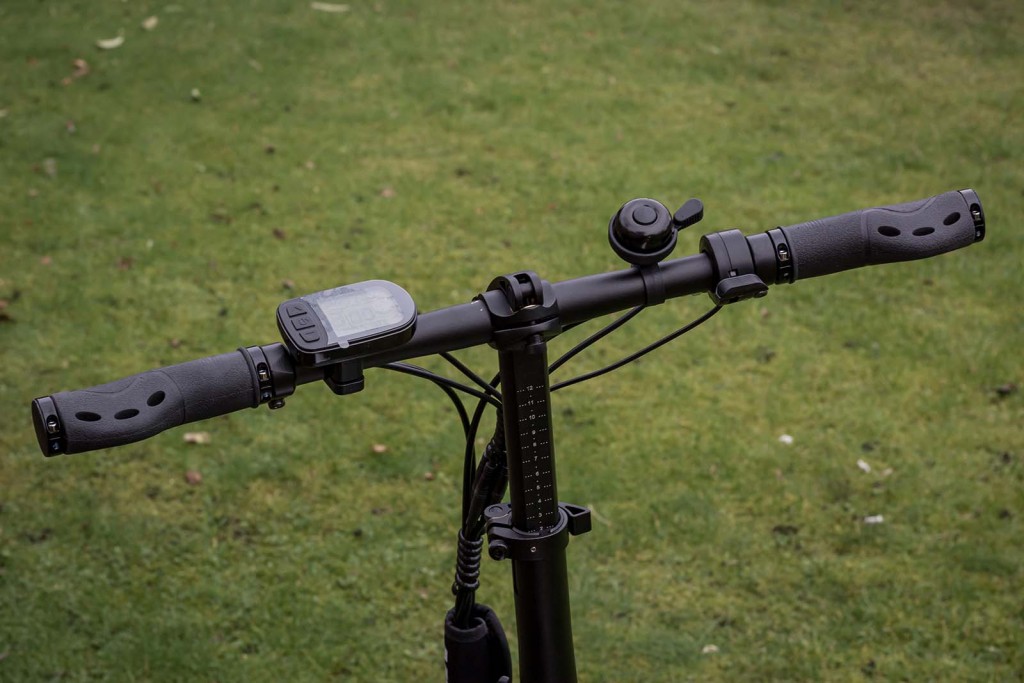 The motor has five assist levels, controlled by the LCD on the handlebars. I found they worked well – particularly levels three to five – and only rarely did I feel under-geared with the single-speed drivetrain. It was enough to inspire confidence at traffic lights on some inclines, at least. 
Furthermore, I had no qualms about setting off standing - this might seem odd, but some bikes don't inspire confidence that the bars will remain upright if you do so. This one did.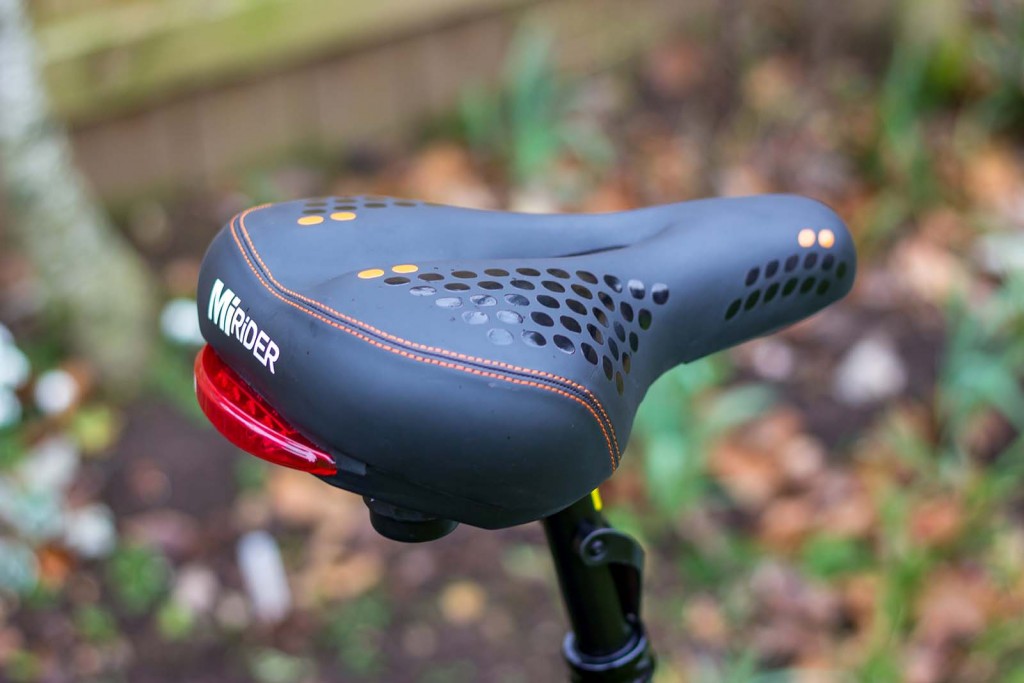 The battery is also decent. The estimated range for the 7Ah, 252Wh battery is up to 45 miles on level one assist. Even on full power for most of my rides (it's windy and cold up here), the battery level took over 20 miles before dipping below full. However, this estimate can vary wildly depending on ride conditions, riding style and rider weight. 
It is unreasonable to expect hydraulic disc brakes at this price bracket, so I was pleased when the mechanical ones worked reasonably well, although they did suffer a little in the rain and dampness.
I was impressed with both the stability of the bike and the quality of the ride feel. I don't think the rear shock added much to my experience, heavier riders may see more benefit. It's not a bike I'd choose to ride 100 miles on, but it was perfect as a 'riding into and around the city' bike. 
My test bike came with a rear rack and bag - both specifically designed for this bike. I found the rack rattled a lot but the noise was muted when the bag was there. These additional extras can be added at purchase but will set you back about £100 for both.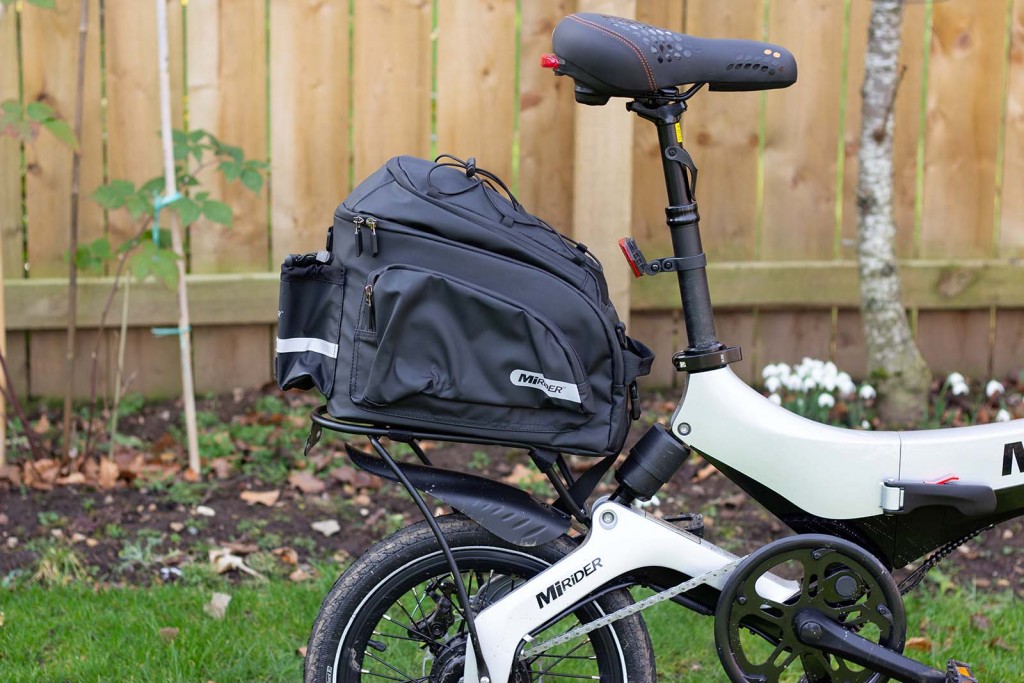 With what comes as standard on the bike, I can tell MiRider has thought about the user experience beyond purchase – the lights (upgraded for 2021) and mudguards and bell are all included. My test bike also came with a gel seat, which had its own light. I normally shy away from commenting on saddles because they are so personal, but the gel seat didn't bother my backside at all – even in jeans.  
One thing that can be a drawback of folding bikes is the height restriction. To overcome this, MiRider has included a telescopic seatpost to expand the suitable rider height to between 5'0 – 6'4. The handlebar height can also be adjusted so there are plenty of ways to get this bike to fit you.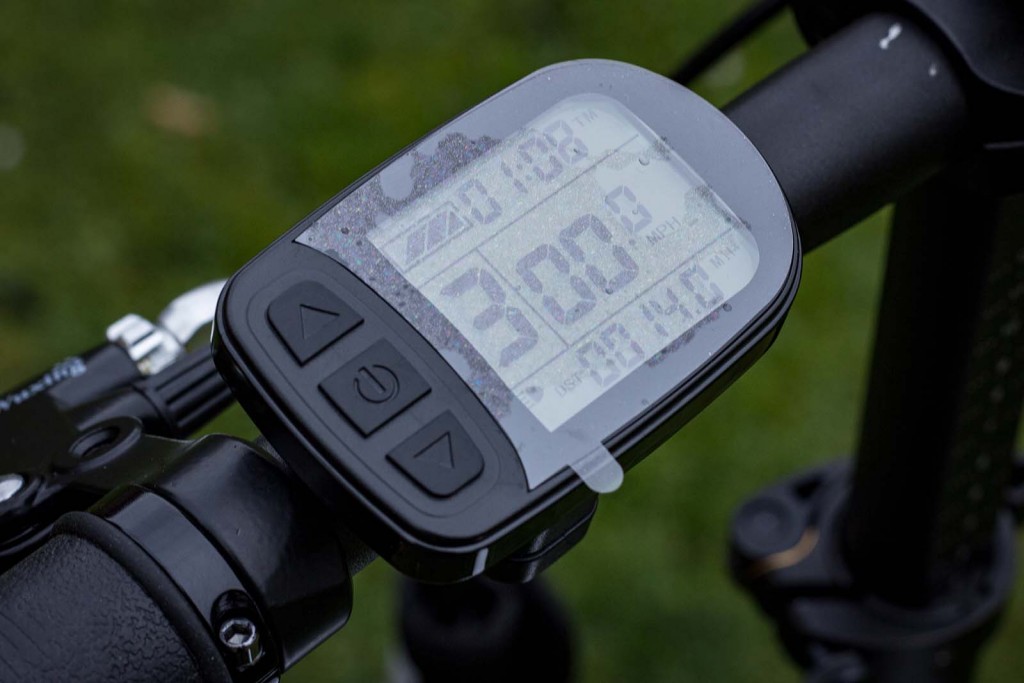 Where can I buy it?
You can buy it directly from MiRider or through their retail partners. You can visit the Wigan headquarters and test ride the bike on their indoor test circuit before your purchase.
How does it arrive?
Folded and in a compact box. It's easy to get the bike ready to ride, simply follow the instructions in the box and follow along with their videos online if you get stuck with the unfolding and adjustment process. 
Verdict
For the price, it's hard to beat. Just over the budget realm but offers a more stable and enjoyable ride than other folding electric bikes in that price bracket. Perhaps not a bike to take on the bus, but for leisure rides or taking in the car on holiday, it's a winner.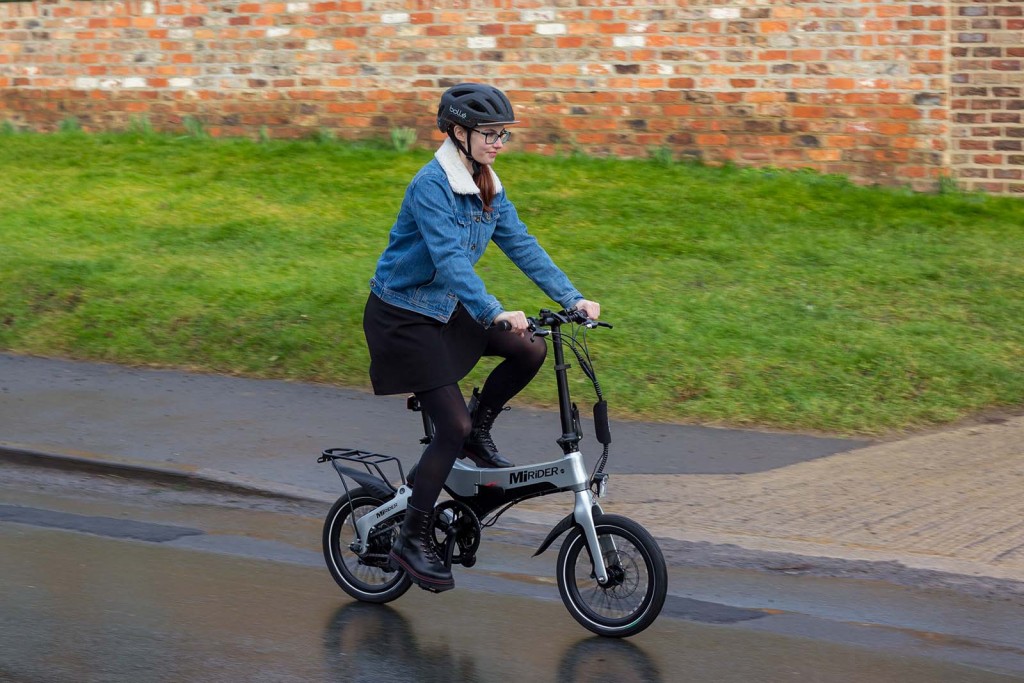 MiRider One
Cost
£1595
Frame size tested
One size
Weight of bike
17.3kg
Groupset
Single-speed with front and rear Clarks CMD-24 disk brakes
Wheels/tyres
16" wheels
Schwalbe Green Compound Road Cruiser tyres 16 x 1.75" with reflective sidewalls
Motor
Geared brushless rear hub motor
250W, 40Nm torque
Battery
Samsung 18650 Lithium-Ion
36V, 7Ah, 252 Wh
Mileage range
Up to 45 (on level 1 assist)
Assistance levels
5
Charge time
2-3 hours
Included extras
Mudguards
Built-in lights
Bell
Kickstand
READ MORE
e-CARS
The 10 electric cars with the longest range
e-BIKES
Desiknio Pinion C1.9 Classic e-bike review
Ride for a worthy cause: Big Issue eBikes launches in Bristol
e-MOTORBIKES
Triumph reveals first electric TE-1 motorbike
BMW CE 04 electric scooter review
e-SCOOTERS
Superpedestrian Link e-scooter: first ride
The new battery tech designed to make e-scooters more sustainable
e-WORLD
New Candela C-8 electric hydrofoil has first 'flight'
Awake Ravik S 22 aims to take electric surfboards to the extreme