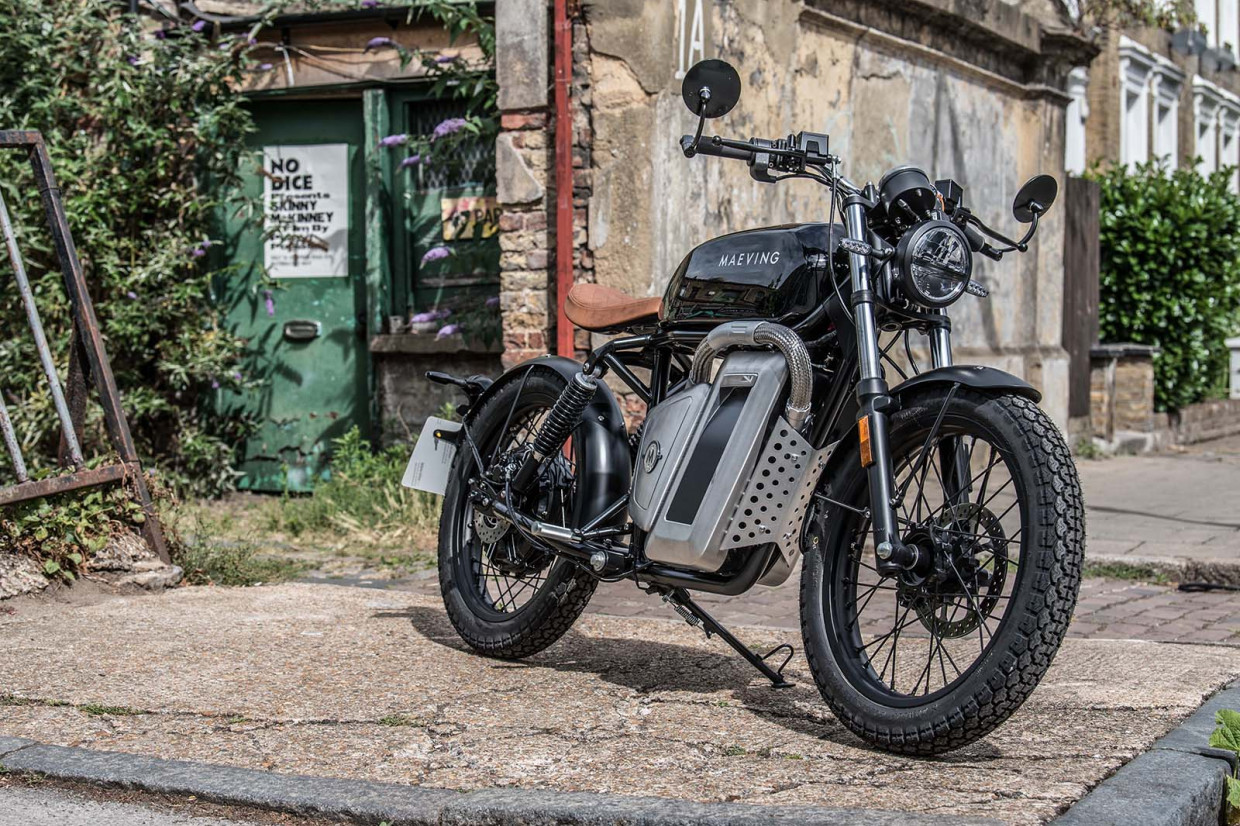 Starting an electric motorbike firm sounds simple, but in reality creating a new brand from scratch is a challenging task at best, and markedly harder when you're attempting to source parts and engineers from the UK. 
Has anyone managed to achieve this feat? Step-forward Maeving: the Coventry-based firm behind the retro-styled RM1 e-motorbike, which is made using more than 50 per cent of UK-made parts.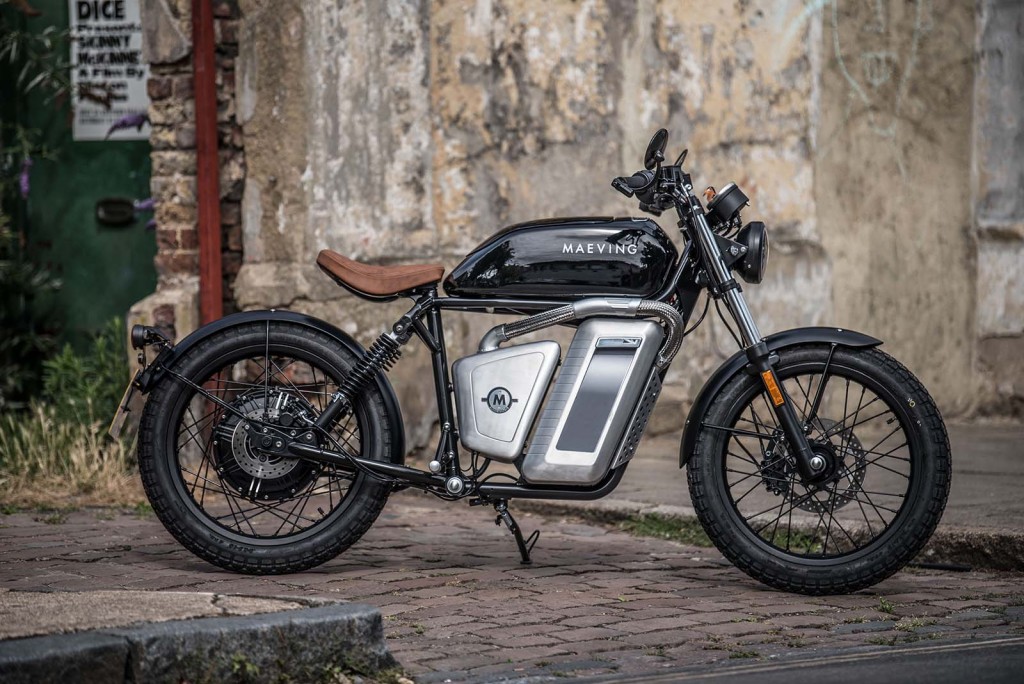 Co-founded by Sebastian Inglis-Jones, Maeving was formed from a team of ex-Triumph engineers who set about creating a machine that is packed full of tech and yet isn't harnessed by the constraints of modern design. 
Here, Inglis-Jones explains how far the brand has come since its launch in 2021, what his future plans are and why removable battery technology is here to stay. 
Did you always want to become a UK-centred e-motorbike brand?
"From the outset we were only interested in producing quality, attractive electric motorbikes because all of the market was mainly Chinese imports.
"We love Triumph, they're our favourite brand and we've been a huge fan of the styling of their bikes, particularly over the past 15 years. All the Bonneville's and the Rocket's are so beautifully finished so we immediately decided to bring in engineers from them.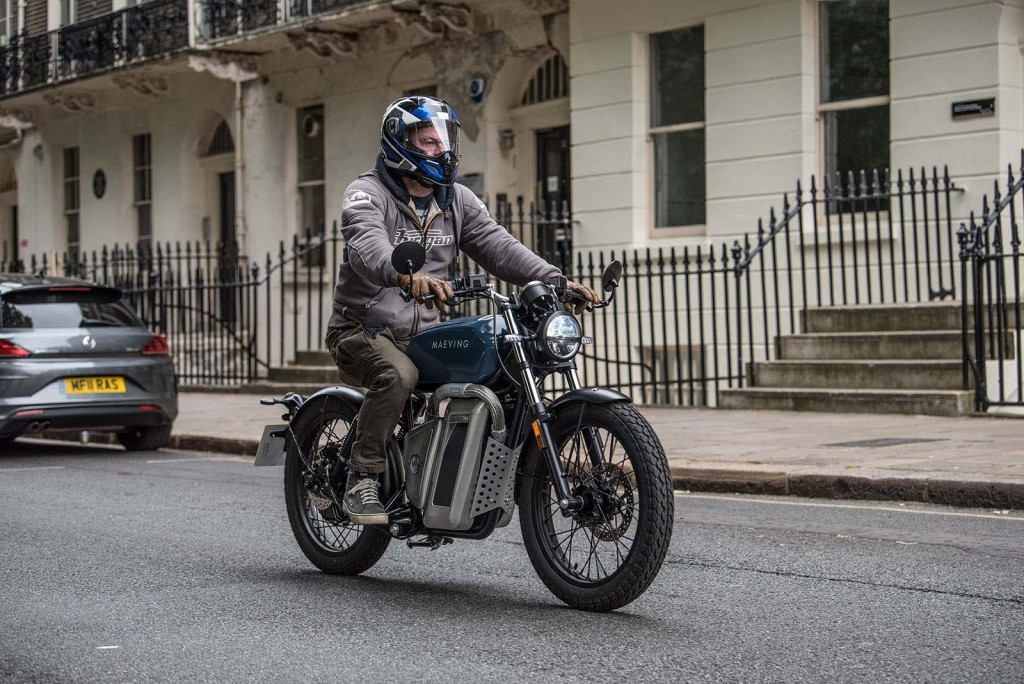 "All of the motorcycle brands in the UK since the late 1800s were based a stones throw from where we are situated now so it's nice to have that heritage. And then from a sustainability angle, we always wanted to source as much as we could from the UK. 
"65 per cent of our components are sourced from the UK, we design and assemble the bike in the UK asn that was always something we wanted to do. Ideally, if electric motors and batteries were made in the UK we would use those as well."
What challenges have you encountered since launching two years ago and what has Maeving done to combat this?
"Despite the best efforts of the war in Ukraine and the supply chain issue, everything has gone well.
"We source our batteries from Greenway in China, they're the biggest two wheeled battery supplier in the world.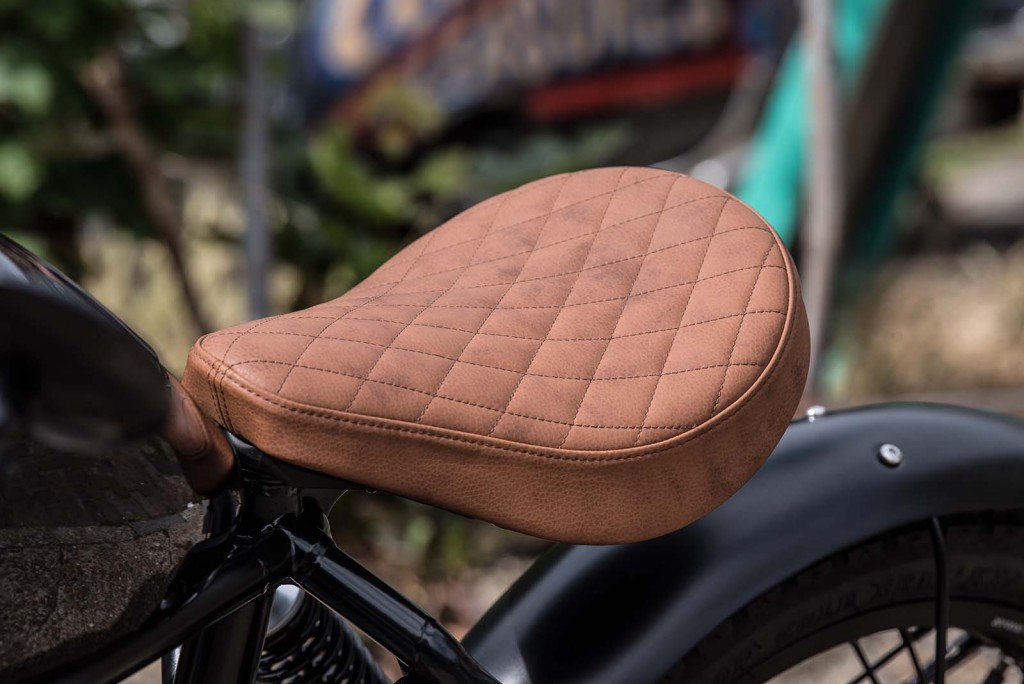 "Shanghai went into a forced lockdown which meant our batteries were stranded in China and then once they made their way to the ports there were strikes, which was all a bit of a nightmare. 
"Right now though we're focusing on reviews, publicity and getting validation for the RM1 to learn what people like about it."
What has the public reaction to Maeving been like and do you think people have a greater understanding of e-motorbikes since launch?
"We've always felt very lucky because we were really interested in attracting new customers and new demographics into the e-motorbike category, with a focus on people who haven't considered an e-motorbike before.
"That's why we have stores in Battersea Power Station and are looking at a new site in Covent Garden because we're targeting people who wouldn't normally ride a motorbike and are trying to bring them into this category.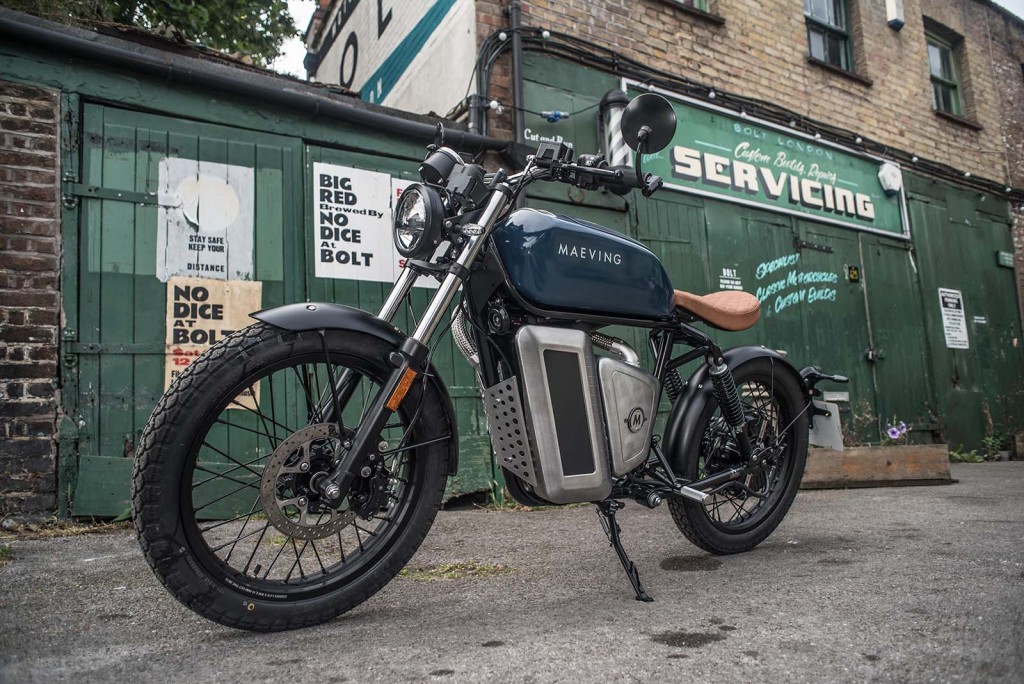 "The real surprise for us, so far, has been the positive reception from motorcyclists. I think because we're not threatening petrol bikes or tourer's, they like that, and understand that we don't want to replace the current machines available. 
"We think the sweet spot for e-motorbikes is low power, city commuting because enthusiasts don't feel like we're treading on their toes."
Do you think you have an advantage over OEM brands by starting an e-motorbike brand from scratch?
"I think the reality is very simple because all motorbikes are going to be electric in ten years time, so if you're starting a new brand now, it makes sense for it to be electric rather than building petrol powertrains.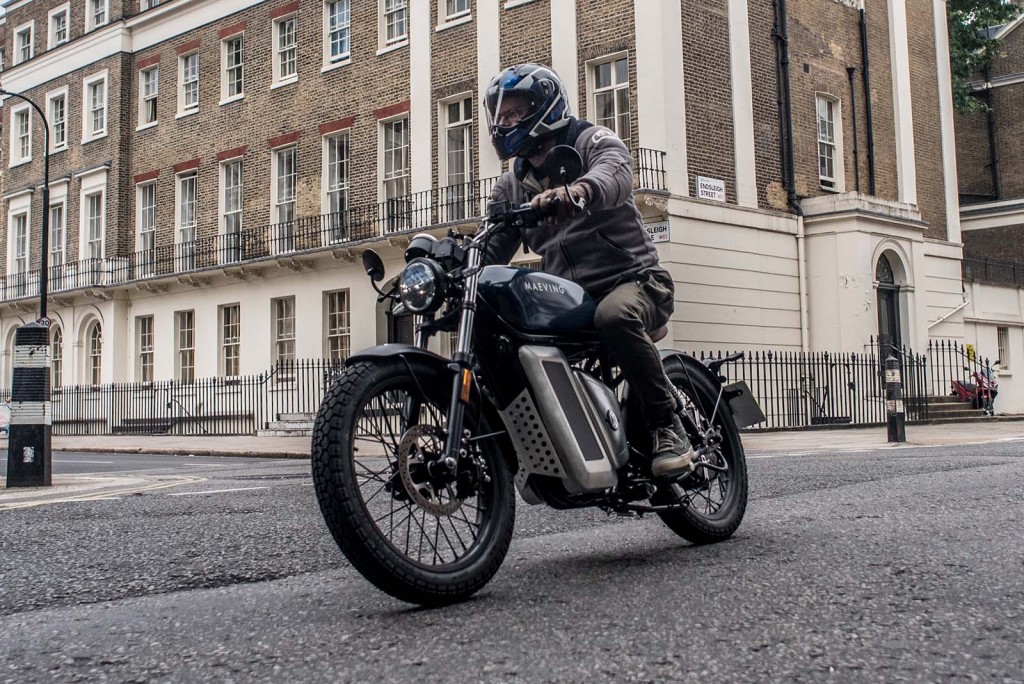 "If you're a legacy OEM then things are different because you have to think strategically about when you're going to usher in that new customer base, while protecting your existing customer base. 
"We've obviously never had to worry about any of that because we always knew we would go down the electric route."
What does the future of Maeving look like and could we see new technology rolled out in the future?
"First of all, we are wedded to removable batteries at the moment. We're only interested in making bikes with this type of technology, because while charging infrastructure barely exists, being able to remove the battery and charge it like you would a phone or laptop is game changing.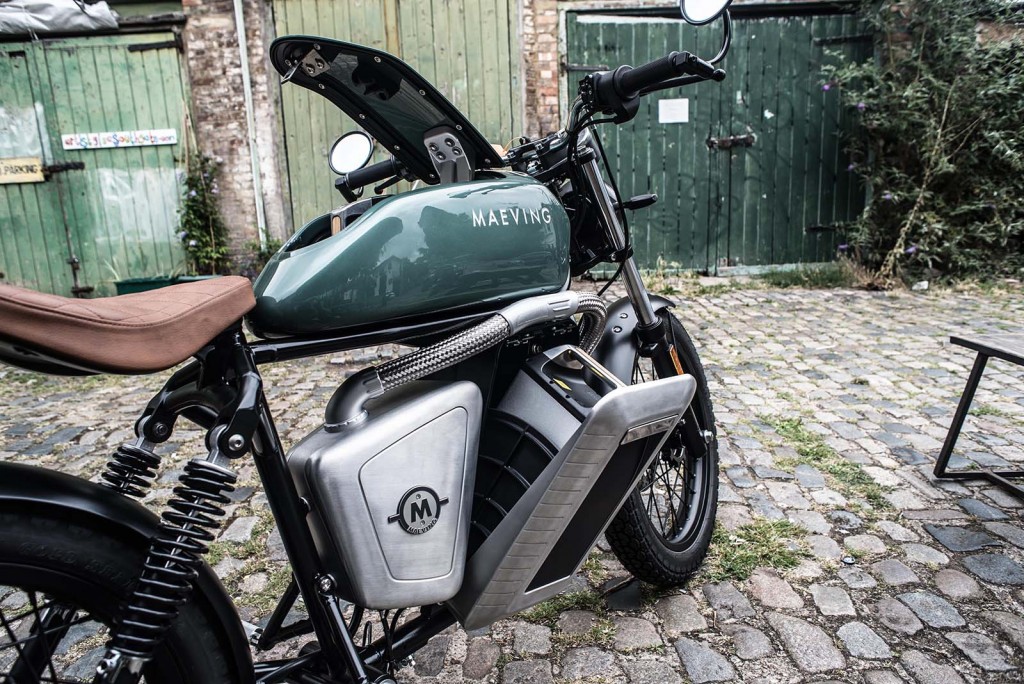 "In the not too distant future we will be introducing bikes that can do 60mph for A roads and have a pillion seat. Eventually when charging infrastructure improves then the sky's the limit in terms of what we can do. 
"We really like the styling of the RM1; the mix of board tracker and cafe racer is something we love, and naked bikes, too. They're light and don't have any wasteful plastic on them.
"We just want to make bikes that are desirable and that people will enjoy owning. Of course if you make bikes which have higher performance then things modernise a bit. I think we're quite open, but our product will always focus on quality and desirability and feel British."
READ MORE
Subscribe to the Move Electric newsletter
e-CARS
Ten electric cars we're excited for in 2023
Getting an EV sideways: how easy is it to drift a Kia EV6 GT?
Q&A: Jaguar Racing's Sam Bird and Mitch Evans on Formula E's new era
e-BIKES
Ten electric bikes we're excited for in 2023
Can you get fit using an electric bike?
e-MOTORBIKES
Ten electric motorbikes we're excited for in 2023
Super Soco TC Max electric motorbike review
Cake and Polestar team up for new special edition Makka e-motorbike
e-SCOOTERS
Planned laws to legalise private e-scooters face delay
Five key takeaways from the rental e-scooter trials report
Which train firms have banned e-scooters from their services?
e-WORLD
Move Electric's best features of 2022: lap records, tuk-tuks… and sausage rolls
Volvo Trucks keeps on electric trucking with three new models