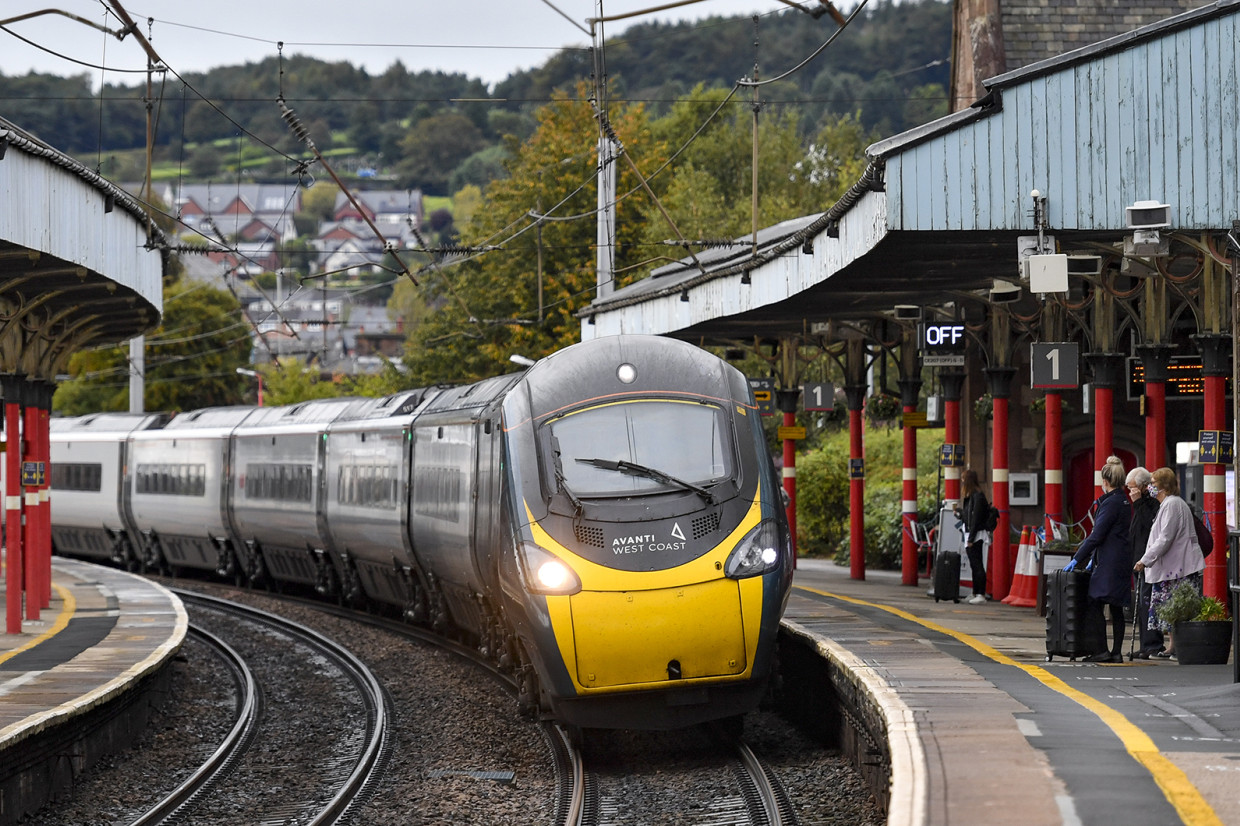 Avanti West Coast, TransPennine Express and East Midlands Railway have all banned passengers from carrying electric scooters and similar vehicles on their services due to safety concerns.
They are the latest train operators or transport authorities to clamp down on people carrying the machines onboard trains or at stations they operate, citing the fire risk posed by their lithium-ion batteries.
The decisions mean that ten major UK transport operators, including Transport for London and rail firm Northern, have now banned e-scooters. In many cases, the bans also extend to similar machines including e-hoverboards, e-unicycles and e-skateboards.
Avanti West Coast runs services on the West Coast Main Line that connects London, Birmingham, Liverpool, Manchester, Glasgow and Edinburgh. It has introduced a "temporary" ban on e-scooters and e-hoverboards, with Dave Whitehouse, the firm's safety and security chief, saying that: "The safety of our staff and customers comes first."
Are e-scooters legal? Move Electric's definitive guide
Whitehouse added: "The risks associated with e-scooters are a significant concern and are why we're banning them at our stations and onboard our trains. This temporary ban is to preserve the safety of our colleagues and customers until there is greater regulation on e-scooters. We ask our customers to adhere to these new rules and be kind to our staff helping to enforce them, so we can keep everyone safe."
The TransPennine Express runs services across the North West and North East England, Yorkshire and Scotland. The firm's head of safety and security, Iain Peacock, said: "The risks associated with e-scooters and similar devices are of significant concern. Most of these devices are not approved for use in the UK and the batteries are often unregulated."
Let the train take the strain... of charging your e-scooter
In both cases, e-bikes, electric wheelchairs and mobility scooters are exempt from the ban. Those machines are fully legal in the UK, and there is a perception that they are less prone to being modified. 
The move by the three services closely matches the ban recently put in place by Northern, and the long-standing ban on Transport for London services.
The train firms or transport authorities that have so far introduced bans on e-scooters are: Avanti West Coast, East Midlands Railway, Grand Central, LNER, Lumo, Northern, TransPennine Express, Transport for London, Transport for Wales and the Tyne and Wear Metro.
Not every train firm has a ban in place. For example, Great Western Railway currently allows passengers to carry e-scooters on board, as long as the machines are folded and placed on the floor level of the bulk luggage compartment.
The bans highlight further the issues caused by the continuing confusion over the legality of private e-scooters. While it is legal to buy an e-scooter and use it on private land with permission of the land owner, it is against the law to use a private machine on public roads. 
The Department for Transport has been working on plans to fully legalise e-scooters, with legislation set to be included in a new Transport Bill. But that is now in limbo: the government has admitted that bill will not be put before Parliament during the current session, and there is no word on if or when that might now happen.
READ MORE
Subscribe to the Move Electric newsletter
e-CARS
Chinese car brand Nio to expand into UK by end of 2023
Driving a Citroën Ami around London: five things we learned 
New Polestar 3: 380kW performance EV aims to 'redefine' the electric SUV
e-BIKES
Seven essential accessories to improve your e-bike life
The Lake District village that's pioneering community e-bike schemes
e-MOTORBIKES
Honda to launch more than 10 electric motorbikes by 2030
New Zero DSR/X launched as electric adventure motorbike
Stilride: the brand reinventing electric motorbike production
e-SCOOTERS
8Tev B12 Roam e-scooter review
Pure Electric launches two new machines that 'reinvent' the e-scooter
Rise in e-scooter accidents prompts call for 'urgent' government action
e-WORLD
Artemis electric ferry revealed for Bangor to Belfast service
New Mobilize Solo Concept is a safety-conscious e-scooter rival
Volta Zero: the electric truck tearing up the rule book for the electric age