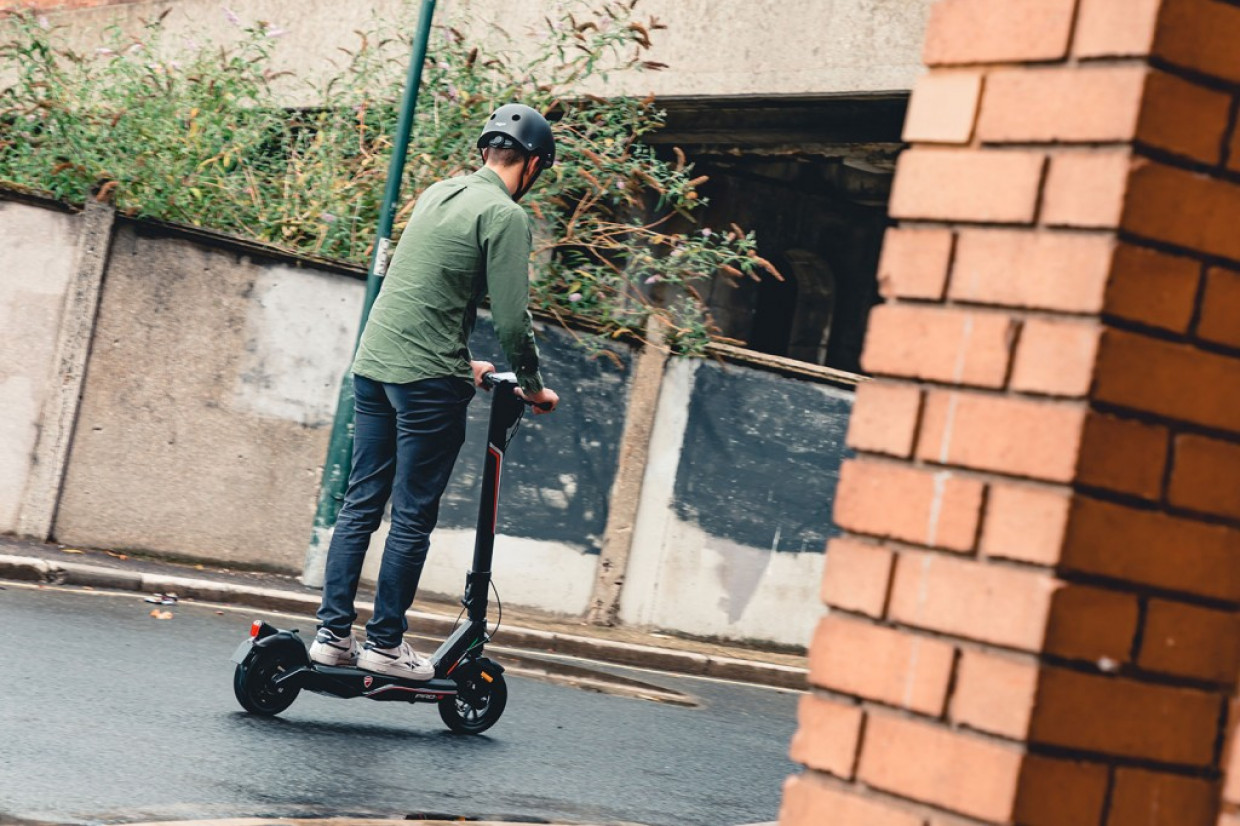 The planned Transport Bill that would contain regulations to fully legalise electric scooters in the UK has been delayed until at least late next year – with a government minister saying it is still studying the evidence from the ongoing rental trials.
At present, the only e-scooters that are legal to use on UK roads are those taking part in government-approved rental trial schemes, which began back in 2020 to help gather data for the potential full legalisation of the machines.
Are e-scooters legal? Move Electric's definitive guide
Following the Queen's Speech in May, the government announced plans for a Transport Bill covering various pieces of legislation, including rules to create a new low-speed zero-emission category of vehicles such as e-scooters.
That bill was originally due to be put to parliament in the current parliamentary session, which began with the Queen's Speech and based on convention is likely to run until sometime in Spring 2023.
But speaking during a Transport Select Committee hearing this week, new Transport Secretary Mark Harper confirmed that Transport Bill – which also contained new laws to support the expansion of the EV charging network and self-driving cars – would now not be put to Parliament during the current session.
Harper added that the Department for Transport (DfT) "has some legislative priorities" for the next parliamentary session – which will typically run from Spring 2023 into 2024 – but said "obviously that depends on parliamentary time being available."
That suggests that rules to legalise e-scooters are now unlikely to be put before Parliament before the second half of 2023 at the very earliest – and is more likely to spill into 2024 or beyond. But Harper suggested that it still remained a DfT priority.
Since the Transport Bill was announced in March there has been turmoil in the government, with both the Prime Minister and Transport Secretary changing twice. But when quizzed by the Transport Select Committee, Harper insisted the delay in the Bill was because "the legislative timetable for the entire parliamentary term has been rather transformed by events", including the effective of the Covid-19 pandemic and the war in Ukraine.
Minister: e-scooter trial results due to be revealed soon
The issue of e-scooter legality has previously been raised in the House of Lords, but was debated in the House of Commons for the first time this week. Labour's Jessica Morden, the MP for Newport East, raised the subject in the end-of-day Adjournment Debate.
Morden said that the "lack of regulation and control over the sale of untested and potentially unsafe privately owned e-scooters is a real problem", citing evidence of antisocial behaviour of e-scooters raised by her constituents in Newport – which does not have any rental trial schemes.
In response, Jesse Norman, a minister of state in the Department for Transport, said: "we recognise the current lack of regulation is at odds with the increasing use of e-scooters". 
Norman said issues of antisocial behaviour and unsafe use must be tackled, and added: "It is essential to ensure that the right regulation, designed to create proper accountability and responsibility, is in place."
Norman said that the ongoing rental e-scooter trials – which have now been extended until May 2024 – were vital for gathering evidence on "what does and does not work", adding: "The evidence and learning from these trials will be published shortly."
Norman noted that there have so far been four deaths involving e-scooters that were part of rental trial schemes, the most recent 12-year-old Mustafa Nadeem who died after colliding with a bus earlier this week. 
Police are continuing to gather evidence on the incident. The Birmingham trial is run by Voi, and as with all rental e-scooter trials riders are required to be 18 years old and hold a provisional or full driving licence. Norman said that the DfT "will be ensuring that we learn lessons from this terrible incident".
When asked if the UK risked falling behind other European countries that have already legalised private e-scooters, Norman said that "I do not accept that", noting that some other countries had already been forced to adjust their regulations.
He added: "This is a complex area, and the Government are still developing requirements for e-scooter use and are continuing to gather the evidence.
"The goal throughout is to ensure that we tackle antisocial behaviour, learn from the trials, encourage take-up and also support the active travel and decarbonisation goals. If we are properly able to manage that, e-scooters may well be able to take their place alongside the other technologies that are in place, but it is not appropriate to pre-judge the results of the consultation that we will be launching in due course."
READ MORE
Subscribe to the Move Electric newsletter
e-CARS
Chinese car brand Nio to expand into UK by end of 2023
Driving a Citroën Ami around London: five things we learned 
New Polestar 3: 380kW performance EV aims to 'redefine' the electric SUV
e-BIKES
Seven essential accessories to improve your e-bike life
The Lake District village that's pioneering community e-bike schemes
e-MOTORBIKES
Honda to launch more than 10 electric motorbikes by 2030
New Zero DSR/X launched as electric adventure motorbike
Stilride: the brand reinventing electric motorbike production
e-SCOOTERS
8Tev B12 Roam e-scooter review
Pure Electric launches two new machines that 'reinvent' the e-scooter
Rise in e-scooter accidents prompts call for 'urgent' government action
e-WORLD
Artemis electric ferry revealed for Bangor to Belfast service
New Mobilize Solo Concept is a safety-conscious e-scooter rival
Volta Zero: the electric truck tearing up the rule book for the electric age