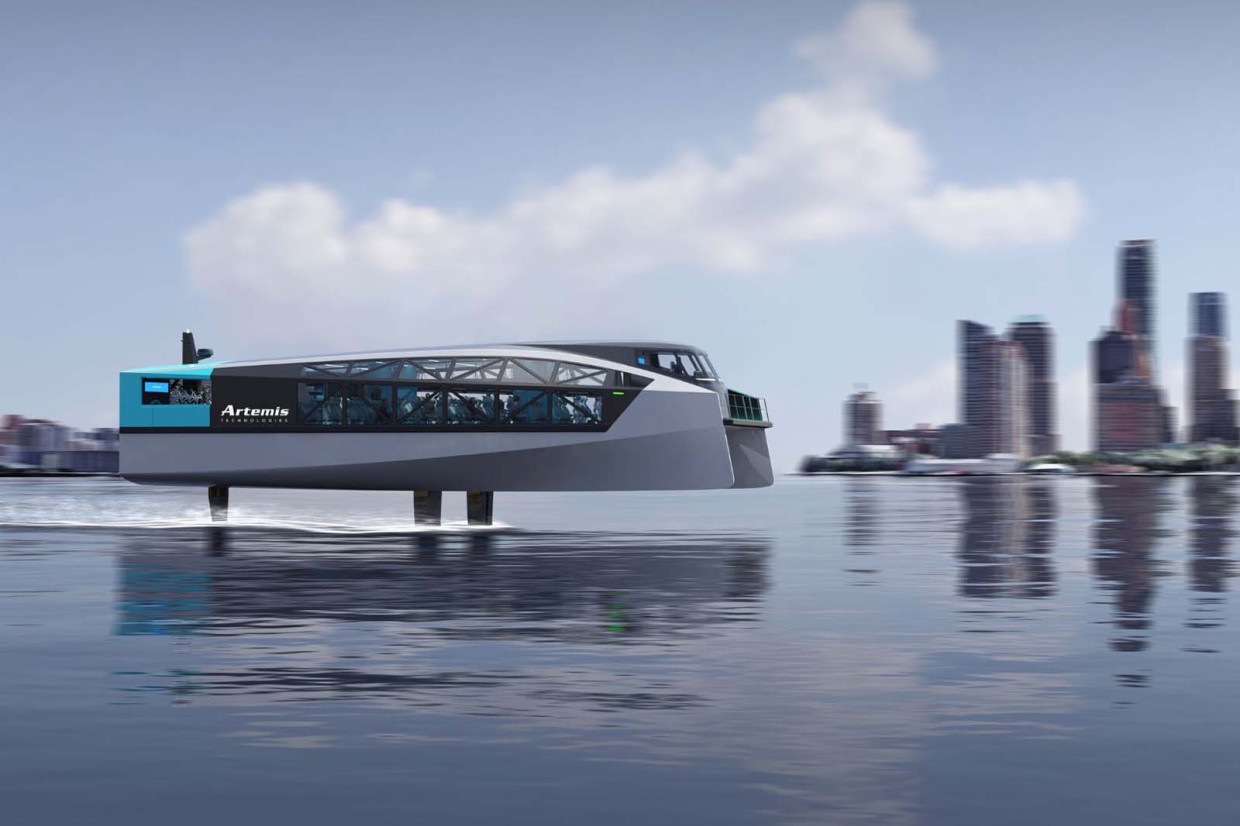 Maritime engineering firm Artemis Technologies has revealed the design of its new electric passenger ferry which will be put into service between Bangor and Belfast in 2024. 
Artemis Technologies is a spin-off of the Artemis Racing Team which competed in the America's Cup sailing boat race. 
The firm's new vessel is being developed in Belfast, Northern Ireland, and has been designed to provide "commercially viable green transport solutions for operators across the world". 
Artemis says its future EF-24 passenger ferry will have a top speed of 38 knots (44mph) and a range of 115 nautical miles when travelling a cruise speed of 25 knots (29mph). 
According to the firm, the vessel should present a fuel saving of up to 85% when compared to conventional high-speed diesel ferries. 
The EF-24 will be powered by the patented Artemis eFoiler electric propulsion system, with the 24m ferry able to fly above the water on foils and carry up to 150 passengers.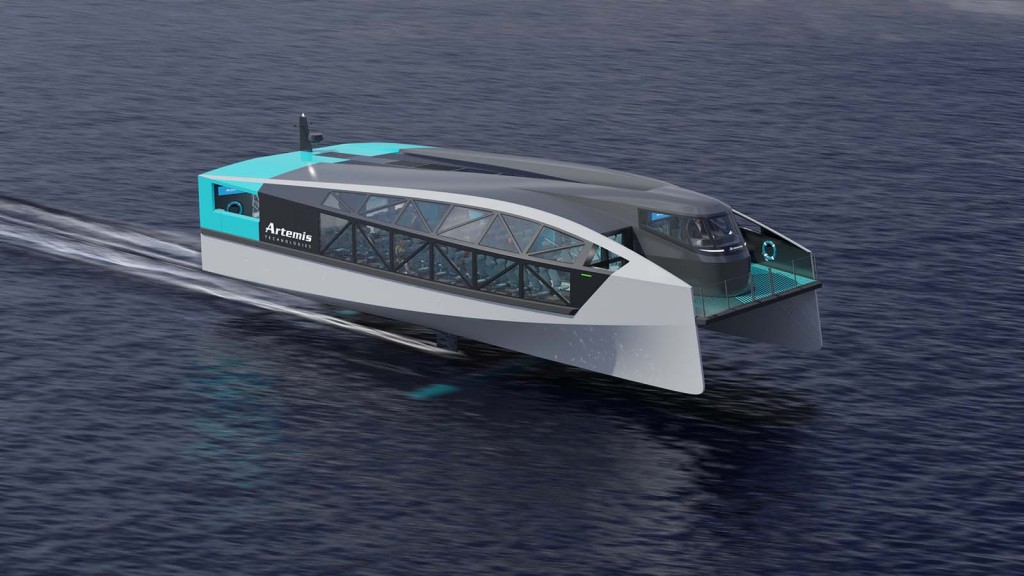 Once complete the new vessel will be put into service with partner, Condor Ferries, who will operate a pilot scheme using the first EF-24 passenger ferry. The service is planned to start in 2024, running between Beflast and Bangor. 
"We have combined our experience from the worlds of high-performance sailing, motorsports, aerospace, and advanced manufacturing to design and develop an electric propulsion system that is quite simply a game changer for the maritime industry," said Dr Iain Percy, Artemis CEO. 
"Our high-speed passenger ferry provides a cost-effective public transport solution that helps address air pollution, congestion, and noise."
The future ferry will be fully accessible, spacious and with a range of facilities on board including bike racks, storage and charging points, according to Artemis. 
Earlier this year Artemis launched the world's largest 100% electric foiling vessel, 'Pioneer of Belfast'. The firm also revealed a whole range of electric boats, including a 12m multi-purpose workboat, 12m crew transfer vessel with a 24m crew transfer vessel also currently under development. 
READ MORE
Subscribe to the Move Electric newsletter
e-CARS
Video: Can the National Grid cope with a surge in electric vehicles?
e-BIKES
What to look for when buying an e-bike: Move Electric's top tips
The rise of Volt Bikes: 'when we launched, people thought we were mad'
e-MOTORBIKES
Maeving RM1 electric motorbike review
Q&A: Zapp founder on why electric mopeds are the future
Government plans 2035 ban on new non-zero emission motorbike sales
e-SCOOTERS
Tier to upgrade e-scooter fleet with a smart 'Parrot'
Q&A: Neuron Mobility's UK boss on e-scooters, safety and helmet selfies
e-WORLD
Polestar to supply battery tech to electric boat firm Candela
Engineering giant ABB working on electric Dover-Calais ferry