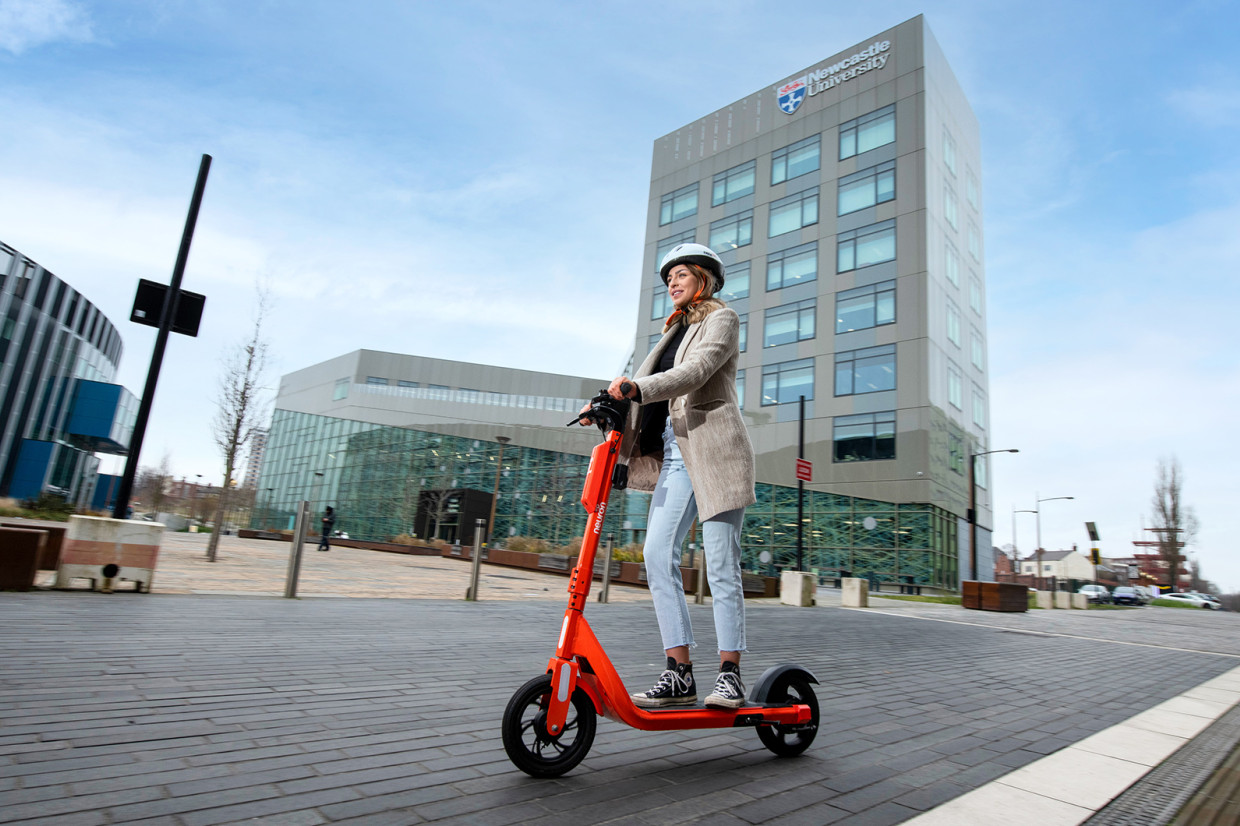 Neuron Mobility was founded in Singapore in 2016, and is currently Australia and New Zealand's leading micromobility and electric scooter operator. 
The firm also has a significant presence in the UK: it has secured the rights to run three of the government-approved rental e-scooter trials, in Newcastle, Sunderland and Slough. so far, its machines have covered more than a million miles in the three cities.
Are e-scooters legal in the UK? Move Electric's definitive guide
As with many e-scooter operators, Neuron attempts to stand out with some unique features, including Helmet Lock, voice guidance 'talking e-scooters' and advanced geofencing technology.
Move Electric recently caught up with Cormac Quinn, Neuron's UK manager, to find out about how the firm has approached the trials – and how it sees the future e-scooter market developing.
How have the UK trials been going for Neuron so far?
"Incredibly successfully. Since we started out first trial in October 2020, we've achieved over one million trips, with riders covering more than one million miles. The point of the trials in the UK was to test out the regulation, to see how you can make e-scooters more safe, efficient and accessible, and they've been a huge success in doing that."
Neuron operates rental schemes in lots of different countries, with lots of different regulations. How challenging is it adapting your operations?
"We specialise in regulated markets: we were founded in Singapore, and we're the largest e-scooter operator in Australia, New Zealand and Canada. To operate in regulated markets you have to be very dynamic and flexible: you have to tweak and adjust the model to whatever demands are requires in each country – and sometimes even city to city.
"In the UK, some places we operate have restricted parking areas, some don't want that. Some want us to run 24/7, some want an 2300hrs curfew. So within a country operations can change dramatically. It's kind of Darwinism: you need to adapt as you go."
What are the key learnings from being in the UK so far?
"For Neuron, safety is at the heart of everything that we do, and that's in how we design how the scooter operations, how we shape the display screen, or the physical features of that. So one of the things we're most proud of is that we've kept that safety records.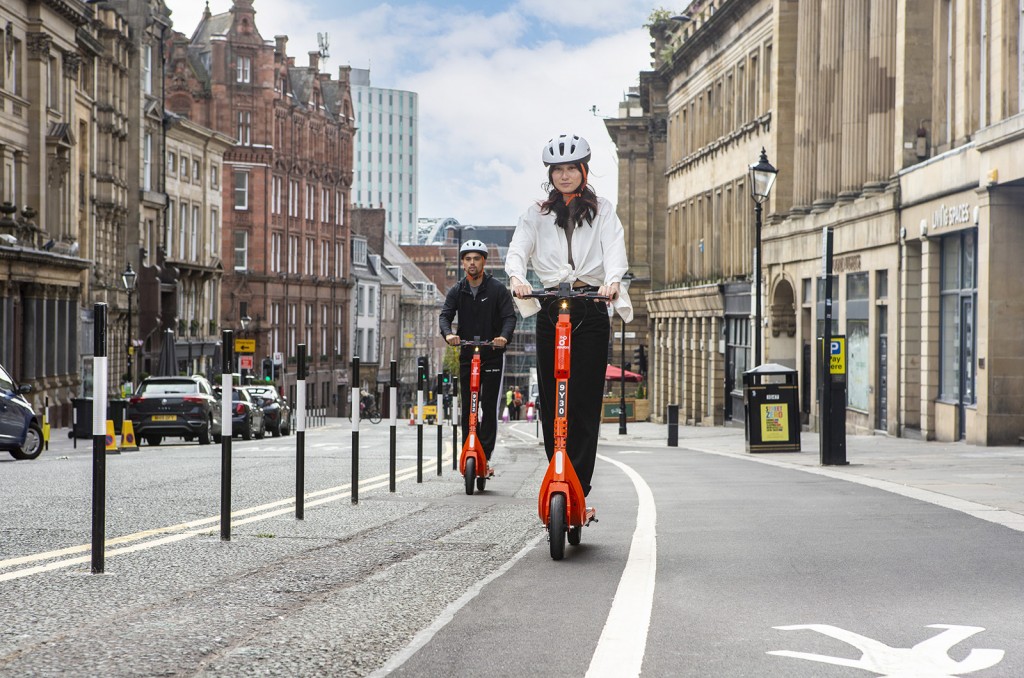 "The infrastructure of cities in the UK are very different. Australia have very new cities, with big roads and pavements. It's the same with Canada. The UK is different: so when we launched we weren't quire sure how we'd work on cobbled streets and narrow lanes. And once we found out how to work, could we still provide a safe operation?"
How important is the focus on safety to helping overcome some of the resistance to e-scooters?
"Some of that is completely reasonable, because it's probably the first new form of transport that's arrived at scale on our roads in around 100 years. This industry is still in its infancy: in 2018, e-scooters didn't exist in any really meaningful scale – and suddenly they're such a presence on our streets. So people are naturally unsure about them and have questions.
"It's the nature of introducing such a revolutionary transport option into our cities. It something does happen, it's like some people's worst expectations have been validated. But if you look at the data, which is key, these are incredible safe machines."
So it's about trying to change perception?
"One of the biggest concerns for the councils we work with is safety, and we have to supply them with data on a weekly basis. They're extended trials because the data shows it's safe. Probably, as an industry we don't share enough of that data.
"It's the nature of an industry that operated in regulated markets that you're probably focused on the user and the user experience, because that leads to trip numbers. But in terms of the wider community, if you're not going to ride an e-scooter you might well be against them. So, as an industry, we need to engage a lot more widely with wider communicates, and communicate with them.
"We work with a lot of safety and disability bodies such as Rospa, and when we do sit down with them they're incredibly receptive and well-informed. So it's about communicating, listening to their concerns and challenges, sharing our data and then changing our operating model to suit them a little bit better."
The Newcastle trial zone has expanded several times, which must be a good vote of confidence from the council…
"It's absolutely the right way to do it: in a trial you start small, and build up confidence and as the demand grows, it's very important to keep on expanding. The risk is once you got the demand, can you get the supply out there. If you want to achieve modal shift and get people out of their cars, for sustainability reasons as much as anything, you need to have alternatives easily available."
How much of a role do city legislators play in making it safer and easier for people to switch from cars to bikes, e-scooters or other forms of personal transport?
"That's a more difficult question, because it's not something that's easily fixed. Going to cities, we need more infrastructure for bike lanes, we need more one-way streets and pedestrian streets. But that's a lot more difficult than putting e-scooters on a street and saying 'go for it'. It's a longer game. 
"But lots of cities in the UK have sustainability goals, and are looking for alternatives to driving and to reduce congestions. And something needs to be changed to achieve that."
So can e-scooters exist alongside other forms of personal transport, such as bikes?
"People might think it's about one of the other, but it's not: we need all forms of transport working together to change how we move within our cities. Scooters are perfect for trips of around 1-1.5 miles, bikes and e-bikes are better for 2-3 miles journeys and you have cars for longer journeys. Everyone has a part to play."
Does the confusion around e-scooter legality in the UK cause a problem at the moment?
"Private e-scooters are obviously still illegal on UK roads, and because they're unregulated, they're far more dangerous. The vast majority of e-scooter accidents in 2021 involved private machines. If you put unregulated transport into an environment when they're not meant to be there are risks.
"As a rental e-scooter operator you're constantly monitoring your users and working with the council to ensure safety. So we can limit speeds and use geo-fencing to introduce no-go zones. That's going to be a challenge for legislators with private e-scooters."
So is there anything you'd like to see from the light vehicle regulations for private e-scooters?
"Technology such as geo-fencing to limit where scooters can go and control their speed in certain ares is really helpful – but I don't know how private e-scooters can have regulations on that. It will be like any other form of transport, when you have to rely on the user being responsibly. So user safety is going to be key."
You introduced the 'helmet selfie' and have a helmet available on all your scooters?
"We're always trying to reduce the risk as much as possible. Nearly all our safety features have come from local council recommendations. The helmet selfie came from Brisbane in 2019, who wanted all e-scooter users to wear a helmet. So they asked us for a solution, and it's become a key feature for us."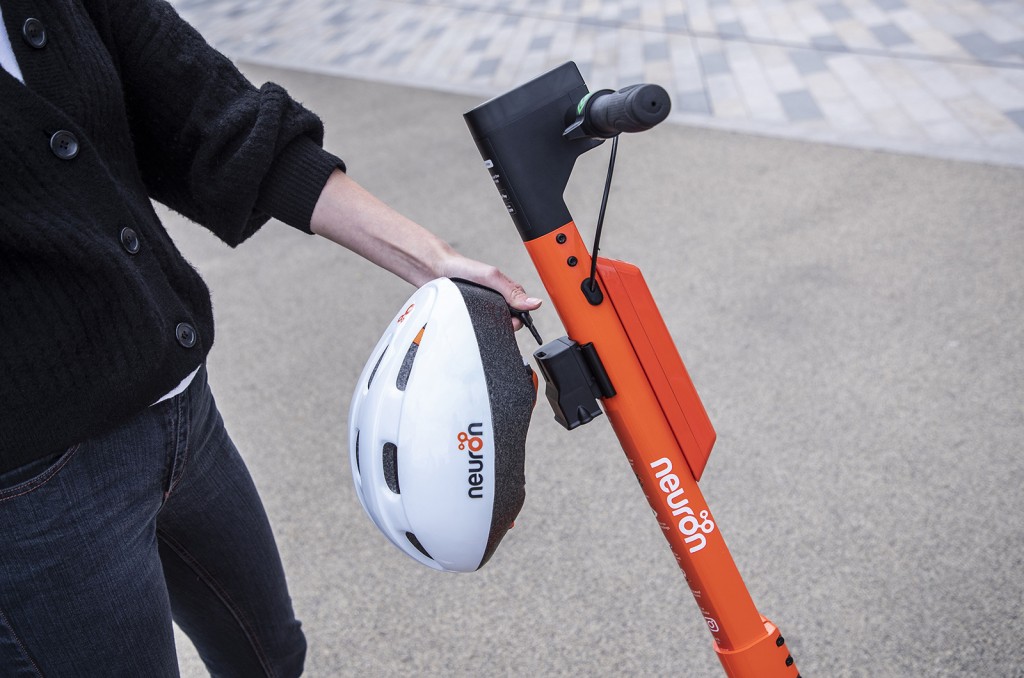 What are your future plans for Neuron in the UK?
"At this stage, no one knows the timeline of the legislation, so in the short term it's to continue to improve our relations with councils and improve our safety, and hopefully look for changes to expand.
"We have an operational model that works effectively, and we're working on features like pavement detection – so it knows when it's being ridden on a pavement and can alert the rider – and improved geofencing. We're working on high accuracy location technology to identify potholes, and to measure how accurately you park in a bay correctly: the industry average is two metres, and we're working on getting it lined up to 10cm.
"So for the immediate future the goal is to just keep on improving. The speed of innovation in this industry in incredible. Three years ago rental e-scooters had something like a two-month lifespan, and now they have five-year lifespans, and all the bells and whistles and geofence technology and safety equipment. So 12 months from now, who knows where we'll be at."
READ MORE
Subscribe to the Move Electric newsletter
e-CARS
UK charging networks: complete guide to every provider
New Cupra UrbanRebel is a bold EV supermini with 273-mile range
e-BIKES
10 fun things to try on an electric bike
Living with a Gocycle G4: how easy is it to adjust to?
e-MOTORBIKES
Seat Mó eScooter 125 UK review
How to do a CBT on an electric motorbike
Energica unveils new Experia electric tourer motorbike
e-SCOOTERS
Are e-scooters legal in the UK?
Private e-scooter rules 'cannot simply copy' rental regulations
Superpedestrian's European boss on why e-scooters are for everyone
e-WORLD
New Candela P-12 Shuttle to arrive as first electric 'flying' ferry
Pipistrel Velis Electro: meet the first certified electric plane