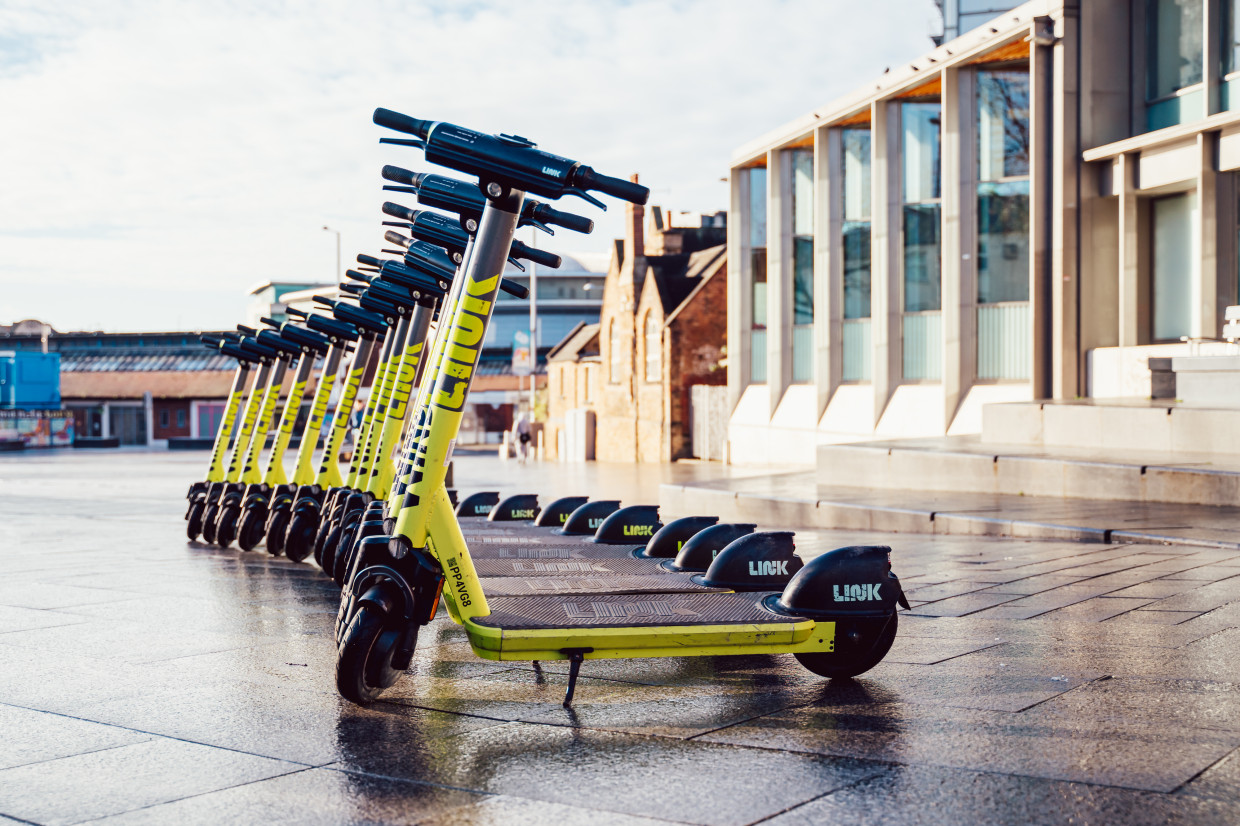 Superpedstrian was spun out of leading US university MIT a decade ago, and initially produced e-bikes. But the firm is now best known for its e-scooter rentals, operating in 57 European cities – including three in the UK.
Electric scooters have a contentious legal status, with privately owned devices being illegal to use on public roads (although plans to legalise them have been announced), while rental machines can be ridden in approved areas. 
Are e-scooters legal? All your questions answered
Hired devices are considered safer, thanks to the regulations they have to meet: many service providers using tracking and geofencing to monitor rider behaviour with e-scooters also being capped at 15.5mph. 
Superpedestrian, which took over Wind Mobility's UK operations, is one rental firm to put a major focus on safety, and recently rolled out its new Link scooter in Nottingham.
Rolling out a new fleet of e-scooters presents multifarious challenges, but for Superpedestrian such difficulties have been swiftly subjugated. This is not only down to the Link scooter itself, but the brands approach to the e-scooter rental market. Move Electric spoke to Superpedestrian's vice president for Europe Haya Verwoord Douidri to learn more about the rental e-scooter provider and its reaction from the public in Nottingham.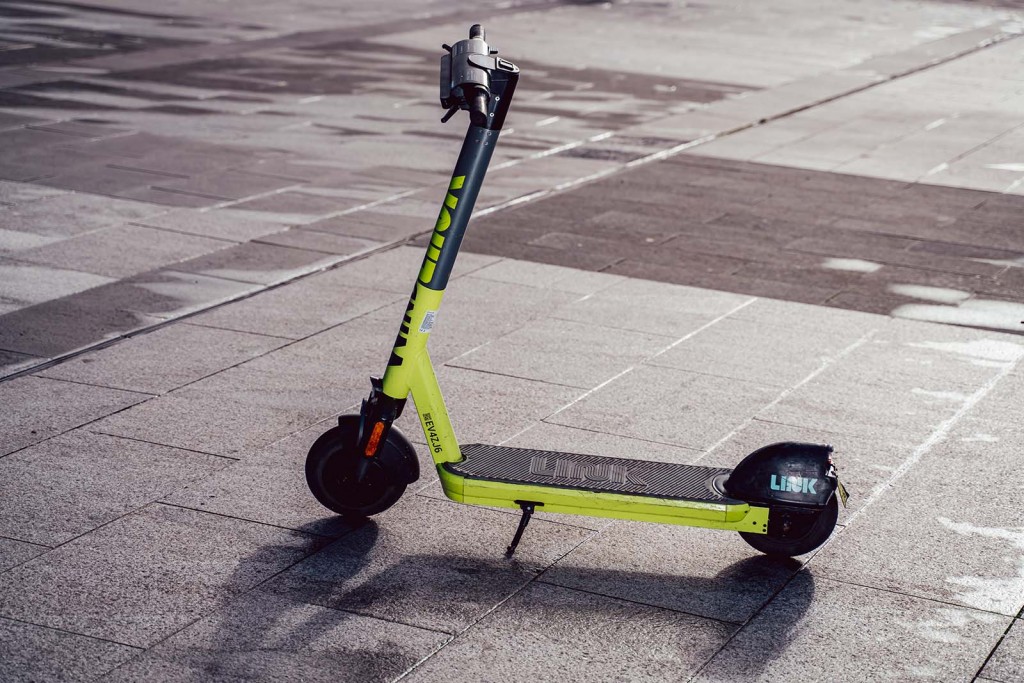 How Nottingham has reacted to the Link e-scooters
Douidri had no hesitation in saying that the Link e-scooter has been a success. Having only arrived in late 2021, the vice president said that riders travelled a combined 100,000 trips in January this year, highlighting the scooter's popularity in Nottingham. 
In fact, the scheme in the East Midlands city has proved more popular than the firm's other trial's across Europe. 
"Whenever you deploy an e-scooter scheme in a new city there are a lot of processes involved at the start, but in regards to people actually using the devices its a lot more popular than other schemes," says Douidri. 
"People really love them and I think Nottingham is a great e-scooter city, most of the rides we have been seeing have been short trips in the city centre, so it's great to see a lot of uptake in our programme.
Superpedestrian Link e-scooter: first ride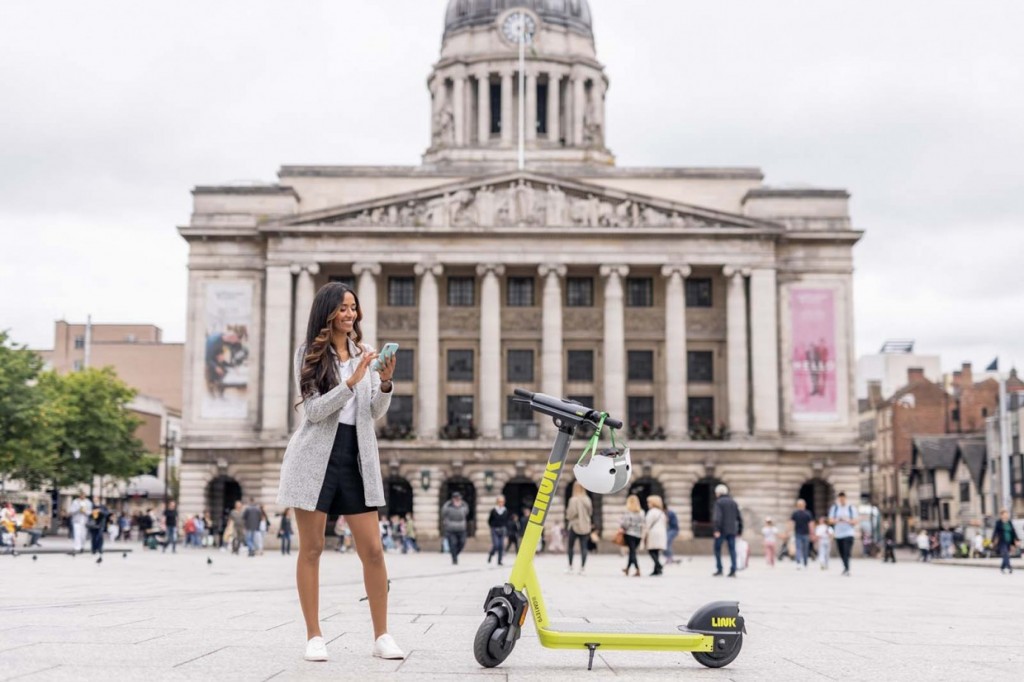 What Superpedestrian has learned so far
Douidri noted that Superpedestrian has only been operating in Nottingham for a comparatively short time, but she highlighted her own experience of using the Link device in the city centre.
"Recently I had a lot of business meetings around Nottingham," she said. "A lot of the journey's were around a 45-minute walk which just wasn't doable and really you would need to go in the car," says Douidri. 
"I used the e-scooters to get to each meeting and realised how easy it was to get around the city and how convenient they were to use. I was very impressed at how well the scooter worked in Nottingham and how the Link is the right form of transport for the city."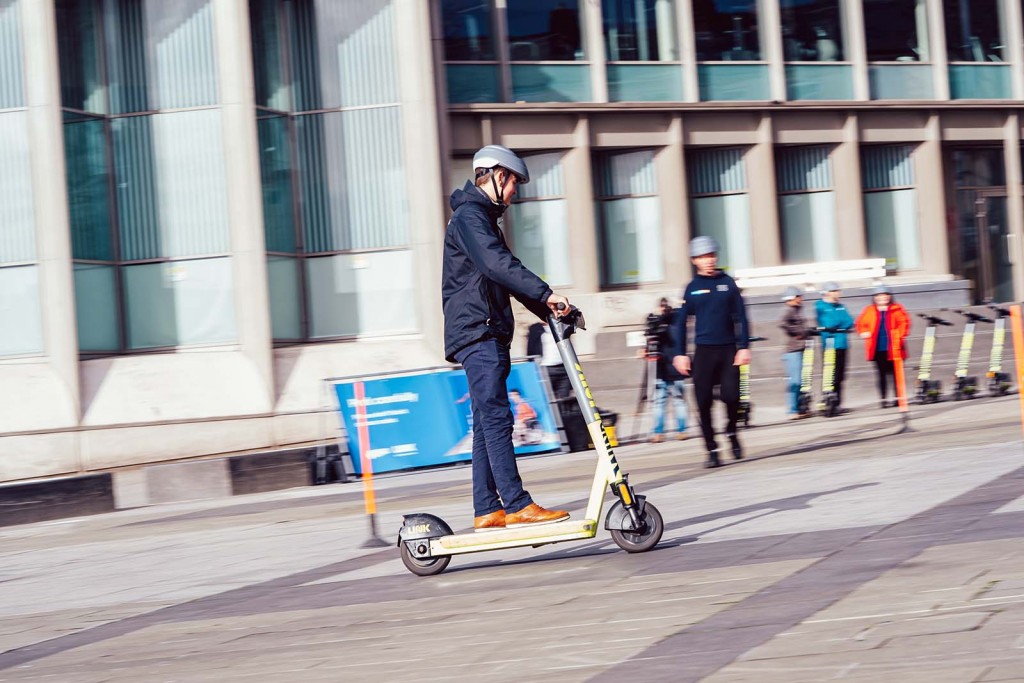 How ScootFit training sessions are helping new riders
Safety is a core part of Superpedestrian's hire scheme: as well as promoting riding with a helmet, it also helps organise training schemes run by Scoot Fit. 
Scoot Fit boss James Rodger works alongside Superpedestrian to offer members of the public useful tips on how to ride the Link e-scooter safely. 
Douidri championed the Scoot Fit sessions, citing that the incentives offered alongside the training sessions have had a positive reaction from prospective riders.
"People really enjoy them and James is really helping people to ride in a safe way by improving things like rider positioning on the scooter," says Douidri. "These sessions and incentives are great because they encourage riders and non-riders to try the scooters and the idea behind them is to really engage with the community."
The different age demographics using the Link e-scooters
Doudiri explained that the e-scooters had attracted a lot of attention from younger generations, with the majority of users being aged 35 and under. 
But she added that older people were riding the Link scooters, in part thanks to the training sessions provided by ScootFit. 
"So far we have seen a good mix of riders but the majority are younger people and there is a percentage of adults above this age group who like to use the e-scooters," says Douidri. 
"We just hired a community manager because we want to target different demographics to encourage more people to try out our e-scooters.
"Our e-scooters are for everyone, so we'll be looking to organise more training sessions, maybe also focused on certain demographics to broaden our users."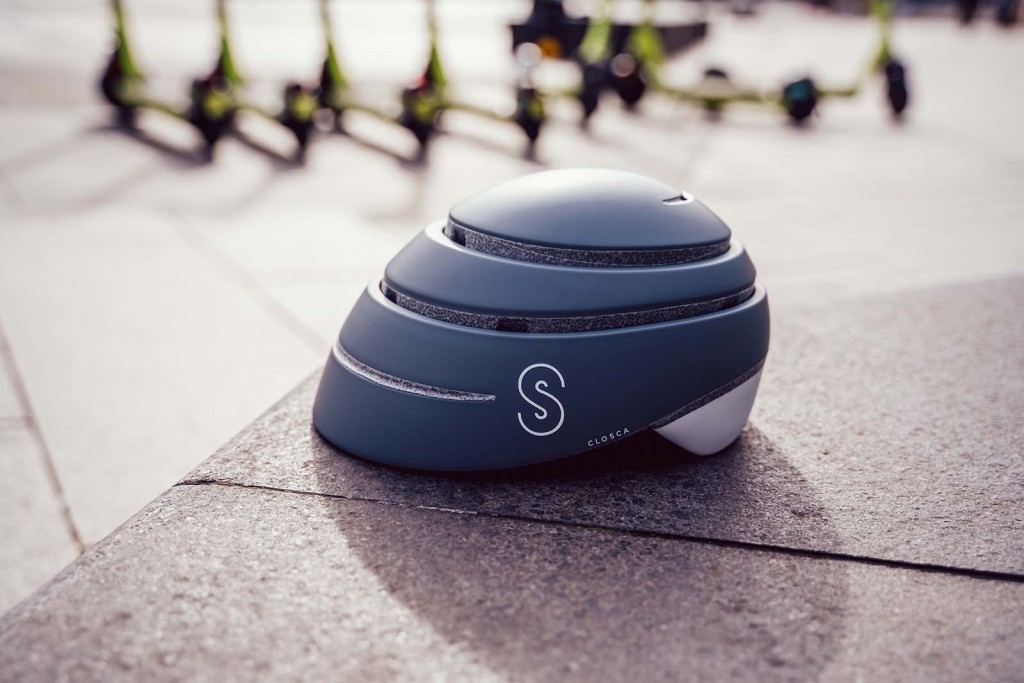 Subscribe to the Move Electric newsletter
The future of rental e-scooters once private devices are legalised
The UK government has revealed plans to legalise privately owned e-scooters for use on public roads. As part of a new Transport Bill, the government will create a new low-speed, zero-emissions vehicle category in order to legalise private e-scooter use. 
Douidri supported the plans, but highlighted a need for a focus on safety. "If privately owned e-scooters were legalised it would have a really positive impact because the more e-scooters on the road the better," she said. 
"It's important to keep investing in rider education because there are a lot of rules and regulations that come with e-scooters. The question is how do you make sure that private e-scooters follow the same rules?
"The same rules should apply to both shared e-scooters and private ones, because if there is a difference, then it may discourage use of rental devices."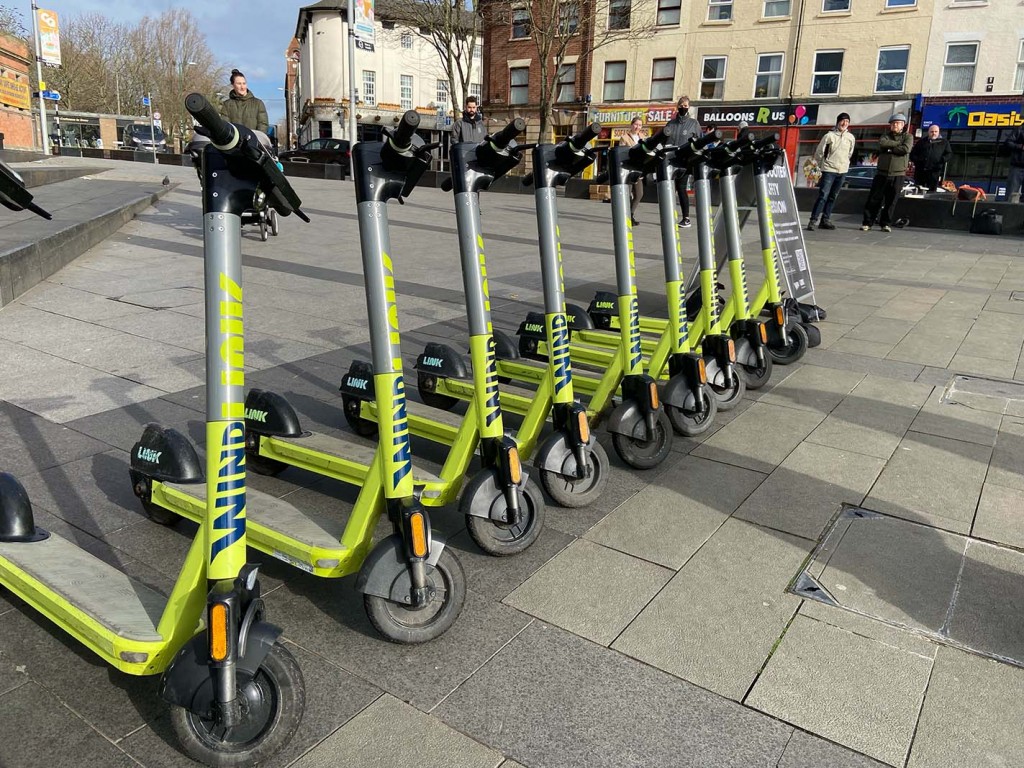 No speedo, no problem
Superpedestrian's Link electric scooter, upon first glance, looks like any other device available for use on public roads. With brands like Voi, Lime, Tier and Dott offering a vast array of choice in the rental e-scooter market, finding a USP is more challenging than ever. 
For Superpedestrian its USP is its lack of speedometer, meaning you don't have a numerical indication of your speed. That might seem a design flaw, but with the machines limited to 15mph Douidri says it was a conscious design with safety in mind.
"We didn't introduce the speedometer because we didn't want people to be looking down, we wanted riders to be focused on the road," says Douidri. "At the moment we have a lot of control over the speed, the Link is limited to 15mph max and you know how fast you're going just by feeling it.
"If you end up going into a slow ride zone then we drop the max speed to 6mph, so the speed is controlled and defined by the law. We just didn't want our riders to be distracted by looking down and seeing what the speed actually is."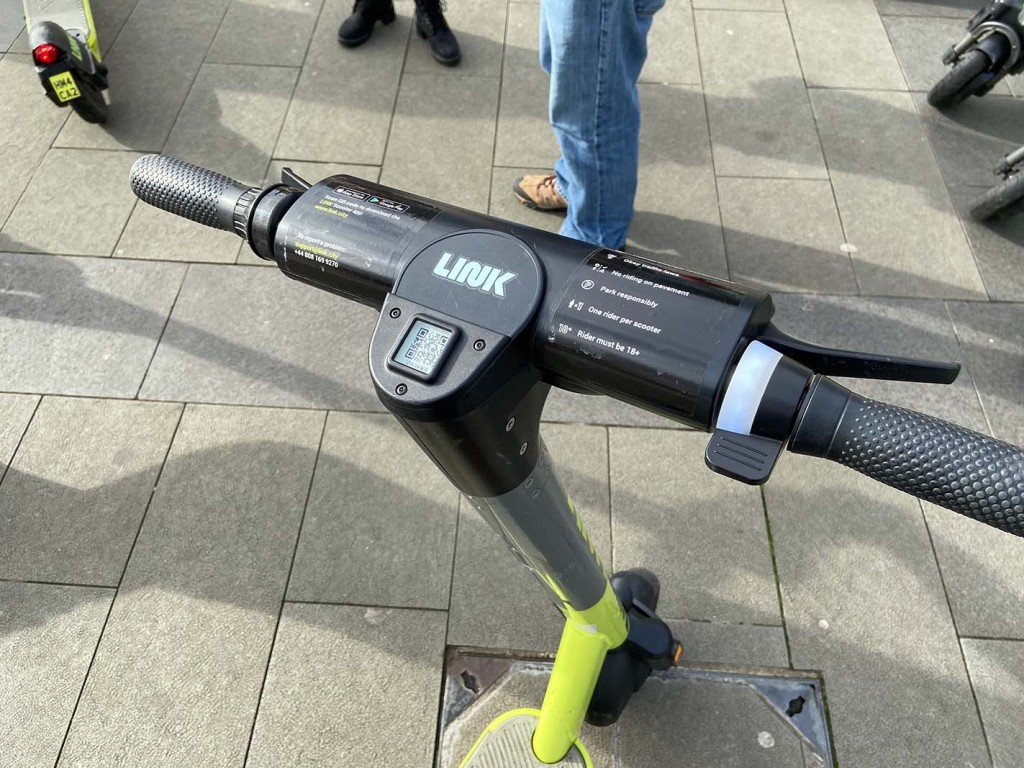 The rollout of Superpedestrian's Pedestrian Defense in the UK
Although not rolled out in the UK yet, the firm's Pedestrian Defense system is set to be implemented across the Link fleet later this year. 
The Pedestrian Defence system uses AI-based software to collect data from multiple sensors built into the scooter. The sensors then send information to the scooter's onboard Vehicle Intelligence system to help the rider take real-time action. 
Superpedestrian claims its system is able to more precisely detect vehicle position and a much wider range of unsafe riding behaviour, and can intervene automatically to slow or stop an e-scooter in real-time. "The system is good because it helps to discourage riding on the pavement and ensures that pedestrians are protected by slowing the scooters down or stopping them," says Douidri. 
"It's a combination of both scooter safety and pedestrian safety. This is because the scooter has systems built in to monitor the device which helps to prevent things such as battery fires. 
"This is important for non-riders because it's a very new type of vehicle and having a system like this in place makes people less reluctant to try them out and accept them more like a car or bike." 
READ MORE
Subscribe to the Move Electric newsletter
e-CARS
New electric cars for 2022 and beyond: what's coming when
New BMW i7 unveiled as luxury electric saloon
e-BIKES
Best e-bikes for every category 2022
Moustache Samedi 28.7 e-bike review
e-MOTORBIKES
Yamaha Neo's electric scooter review
Cake launches new global electric motorbike race series 
e-SCOOTERS
Government set to announce plans to legalise private e-scooter use
New study finds e-scooters are five times safer than bikes
e-WORLD
World's first airport for flying taxis opens in UK