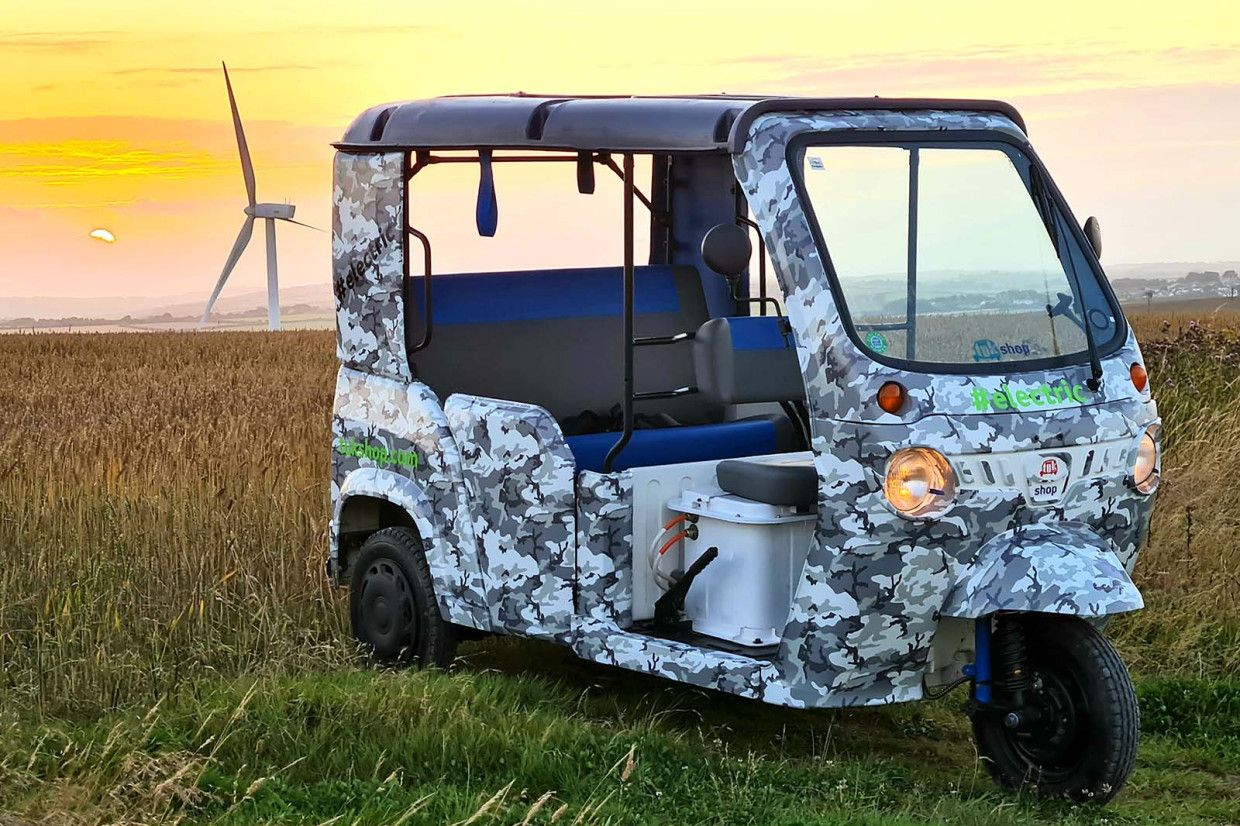 Mahindra, the Indian car maker that sold Jeep Wrangler-like 4x4s in the UK in the 1990s, has returned to the UK with the recent appointment of a dealer selling its range of Treo electric auto rickshaws, or tuk-tuks. 
The Tuk Shop, based in Eastleigh, Hampshire, is offering a choice of three versions: a traditional passenger-carrying model, a pick-up and an enclosed cargo van. All are based on a lightweight tricycle chassis with a tubular steel body frame clothed in tough plastic panels. A choice of solid or fabric roof is available.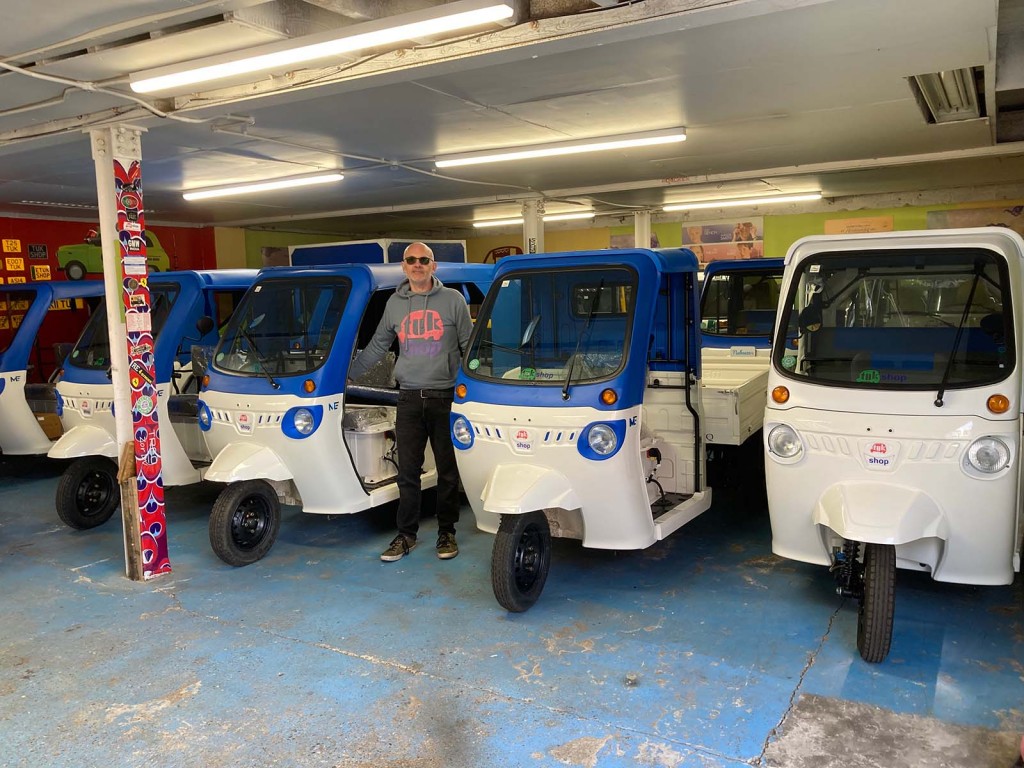 Power is provided by a rear-mounted 8kW electric motor. A 7.3kWh lithum-ion battery is positioned beneath the centrally located driver's seat and the vehicle is steered by means of handlebars. Kerbweights range from 377kg to 495kg and the maximum speed is 34mph. Fully charged, the Treo can travel around 65 miles and takes four hours to recharge from a three-pin socket. 
Carver Electric to offer electric three-wheeler tests at Selfridges
On-the-road prices including a charger and single vehicle approval (SVA) certification start at £10,995 plus VAT. Since sales began in January, the Tuk Shop has sold 12 Treos but as awareness grows, expects to sell around six per month. 
Move Electric was given an exclusive first taste of the new Mahindra Treo electric tuk-tuk on a short drive through Eastleigh town centre. The term tuk-tuk is believed to derive from the characteristic sound of traditional versions' small petrol engines but in the case of the Mahindra Treo it's a misnomer because apart from a muted whirr at speed, the vehicle is silent.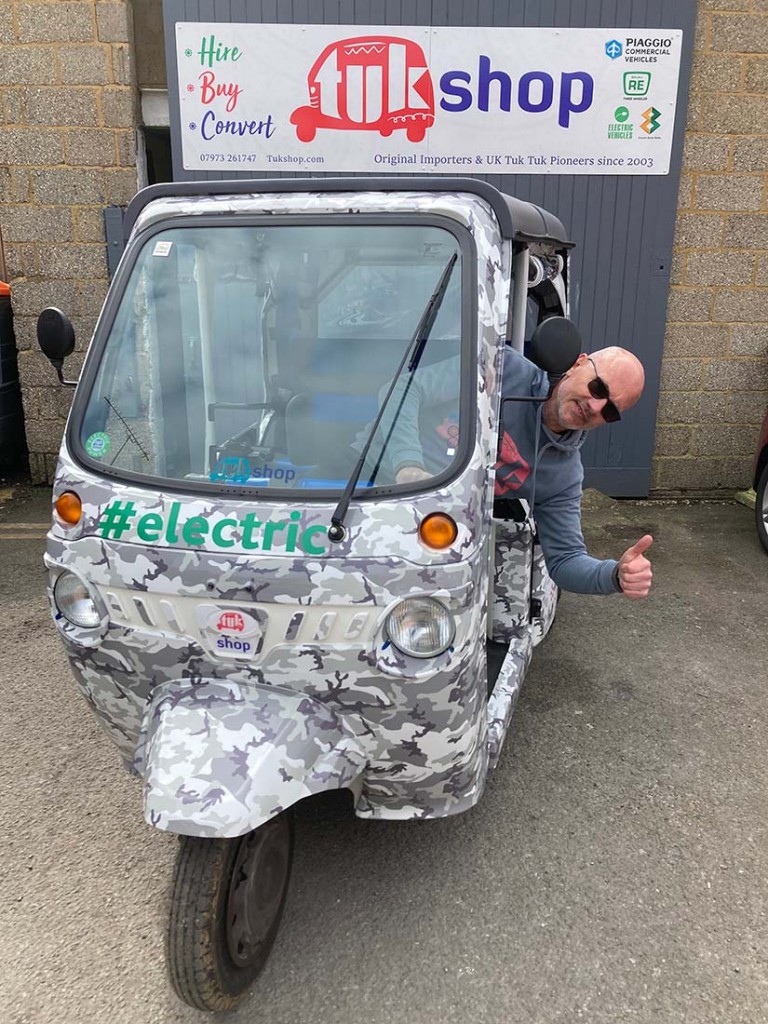 Like a motorcycle, acceleration is by means of a twistgrip on the right-hand side of the handlebars. A boost switch provides a little extra urge but otherwise, the Treo pulls away smartly but controllably and can join and keep pace with urban traffic without fuss.
Subscribe to the Move Electric newsletter
Drive selection – neutral, forward and reverse – is via a three-position switch on the small dashboard. There's a footbrake but around Eastleigh's narrow streets we found the Treo's regen braking was sufficient. There's a switch for the indicators while the handbrake is located down by the driver's right side. The small instrument display comprises a speedometer, trip computer, range readout (abbreviated to DTE for 'distance to end') and a battery charge graphic.
In keeping with a traditional tuk-tuk, there are few creature comforts. There are no front doors, for example, but there is a windscreen. The centrally positioned controls mean it's possible to place the vehicle accurately but also means you must grip the bars firmly to avoid the vehicle being knocked off course by potholes and cracks in the road.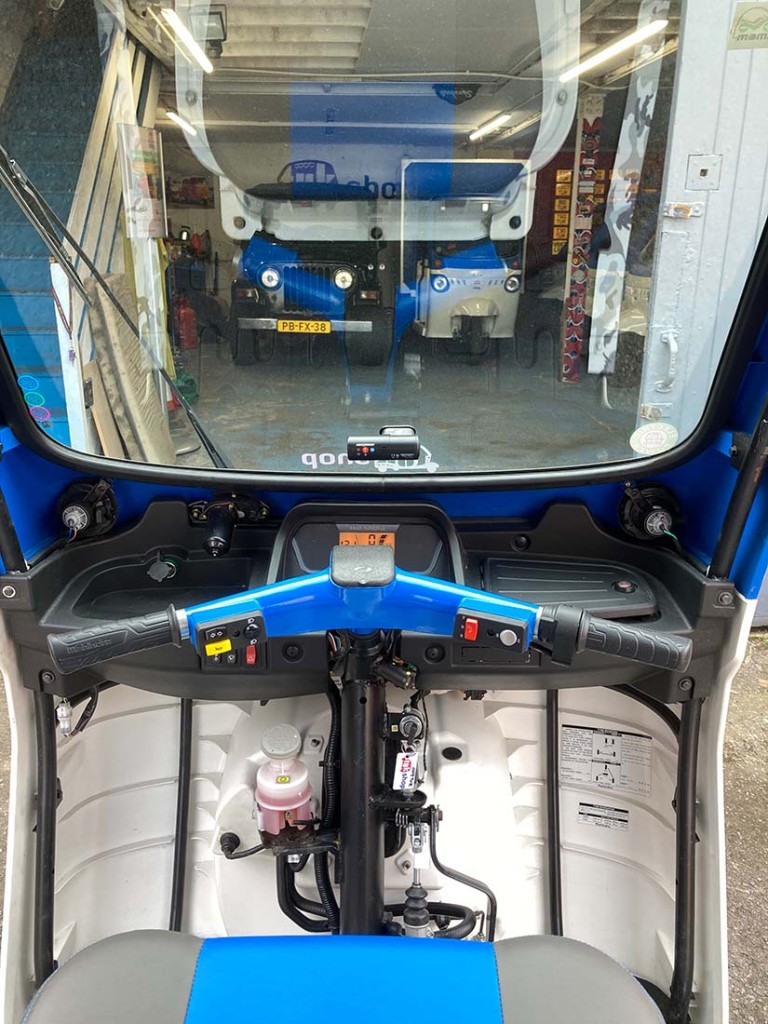 Otherwise, thanks to its wide rear track and a reasonably long wheelbase, the Treo feels surprisingly stable. The ride is firm but Mahindra's experience in car manufacture is evident in the absence of any serious rattles and vibrations. The Treo has a fresh and coherent look, while panel fit and finish is good. 
Move Electric Awards 2022: full awards list revealed
Steve Webb, founder and owner of the Tuk Shop, has been importing tuk-tuks and selling them in the UK since 2004, many of them to small businesses including coffee shops, pizza makers, taxi and promotional companies and even, at one point, to a travelling tailor based out of Harrods.
In 2013 he explored the possibility of selling an electric quadricycle but managed only to sell a handful of models. However, the experience led him to develop an electric tuk-tuk and he eventually supplied two stretched examples to a hotel wishing to transport guests to its spa. They're still running.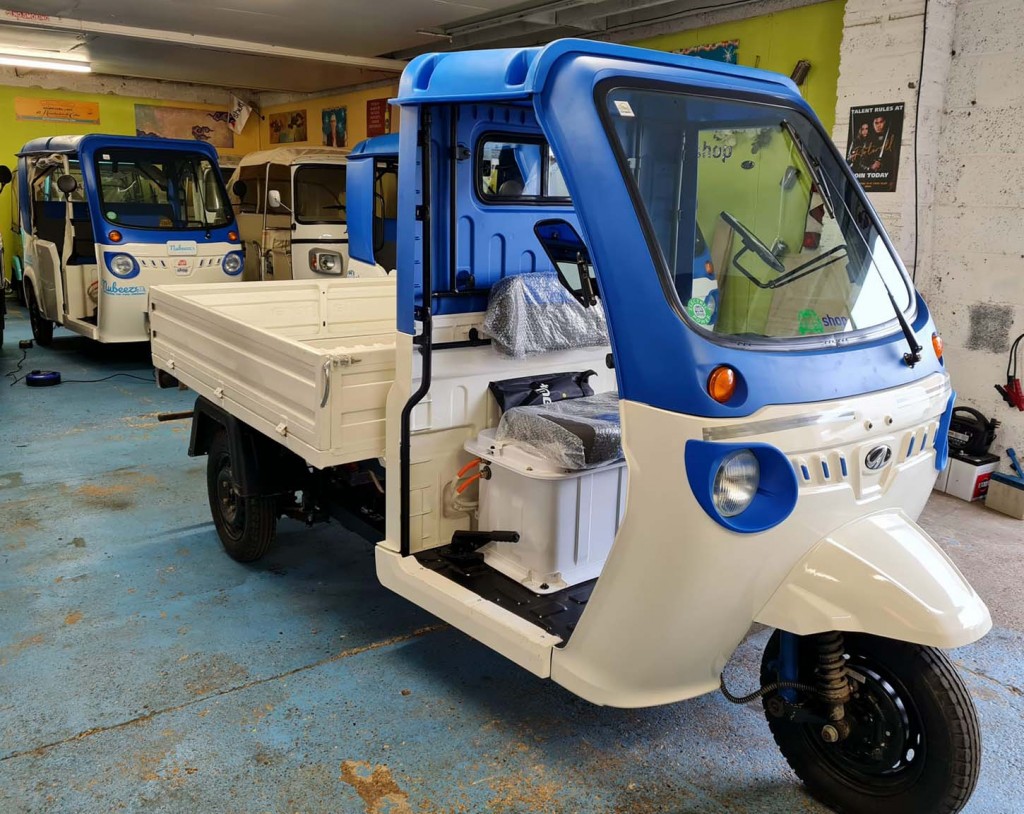 He describes Mahindra's electric tuk-tuk, which the company launched in 2018, as a 'real turning point' in his electric ambitions. "It isn't a legacy vehicle; an existing tuk-tuk converted to electric. Instead, it is an all-new, ground-up EV designed and built without compromise. It has a future as anything from a genuinely eco-friendly small business or recreational vehicle to a credible, last-mile zero-emissions delivery vehicle which, as tuk-tuks do, never fails to raise a smile."
Today, 12 months since he acquired his first Mahindra Treo for testing and certification purposes, he has clinched a deal to supply examples to an app-based ride-hailing service in Newquay while as part of its 'safer streets' strategy, a police force in South Wales has ordered some as mobile refuges for vulnerable women. Meanwhile, as part of his conversion business, Webb is expecting to be busy supplying others to companies dispensing everything from pizzas to Prosecco. 
JOHN EVANS
Mahindra Treo electric tuk-tuk specification 
Price: from £10,995 plus VAT on-the-road including charger 
Motor: 8kW electric motor
Battery: 7.3kWh lithium-ion
Real-world range: 65 miles
Max speed: 34mph
Charging time: 4 hours
Chassis: tricycle
Body: tubular steel, optional hard roof
Body styles: choice of passenger vehicle, cargo van or pick-up
Max kerbweight: 495kg
READ MORE
Subscribe to the Move Electric newsletter
e-CARS
New Volkswagen ID Buzz: everything you need to know
How efficient are electric cars?
e-BIKES
Ducati expands e-bike range with first racing machine
e-MOTORBIKES
New Yamaha Neo is Europe-bound '50cc equivalent' electric moped
Electric Motion Epure Race e-motorbike review
e-SCOOTERS
Eskuta KS-450 e-scooter review
Taito unveils innovative new three-wheeled electric scooter
e-WORLD
Electric surfboard firm Awake aims to make waves with first e-foil
Volta Zero electric truck can 'dramatically improve' inner-city road safety