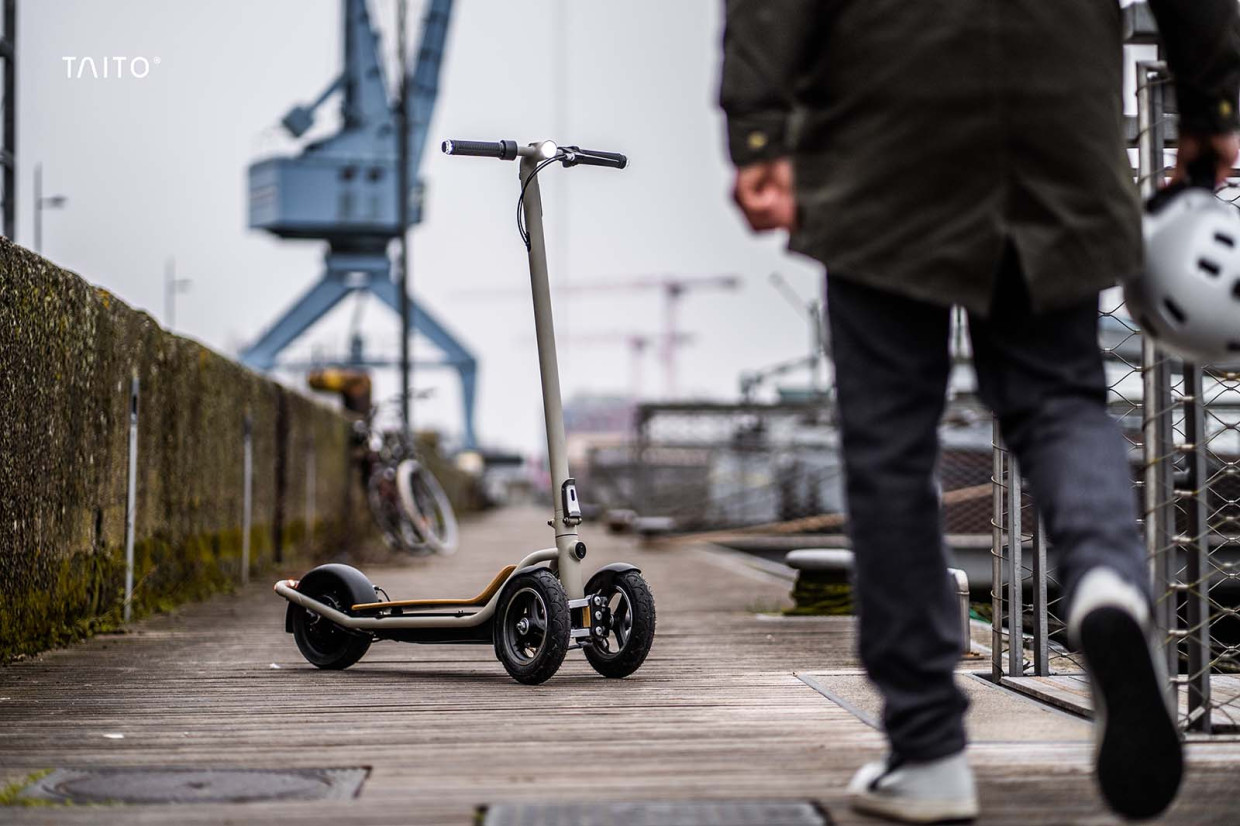 Just when you thought you'd seen everything in terms of e-scooter design, here comes a new one with three wheels. Say hello to the Taito e-scooter.
The Belgian start-up firm created the first prototype of its three-wheeled e-scooter – which features the extra wheel on the front axle – last summer and started public testing at the end of 2021.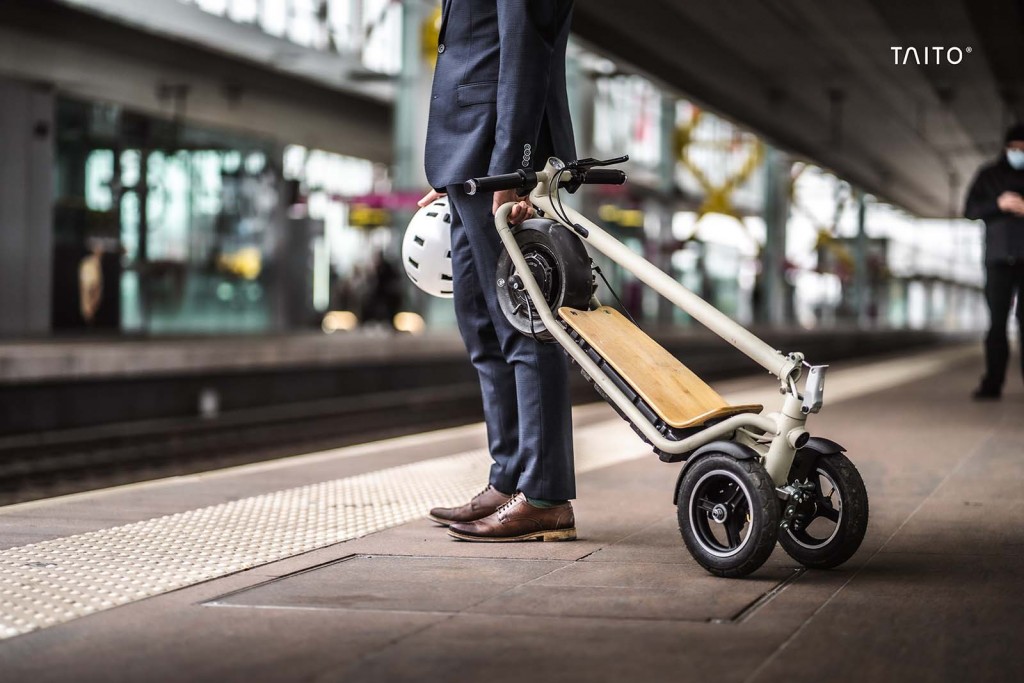 So why three wheels? Taito says it opted for the design to create a safer and more stable electric scooter for riding around town.
Taito says that its new electric scooter will be comfortable to ride thanks to a unique suspension system designed to soak up rougher bumps. The scooter also has a floating wide footboard made from bamboo to aid comfort over the rough stuff.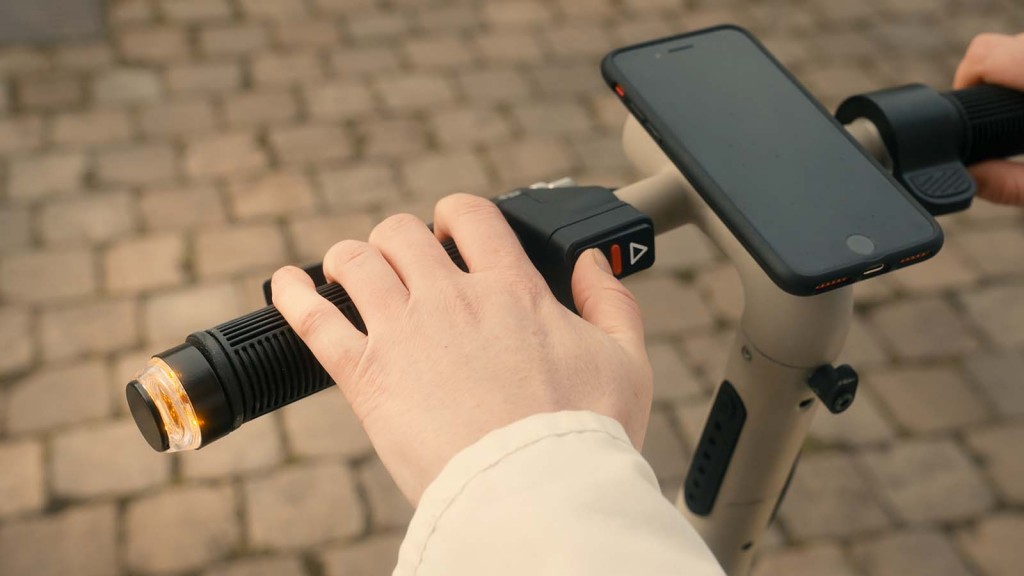 In addition to the suspension and three-wheel layout, Taito has added LED lights and integrated indicators, with a lightbar on the back of the e-scooter to make riders more visible to other road users and pedestrians. 
Taito says that its new electric scooter will have a range of up to 19 miles (30km), with a power output of 500W from its rear-mounted electric motor. Speed will be limited to 15.5mph (25km/h) and weight is around 16kg, with riders able to fold the handlebars down in order to carry the machine.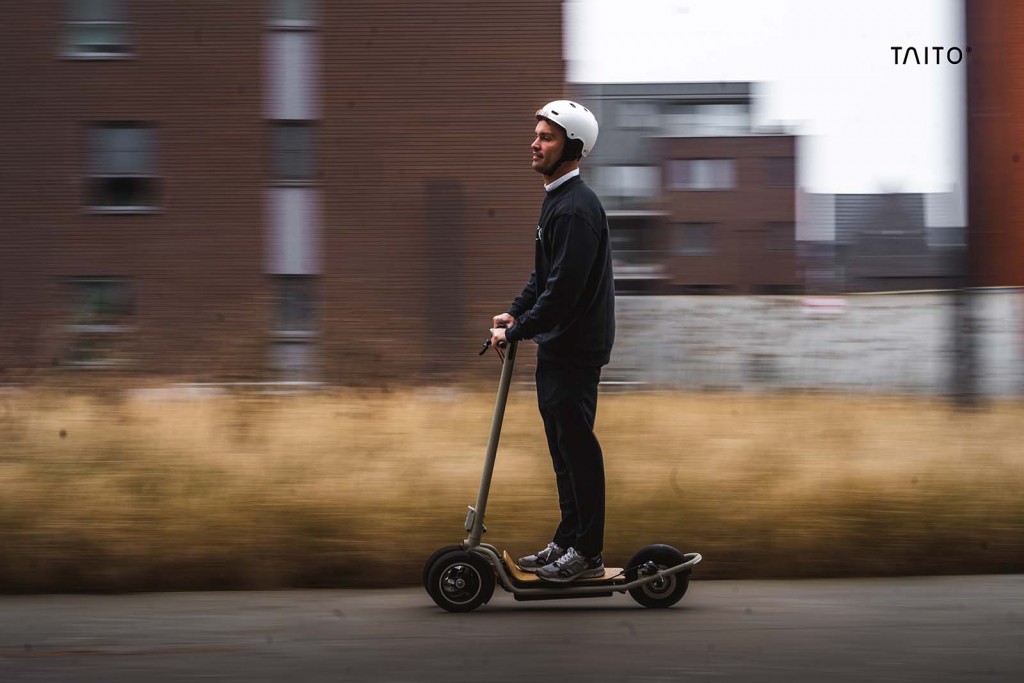 The e-scooter also comes with an app which can be mounted in the middle of the handlebars which will display the speed and range of the scooter. The app also allows riders to lock their Taito e-scooter as well as track it via GPS.
After public test are complete Taito is aiming to put its three-wheel scooter into production with customer deliveries expected in August 2022. 
As a reminder, while sales of private e-scooters are allowed in the UK, it is currently illegal to use them on public roads. Only e-scooters that are part of government-approved rental trial schemes can be used on public roads at the moment.
READ MORE
e-CARS
The 10 electric cars with the longest range
e-BIKES
Desiknio Pinion C1.9 Classic e-bike review
Ride for a worthy cause: Big Issue eBikes launches in Bristol
e-MOTORBIKES
Triumph reveals first electric TE-1 motorbike
BMW CE 04 electric scooter review
e-SCOOTERS
Superpedestrian Link e-scooter: first ride
The new battery tech designed to make e-scooters more sustainable
e-WORLD
New Candela C-8 electric hydrofoil has first 'flight'
Awake Ravik S 22 aims to take electric surfboards to the extreme