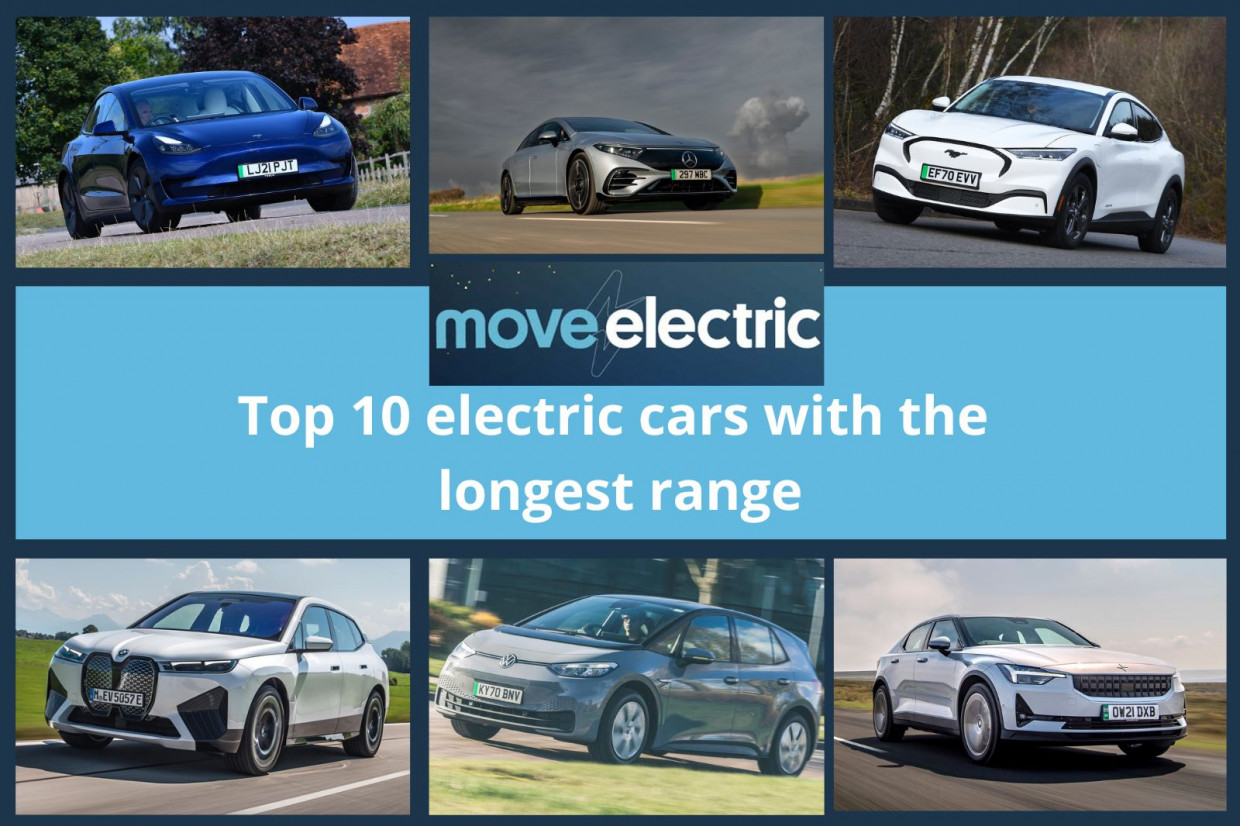 Whether range anxiety is real or not, the distance an electric car can travel on a full battery remains one of the key factors to consider when buying an electric car.
The good news is that the range of electric cars has increased dramatically in recent years, making them practical transport for all types of journey – especially if you can charge at home. But which EVs will go furthest on a charge?
To find out, we've delved through the spec sheets to unearth the 10 electric cars on sale in the UK with the longest range. We've used the official Worldwide Harmonised Light Vehicles Test Procedure (WLTP) figures, a rigorous emissions and efficiency test. While far more reliable than previous tests, the WLTP figures still tend to be a bit higher than the mileage you'll achieve in the real world, but they do provide a good, consistent guide.
So what are the ten cars with the longest range? Let's find out.
1. Mercedes EQS 450+ AMG Line - 453 miles
The Mercedes-Benz EQS is the German brand's luxury electric car and, in 450+ AMG Line trim, delivers a whopping 453 miles of range between charges. Packed full of tech and offering excellent comfort throughout the EQS is a commendable EV that is also excellent to drive. 
Its 107.8kWh battery is capable of charging at 200kW, so if you can get your hands on a charger able to to achieve such speeds you can recharge the EQS up to 80% in just over half an hour. When charging at home using a 7kWh wallbox device expect an inflated charging time of over 15 hours. The EQS does come at a premium though: prices start from £102,160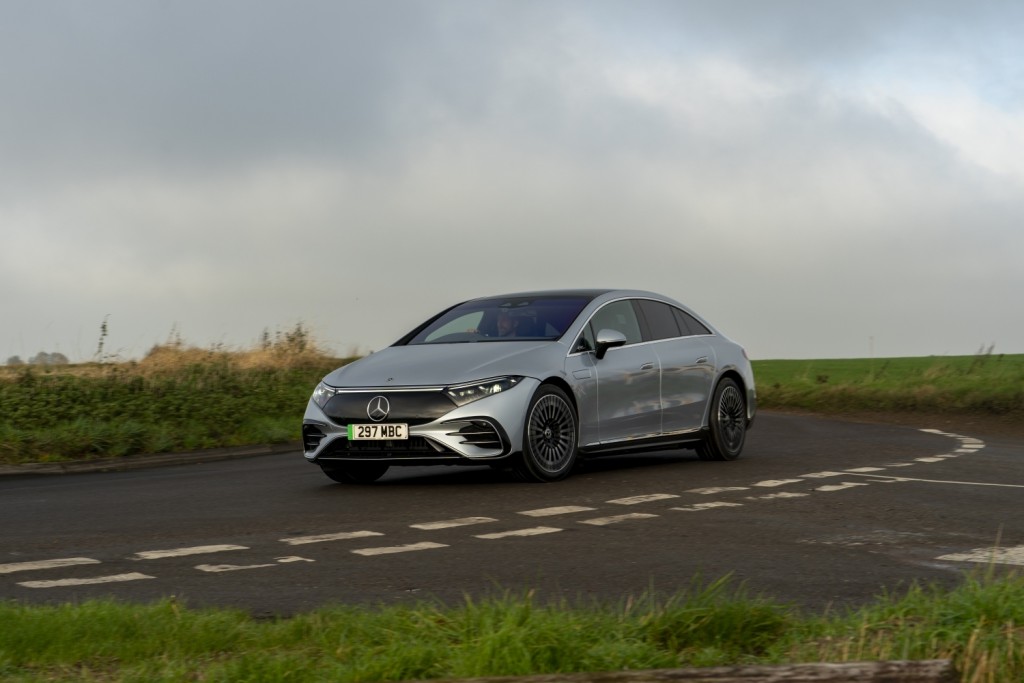 2. Tesla Model S Dual Motor All Wheel Drive - 405 miles
The Tesla Model S certainly isn't the newest of the firm's line-up, but with a range of 405 miles it's still the US firm's best long-distance cruiser. With a modern, minimalist interior and super technology onboard the Model S is a mighty EV that offers much more than just an excellent range.
The Model S has a 100kWh battery and can be charged up to speed of 150-250kWh using Tesla's unrivalled Supercharger network, and you can hit 80% capacity in a little over 40 minutes. Using a 7kWh home wallbox charger, the Model S takes 14 hours to recharge. As a luxury EV the Model S isn't cheap with prices starting from £95,000. 
It's also worth noting that the Model S is currently being updated, with new versions – including the much-anticipated Plaid model – on the way. That could stretch its range still further.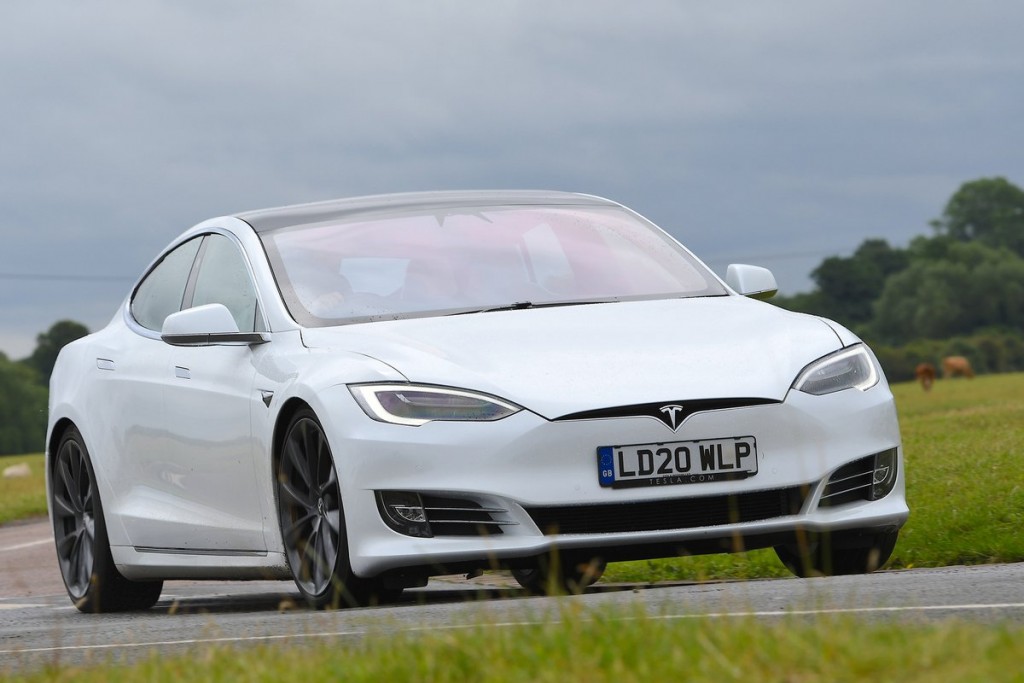 3. BMW iX xDrive 50 - 380 miles 
BMW's boldly styled iX is the German brand's latest EV and delivers an admirable 380 miles of range between charges. Step inside the iX and you are greeted with classy-looking recycled plastics, sustainably sourced wood, swish upholstered seats and more tech onboard than your local branch of Currys. 
There are more positives too when it comes to charging the iX. Using a DC CCS rapid charger you can replenish the 105.2kWh in around half an hour. If you're looking to charge the iX overnight then be warned as it would take 16 hours to recharge the EV using a domestic 7kWh charger. 
The range king of the iX line-up is the xDrive 50, which is available in either sport or M Sport trim. Prices for the sport version start from £93,905 and if you want the M Sport model that will cost you an extra £3000. It's not cheap, but it's an excellent car for your money. Although while the long range will impress everyone, the kidney grille may prove more divisive...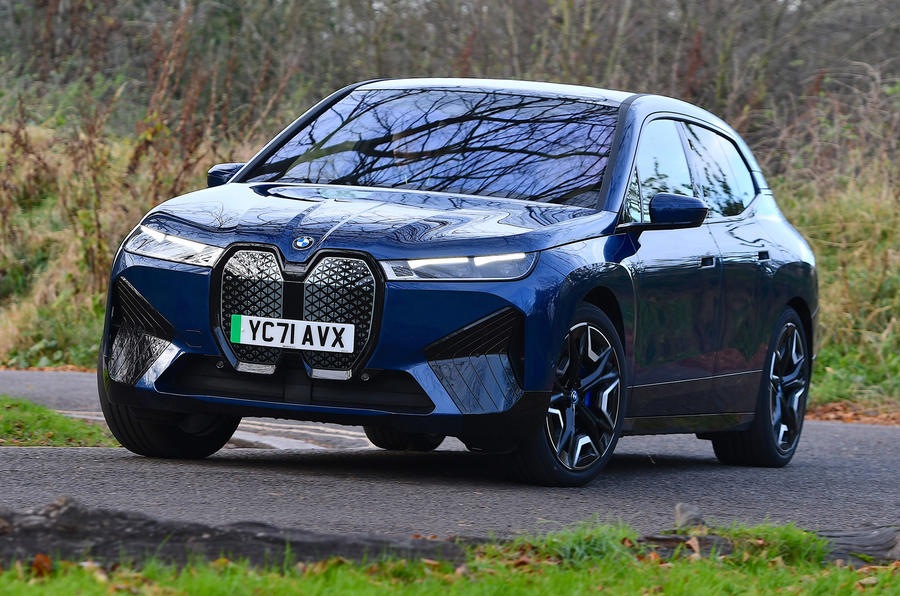 4. Ford Mustang Mach E - 379 miles
No this isn't a V8 muscle car: Ford has used the fabled nameplate for its first electric SUV. While it might not be a Mustang as you know it, it's definitely practical: the Mach E offers an excellent 379 miles of range. It can also be charged up to a speed of 150kW, meaning you can replenish the battery of the Ford from 10-80% in around 40 minutes. Home charging takes 14 hours if using a domestic 7kWh wallbox unit. 
Although somewhat compromised by its ride and handling the Mach E offers great standard features and should be commended for its range and practicality.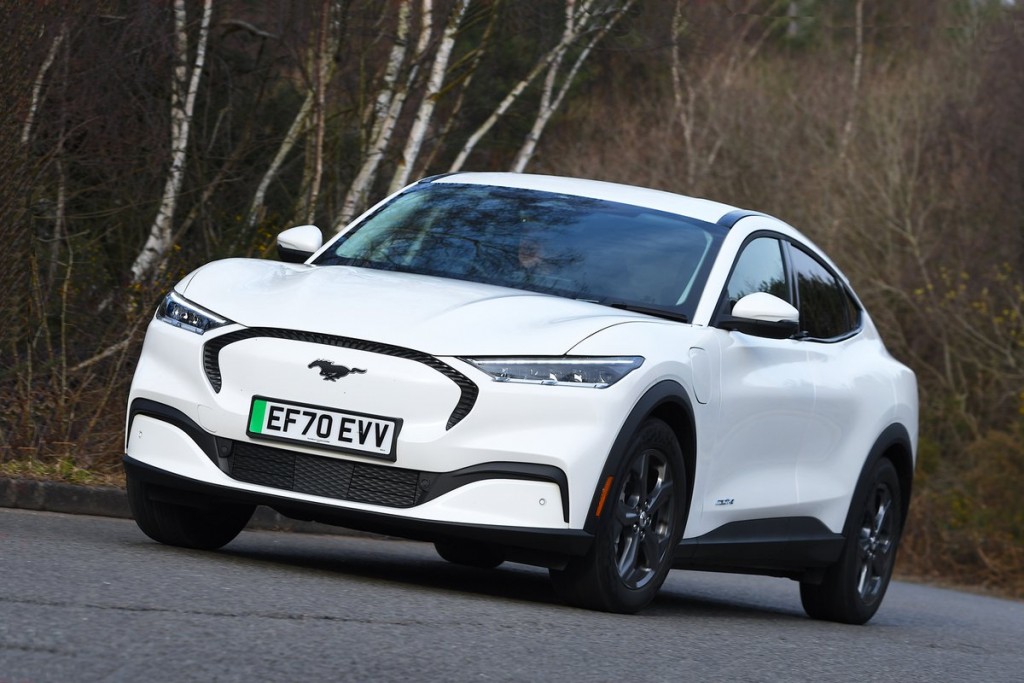 5. BMW i4 eDrive 40 - 365 miles 
The second BMW in our trop ten, the i4 saloon can achieve up to 365 miles between charges. It's also great to drive, has a classy interior that's packed full of cutting edge technology, and has enough room inside for most.
The range is thanks to the i4's 81kWh battery which is capable of charging at 210kW using a rapid charging device, so expect a charge time of around half an hour. Using a home charger, it will take 13 hours to recharge the i4's battery. 
Prices for the i4 eDrive 40 start from £51,905.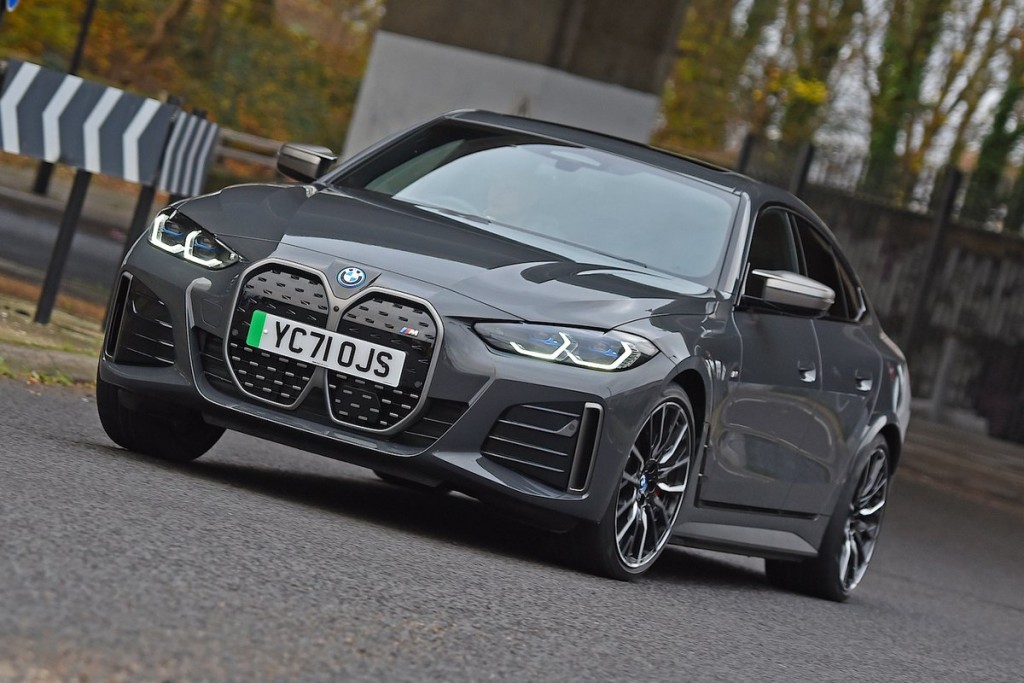 6. Tesla Model 3 Long Range -  374 miles 
The UK's best-selling electric car is desirable for a number of reasons, and its 374-mile range is certainly one of them. Packed full of technology and offering great practicality the Model 3 is an excellent EV that does everything an electric car should. It's also great to drive too.
On the charging front, the Model 3 has access to Tesla's excellent Supercharger network. Using a 120kW charging point you can charge the Model 3 from 10%-80% in just over 30 minutes. As for home charging with a 7kW unit, this is likely to take around 11 hours.
Prices for the Model 3 Long Range start at £57,490. There is a cheaper Rear-Wheel Drive version available with a smaller battery for £48,490, although it 'only' has a range of 305 miles.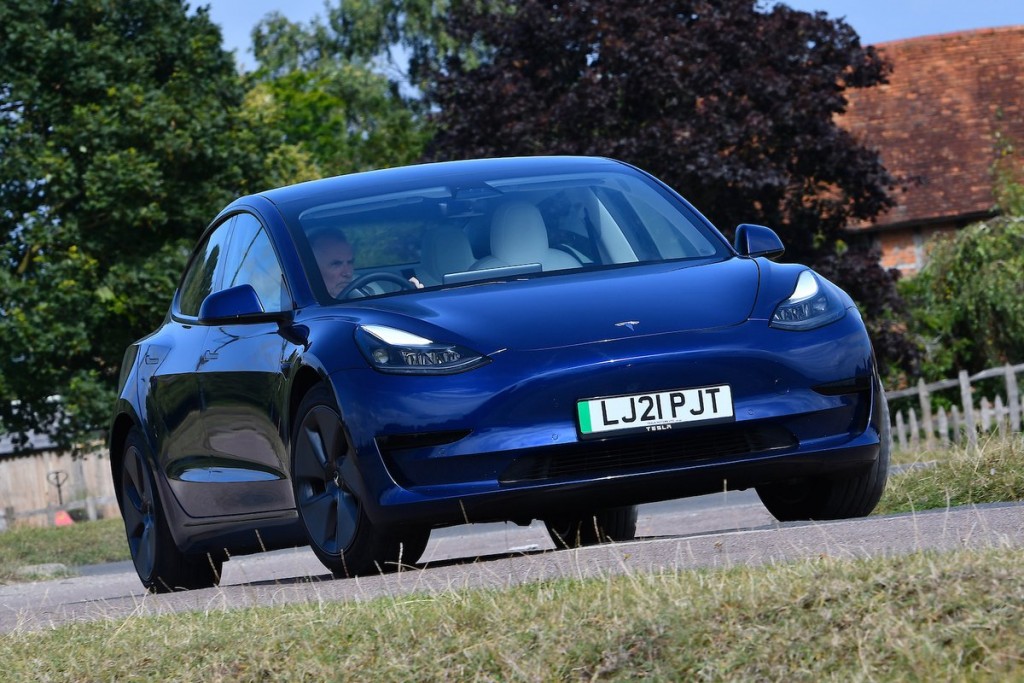 7. Tesla Model X Dual Motor All-Wheel Drive - 348 miles
The Tesla Model X has a slightly smaller range than the newer Model 3, although as a family SUV it is a long bigger - and comes with wild gullwing doors too. The spacious SUV is packed full of tech that will bring a smile to your face, and even though this is a big electric car, its performance is unrivalled.
Using the brand's Supercharger network you can charge the battery to 80% in as little as 30 minutes, while a full charge using a 7kW home charger would take around 14 hours. 
Tesla has currently halted production of the Model X while it works on an updated version, but you can still place a deposit for a new car on the brand's website. For maximum range you want the Dual Motor All-Wheel Drive version.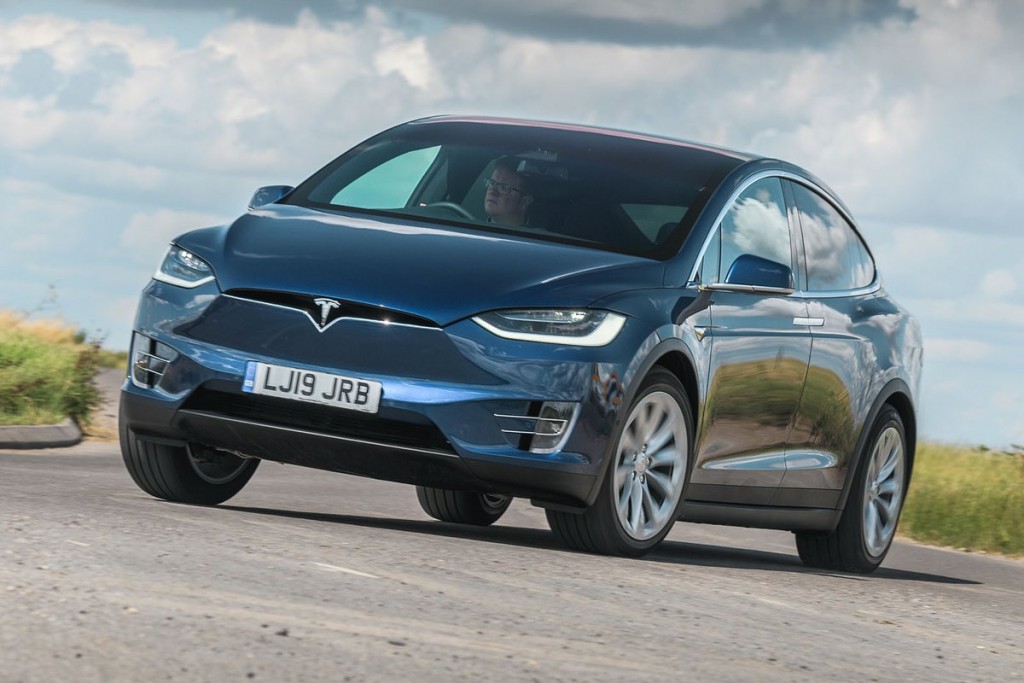 8. Volkswagen ID 3 Tour Pro S - 338 miles
Volkswagen's ID 3 is a family electric car that is both high-tech and practical – and has a commendable 338 miles of range in Tour Pro S trim. The firm's head-turning EV is great to drive too and has more space inside than you may think. Think of it as an electric Volkswagen Golf, basically. It's an ideal family hatch.
The range topping ID 3 can be charged up to a speed of 125kWh so expect to recharge the battery to 80% in around 30 minutes. Home charging with a 7kWh charging unit takes around 12 hours. The Pro S starts from £40,550 and is only available in Tour trim.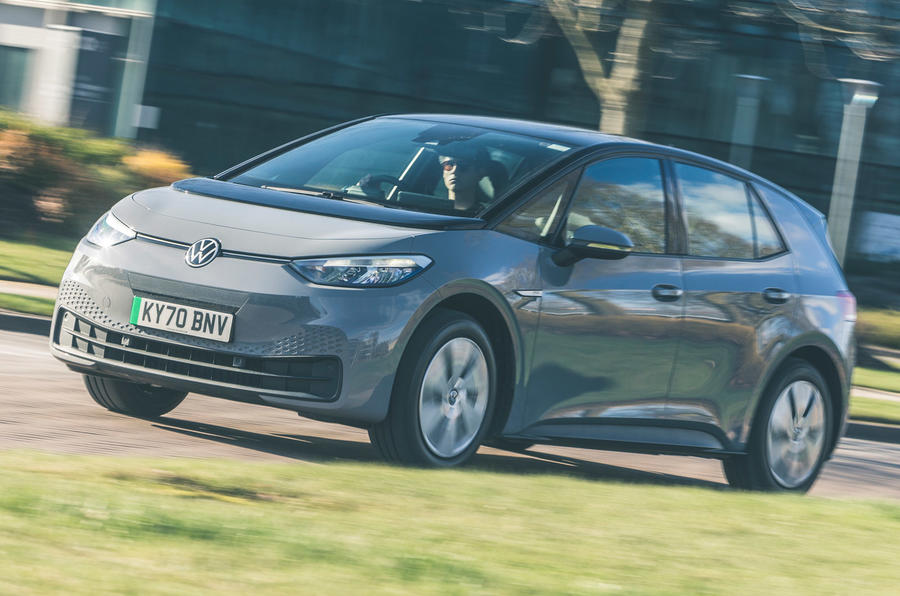 9. Polestar 2 Long Range Single Motor - 341 miles
The Polestar 2 is a highly appealing electric car that is good to drive, looks great and offers up to 341 miles of range. Inside the Polestar lacks that real start quality but on the whole, it's practical, spacious and has all the kit you would expect to find on a car of this type. 
All Polestar models can charge using a DC CCS 150kW rapid charger, so expect to charge the 78kWh battery of the 2 in around 40 minutes. Charging overnight can be done in nine and a half hours using a 7kWh charger. 
Polestar's mile-munching Long Range Single Motor model starts from £46,450. You can save £3000 by opting for the Standard version with a range of 297 miles.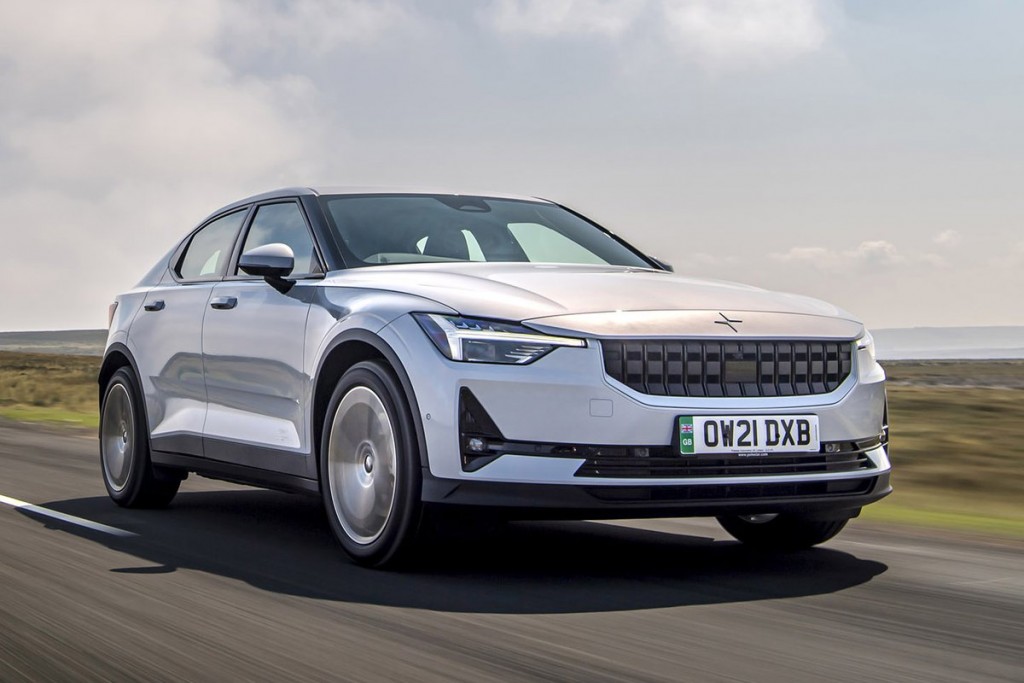 10. Skoda Enyaq iV 80 - 338 miles
With an 82kWh (77kWh usable) battery, the Skoda Enyaq 80 can achieve 338 miles between charges, a solid figure for a family SUV. Beyond its range, the Enyaq is a very good car that is practical, spacious, good to drive and comfortable. Prices for Enyaq 80 start at just over £43,435. There is a cheaper option featuring a smaller 62kWh battery.
As standard the Enyaq can be charged at 50kW and up to 125kW, meaning you can replenish the battery in just over half an hour. For the 80 model, home charging with a 7kW unit takes around 13 hours. 
Skoda has also just revealed the new Enyaq Coupe iV 80, which is a coupe-SUV version of the model that has a more sloping roofline. That machine has better aerodynamics than the standard SUV, so will have an increased range of 339 miles. It's due on sale in the coming months.