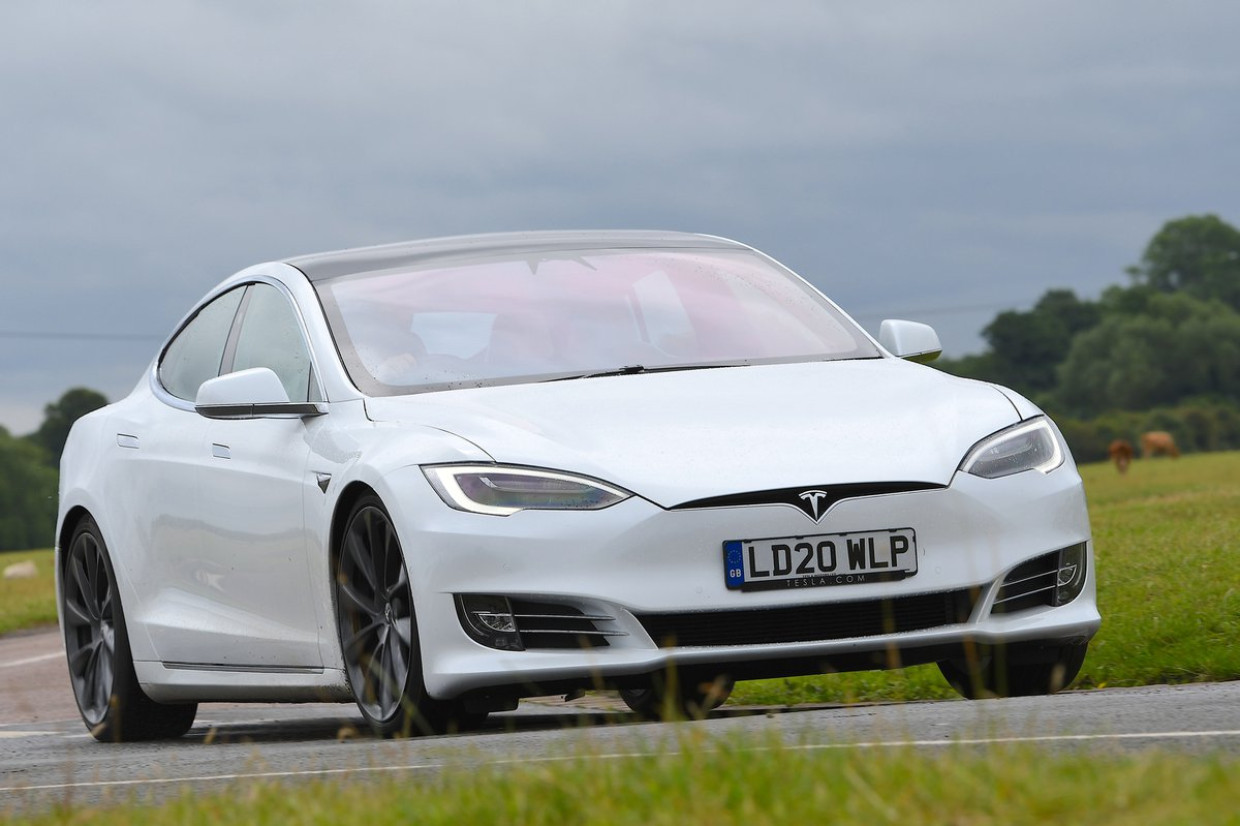 Move Electric verdict: four and a half stars out of five
Sell it to me in a sentence….
The Tesla Model S is a large luxury EV that combines a very impressive range with a vast interior that's packed with cutting edge technology that is some of the most advanced and, well plain coolest there is.
Sounds interesting, give me more info
Even if you don't know one EV from another, you're probably aware of Tesla, which has been pioneering electric vehicles for well over a decade now. Famous as much for its eccentric billionaire founder Elon Musk, the American company offers a one-stop shop for EV owners, building not just the cars, but also its vast network of Superchargers that's available exclusively to owners and helps banish range anxiety.
The Model S was the brand's first full production model and it's a very impressive first effort. Constant evolution and refinement over the years has made it faster, better to drive and able to go further on a charger, all the while retaining its spacious and futuristic interior and sleek good looks.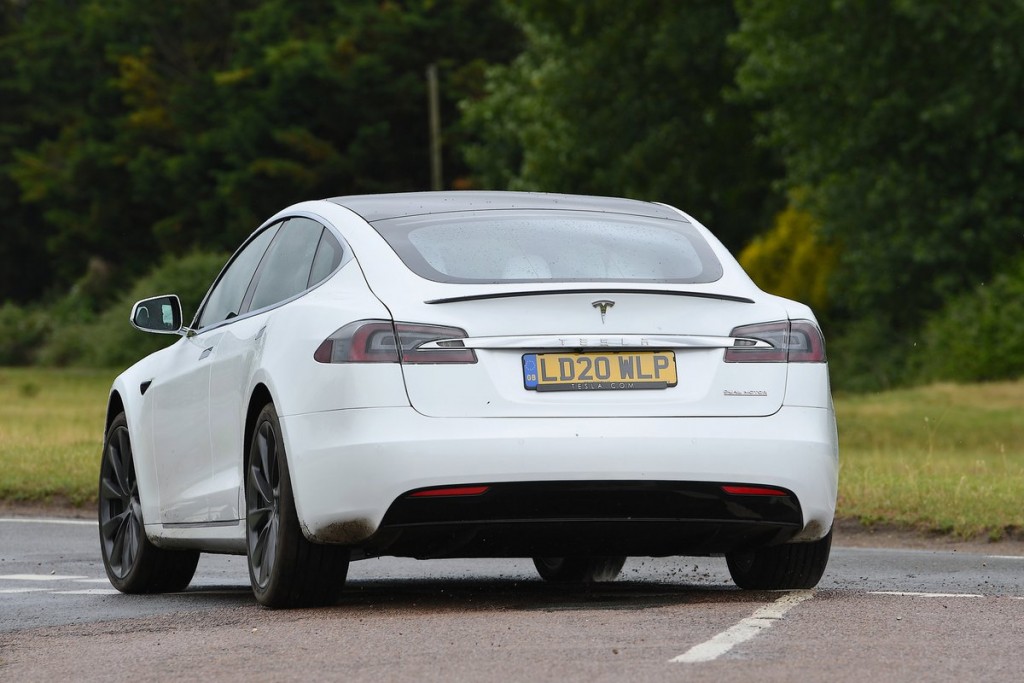 Nice, now give me the highlights
Even if you've driven a few EVs before, a trip in a Tesla Model S is still something of a treat. You get a key for starters, but you keep it in your pocket because not only does the car unlock itself, the ignition is switched on simply by sitting down in the seat. Very cool
Then there's the interior, which bends the minimalism of Scandinavian interior design with impressive technology loads of space thanks to the fact the motor and battery are packaged neatly under the floor.
There's no real dashboard as such because all of the controls are housed in a 17-inch touchscreen that looks like a giant iPad. Although it appears intimidating at first it's sheer size makes it easy to operate on the move and it's packed with useful features (and some less useful, like a fart mode that, well, you can guess) and over-the-air updates.
Few electric cars are faster either, the Model S responding instantly to the accelerator pedal, its powerful and surge of acceleration leaving you laughing out loud; assuming you've got your breath back that is.
Yet there's a sensible side to the Model S, because it's also remarkably relaxing to drive, thanks to clever adaptive air suspension that soaks up bumps and excellent insulation that virtually eliminates noise from the outside world. And with its light steering and simple controls (simply select drive on gear selector and squeeze the accelerator) the Tesla is a doddle to drive, with good visibility and numerous driver aids, including the Auto Pilot system that's essentially an advanced adaptive to cruise control that can assist with the steering as well as accelerate and brake automatically. 
Finally, there's Tesla's famed range, which thanks to lots of careful development is one of the best in the business. Better still, many of the improvements can be accessed by owners of older cars by using over-the-air software updates, which is really rather clever.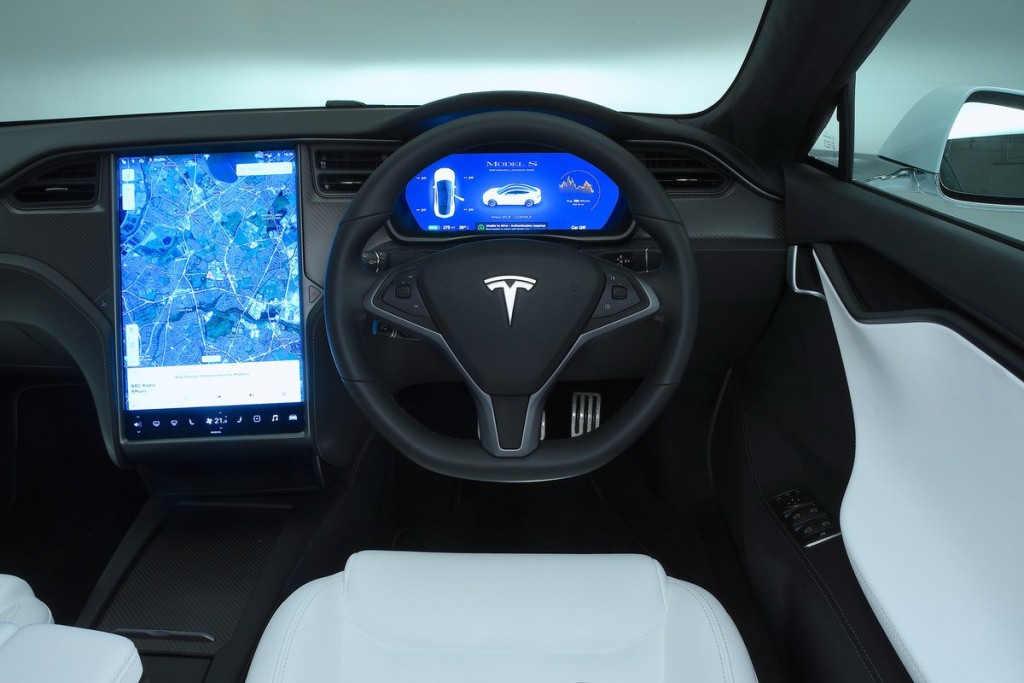 Ah yes, the range; give me some stats and facts
Over the years the Model S has gone through various changes and different battery sizes, confusingly so for many potential buyers, but with the latest cars things are a little more straightforward. 
Essentially there are two versions of the Model S, the standard car and the even higher performance Plaid, both featuring the same 100kWh battery pack, which delivers up to 405 mile of range in the former and a 396 in the latter. Impressive figures that in the real world work out at well over 350 miles in everyday use.
Of course with such a huge battery you're going to have some pretty lengthy charging times, but Tesla has a couple of tricks up its sleeve. It can't do anything about domestic electricity supplies, with the 7kW Wallbox charger taking 14 hours for a full charge. Use the brand's trademark rapid Supercharger network, which works at anything between 150kW and 250kW, and you can hit 80 percent capacity in just 40 minutes.
Bear in mind, however, you'll need to purchase a CCS adapter if you want to use Tesla's latest V3 Superchargers, or use a rapid charger from any other provider, such as Ionity or BP Pulse.
You want more numbers? Well we couldn't really complete this section without talking about the car's performance figures. We've already touched on how quick it is, but it's only when you see the raw statistics that you realise just how jaw-droppingly fast it is.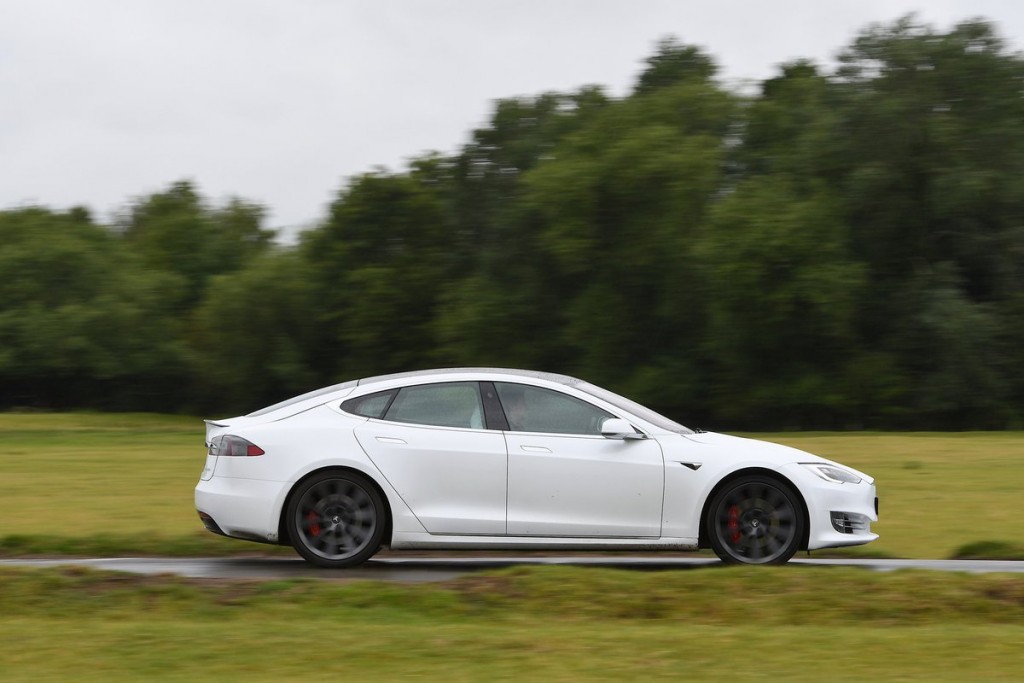 So, the standard Model S with its two motors (one for the front wheels and one for the rear)  is impressive enough with a 0-60mph time of 3.1 seconds, but the Plaid model is something else again. 
With a total of three motors it delivers a power output of a staggering 1006bhp, which shames most F1 cars. Engage Ludicrous mode (yep, that's really a thing) and you can explode from 0-60mph in a barely believable 1.99 seconds. If you've recovered from that then the Model S will carry on accelerating to 200mph.
You mentioned the Supercharger network, what's that all about?
Now, this is arguably Tesla's masterstroke because it makes their EVs viable long distance machines while at the same time banishing range anxiety. Essentially it's a network of Tesla rapid chargers dotted across the country, usually at motorway service stations, that are for the exclusive use of owners of its cars. 
Unlike rival charging providers there are multiple units at each site, meaning that you very rarely have to wait to plug in, while all are at least 150kW so you can be on your way with replenished energy in half an hour or so. 
When the network first launched the chargers were also free to use, but the rapid rise in Tesla ownership has forced the company to start charging, although the rate is very competitive.
Okay, so it's fast, goes a long way and is easy to charge. What else?
Well, there's the interior. We've already touched on how cool and hi-tech it is, but it's also remarkably practical too. 
It looks sleek and coupe-like on the outside, but the Tesla Model S is a big car and that's reflected in its roomy interior. There's plenty of head and legroom for those in the back, while the totally flat floor allows you to sit three adults across the back bench without the one in the middle struggling to find space for their feet.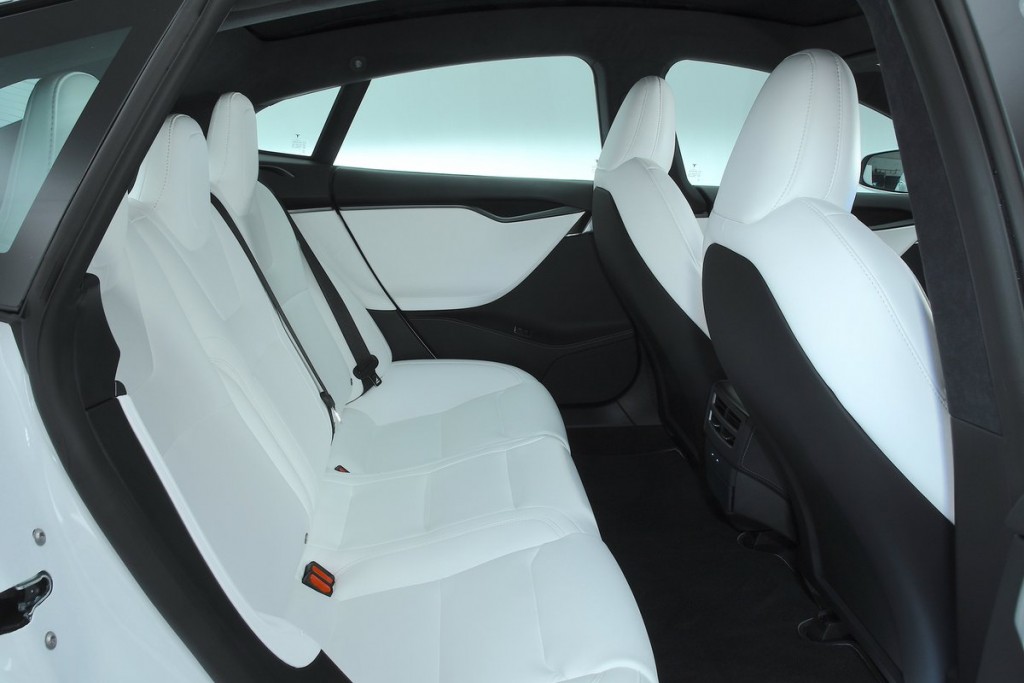 You want to carry more people? Well, the Model S can help you thanks to a seven-seat option that features a pair of rear-facing chairs that can be unfolded from the boot floor. In fairness they're only really suitable for young children, but no other luxury saloon offers anything remotely similar.
Speaking of the boot, the Model S has quite a big one that's accessed by a wide-opening hatchback. And because there's no engine there's a usefully-sized 'frunk' under the bonnet.
Hmmm, this is all very positive. It can't all be good news?
You're right, it's not all sweetness and light, but in fairness what downsides exist are minor. For instance, the Model S is breathtakingly fast, but fierce acceleration aside it's not actually that much fun to drive. 
It steers accurately, grips well in corners and stops quickly, but there's none of the engagement and agility that makes a Jaguar I-Pace or Porsche Taycan such a pleasure to drive.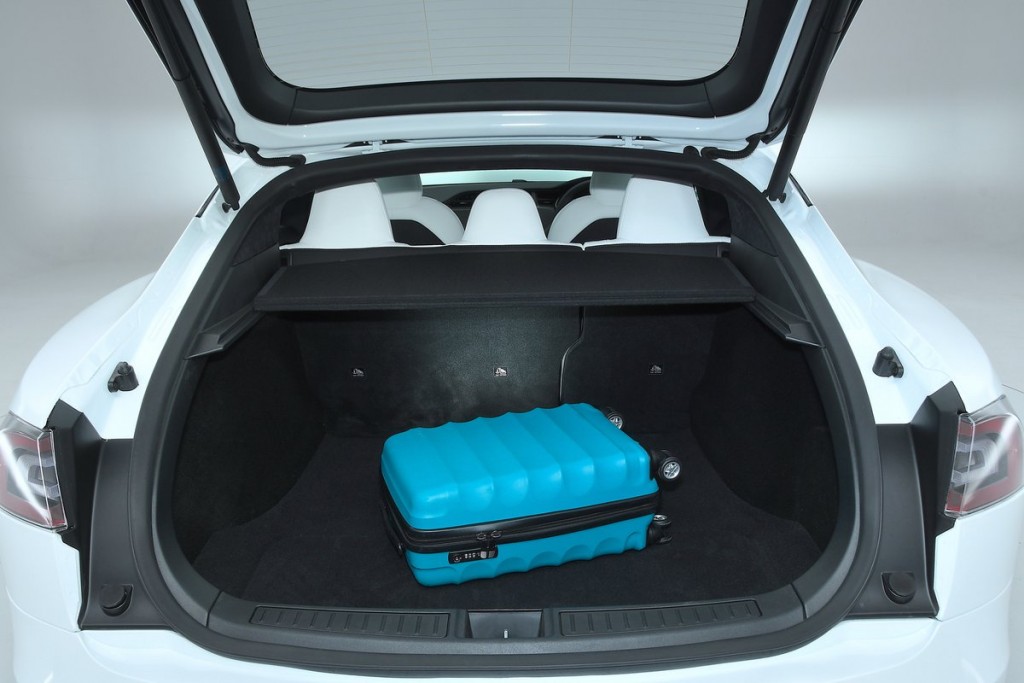 Oh, and while it's lavishly equipped and very well designed, the quality still isn't up to the standards of established premium rivals. Some of the materials used in the cabin feel a little low rent, while it doesn't feel as solidly or precisely constructed.
Then there's the yoke-style steering wheel that's available as an option on the Plaid model. It looks vaguely space age and is a talking point for your fellow occupants, but it's a bit of a nightmare to use when tackling anything more than a gentle bend in the road.
Finally, it's not cheap to buy, with prices starting at £95,000. For that money you can have the much more entertaining and beautifully built Porsche Taycan, which admittedly can't match the Tesla's space or range, but arguably has even more stred cred, and stronger residuals.
Verdict
The Model S is the original luxury EV and nearly a decade on from its debut it is still delivering. It could be more fun to drive, but its range, space and equipment are unrivalled, while the ability to use the Supercharger network gives it an advantage no rival can match.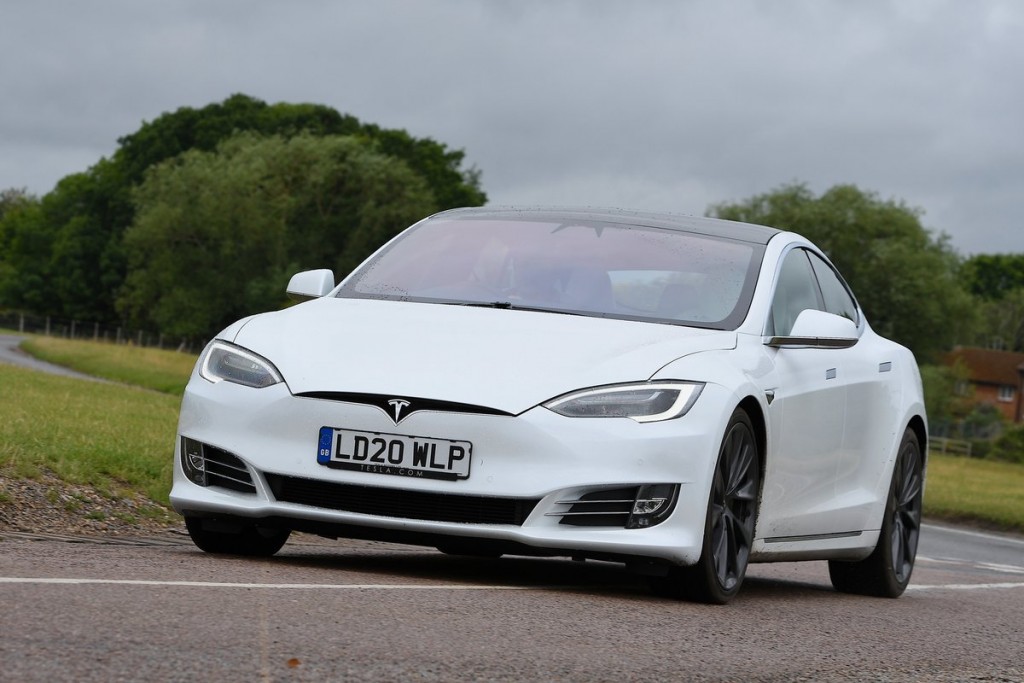 Tesla Model S specification
Price from: £95,980
Motors: Electric permanent magnet synchronous
Gearbox: Automatic
Driven wheels: four
Maximum power: 1006bhp
Maximum speed: 200mph
0-62mph from 1.99 to 3.1secs
Electric range (official) 396-405 miles
CO2 emissions: 0g/km
Tyres from: 245/45 R 19
Kerb weight: 2108 to 2241 kg
Height: 1445mm
Length: 4970mm
Wheelbase: 2960mm
Width with mirrors folded: 1964mm
Maximum boot capacity: 793 litres
Rivals
READ MORE
e-CARS
e-BIKES
e-MOTORBIKES
e-SCOOTERS