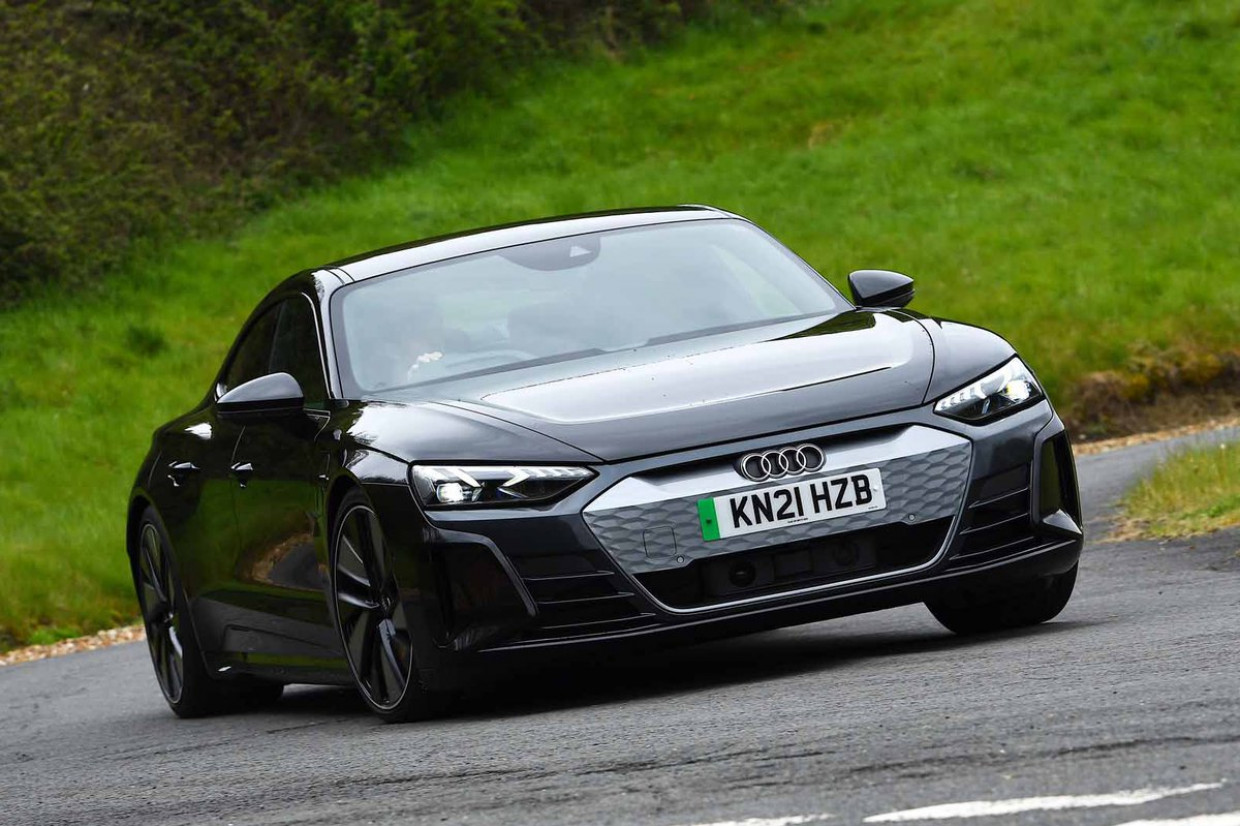 Move Electric verdict: four out of five stars
Sell it to me in a sentence…
The Audi e-tron GT is a mighty EV that offers even more than swish looks and solid range figures, by also being practical, reasonably spacious and is a little softer on the road than its cousin, the Porsche Taycan. 
The e-tron GT and Taycan are related? Tell me more…
In short, yes they are. The Audi e-tron GT shares the same platform as the Porsche Taycan. But don't think the e-tron GT and Taycan are the same car dressed by a different designer, as there are a number of key differences.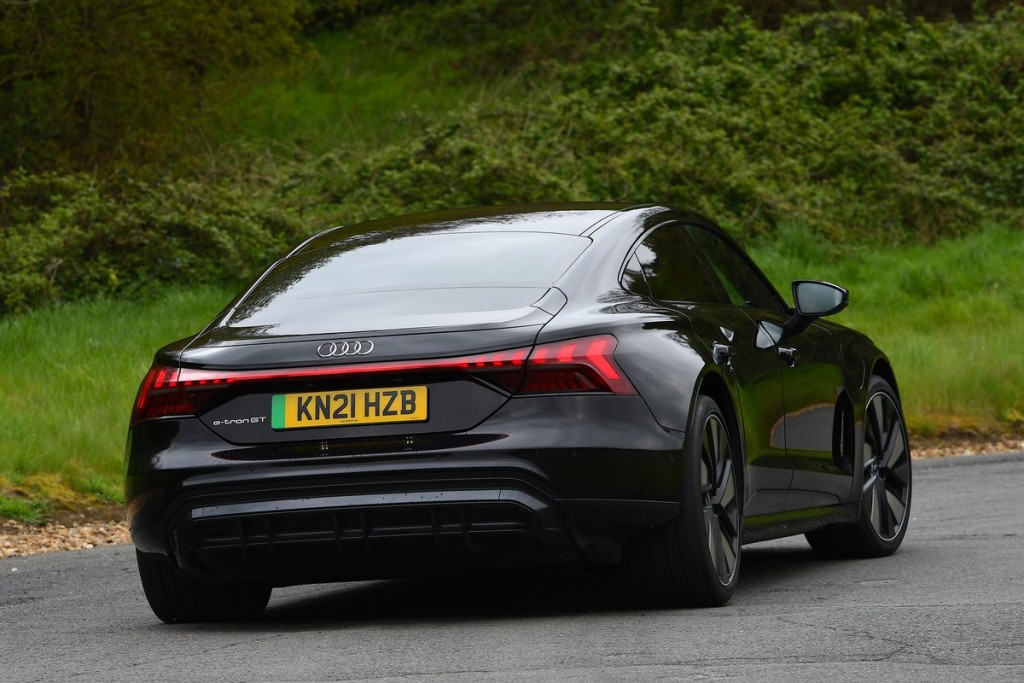 First and foremost, the e-tron GT is a little softer than the Taycan. That means it feels a little less sporty on the road, which brings the advantage of being set up more like a grand tourer; still rapid, but with just a touch more comfort.
Still, the Audi is no slouch and packs a serious punch when it comes to acceleration. More of which later. 
I'm interested. What are the basics?
Fortunately Audi have kept the model range down to just two options, the e-tron GT and the performance orientated RS e-tron G, which is more of a rival to the Taycan Turbo and Turbo S. 
Both cars are powered by the same 93kWh battery, which delivers an official range of 298 miles for the entry-level model and 283 miles for the RS model, forsaking some additional mileage for extra, and frankly mind-boggling, acceleration.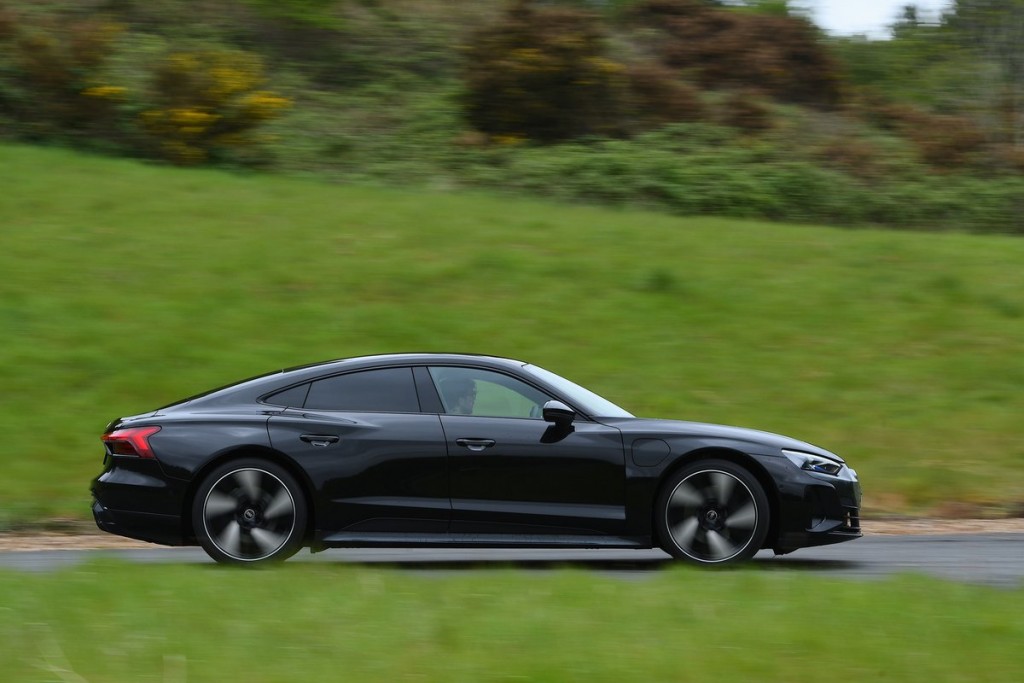 We anticipate you'll get about 20% less range under real world driving conditions so expect to achieve around 230 miles of range in the e-tron GT. Unfortunately, that's miles (excuse the pun) off the Tesla Model S, which is a big compromise given the car's touring leanings.
It's still not a small battery, though, so lengthy charging times are to be expected. With a 7kW home wallbox charger you can expect to replenish it from empty in around 13.5 hours, which is fine for overnight charging. 
On the highway you can charge the GT up to a superfast speed of 270kWh; if you can get your hands on one of these rare but increasingly available devices you can top up the battery from 10-80% in as little as 20 minutes.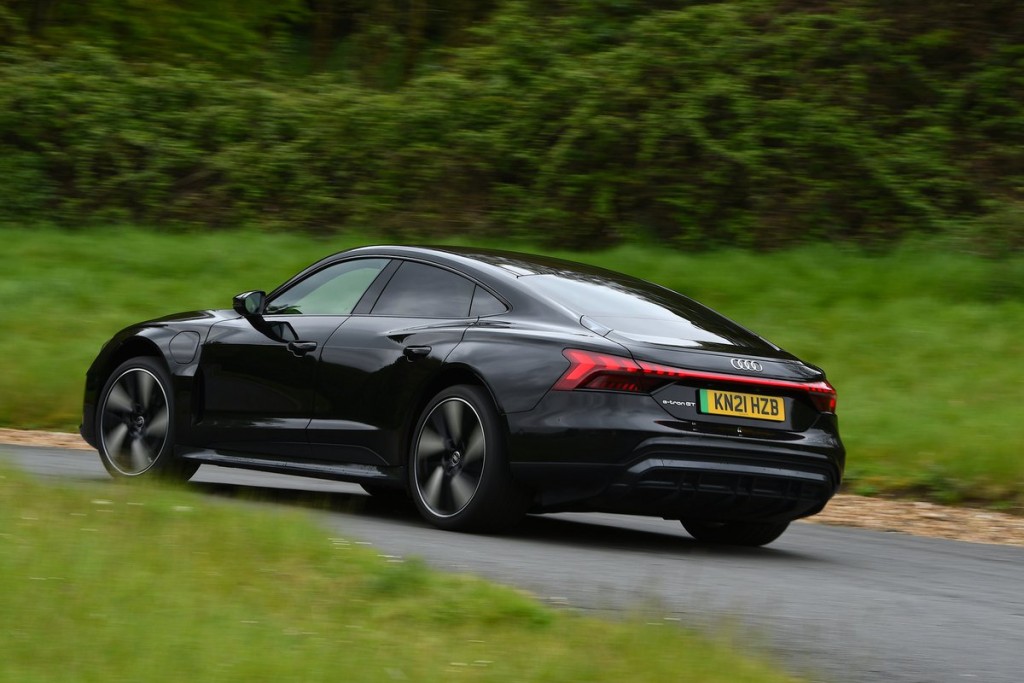 So how fast is it?
The Audi e-tron GT might not be as sporty as the Taycan, but if you look at the performance figures you could be for thinking it was plenty fast enough.
The entry-level Audi e-tron GT is seriously quick thanks to two electric motors, one driving the front wheels and one driving the rear, making it all-wheel-drive. It has a whopping 469bhp, but if that isn't enough you can boost this up for 2.5 secs to 523bhp, resulting in a 0-62mph time of 4.1 seconds. Is that a Ferrari in your rear-view mirror?. 
If you opt for the RS model then power heads up to 590bhp, which for 2.5 secs you can boost up to 637bhp, meaning you can go from 0-62mph is a scarcely believable 3.3 seconds. That is seriously quick for a car that weighs over two tonnes. Or any car that isn't built to compete on a track, frankly.
But you also said it's softer than the Taycan, Are fast and soft compatible?
Definitely. In fact the e-tron GT is still an excellent driver's car, but it just lacks that scintilla of sporty refinement that gives the Taycan the edge through the corners.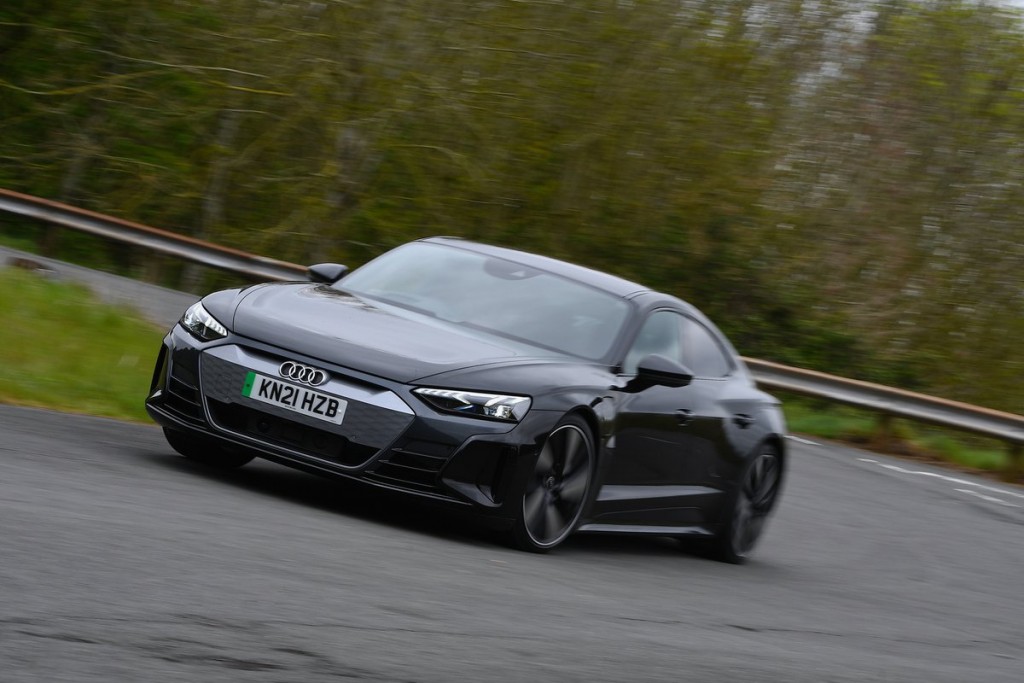 That's not to say that the e-tron handles badly. In fact it is very good, with light and direct steering which provides you with a reasonable amount of feel. It's also rear biased in its balance, meaning if you lift off before a bend, you can tuck the car into a corner and be reassured that the pivoting back-end will help you round, with the car hunkering down when you put the power down on exit. 
The air suspension is excellent at ironing out bumps and the e-tron GT is perhaps better than the Taycan when dealing with potholes and pockmarked roads. On the motorway the e-tron GT is supremely comfortable; it is streets ahead of the Model S in this regard.
And on the inside?
Step into the Audi e-tron GT and you're transported to a world of sleek polished metal, swish leather upholstered seats and crystal clear infotainment screens.
Speaking of the seats, they're ultra comfortable, with eight different adjustments available, allowing you to find the prime driving position that suits you best. If that isn't enough you can even opt for 14 or 18-way adjustable seats which come with massaging capabilities. Now that is sophisticated.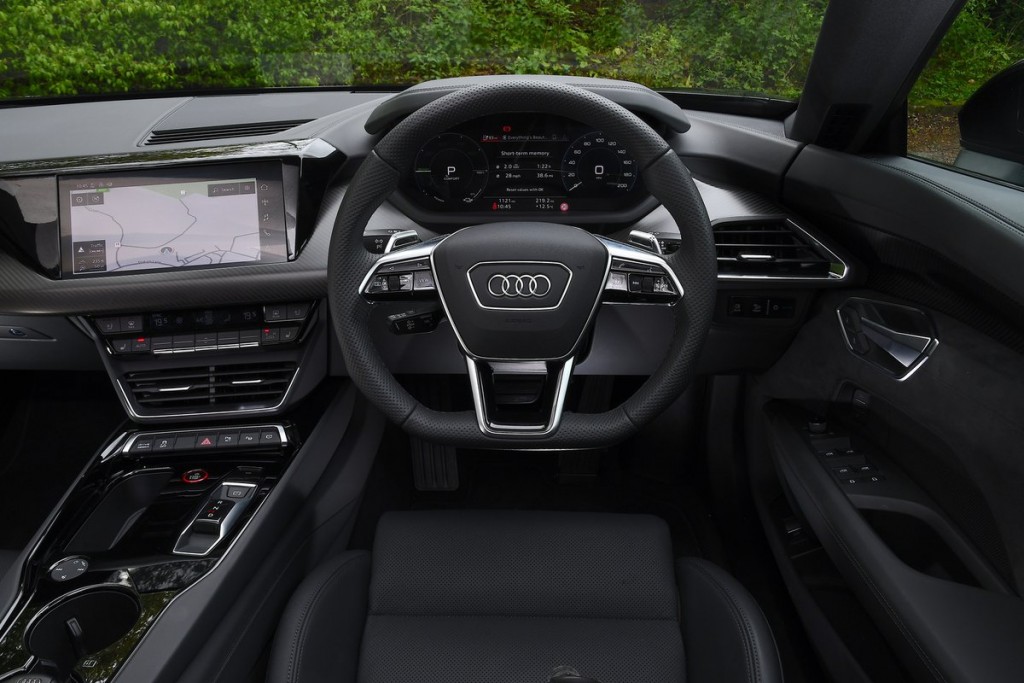 Behind the steering wheel sits a super crisp 12.3 inch digital instrument display that houses all the important driver information. The graphics are sublime and it has an endless number of views and menus, enabling you to choose your desired settings. 
Orientated towards the driver is a 10.1 inch touchscreen infotainment system, which is very easy to use and, thanks to a super fast processor, is highly responsive. Better still, Audi hasn't let style usurp usability; the e-tron GT has a number of physical buttons making it much easier to operate features like the climate controls than on some touchscreen dominated rivals.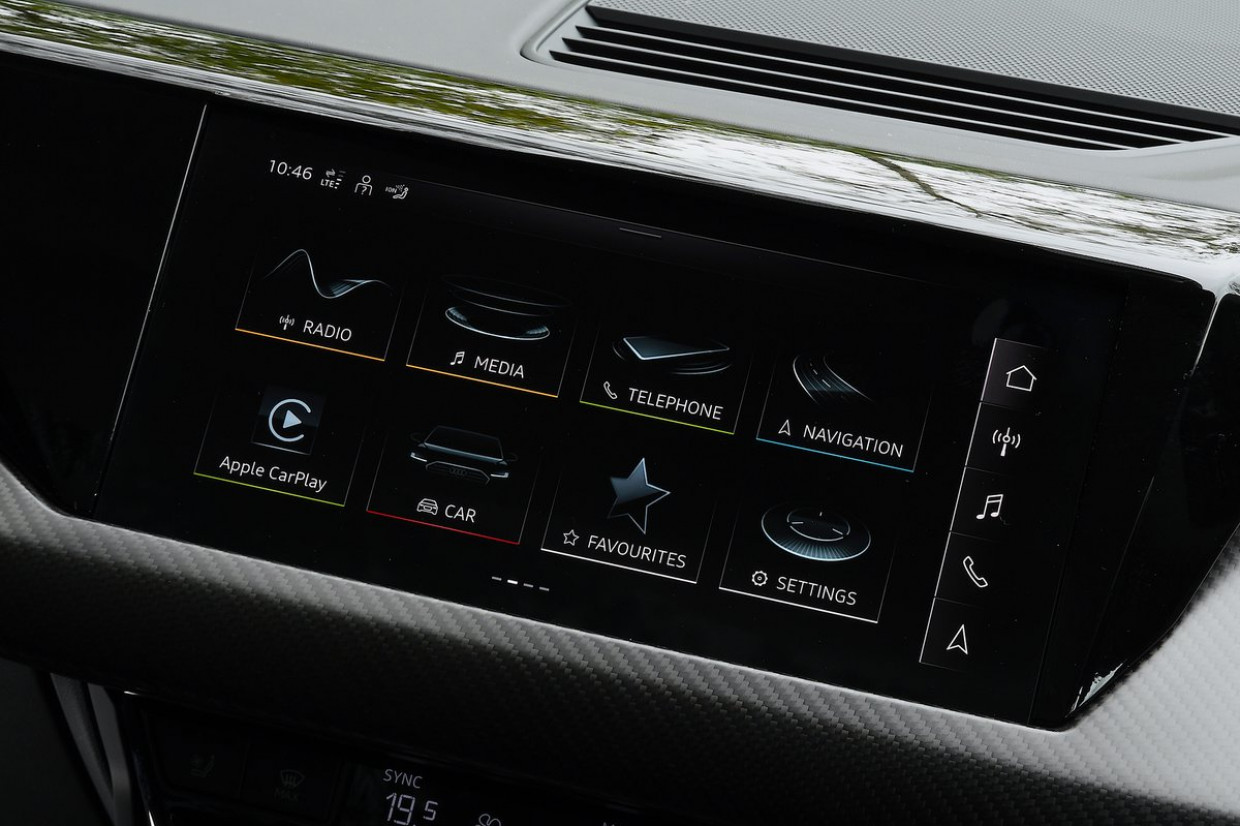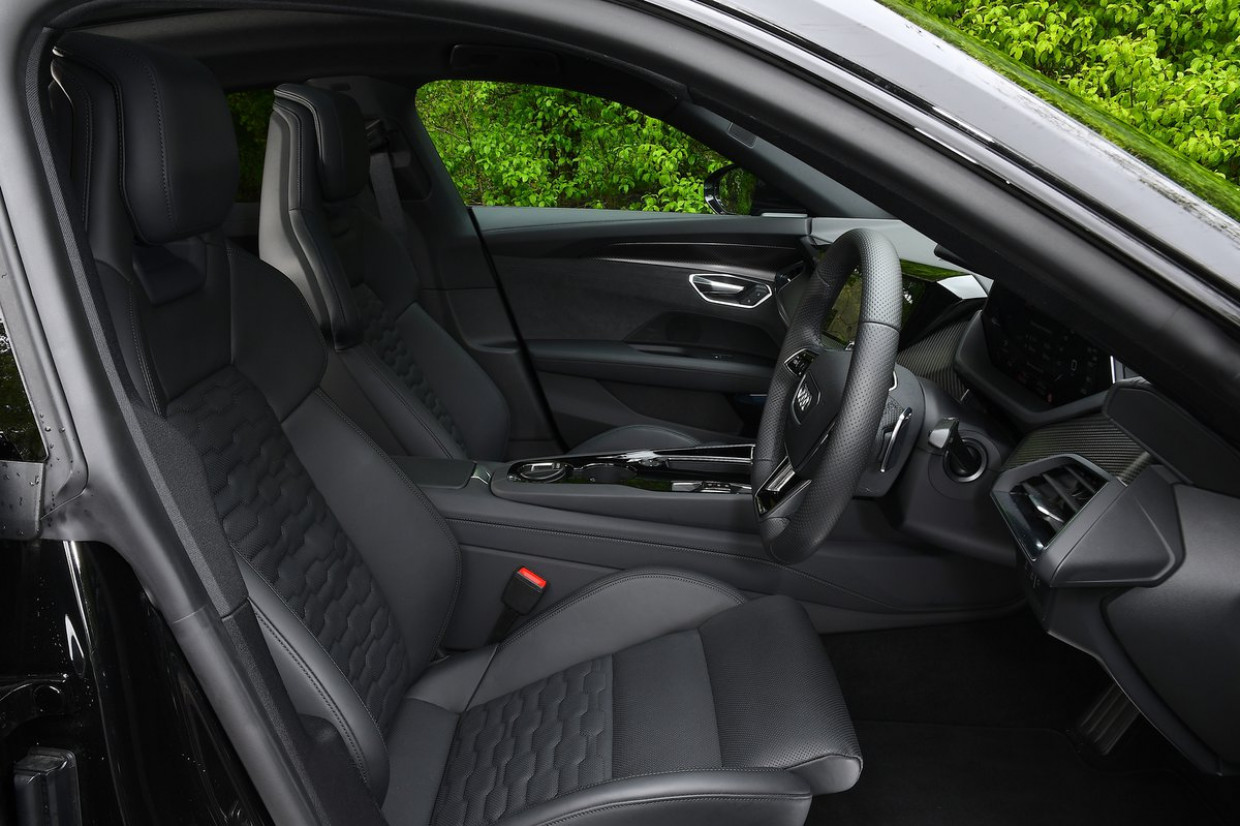 The e-tron GT also gets all the useful modern infotainment features such as Apple CarPlay, Android Auto, sat-nav and wireless phone charging.
It's certainly not as advanced as the Tesla Model S which allows you to play games and watch Netflix (not if you're driving, of course) and we think the Porsche Taycan is a little more refined in terms of quality - but we'd be surprised if many owners had anything to grumble about in regards to its qualities or capabilities.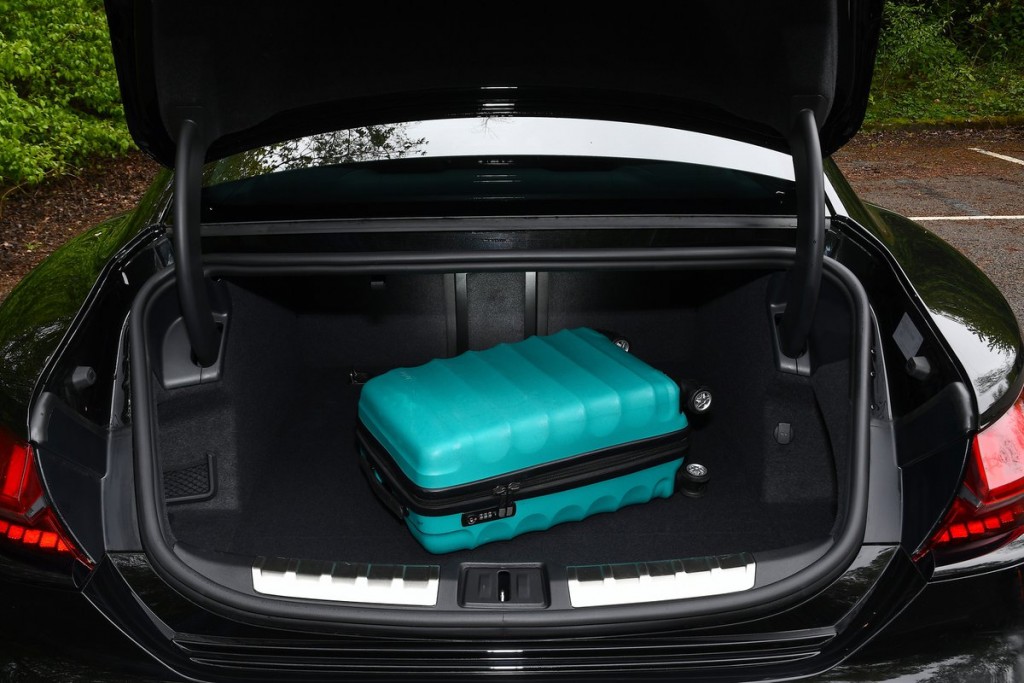 Should I buy a Taycan or Model S instead?
If you're looking for a more sporty luxury saloon then the Taycan really is the one to go for. It has unrivalled poise on the road and performance figures to make supercars leak oil for fear of being embarrassed at a set of traffic lights.
Range varies on the Taycan as there are so many trim levels and batteries, but official figures are between 250 and 300 miles.
The Taycan is exceptionally appointed inside as well, with premium quality materials throughout and crystal clear graphics on the multiple touch screens and driver displays. The lack of physical buttons inside is somewhat frustrating and some of the useful options like the DC charger is an expensive extra.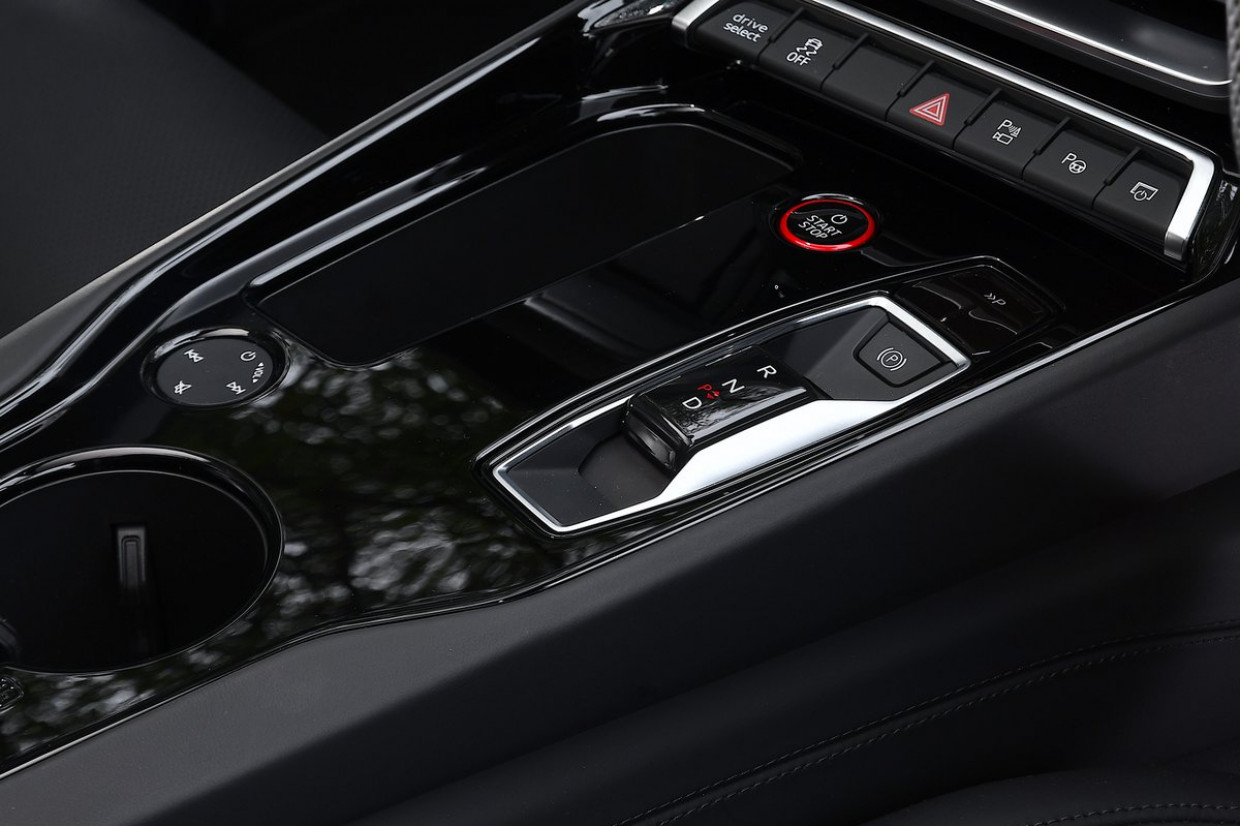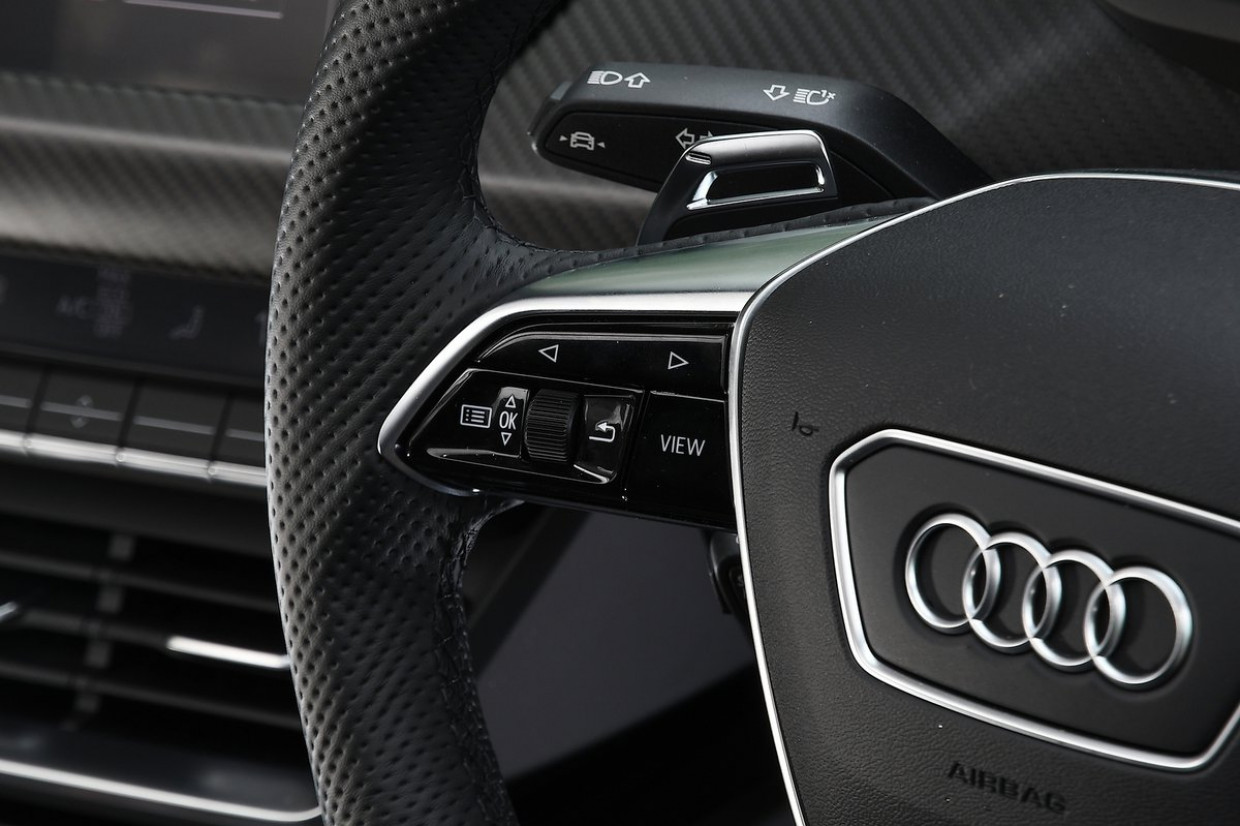 If range is a real worry then the Tesla Model S is perhaps the better choice, thanks to it offering up to 405 miles between charges. The Model S is practical as well and offers a good amount of room both front and rear.
What makes it standout however, is the endless technology available through the 17-inch touchscreen infotainment system, through which you can stream Netflix and even play games like Beach Buggy 2, even using the car's steering wheel and pedals (while stationary) to play the game. Cool? We think so.
But there are niggles, not least build quality, which is a long way away from matching the German counterparts. It's also less fun to drive, with the ride being so soft that it can be a little unsettled on motorways. 
Verdict
Audi's e-tron GT is a formidable EV that offers a solid driving range, a pleasing driving experience that is both comfortable and controllable, and a good level of practicality that makes it a very good daily driver. It delivers all the things a luxury EV should.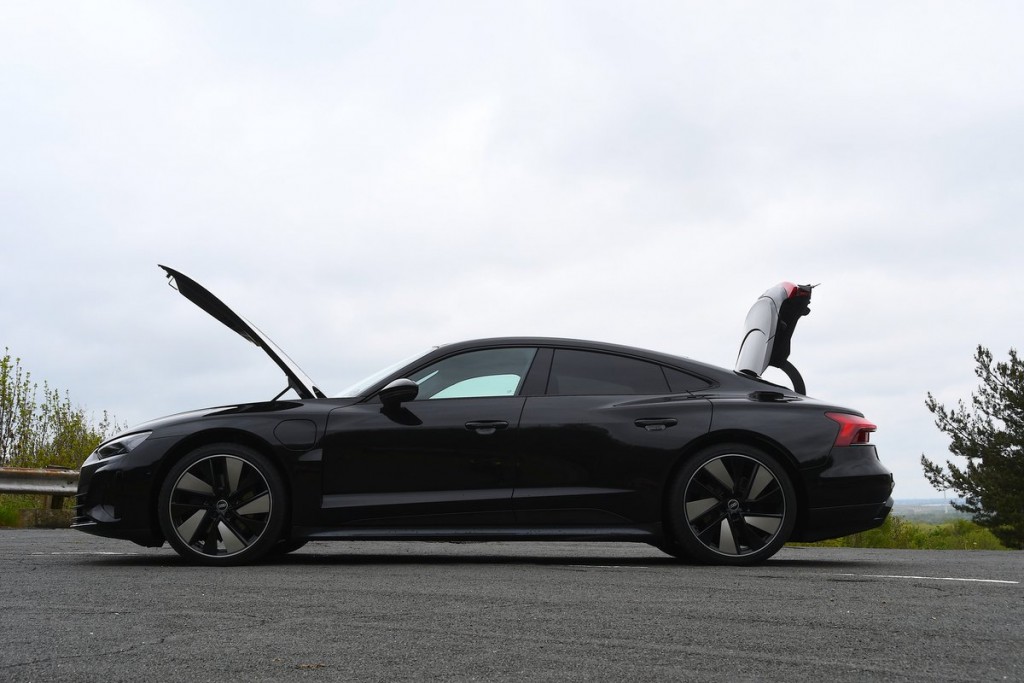 Audi e-tron GT specification
Price from: £81,200
Motor: Electric Synchronous Motor
Gearbox: Automatic
Driven wheels: All-wheel-drive
Maximum power: 523bhp
Maximum speed: 152mph
0-62mph from: 4.1 secs
Electric range (official): 298 miles
CO2 emissions: 0g/km
Tyres: 245/45 R20
Kerb weight: 2347-2422kg
Height: 1413mm
Length: 4989mm
Wheelbase: 2900mm
Width with mirrors folded: 1960mm
Maximum boot capacity: 405 litres
Rivals
READ MORE
e-CARS
e-BIKES
e-MOTORBIKES
e-SCOOTERS