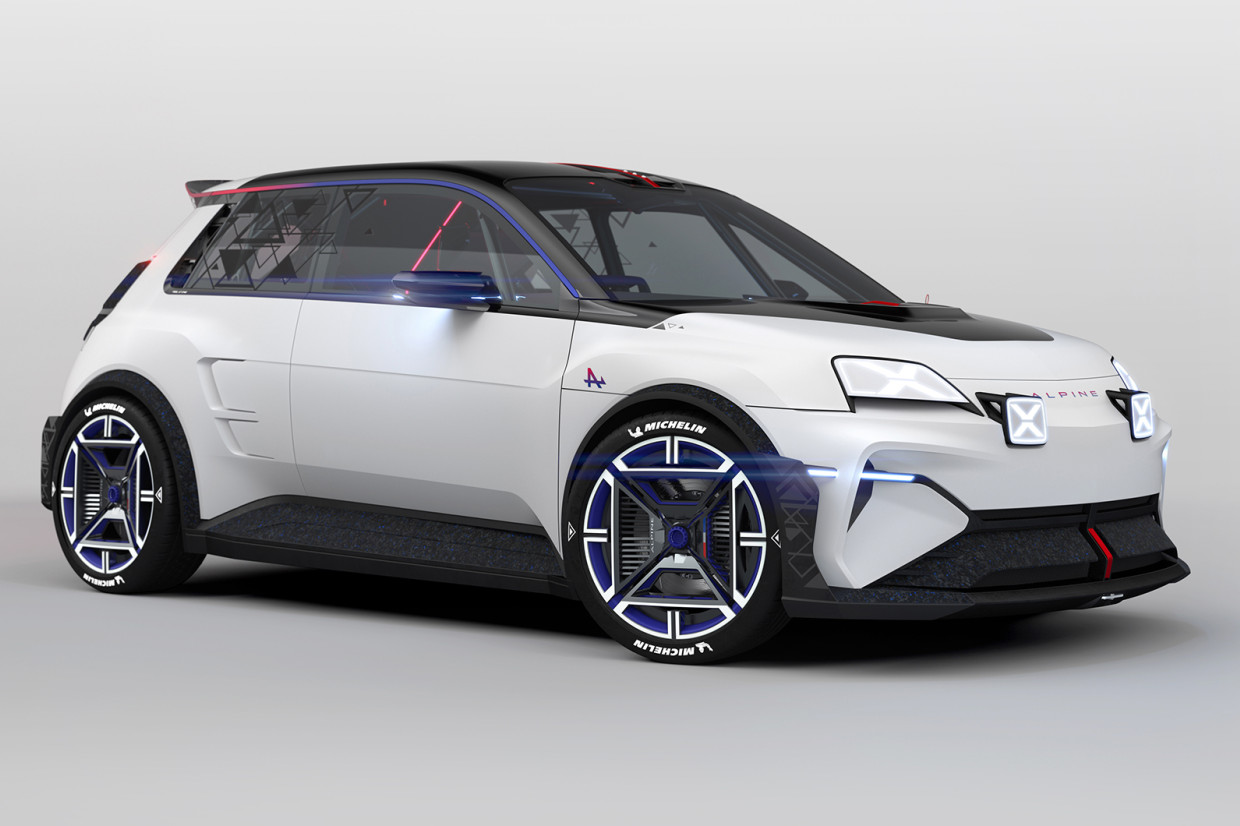 Alpine will begin its reinvention as an all-electric performance brand with the new A290_β concept, which the firm's boss claiming that it "rewrites the playbook for electric hot hatches".
Previewing a production car due to arrive in 2024, the new machine is an extensively reworked version of the forthcoming Renault 5 EV being developed by Alpine's parent firm. It is the first in a three-car 'dream garage' EV line-up that Alpine will launch in the coming years, and will be followed by the GT X-Over crossover and a successor to the current A110 sports car.
The latest EV news in your inbox: get our FREE newsletter
Alpine's future line-up will be split into 'lifestyle' and 'sports car' strands, and you'll be able to tell them apart thanks to their three-number model names. The first digit represents the car's size (so 2 means it's a B-segment hatch), with the last two telling you what type of car it is (10 for sports cars, 90 for lifestyle). The Beta symbol (that's the weird β thing) represents it's a concept car. Got that? 
But don't get bogged down in the model naming, because the A290_β is a really cool thing that's worth getting excited about: particularly a powertrain with two motors mounted on the front axle. And, because it's a concept, there's also quite a lot of design features that likely won't make the production car, but are still quite interesting.
At 4050mm long, 1480mm high and 1850mm wide, Alpine claims the A290_β offers a short wheelbase and wide track to boost stability and handling. It is broadly similar in design to the Renault 5 EV, but gains aerodynamically honed bodywork elements including a front bumper with large air intakes, air inlets behind the headlights and a boot lid-mounted spoiler.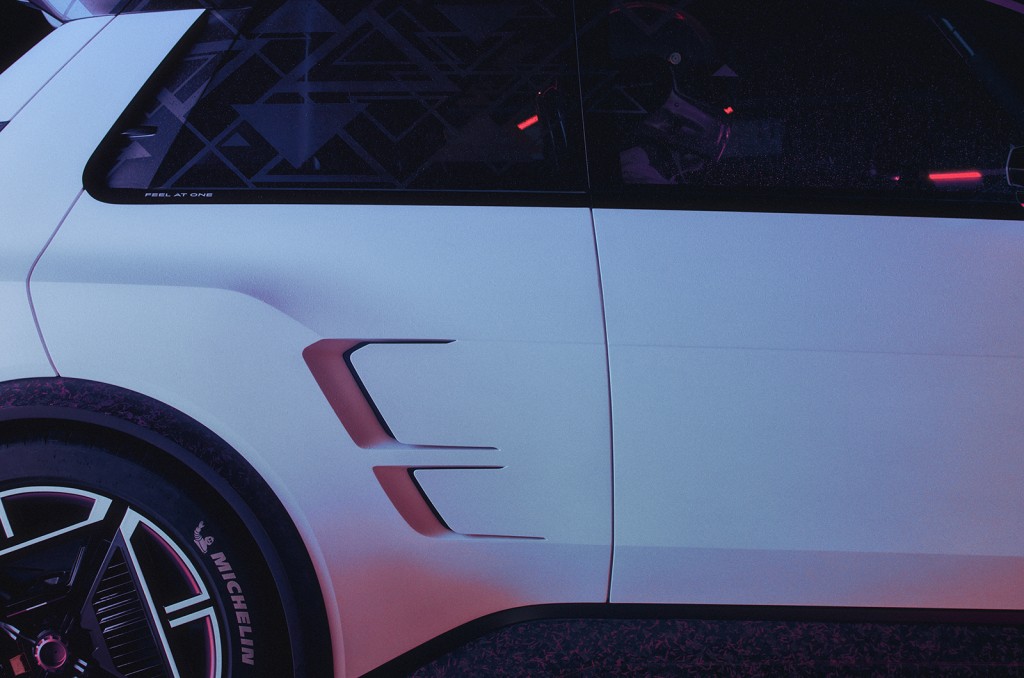 Other neat styling details include X-shaped headlights that take inspiration from Alpine's heritage and are close to the ones that will feature on the production car, along with a visible battery fan that's intended to resemble a 'supercharged' gaming PC.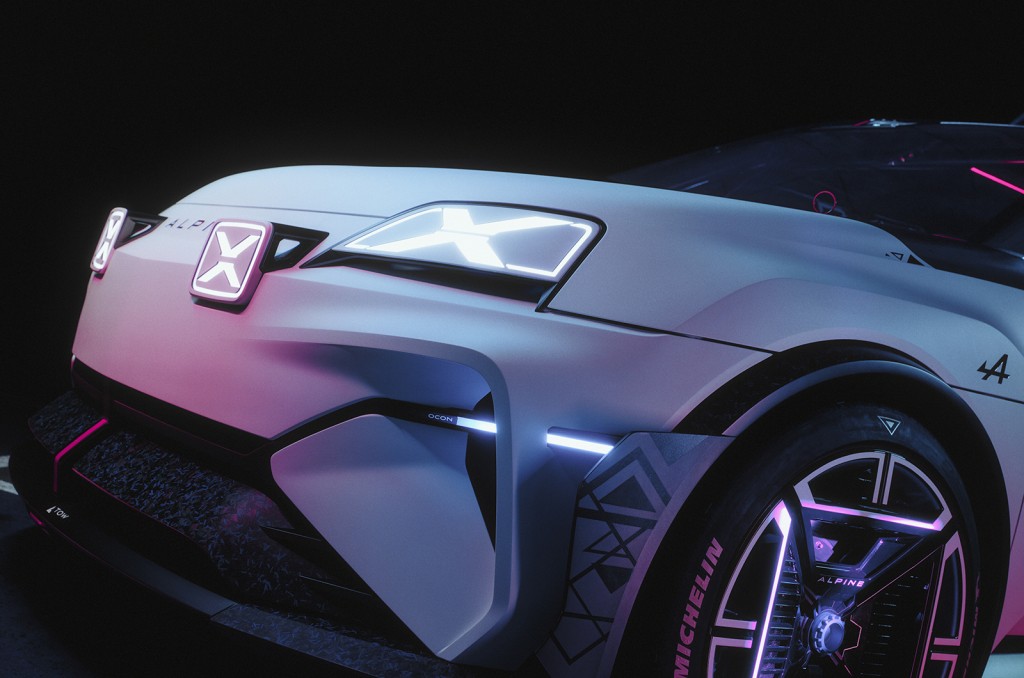 The 19in aluminium wheels are also claimed to be similar to the production version, and are wrapped in Michelin tyres featuring bespoke Alpine markings.
While the exterior is a close preview of the production A290, the interior of the concept is far more conceptual – starting with the McLaren F1-esque three-seat layout, with a centrally mounted front seat and two passengers seats mounted behind it on either side. All three are racing bucket seats.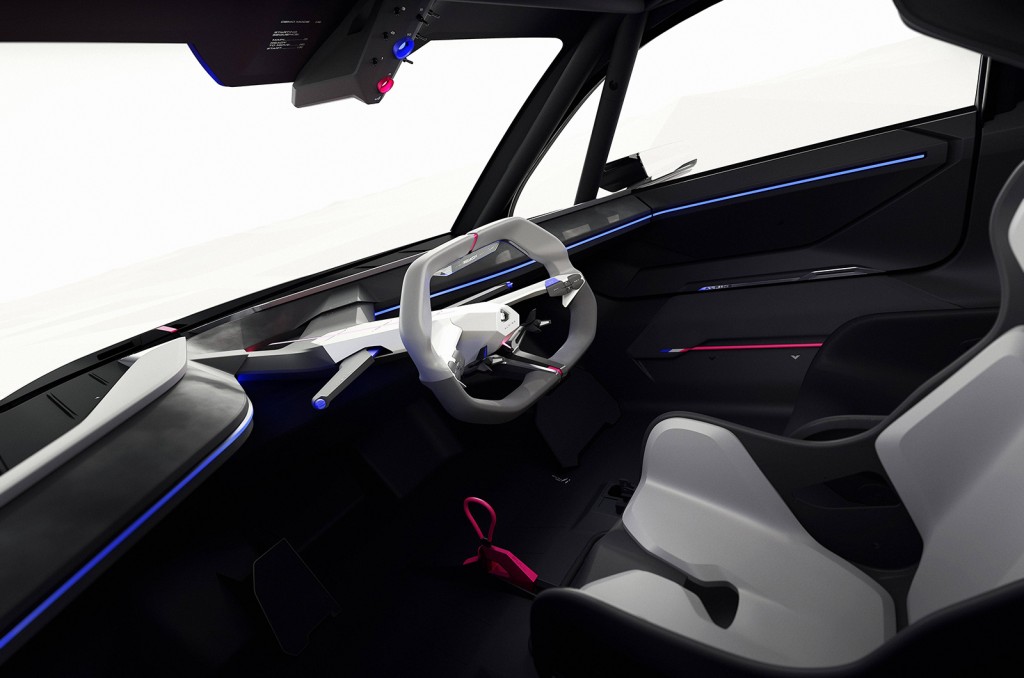 The concept has actually be cleared for track use by French motorsport bosses so it has a roll cage, and there's an arrow-shaped dashboard that's claimed to be inspired by the nose cones of Formula 1 racing car. But sticking inside rather than out, obviously.
The key controls are located on the centreline on the dashboard, with a console in the roof giving access to other features such as the indicators and light settings. Unusually, the concept has no screens inside, with a small head-up display giving all the essential information the driver needs. Before you get excited, we'd suspect a touchscreen to feature in the production car.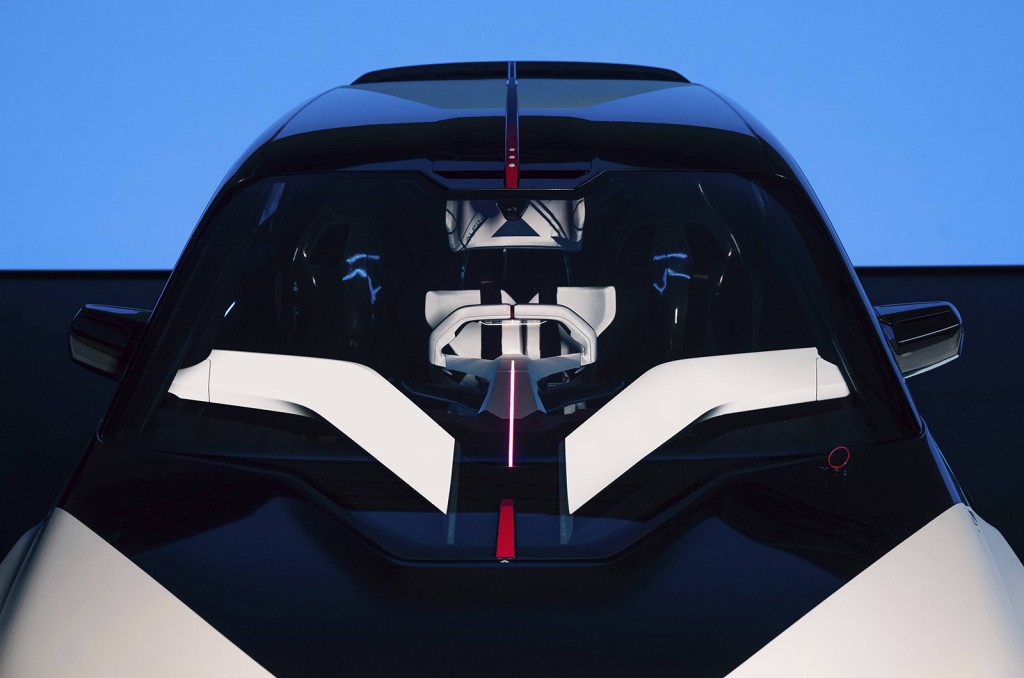 Meanwhile, the steering wheel is inspired by the one in the Alpine F1 car, with a gamepad-esque design featuring a host of buttons offering range of functions. The most exciting? The red OV button. It stands for 'overtake' and gives a 10-second power boost when pressed. It will only activate when the track is dry, and can't be used again for another 10 seconds, and Alpine claims it will be a feature on all its future electric models.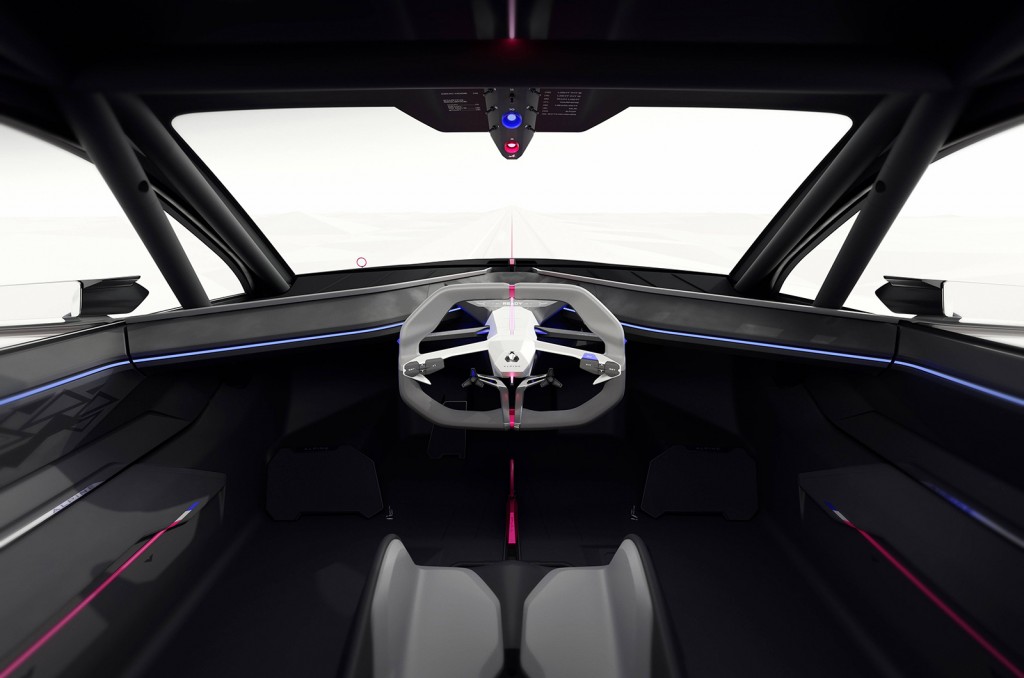 The powertrain and chassis has been tuned using learnings from the A110 E-Ternité prototype, and Alpine has honed it across "numerous" track sessions in order to "treat the driver as well as the passengers to thrills and chills they have never experienced before". Quite the promise…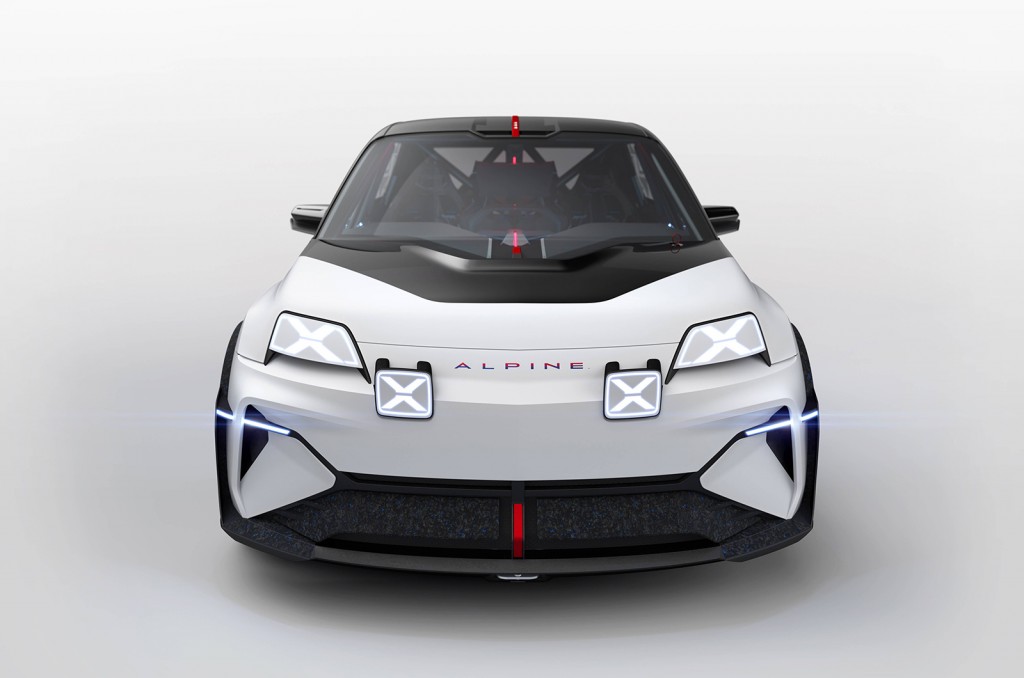 There are two – two! – electric motors at the front of the car. While Alpine has yet to officially confirm power levels, it's understood the production version will be offered with two outputs: one with 160kW, and one that will offer around 200kW. 
The twin-motor concept will offer torque vectoring to control the torque that is sent to each wheel for better control, along with multi-link rear axle suspension – an unusual feature for a car of this size.
The shock absorbers, suspension springs and front and rear anti-roll bars have all been optimised, with Alpine saying the model is tuned to be 'playful' at slowed speeds, while stable when going faster for an 'intense' yet 'reassuring' experience.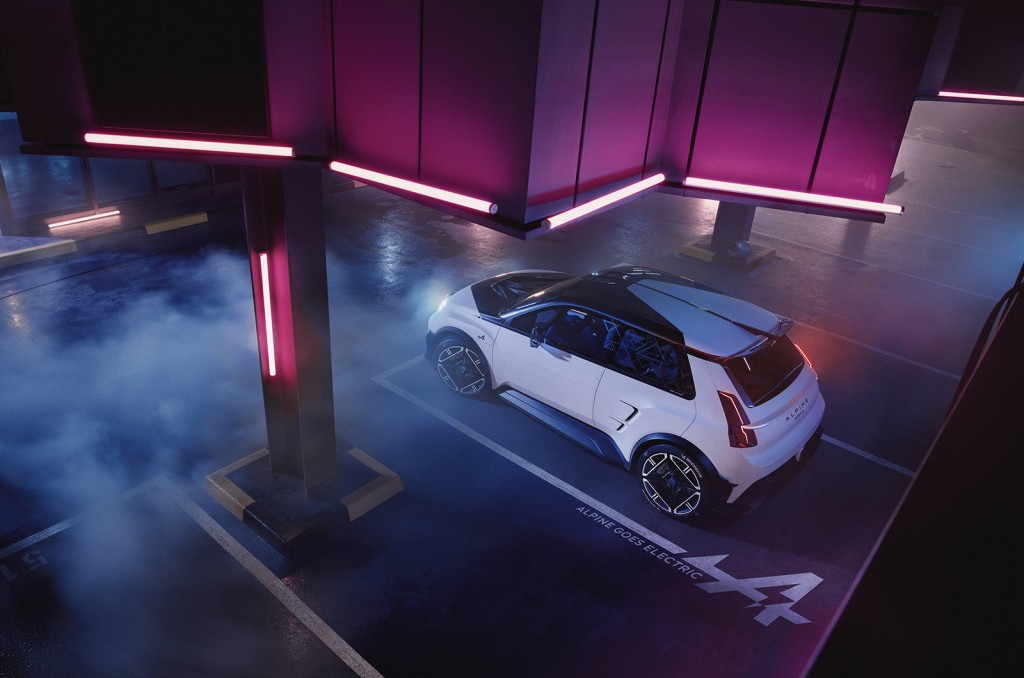 Hydraulic compression stops will allow the suspension to be tuned, while a range of settings car be adjusted from the steering wheel – including 11 ABS positions, and three different drive modes.
Given the focus on ensuring the A290_β is a bit of a track warrior, expect to see the prototype in action at all manner of events before the production version is revealed sometime next year.
READ MORE
Subscribe to the Move Electric newsletter
e-CARS
What is a heat pump and how do they benefit electric cars?
Bold new Volkswagen ID 2all previews sub-£22,000 electric car
e-BIKES
Ten electric bikes we're excited for in 2023
Nine ways to keep your e-bike safe
E-bike theft: how common is it and what can you do to protect your e-bike?
Haibike AllMtn CF 6 e-bike review
e-MOTORBIKES
10 electric motorbike start-ups you should watch out for
Energica e-motorbike to take on all-comers in US racing series
Ducati: How the Italian motorbike brand is gearing up for the electric era
e-SCOOTERS
Planned laws to legalise private e-scooters face delay
Leading e-scooter firms team up on best-practice guide for cities
Ambiguity over e-scooter legality causing 'confusion', says police chief
e-WORLD
Solar panels: 8 ways the sun can power your electric life
First ride: Lunaz Upcycled Electric Vehicle bin lorry
AutoFlight secures huge order for Prosperity 1 eVTOL craft