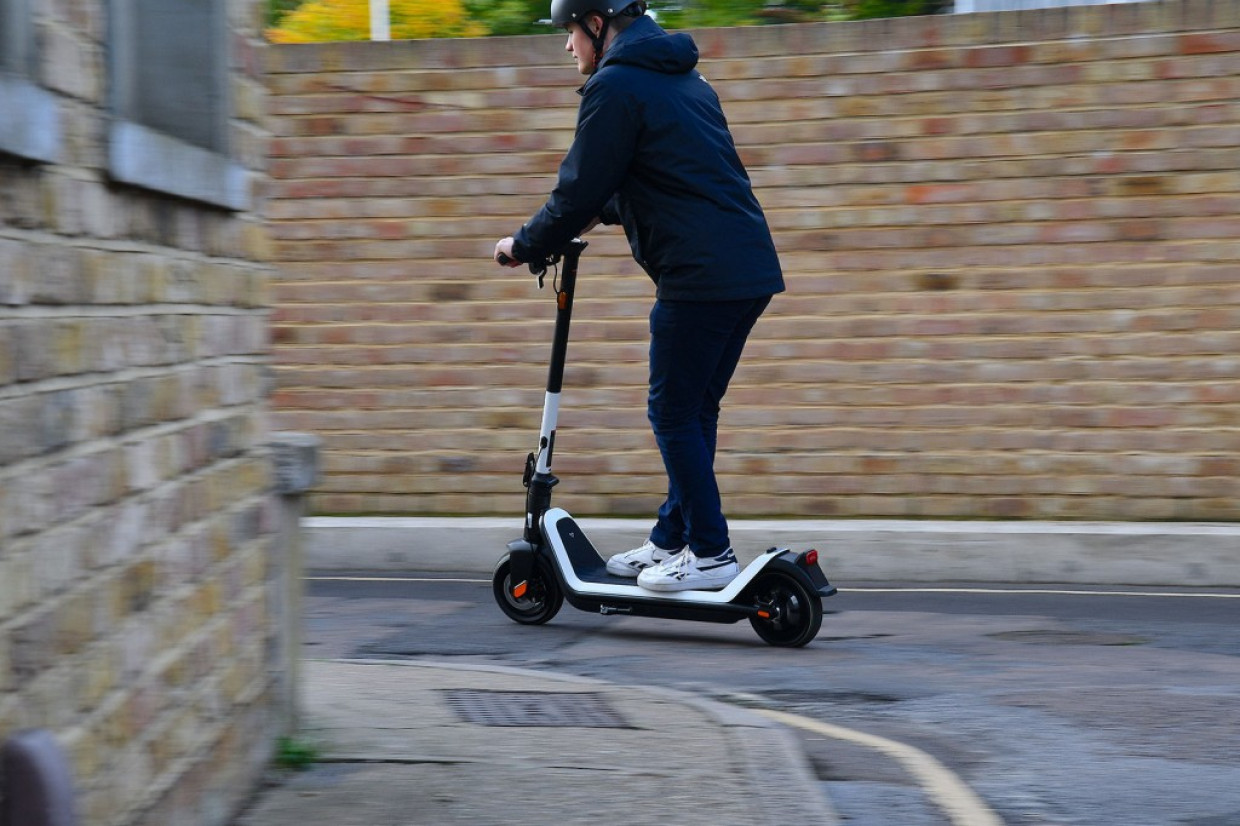 The current ambiguity over the legality of electric scooters on the roads of the UK is causing confusion among the public – and in turn creating "challenges" for the police.
That's the view of Met Police Commander Kyle Gordon, the National Police Chiefs Council (NPCC) lead for Roads Policing Operations. Speaking in a Transport Select Committee hearing on e-scooters, Gordon said officers were trying to take a proportionate response in dealing with illegal e-scooter usage while there remained a "void" in terms of legislative clarity.
The latest e-mobility news in your inbox: get the FREE Move Electric newsletter
At present, while it is legal to buy an e-scooter, it is illegal to use a privately owned machine on public roads. The only e-scooters that can be used on public roads are rental machines that are part of government-approved trial schemes. Planned regulations to fully legalise the machines have been delayed indefinitely.
Voi calls on government to set clear date for e-scooter legislation
Commander Gordon said that the police did not have a view on whether e-scooters should be fully legalised, but said: "My biggest concern from a policing perspective is the ambiguity around e-scooters and the legislation on who can use them and where they can be used.
"Our challenge is a proportionate response to filling a void until a legislative and regulatory framework will make clear to the public what is acceptable or not, and society will then decide what its norms are."
Gordon said that, in his three years as the NPCC's road policing chief, he'd been asked about e-scooters more than any other subject. He noted that, on average, someone is killed or seriously injured on a UK road every 23 minutes, but said "there doesn't seem to be the same clamour for activity from policing in the same space."
He added: "While I understand it's a difficult area my frustration is that occasionally we're being asked to bend our operational response out of kilter with where the threat is, in terms of keeping people safe. A regulatory framework introduced at an early stage would allow society to police itself, and then we only step into the areas we need to in a proportionate way."
Gordon said that the police would "very much" like to see regulations around the sale of private e-scooters, including outing specifications for what machines can be sold. He said: " It seems almost counterintuitive that to purchase a can of alcohol or a certain movie we're very clear around what age someone needs to be to use it, but with e-scooters we're not".
Gordon said that while there was some criminality and anti-social behaviour linked to e-scooters it was "nowhere near the levels that would tend to suggest I'd be getting asked about this subject as much as I do."
He added: "We've seen more examples of electric motorcycles or mopeds being used for criminality. I've spoken to detectives who've talk to street gangs in London, who've said that e-scooters are just too unstable for them to carry out street robberies with. Even the criminal fraternity, it seems, are waiting for direction in this space."
READ MORE
Subscribe to the Move Electric newsletter
e-CARS
Ten electric cars we're excited for in 2023
Getting an EV sideways: how easy is it to drift a Kia EV6 GT?
Q&A: Jaguar Racing's Sam Bird and Mitch Evans on Formula E's new era
e-BIKES
Ten electric bikes we're excited for in 2023
Can you get fit using an electric bike?
e-MOTORBIKES
Ten electric motorbikes we're excited for in 2023
Super Soco TC Max electric motorbike review
Cake and Polestar team up for new special edition Makka e-motorbike
e-SCOOTERS
Planned laws to legalise private e-scooters face delay
Five key takeaways from the rental e-scooter trials report
Which train firms have banned e-scooters from their services?
e-WORLD
Move Electric's best features of 2022: lap records, tuk-tuks… and sausage rolls
Volvo Trucks keeps on electric trucking with three new models