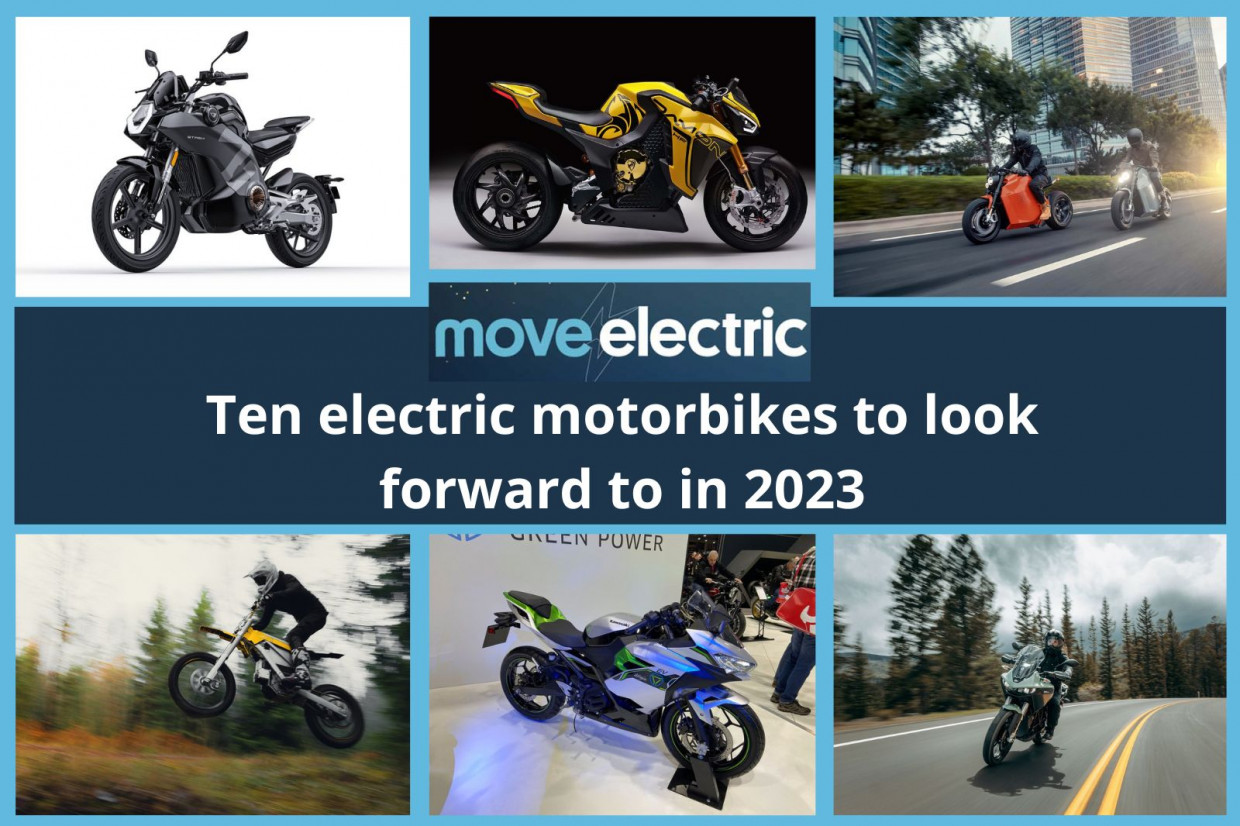 Looking back on 2022, the electric motorbike industry took not just a stride, but a big leap forwards in terms of technological advancements. 
Alongside the wild and striking concepts, such as the Triumph TE-1 development project, more entry-level and affordable machines are entering the fray as emission-free alternatives to petrol-powered two-wheelers.
That progress isn't slowing down, either. Here, we take a look at the top ten electric motorbikes and scooters to look forward to in 2023.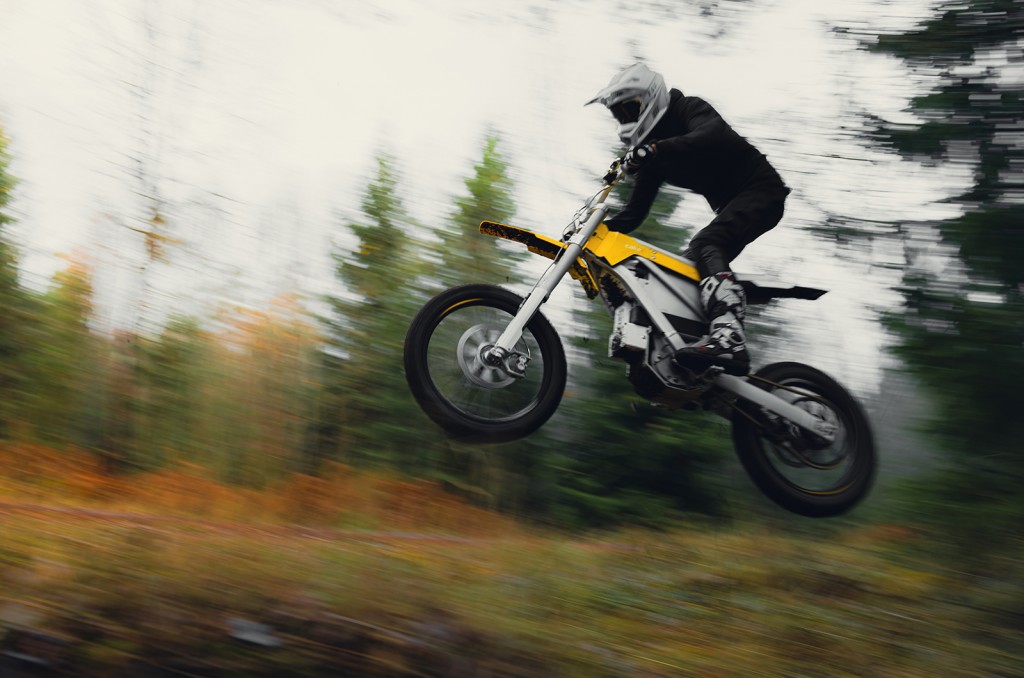 Cake Bukk
The bonkers Cake Bukk will arrive this year as a limited run e-motorbike, with just 50 examples of the off-road focused machine set to be built. Unfortunately, that special edition has already sold out, although expect further Bukk-based machines to follow.
Weighing just 85kg thanks to a lightweight frame and battery, the wild Bukk was designed to offer excellent agility and control for off-road usage. 
To boost performance on rough terrain, Cake has added WP Cone valve air fork suspension, which has 278mm of travel compression damping and rebound damping to improve the ride. 
In the frame sits a removable 2.9kWh battery, which Cake claims allows for around three hours of off-road riding. And with a time of 2.5 hours, you won't have to wait long before heading back out on the trails for more electrifying two-wheeled thrills.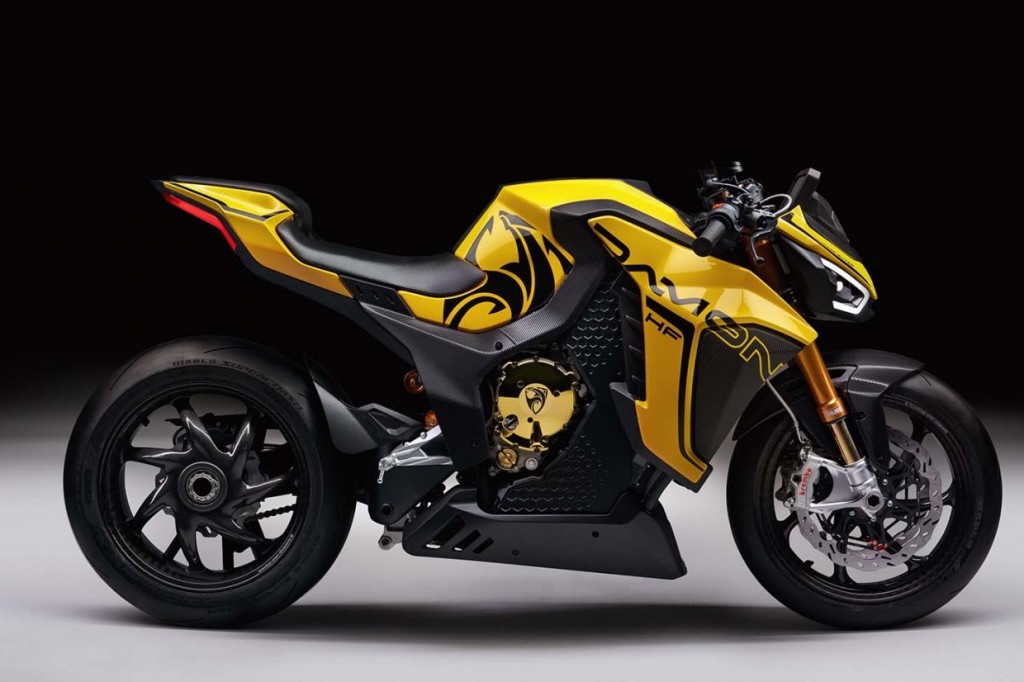 Damon Hyperfighter
The striking 170mph Damon Hyperfighter stepped into the ring earlier this year as a naked version of the brand's Hypersport performance e-motorbike. 
Damon's Hyperfighter is offered in three guises: Colossus, Unlimited 20 and Unlimited 15. The range-topping Colossus and Unlimited 20 models get a 20kWh battery which offers a range of up to 146 miles, while peak power is a whopping 146kW - that's impressive for an electric machine. 
The entry-level Hyperfighter, the Unlimited 15, has a smaller 15kWh battery, a 120-mile range and lower top speed of 150mph. 
Canadian outfit Damon is building a new factory in British Columbia where both the Hyperfighter and Hypersport, with the new sports e-motorbikes set to enter production at the end of 2023. Could this topple the likes of the Energica Ribble when it lands later this year?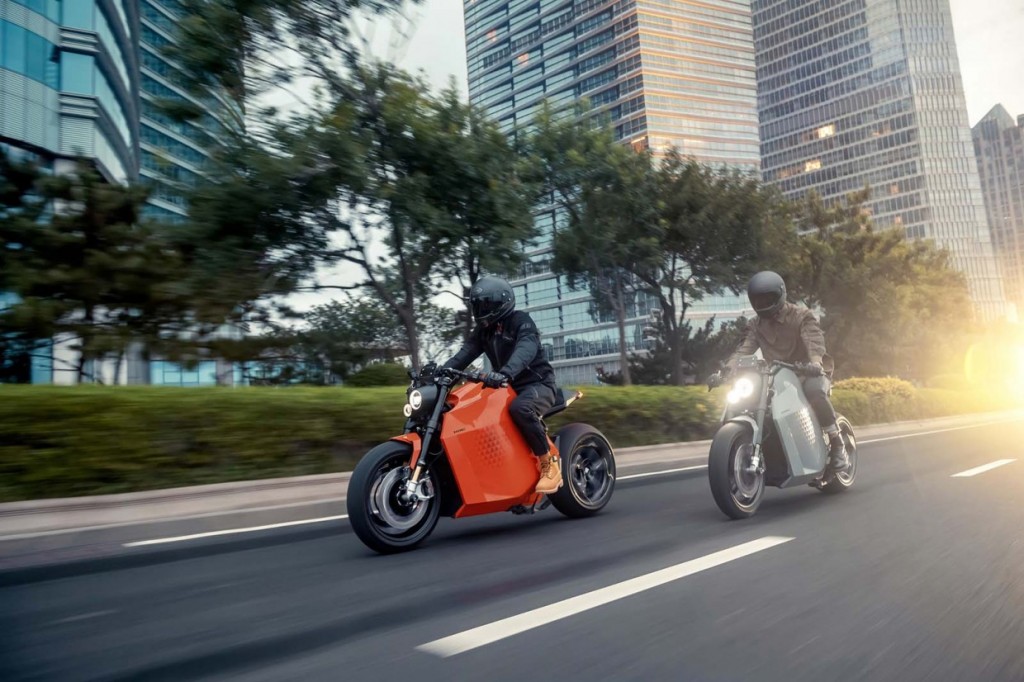 Davinci DC100
Davinci Motors turned heads late last year when it revealed its first electric motorbike, the DC100. 
The striking machine launched with some bold stats too: 100kW peak power output, a top speed of 124mph and a range of up to 222 miles. 
All motorcycles will be built at Davinci Motor's factory in China, with prospective buyers able to pre-order the DC100, which costs from £22,800. First deliveries are expected between the second and third quarter of 2023, with Davinci set to build its first showroom in Europe next year. 
Although not confirmed by Davinci, the firm's website does allow customers from the UK to reserve a DC100, so we could see them on British roads in the future.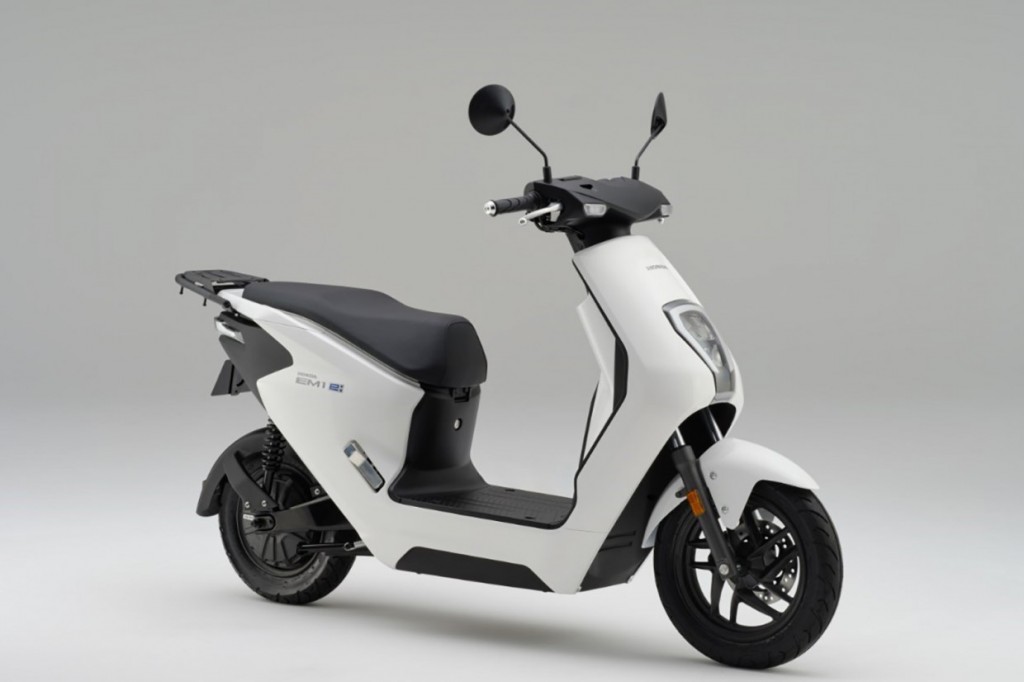 Honda EM1 e:
Japanese brand Honda unveiled its first electric-two wheeler, the EM1 e: at the EICMA motorcycle show in Milan late last year as an urban-focused moped. 
Honda will ramp up its electrification efforts by launching more than ten e-motorbikes by 2030 – with some electric sports bikes bound for Europe. The EM1 e: is the first part of that major line-up expansion.
Honda has confirmed it will use its Honda Mobile Power Pack e: swappable battery system, with the 1.3kWh battery offering a claimed range of more than 25 miles. The battery is compatible with battery swap stations that Honda is developing, suggesting that the technology could eventually come to Europe.
The EM1 e: will arrive in the middle of 2023, being the first of the ten e-motorbikes Honda plants to launch globally by 2025.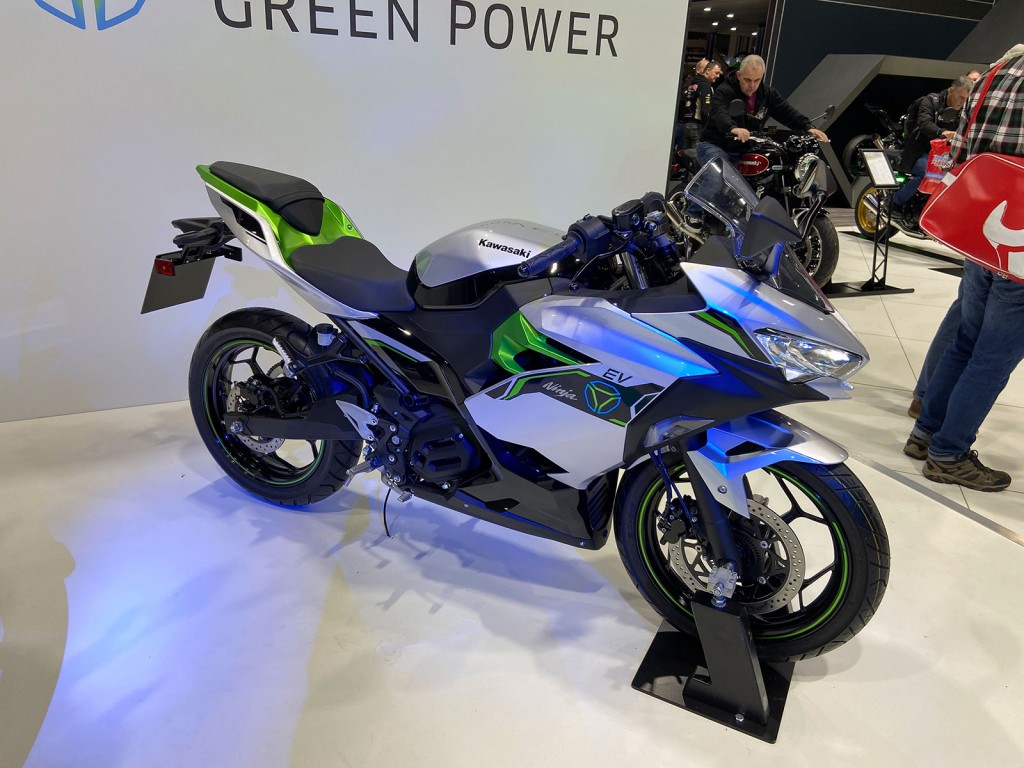 Kawasaki Ninja EV
The Japanese brand's superbikes have long been powered by a combustion engine, but this year we could see the first electric two-wheeler from Kawasaki with the new machine set to wear the Ninja nameplate. 
Technical details on the new bike are limited, nor has Kawasaki fully confirmed the name of its electric Ninja e-motorbike. But this remains a significant moment for the electric motorbike industry, as storied brand Kawasaki is one of the first well-established brands to showcase an electric motorbike. 
Company boss Hirshori Ito has kept much of the Ninja EVs details under wraps but suggested that the future model would fall into the European A1 licence category and feature two removable 12kg battery packs. 
The Ninja EV shown above, albeit in prototype guise, is set to launch fully later this year alongside a smaller 125cc equivalent model and hybrid variant.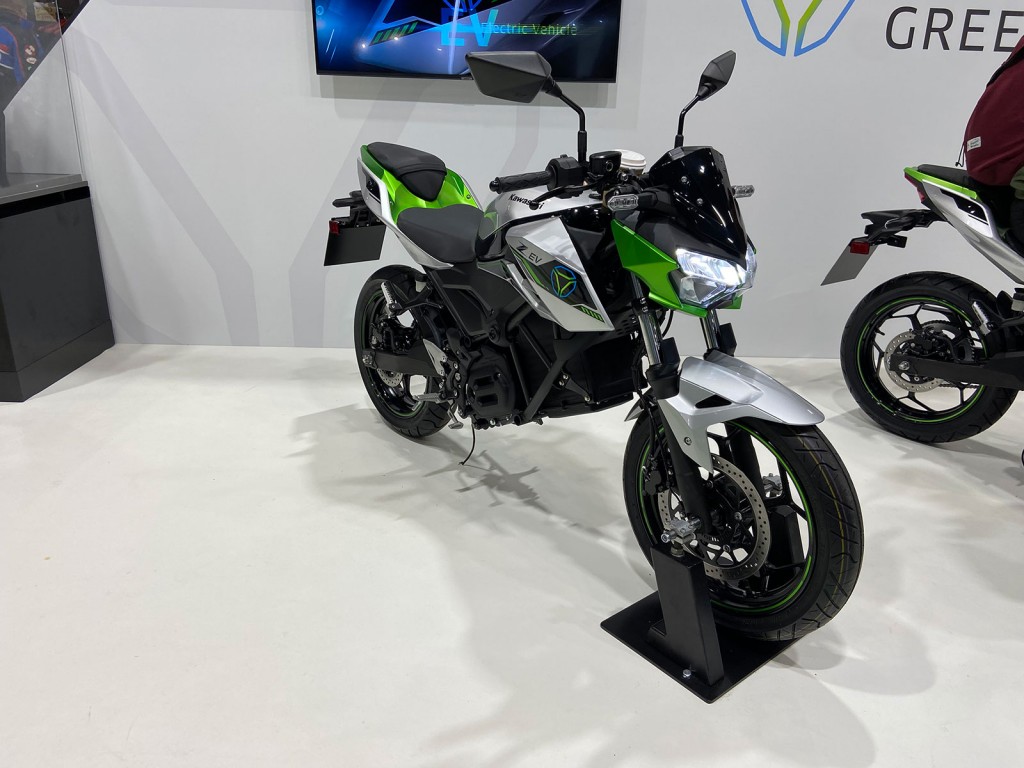 Kawasaki Z EV
Kawasaki is spoiling us here, with not just one, but two new electric motorbikes. The slightly smaller Z EV is, as previously mentioned, is similar to a 125cc machine and like its Ninja EV sibling details are scarce. 
The motorbike giant has revealed, however, that the smaller Z Ev will use the same powertrain as the Ninja variant. 
Expected to launch later this year, the smaller Kawasaki will likely fall into the A1 licence category, meaning riders with a CBT licence should be eligible to ride the inbound e-motorbike.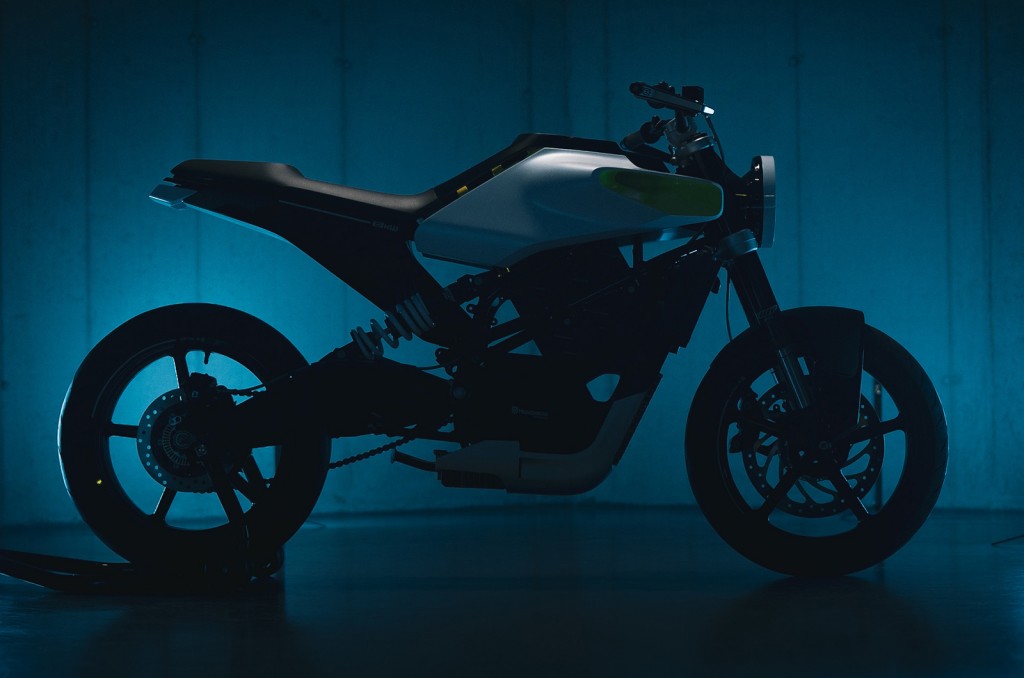 KTM E-Duke 
Austrian motorbike giant KTM confirmed its plans to launch an electric version of its Duke model last year, with the electric variant set to arrive later this year. 
KTM's plans to launch the E-Duke were revealed in an investor report from parent firm Pierer Mobility, which also owns Husaqvarna and GasGas motorcycle brands.
The inbound E-Duke is expected to use the same platform and powertrain as the Husqvarna E-Pilen concept, which previews the first electric machine from the Pierer group.
Both the E-Pilen and E-Duke will be powered by a 10kW (15hp) motor offering similar performance to a 125cc bike. Power will come from a fixed 5.5kWh battery. Husqvarna has said that when launched, different power outputs could be offered ranging from 4kW to 10kW. 
KTM and Husqvarna are aiming to undercut premium brands such as Harley-Davidson spin-of Livewire, by offering entry-level electric machines.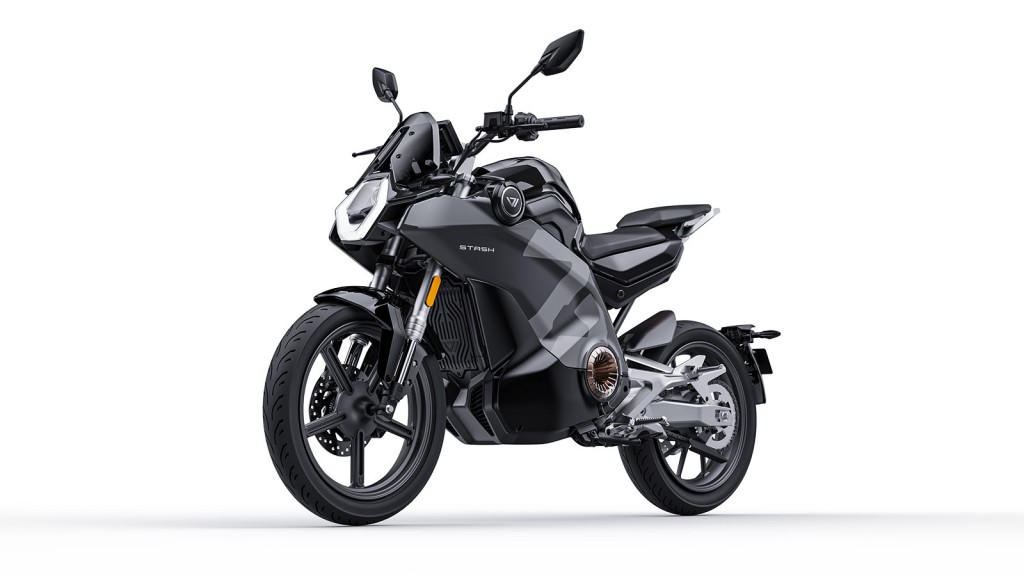 Vmotor Stash
First revealed at the 2021 EICMA show as a concept, the Vmoto Stash is set to arrive as the brand's first premium electric offering.
The design of the Stash has been largely retained for the production version, with the new machine mixing the agility of an electric scooter and the riding enjoyment of a traditional motorbike, according to Vmoto. 
Power is drawn from a removable 1.2kWh battery, which is paired to a 15kW electric motor - top speed peaks at 74mph. Using a three-pin domestic plug will charge the Stash in around 3.5 hours. 
The Stash is one of three new motorbikes for Australian brand Vmoto, as the firm will also launch its F01 electric scooter and a off-road-inspired machine aimed at a younger audience.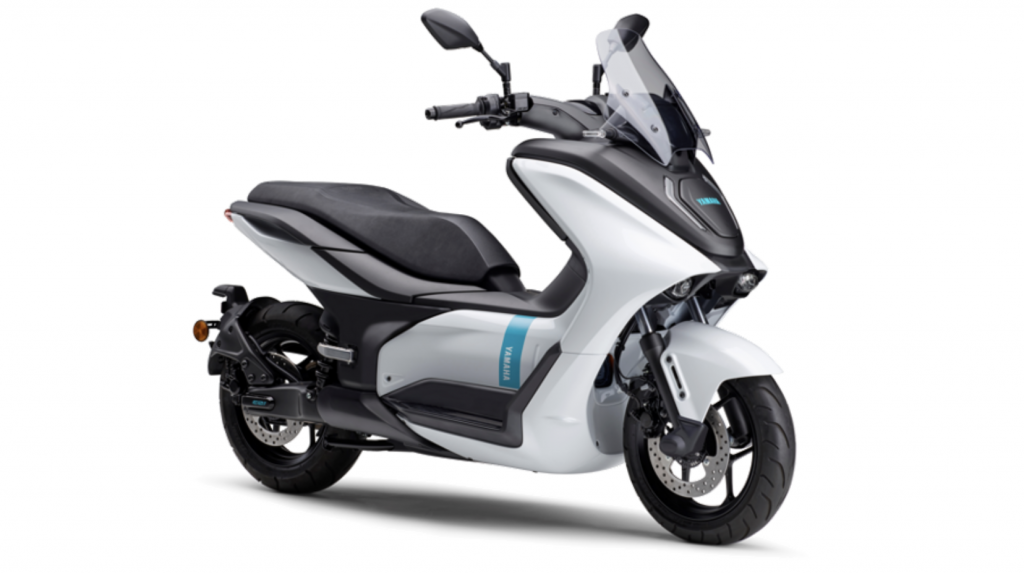 Yamaha E01
Following the launch of the Japanese brand's Neo's electric scooter, Yamaha looks set to expand its line-up of electric two-wheelers with the E01. 
Powered by a 4.9kWh battery the E01 promises a range of 65 miles and a peak power output of 8kW. Unlike the Neo's the E01 does not feature removable battery technology, but has fast charging capabilities, allowing for a 0-90% charge in just one hour. 
The E01 is already on sale in Japan, but is expected to make its European debut later this year.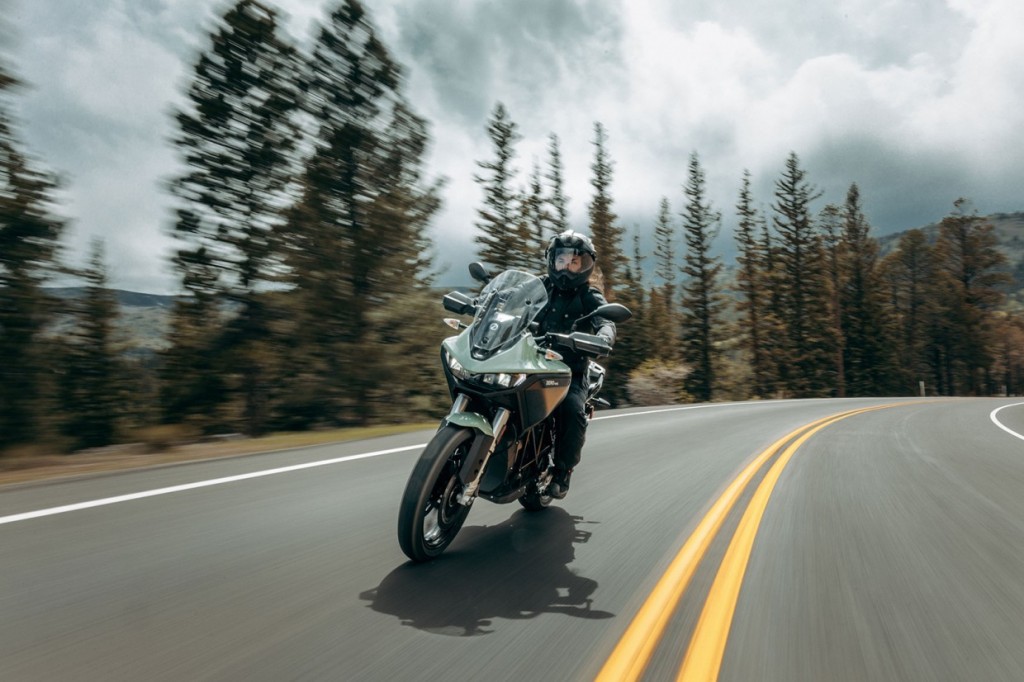 Zero DSR/X
Unveiled last September, the American brand's new DSR/X is Zero's first electric adventure bike that will headline its model line-up for 2023. 
Blending urban motorway commuting with off-road capabilities the DSR/X is equipped with Zero's latest Z-Force motor which produces 166lb ft of torque and 75kW peak power. 
Range is up to 180 miles for city riding, with the combined range (a mix of both urban and motorway riding) is 134 miles. 
The California-based outfit redesigned the frame of the DSR/X to create more ground clearance, with almost 200mm of adjustable front suspension.
Keep your eyes peeled for the new Zero adventure bike because the DSR/X is available in the UK, with prices starting from £24,150.
READ MORE
Subscribe to the Move Electric newsletter
e-CARS
Chinese car brand Nio to expand into UK by end of 2023
Driving a Citroën Ami around London: five things we learned 
New Polestar 3: 380kW performance EV aims to 'redefine' the electric SUV
e-BIKES
Seven essential accessories to improve your e-bike life
The Lake District village that's pioneering community e-bike schemes
e-MOTORBIKES
Honda to launch more than 10 electric motorbikes by 2030
New Zero DSR/X launched as electric adventure motorbike
Stilride: the brand reinventing electric motorbike production
e-SCOOTERS
8Tev B12 Roam e-scooter review
Pure Electric launches two new machines that 'reinvent' the e-scooter
Rise in e-scooter accidents prompts call for 'urgent' government action
e-WORLD
Artemis electric ferry revealed for Bangor to Belfast service
New Mobilize Solo Concept is a safety-conscious e-scooter rival
Volta Zero: the electric truck tearing up the rule book for the electric age