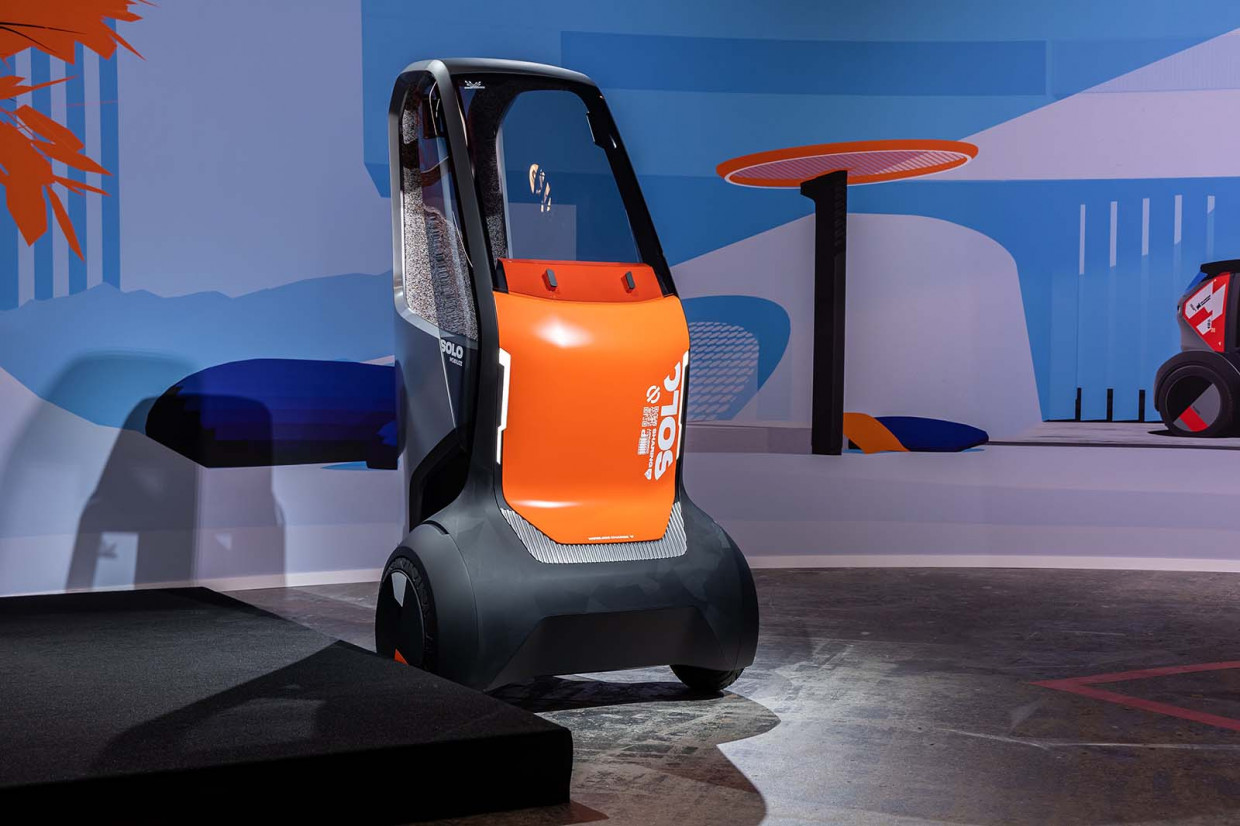 Looking for an easy way to zip around the city in something much smaller than a car but safer than an e-scooter? Then check out the bold new Mobilize Solo Concept, an unconventional, upright, three-wheeled, single-seater electric vehicle.
The concept has been unveiled by Mobilize, Renault's new mobility brand, with the idea that it could potentially be used for ride-sharing schemes to help reduce congestion and pollution in urban areas. 
Get our FREE newsletter for the latest e-mobility news, reviews and features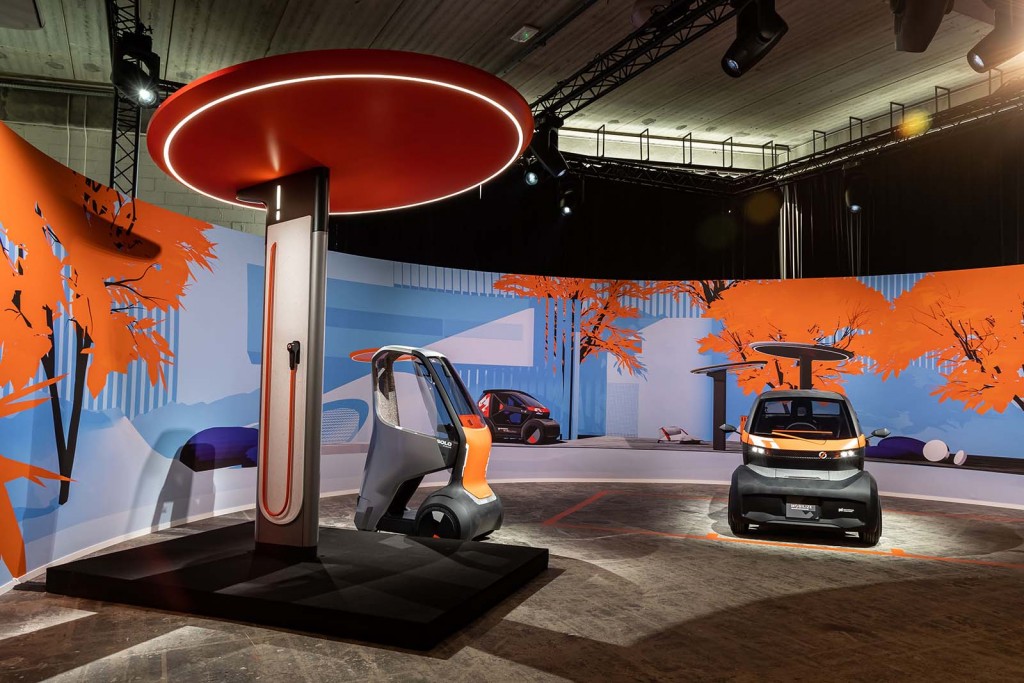 While the Solo is just a bold idea for now, Mobilize is also working on a range of products and services that are set to launch in France imminently – with other markets, including the UK, following soon behind. Check out our separate story to learn more about Mobilize.
Mobilize: how Renault's new brand is out to disrupt the mobility market
What on earth is the Mobilize Solo?
The Mobilize Solo Concept is the firm's vision of what a single-person mobility vehicle could look like in the future – we're talking sometime after 2024 here. It's effectively a very upright three-wheeler: two big front wheels contain the motors, and a smaller wheel at the back steers it – yes, it's rear-wheel steer.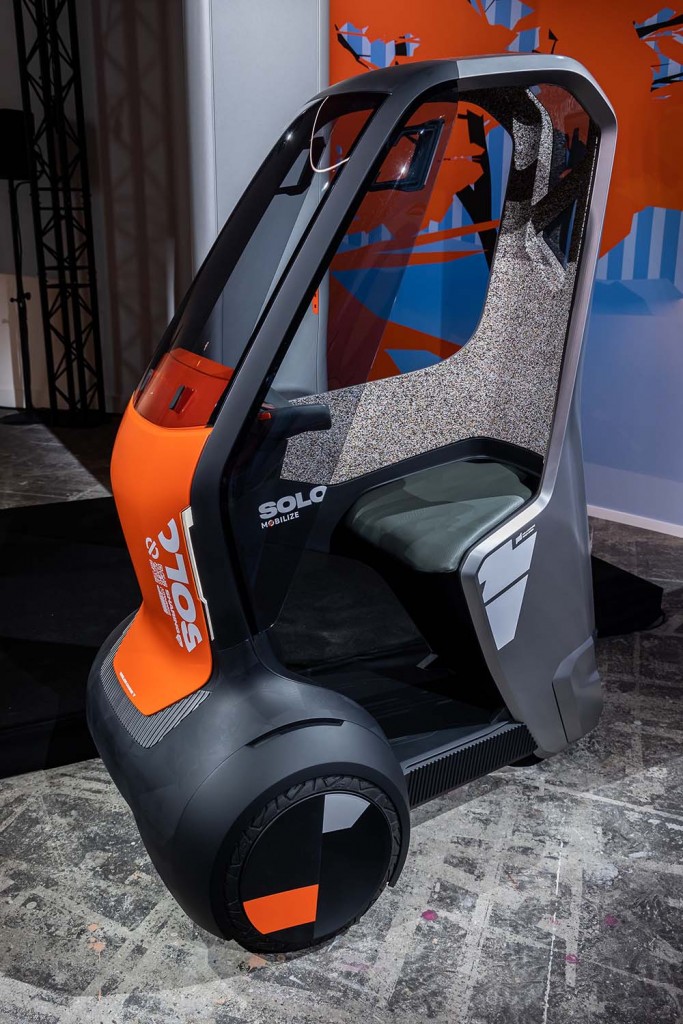 Renault 4 previewed ahead of Paris motor show reveal
"The concept is to reduce to the minimum the vehicle's footprint on the road while allowing a person to move around the city – and while still being protected from accidents," says Mobilize design chief Patrick Lecharpy. 
Effectively, the aim is to develop an electric vehicle that is as small as possible, while still affording the user a level of safety that they wouldn't find on a rental e-scooter. Ultimately, Lecharpy thinks that the Solo could tempt riders away from both e-scooters and cars.
So what will make me a fan of the Solo?
The Solo is designed to offer more protection for the rider than an e-scooter. For starters, the three-wheel design makes it more stable – and Mobilize insist that with the battery and motors located in the floor a low centre of gravity means that there's no risk of it toppling over.
The rider is largely enclosed by the Mobilize, with only the left side left open for easy access. Lecharpy says that was designed because research shows that most vehicles in countries that drive on the right are hit from the right side. 
Because the Solo is designed for use purely as part of rental and other mobility fleets, the controls are designed to be super simple. There's a yoke style controller to turn the machine left and right, and power is activated using a thumb-controlled throttle on the steering wheel.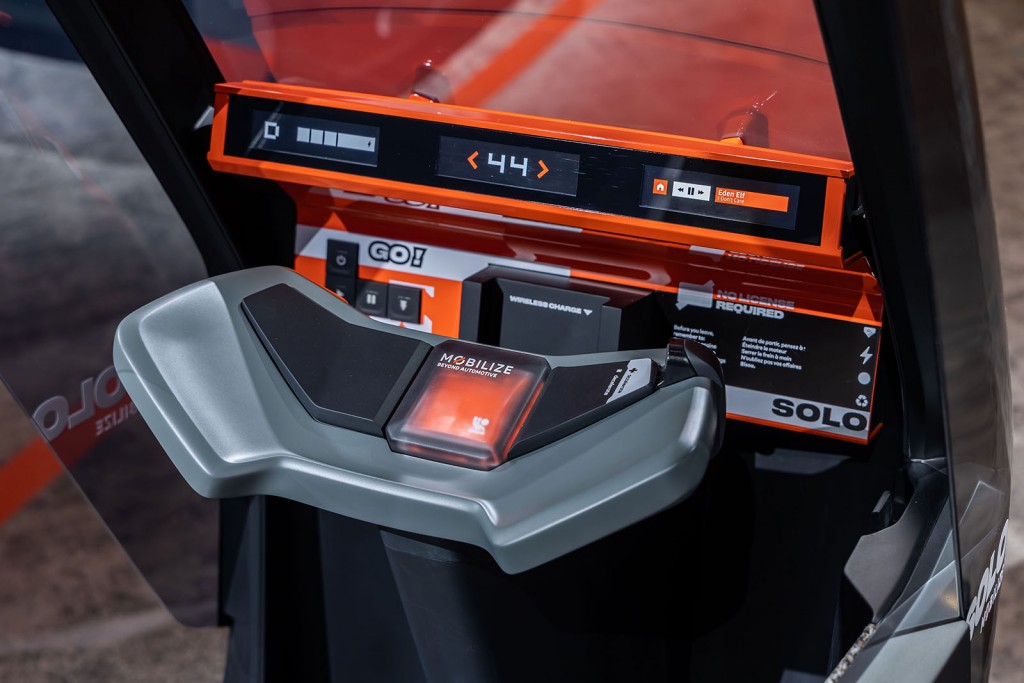 There's a neat smartphone mount and the few other buttons are big and chunky so they're east to spot.
The driver sits on a simple-but-comfy seat, which lifts up to give access to a small but useful storage area. "We wanted to create something that was as inclusive as possible," says Lecharpy. "Current two-wheel mobility vehicles are not accessible for everyone, so we wanted to fulfil the needs not addressed by currently vehicle classes.
"You can jump in it easily and it's simple to get going, and teenagers can use it – while being safer than riding an e-scooter."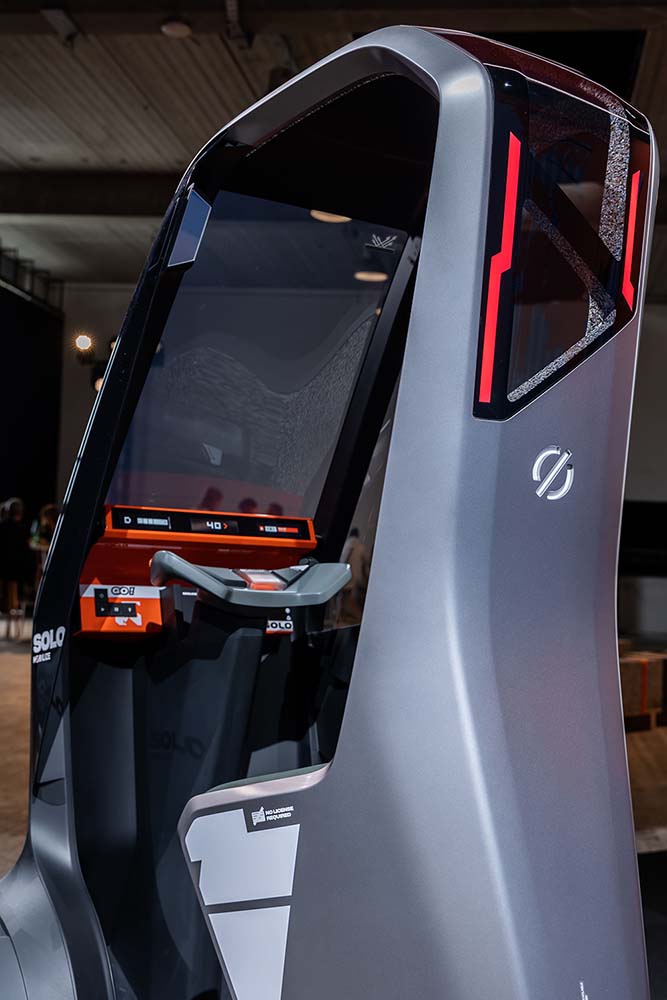 Give me some Solo specs
Although the concept is a running prototype, Mobilize won't get into the specs too deeply, but it weighs around 80kg, is made largely of recycled material and can run at speeds of up to 15.5mph – in line with the fastest speeds of e-scooters and the electric pedal assist limit for e-bikes.
Now the catch: part of the reason the Solo is just a concept for now is because it doesn't actually fulfil current light vehicle regulations in France. But Mobilize will use it to push for a potential new light vehicle class for machines less than 900mm wide and 165mm long. 
In the UK, the government is currently working on plans to create regulations for a new light electric vehicle category. That will likely have various classes within it, including one for two-wheeled e-scooters. Further classes covering light three-wheeled vehicles could follow.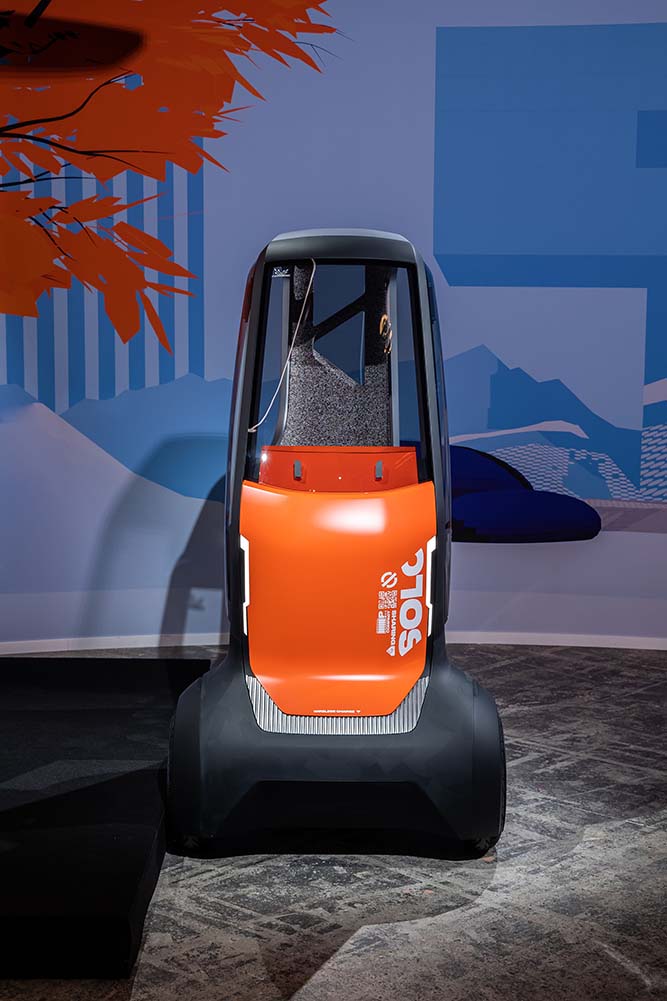 For now, Lecharpy says the focus is on gauging the reaction to the machine: "The point of doing this is to get feedback to understand what people want and what we should do. The aim is to invent something that can fulfil the mobility needs of tomorrow."
READ MORE
Subscribe to the Move Electric newsletter
e-CARS
Video: Can the National Grid cope with a surge in electric vehicles?
e-BIKES
What to look for when buying an e-bike: Move Electric's top tipsx
The rise of Volt Bikes: 'when we launched, people thought we were mad'
e-MOTORBIKES
Maeving RM1 electric motorbike review
Q&A: Zapp founder on why electric mopeds are the future
Government plans 2035 ban on new non-zero emission motorbike sales
e-SCOOTERS
Tier to upgrade e-scooter fleet with a smart 'Parrot'
Q&A: Neuron Mobility's UK boss on e-scooters, safety and helmet selfies
e-WORLD
Polestar to supply battery tech to electric boat firm Candela
Engineering giant ABB working on electric Dover-Calais ferry