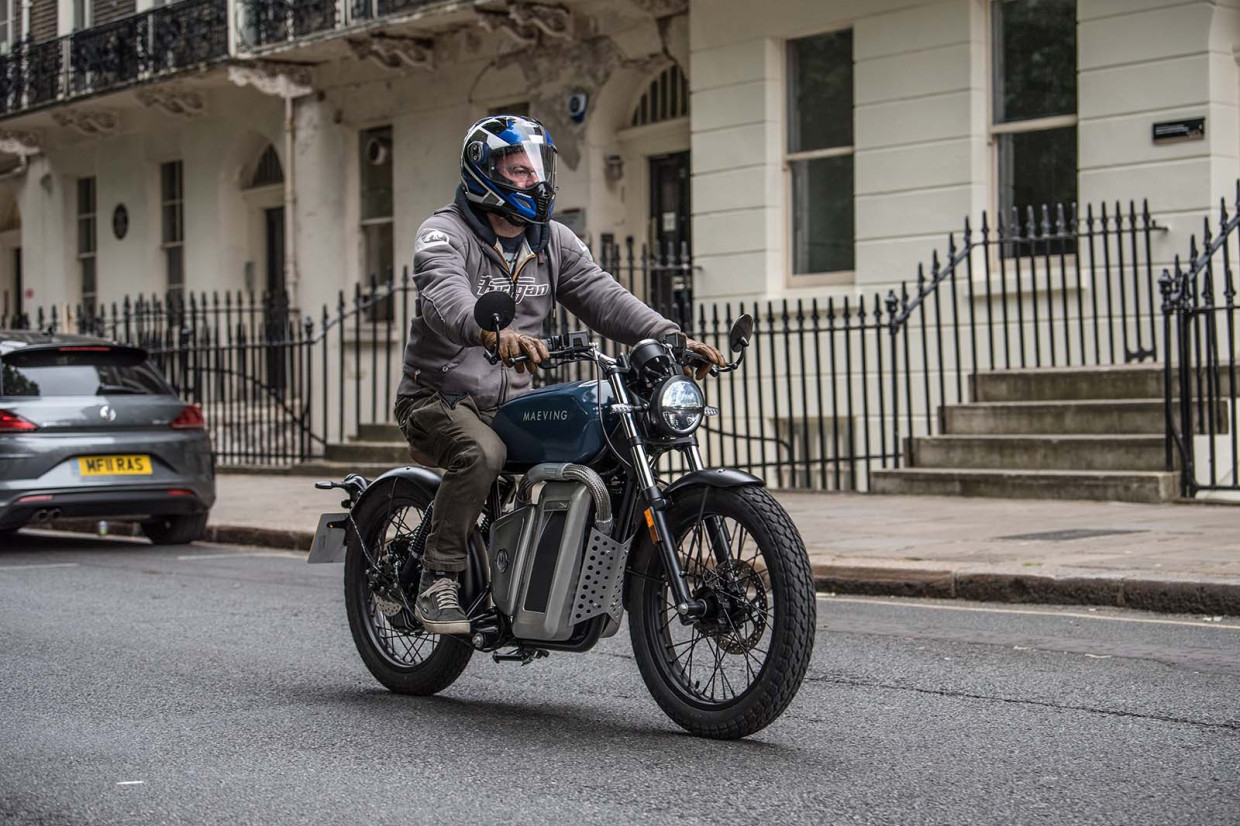 Move Electric rating: four-and-a-half stars out of five
What am I looking at?
If you're thinking that the Maeving RM1 looks like a classic British motorcycle from the middle of last century, that's no coincidence. The new electric motorbike is British designed, engineered and built, at a facility in Coventry, the historic home of the British bike and car industry. It's meant to be a retro-designed desirable product. And it is.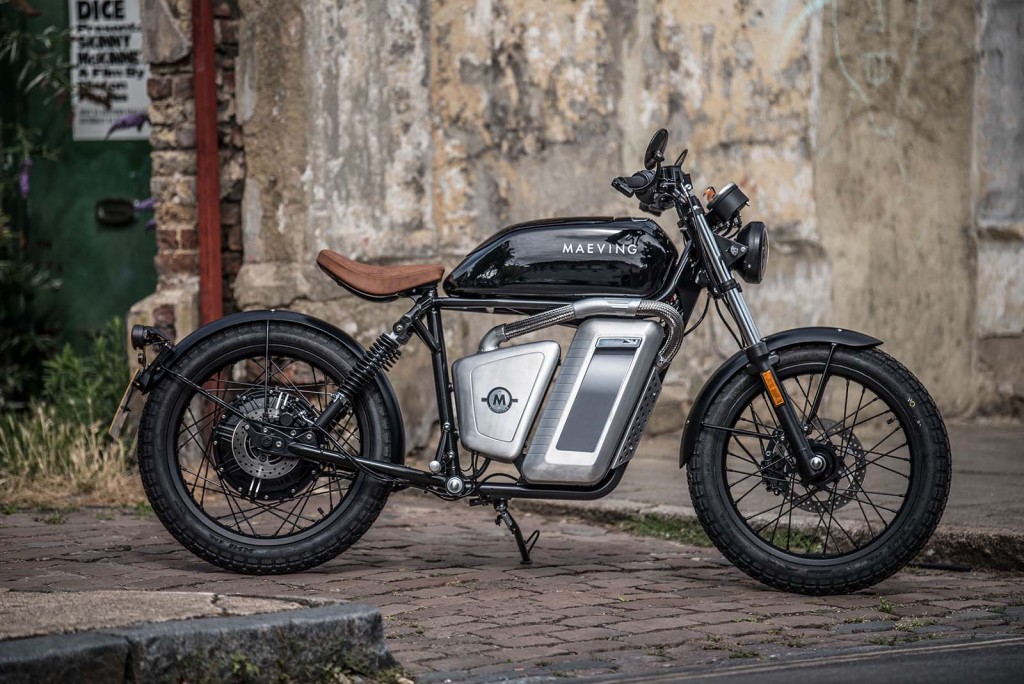 A retro-styled electric motorbike? Tell me more...
It's a near 125cc equivalent e-motorbike available in a couple of different flavours, but will be most popular in twin-battery, 45mph form that gives it a range of around 80 miles. There's a 28mph option too, and you can spec it with a single battery which has a shorter range if you want, but with two batteries and a max speed of 45mph (a bit more on the flat with a prevailing wind) it can still be ridden after only a day's CBT (compulsory basic training) on an 'A1' driving licence and, we suspect, this is the form which suits it best. And in which it's really impressive. 
Subscribe to the Move Electric newsletter
Maeving believes it has made a bike with more British components than any other bike maker – sourcing from the UK wherever possible. It has a steel frame with a triangle suspended by twin shocks at the rear, and a small leather-like saddle. There's a footpeg either side of the frame but the controls, like a scooter, are all operated from the handlebars rather than by the feet.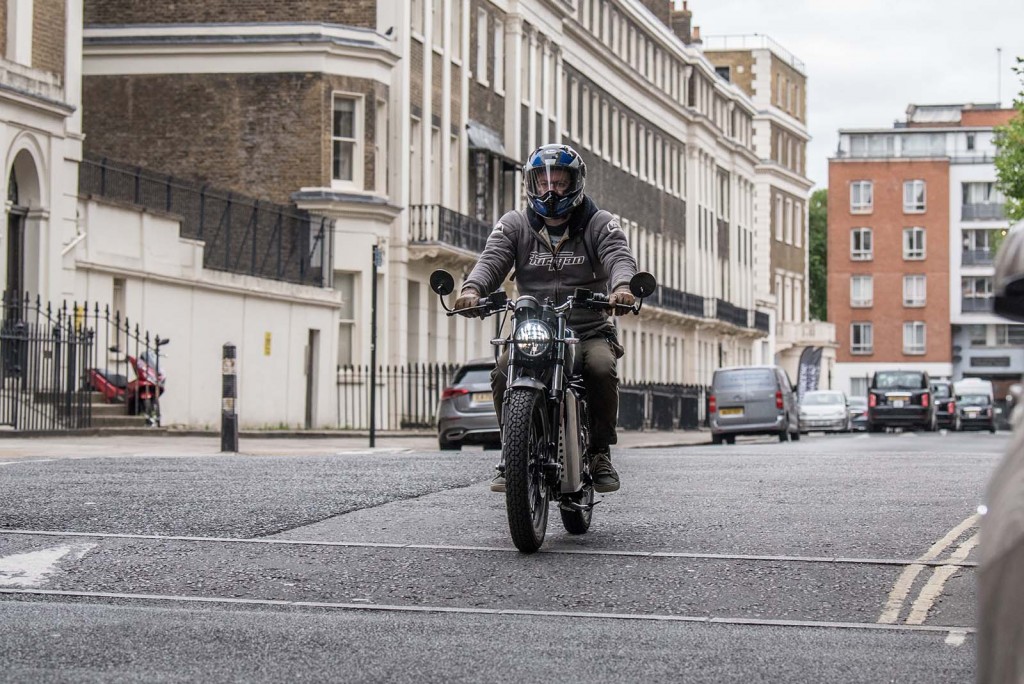 How fast can it go and how big are the batteries?
The motor is an in-hub Bosch unit mounted in the rear wheel, so there's no chain or drive belt to worry about – although it does make the wheel itself heavier, which can have an adverse effect on comfort and handling.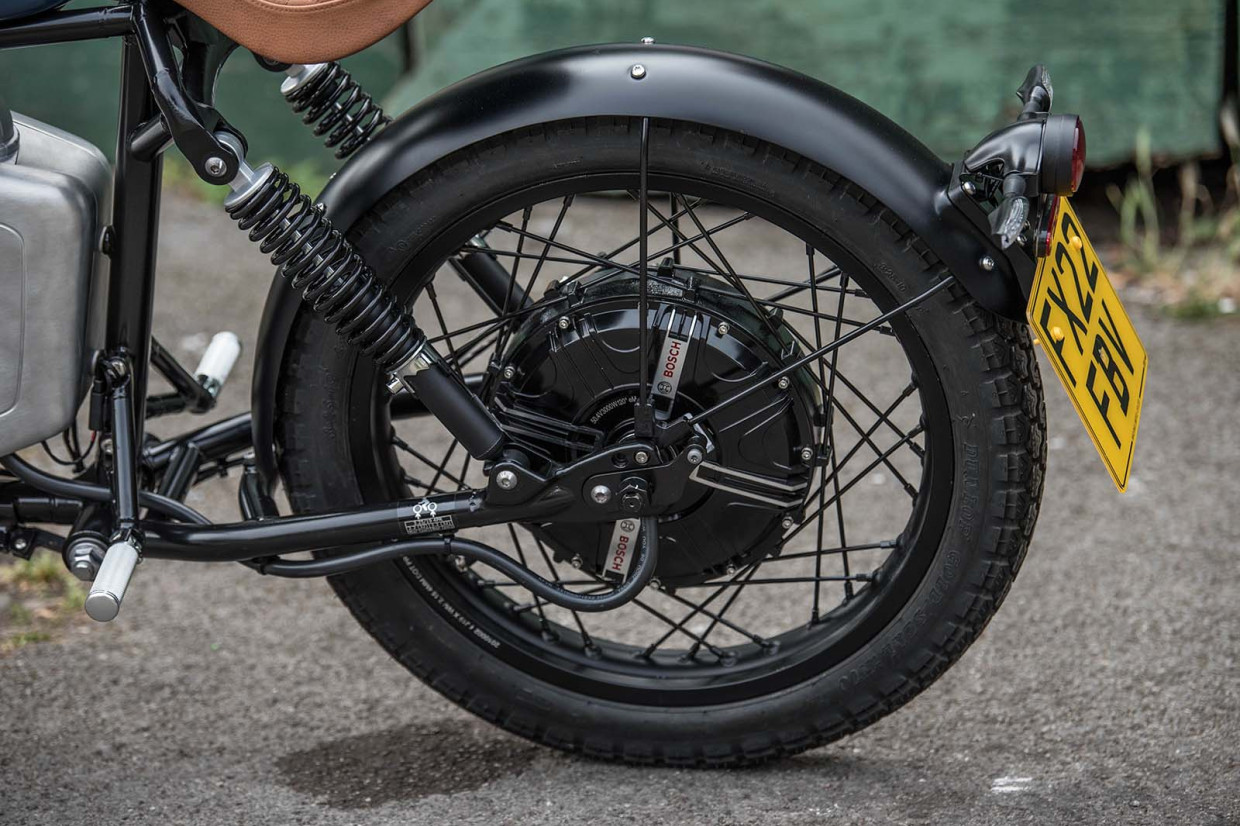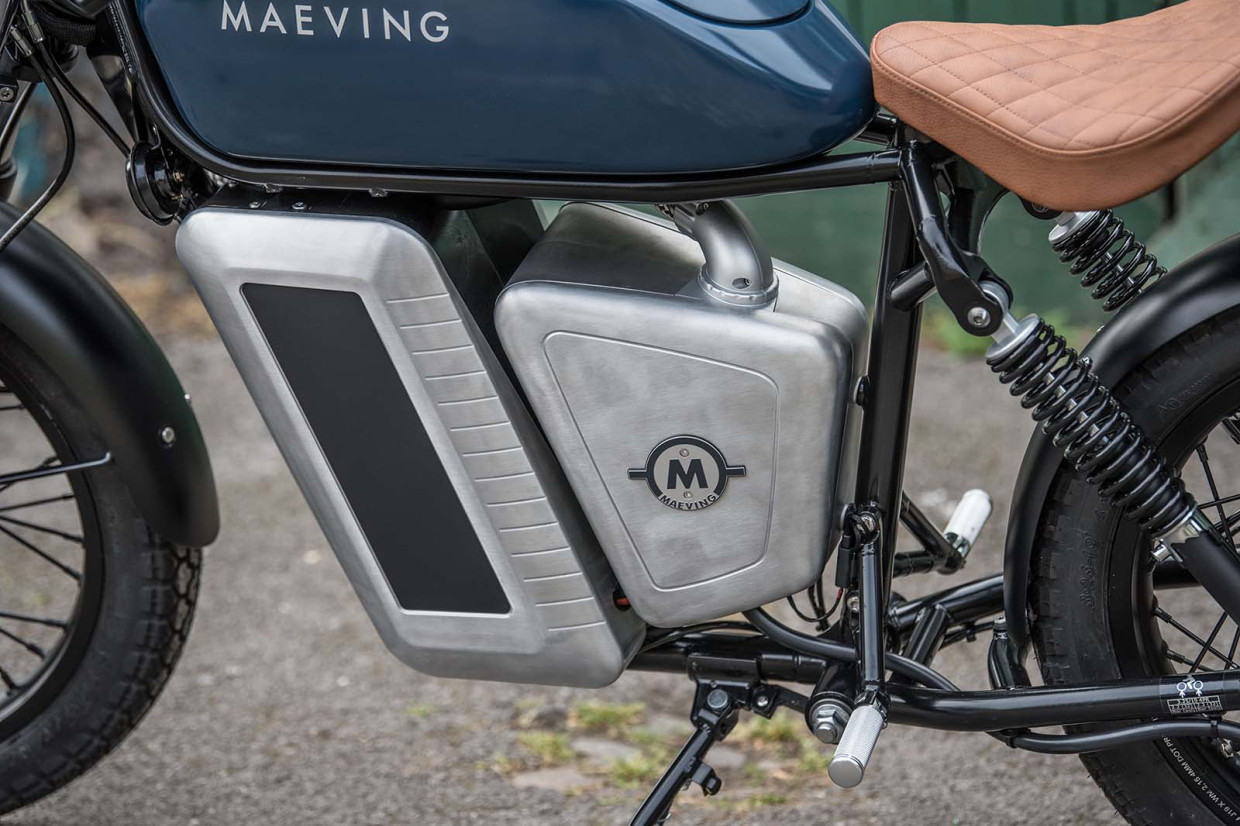 The motor makes 5.9hp in the bike's 'A1' variant as tested (or 5.4hp in 28mph-limited form), plus 118lb ft (160Nm), whose peak is developed from a standstill. Petrol engines need to rev before they give peak performance. Electric motors give their maximum from rest.
If you specify one battery it's a 42Ah pack mounted in the silver-coloured front cradle where a bike's engine would usually be. The smaller silver unit behind houses the inverter and management gubbins. If you spec a second battery – and we would – that sits in the box that looks like a conventional bike's fuel tank (so, of a fashion, we suppose it still is). That can be a storage box if you only run on one battery.
Ducati: How the Italian motorbike brand is gearing up for the electric era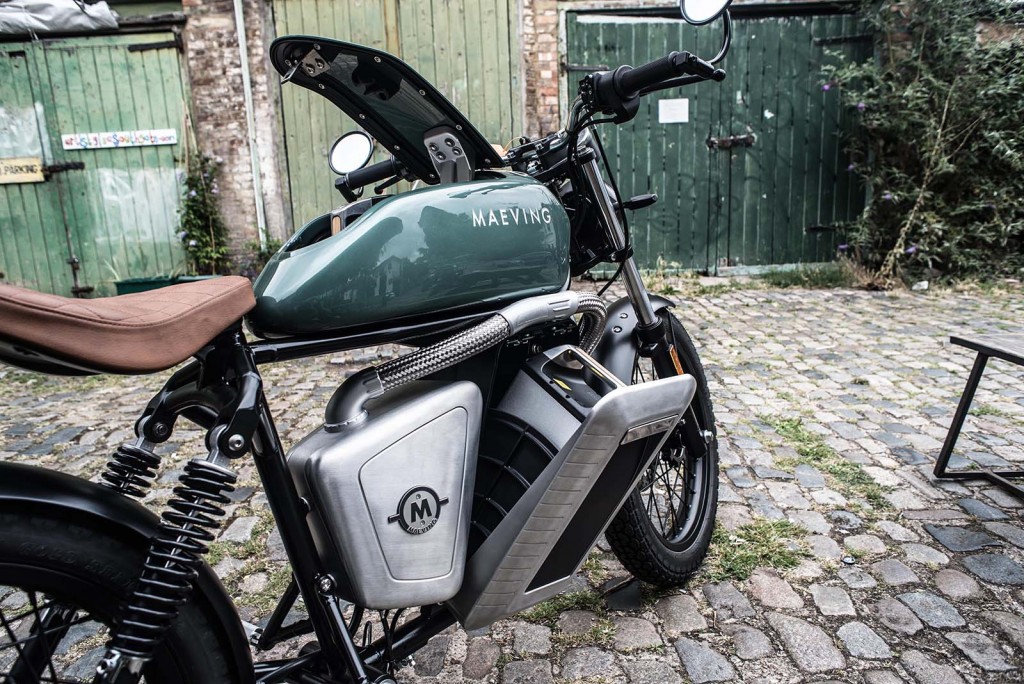 There is an argument that with an electric bike you don't need to package elements where you would with an internal combustion engine – so you can have something radical-looking like BMW's CE-04. But Maeving has packaged the RM1 so that it looks classically cool, and to our eyes, is none the worse for it.
How to do a CBT on an electric motorbike
What about the quality and ride?
Fit and finish, certainly, seems first rate. Even the battery packs, with bamboo trims look good. They each weigh 12kg and can be charged from 0-100% on a three-pin plug in around four hours and you get two chargers if you spec two batteries. Unlike electric car batteries, small bike batteries are too small to accept fast charging speeds.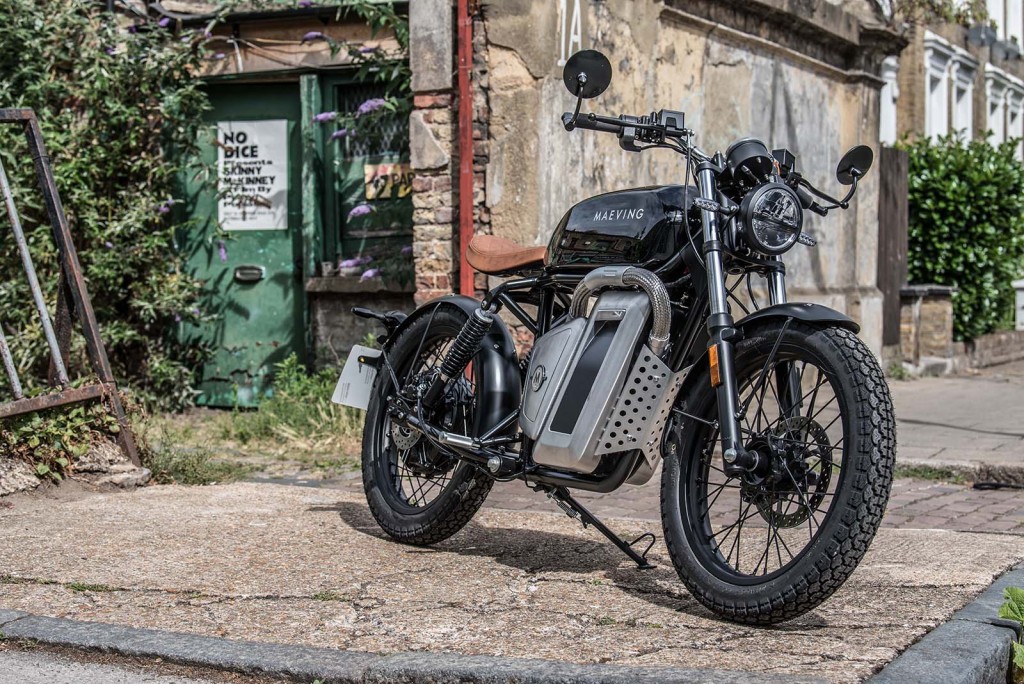 With batteries clipped into place, the RM1 primes itself with a turn of the key, then you select drive and it's twist-and-go just like a scooter. Throttle response is really nicely judged, reasonably soft but very linear, so it's easy to meter out the right amount of power. 
The bike is actually pretty small and the seat position quite low, and weight – even with two batteries fitted – only 123kg. It's brilliantly manoeuvrable. Maeving has apparently hired several former Triumph motorbike engineers and they've set the RM1 up to handle with both stability and agility.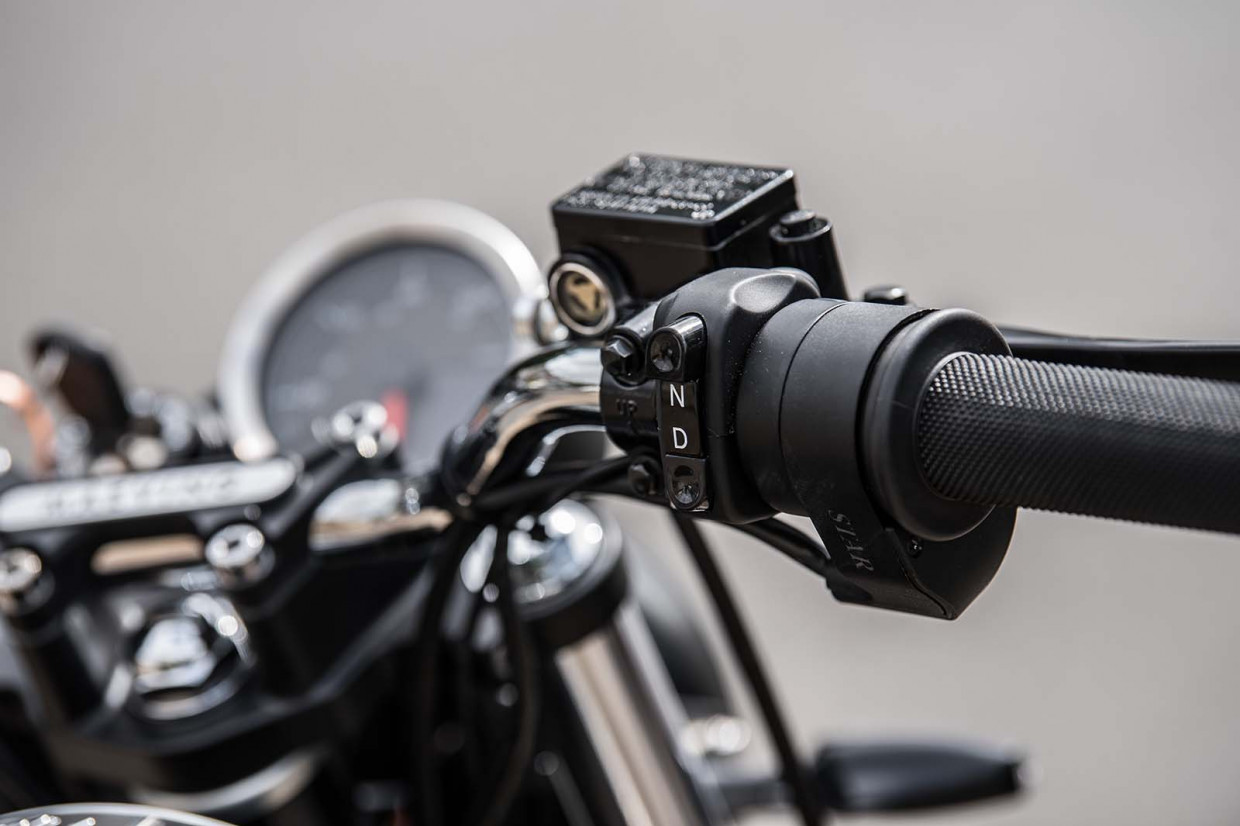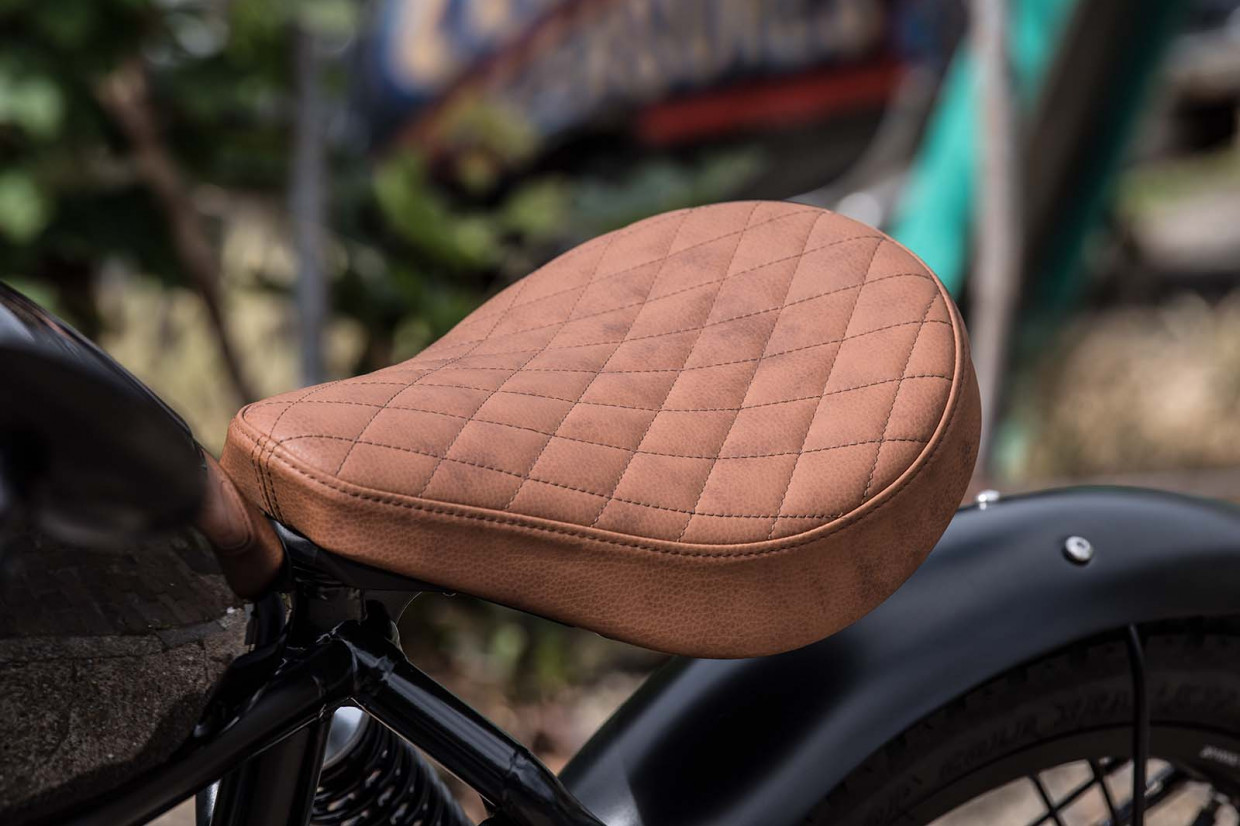 Given it's also narrow and there are no gears or foot pedals to worry about, it's an absolute doddle to ride and filter in town – and if you catch a glimpse your reflection in a window, it looks very cool, too. 
Anything else I should know about?
Given its compact size, big lads might feel a touch cramped and the seat is quite firm, but ergonomically it works seriously well. There is no ABS but the brakes are linked – so if you apply the rear brake, it very gently applies the front, with the major part of the front's stopping power coming from the front brake lever.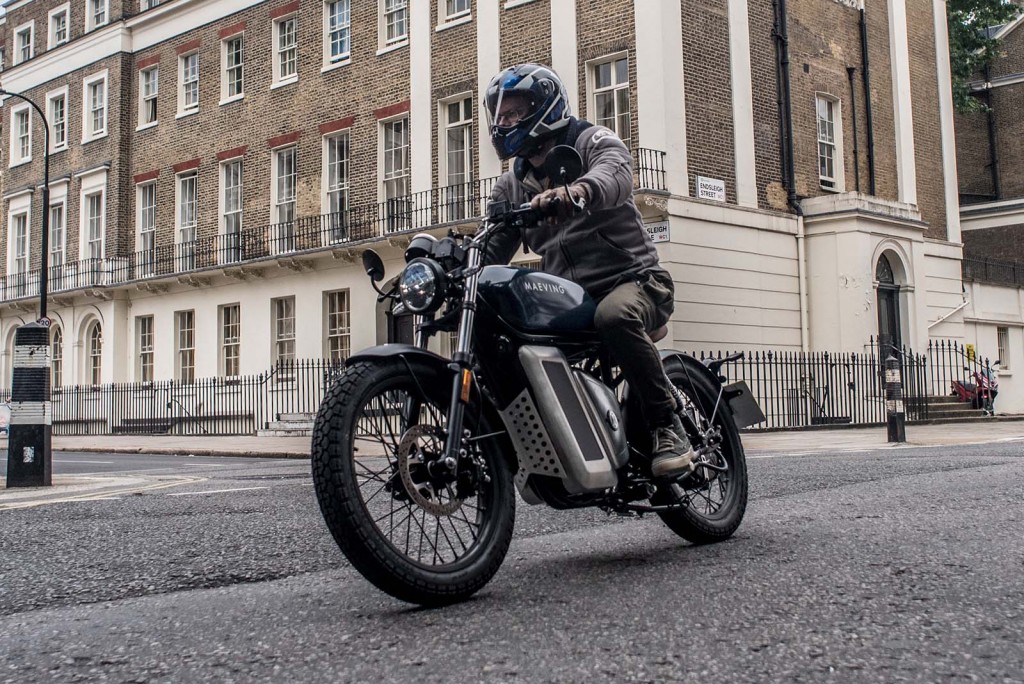 Either way it's always very predictable and dependable, and feels stable at higher speeds owing to wheels that are larger than a trad scooter's.
The battery state is shown as a percentage rather than a range – riders will get used to that, and given the range will reduce much more quickly on the open road than in town, there's a degree of sense in showing it in percent rather than miles.
How much does it cost?
The RM1 is priced from £4995 in single battery form, or £5990 with two batteries (or you can always buy a second one later), and it comes with a two year warranty on the bike, three years on the batteries. And you can have it in seven different colours.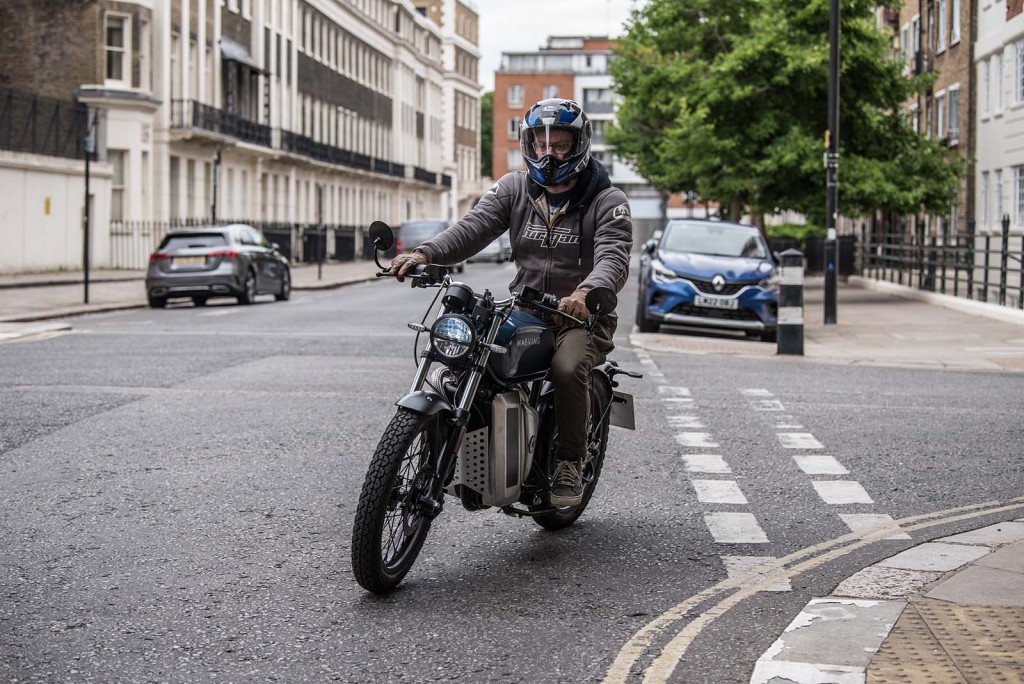 Supply is direct from the manufacturer, who'll deliver it, rather than through dealers – though there will be a number of pop-up shops for test rides or purchasing too. And there are finance options.
Verdict
Ultimately it's a great-looking, pleasingly finished bike that's not unreasonably priced and great to ride in town. Really easy to recommend.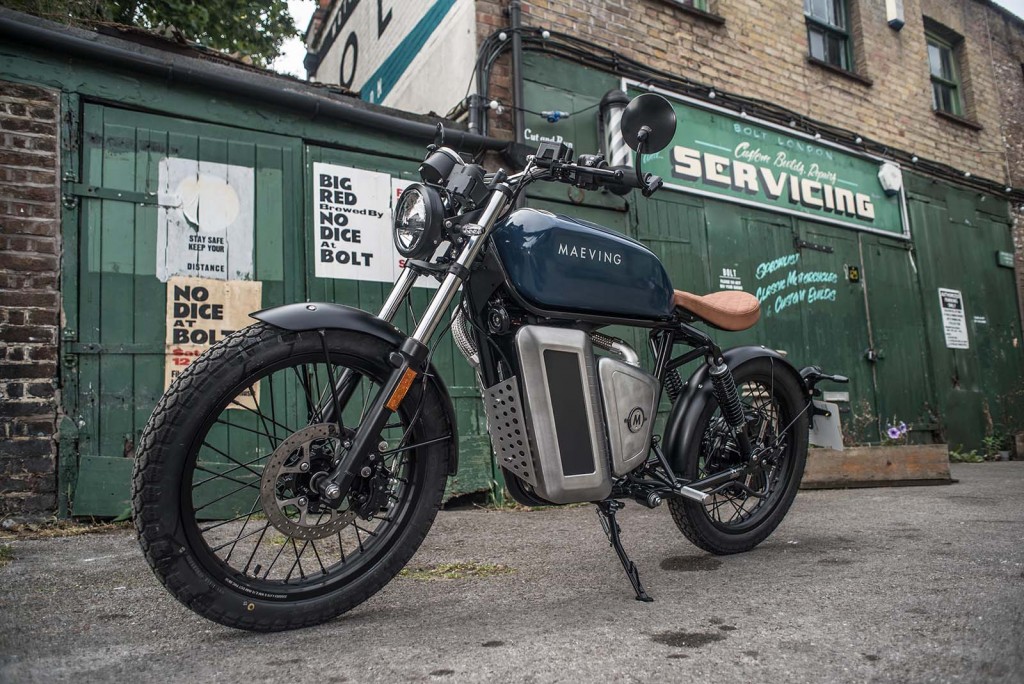 Maeving RM1
Price: £5990 (twin battery) 
Electric motor/s: Bosch hub motor
Drive battery: 2x LG lithium-ion 42Ah 
Power: 3.0kW (4bhp) continuous, 4.4kW (5bhp) peak
Torque: 118 lb ft / 160Nm
Top speed: 45mph claimed
Range: up to 80 miles
0-62mph: na
Kerb weight: 123kg 
READ MORE
Subscribe to the Move Electric newsletter
e-CARS
UK charging networks: complete guide to every provider
New Cupra UrbanRebel is a bold EV supermini with 273-mile range
e-BIKES
10 fun things to try on an electric bike
Living with a Gocycle G4: how easy is it to adjust to?
e-MOTORBIKES
Seat Mó eScooter 125 UK review
How to do a CBT on an electric motorbike
Energica unveils new Experia electric tourer motorbike
e-SCOOTERS
Are e-scooters legal in the UK?
Private e-scooter rules 'cannot simply copy' rental regulations
Superpedestrian's European boss on why e-scooters are for everyone
e-WORLD
New Candela P-12 Shuttle to arrive as first electric 'flying' ferry
Pipistrel Velis Electro: meet the first certified electric plane