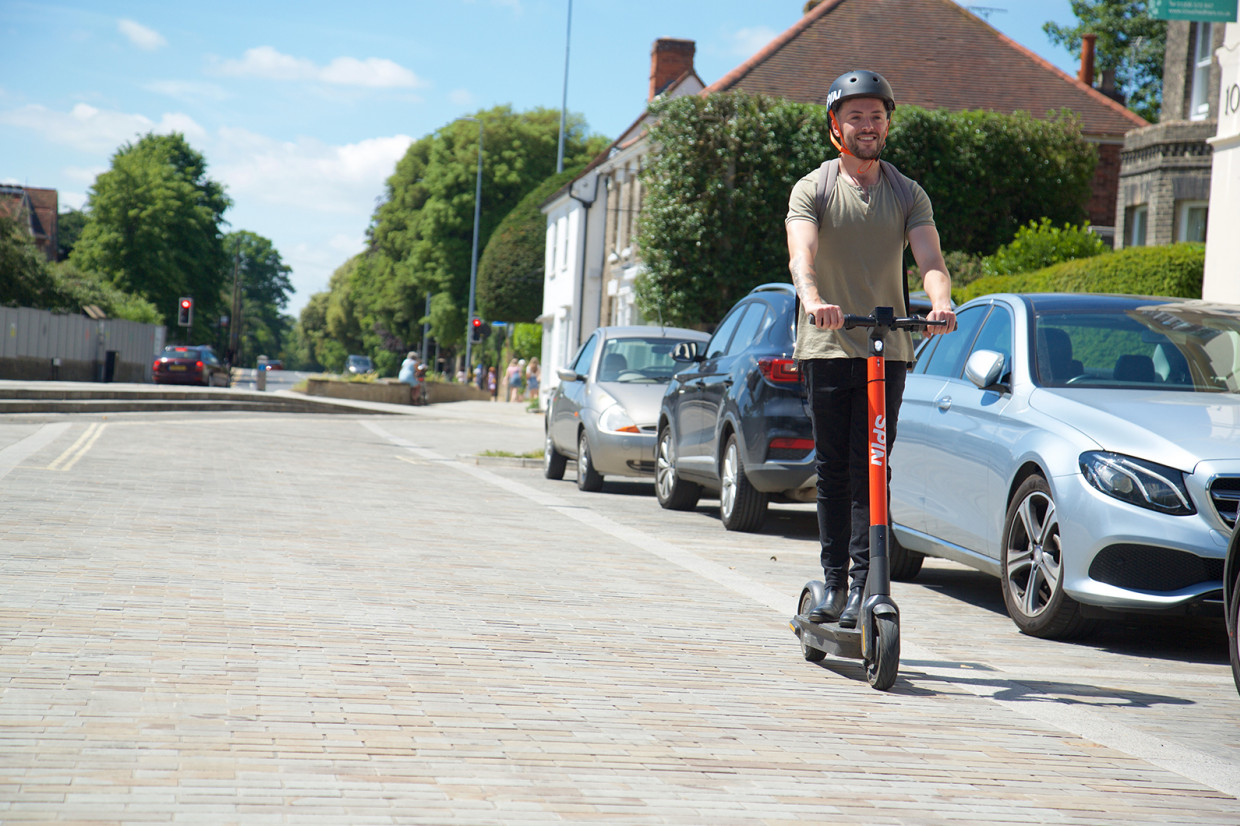 New regulations to legalise private e-scooters cannot simply copy the existing rules for rental machines, according to the Parliamentary Advisory Council for Transport Safety (PACTS).
The UK government recently announced that it is planning to introduce new legislation to allow the use of private e-scooters on public roads. It has said that "safety will be at the heart" of those rules, and has suggested they will be closely based on the rules for the ongoing rental e-scooter trials backed by the Department for Transport (DfT).
Are e-scooters legal in the UK? All your questions answered
Transport safety body PACTS, which began as an all-party parliamentary group and is now a registered charity with a membership of more than 100 organisations, has issued a briefing document in response to the announcement that calls on the government to go further.
In the response, PACTS says "now that the use of private e-scooters is to be legalised, appropriate regulations for construction and use are essential."
It adds: "Although the DfT evaluation of the rental e-scooter trials may help to inform safety considerations for private e-scooters, the use and construction of the two types of e-scooter differ too greatly."
Rental e-scooters are limited to 15.5mph from a 350W motor, although in some trials use of GPS technology is employed to limit the speed of the machines in some areas and prevent them from being ridden in other areas entirely. PACTS argues that it will not be feasible for private e-scooters to feature such geo-fencing technology.
PACTS has highlighted its previous recommendations for private e-scooters, calling for a lower maximum speed of 12.5mph and a maximum power output of 250W. It also recommends minimum front and rear wheel sizes (of 12in and 10in respectively), two independent brakes, mandatory lighting, an acoustic warning system and a maximum unladen weight of 20kg.
The body has also asked for tampering with a motor to produce more power to be prohibited by law, riding on the pavement to be prohibited, helmet use to be mandatory, a minimum user age of 16, and carrying a passenger, drink driving and mobile phone use to be prohibited. Rider training and third-party insurance would be recommended.
While the government-approved e-scooter trials are being used to evaluate data on safety, PACTS says that has been little assessment of the impact of the "extensive" private e-scooter usage already taking place on UK roads. 
A study conducted by PACTS and funded by the Road Safety Trust was undertaken to gather casualty data. As with the official DfT e-scooter collision data recently released it shows a riding number of e-scooter accidents as their usage becomes more frequent.
Based on records compiled from the police, media and insurance firms, PACTS says there were more than 900 casualties in collisions involving an e-scooter in 2021. Of that total, nearly 40% were seriously injured, while 12 people were sadly killed.
Around 70% of the e-scooters involved in accidents were private e-scooters, with 15% rental e-scooters and 15% not recorded. Around a quarter of all riders were hurt in single-vehicle collisions, with more than 40% of serious injuries head injuries.
READ MORE
Subscribe to the Move Electric newsletter
e-CARS
New electric cars for 2022 and beyond: what's coming when
New BMW i7 unveiled as luxury electric saloon
e-BIKES
Best e-bikes for every category 2022
Moustache Samedi 28.7 e-bike review
e-MOTORBIKES
Yamaha Neo's electric scooter review
Cake launches new global electric motorbike race series 
e-SCOOTERS
Government set to announce plans to legalise private e-scooter use
New study finds e-scooters are five times safer than bikes
e-WORLD
World's first airport for flying taxis opens in UK