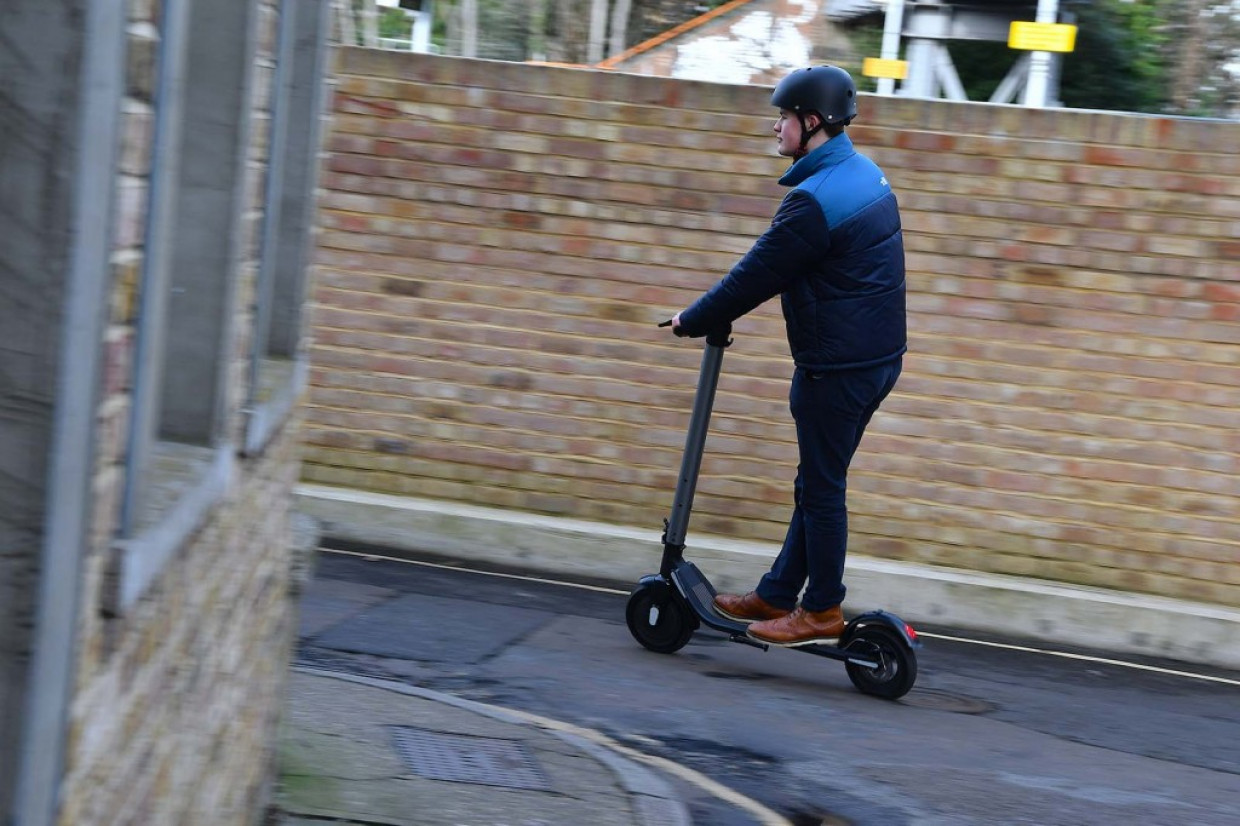 The number of collisions and injuries involving e-scooters in Great Britain last year more than doubled compared to 2020, new government data shows.
The Department for Transport (DfT) has released the information as part of its annual update of reported road casualties. While the government has announced plans to legalise e-scooters by creating a new vehicle category, e-scooters are listed in the DfT data as 'other vehicles' because there is not yet a category for them.
Move Electric's definitive guide: Are e-scooters legal in the UK?
The DfT has produced a separate factsheet on e-scooter reported road casualties, based on data supplied by police forces. Here are some of the key findings.
Collisions and injuries increased significantly in 2021
The data provided by police forces show that there were 1280 collisions recorded involving e-scooters during 2021, compared to 460 the previous year. Of those incidents, 309 involved no other vehicles (compared to 83 in 2020).
The increase in incidents and injuries likely reflects the increased use of e-scooters on public roads through both the expansion of legal rental e-scooter trials, and a rise in the number of private e-scooters being used illegally.
There were 1359 casualties resulting from collisions involving e-scooters, compared to 484 the previous year. The vast majority of injuries – 1034 – were to e-scooter riders, but 223 pedestrians, 64 cyclists, 14 motorbike riders, 17 car occupants, two van occupants and two bus occupants also suffered injuries.
While 960 of those injured only sustained minor injuries, there were 390 serious injuries, with nine e-scooter riders sadly killed. Again, the majority of serious injuries – 305 – were suffered by e-scooter riders, with 63 pedestrians also seriously injured.
The three most common injuries were all classed as slight: shallow cuts and abrasions, bruising and strains. But the next three most common injury types – ankle, lower leg and foot fractures, non-severe head injuries and arm, collarbone and hand fractures – were all classed as serious.
The DfT did note that not every police force provided a complete set of data for 2021, and it has not attempted to estimate the numbers to account for this. It says the missing data is unlikely to affect national trends. 
While the increasing number of e-scooter accidents is a concern, it's worth remembering that they still represent a fraction of the total number of casualties on the roads of Great Britain. There were a total of 127,967 casualties in 2021, with 1560 deaths. Car occupants accounted for the bulk of those incidents. 
Direct year-on-year comparisons between 2020 and 2021 are also difficult because of the various coronavirus lockdowns during this period. A strict lockdown was in place from March 2020 until June, with a second lockdown in November and tiered restrictions in December 2020. There was a third national lockdown from January 2021 until March 2021, with some restrictions in place until July.
Who was injured in e-scooter accidents?
Male riders aged 10-19 and 20-29 were the two most likely groups to be injured in an e-scooter accident, accounting for 267 and 239 cases respectively. There were also 145 male casualties aged 30-39.
For collisions involving an e-scooter, those injured who weren't the vehicle user were spread far more evenly across age groups, with the three highest being 30-39, 40-49 and 50-59.
Meanwhile, the peak time for e-scooter accidents was around 1600hrs, with a smaller peak at around 0800hrs. That is similar to the data in 2020, although with a far more substantial afternoon peak of accidents.
Did the bulk of collisions involve private or rental e-scooters?
Government-approved rental e-scooter trials have been ongoing in 30 regions across the UK since June 2020, with machines having to meet a strict set of criteria that is set to be used as the basis for regulating private e-scooters in the future.
Unfortunately, while the DfT has attempted to find out how many of the e-scooter accidents recorded in 2021 involved rental and private machines, the data is inconclusive.
At present, the DfT says that police forces record whether the collision involves a private or rental machine in a 'free text field', and said that has only been done "inconsistently". 
The Dorset, Merseyside and Northamptonshire police forces all recorded more accidents involving rental e-scooters than private ones, while in Nottinghamshire marginally more incidents involved private machines. 
The Met Police specified one incident involving a private machine and four involving rental machines – but did not specify a scooter type for 482 collisions. Avon and Somerset Police recorded seven incidents involving private e-scooters, six involving rental, and 73 where the type of machine was unknown.
The DfT said: "While it is difficult to draw any firm conclusions from the data reported at present, we will continue to issue guidance to police forces to attempt to capture more robust data on casualties within trial areas where possible."
Move Electric's e-scooter manifesto: how they should be legalised
That uncertainty highlights another unknown about the data: with no firm information on the number of private e-scooters being used illegally on Britain's roads, there's no real way of telling if the increasing number of accidents is proportionate with the growth in e-scooter usage.
Another limitation: because e-scooters are classed as 'other vehicles', police forces have to enter specifics of the vehicle in another 'free text field'. The DfT notes that information cannot be easily validated when compiling the stats, and that 'scooter' is used to describe a number of vehicles types, including some motorcycles, mobility scooters and non-powered kick scooters.
Where did the most accidents happen?
Predictably, the Metropolitan Police force reported the most collisions involving e-scooters, with the 510 incidents reported accounting for 388% of the national total. For comparison, the Met Police reported 26,315 total road collisions, which represented 21% of the national total.
The second highest number of incidents – 96, representing 7% of the national total – were reported by Avon and Somerset Police, ahead of Merseyside, Nottinghamshire and the West Midlands.
READ MORE
Subscribe to the Move Electric newsletter
e-CARS
New electric cars for 2022 and beyond: what's coming when
New BMW i7 unveiled as luxury electric saloon
e-BIKES
Best e-bikes for every category 2022
Moustache Samedi 28.7 e-bike review
e-MOTORBIKES
Yamaha Neo's electric scooter review
Cake launches new global electric motorbike race series 
e-SCOOTERS
Government set to announce plans to legalise private e-scooter use
New study finds e-scooters are five times safer than bikes
e-WORLD
World's first airport for flying taxis opens in UK