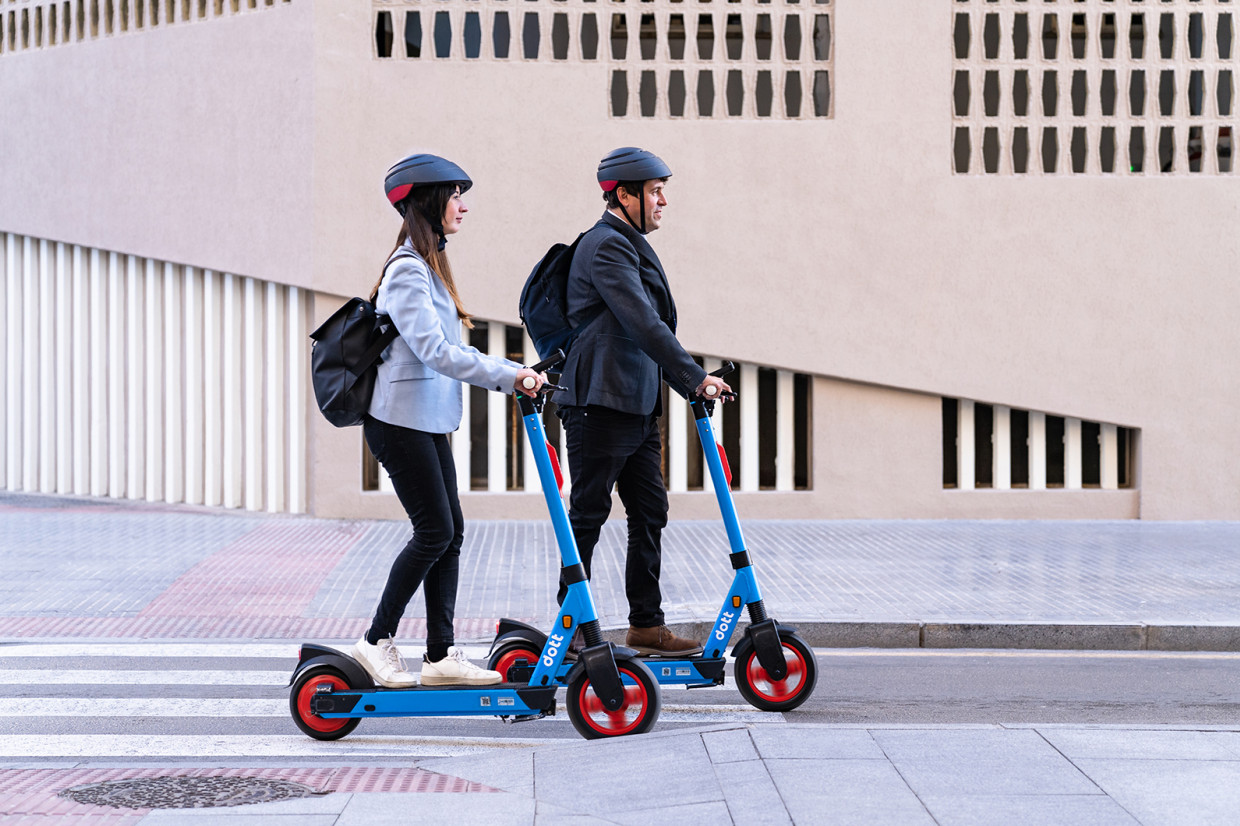 London's walking and cycling chief has backed government plans to legalise the use of private e-scooters on public roads, as the rental schemes trials in the English capital have been extended until November.
The government-approved rental e-scooter trial schemes have been running in London since June 2021, and are the largest in the country. They involve three operators – Dott, Lime and Tier – who now offer a combined 4100 rental e-scooters in 10 boroughs.
The trials had been due to finish on June 6 but, in line with Department for Transport guidance, Transport for London (TfL) and London Councils have extended them to November 20. 
While the government has revealed plans to fully legalise the use of private e-scooters, at present the rental machines are the only e-scooters that are legal to use on public roads in the UK.
Are e-scooters legal in the UK? Our guide to the current rules - and how they will change
TfL said that extending the trials by another 24 weeks will allow for more data to be gathered on how best private e-scooters can be used on the streets of London. 
Will Norman, London's Walking and Cycling Commissioner, said: "The trial is helping to shape our understanding of the role that e-scooters could play in the capital's transport network and helping to inform future Government legislation on these vehicles. Ensuring a green, sustainable future for London is a top priority – with the right regulations that prioritise safety, e-scooters are an alternative to cars that could help us get there."
Because private e-scooters are currently illegal to use on UK roads, there are no safety regulations that machines have to be built to. TfL and London Councils said that legalising and regulating the machines "has the potential to make important improvements" to their safety.
Helen Sharp, TfL's e-scooter trials lead, said that "e-scooters could play an important role in ensuring a green and sustainable future for London."
She added: "We're working closely with operators, councils and people across London to build on the success of the trial so far and we're pleased that people will continue to benefit until the autumn. The anonymised data we gather is crucial and we'll be analysing this closely so that we can learn more about the role e-scooters could play in helping people move around London sustainably."
Katharina Winbeck, the transport and environment chief for London Councils, said that the trials in London and elsewhere "will be very important to inform this new legislation to ensure e-scooters are rolled out safely in local areas."
All rental e-scooters operating in London are limited to 12.5mph – less than the maximum 15.5mph allowed – and are fitter with large wheels and daytime running lights. As with all e-scooters, it is illegal to use them on pavements. The London operators are also working with UCL to develop a universal warning noise for e-scooters.
TfL has also banned private e-scooters from being carried on its network, due to fears over the fire risk from batteries.
The latest data released by TfL shows that a total of 960,000 trips have been taken on rental e-scooters since the trials launched last June, with a record 130,000 of those in the most recent trial period from April 11-May 8. The average journey is 1.6 miles and lasts 19 minutes.
There are also been 16 serious injuries reported by operators to TfL, while more than 200 users have been warned or banned for poor rider behaviour.
READ MORE
Subscribe to the Move Electric newsletter
e-CARS
New electric cars for 2022 and beyond: what's coming when
New BMW i7 unveiled as luxury electric saloon
e-BIKES
Best e-bikes for every category 2022
Moustache Samedi 28.7 e-bike review
e-MOTORBIKES
Yamaha Neo's electric scooter review
Cake launches new global electric motorbike race series 
e-SCOOTERS
Government set to announce plans to legalise private e-scooter use
New study finds e-scooters are five times safer than bikes
e-WORLD
World's first airport for flying taxis opens in UK