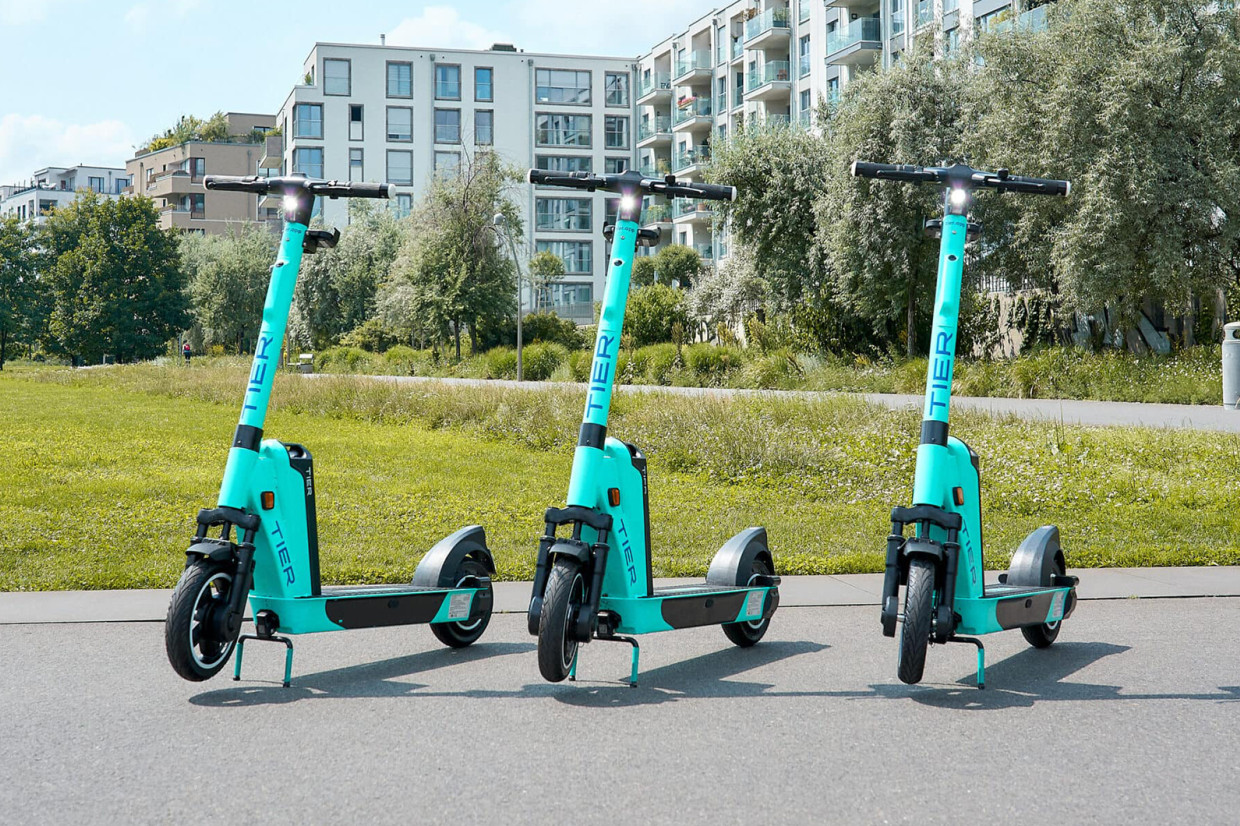 More than half a million trips have been made on rental e-scooters in London in the first eight months that trial schemes have been operating in the capital.
A total of 32 rental e-scooter trials are taking place in cities and regions across the UK to help the government gather data as it considers whether to fully legalise the machines in the future. At present, it is illegal to use a privately owned e-scooter on public roads.
Are e-scooters legal in the UK? Everything you need to know
The first scheme began in London on 7 June last year, and trials in the city have greatly expanded since then. Various e-scooter rental schemes are currently offered in ten London boroughs. 
Data gathered by Transport for London and e-scooter operators Dott, Lime and Tier shows that more than 585,000 trips have been taken since the trials launched. There are currently 3585 e-scooters are available for hire in the ten London boroughs.
UK government considering new vehicle class for e-scooters
 
The average trip lasted 20 minutes and covered 1.7 miles - meaning scooters have travelled a total of 0.9 million miles. The busiest month for e-scooters was October, while the most popular time to take a trip is between 1800 and 1900hrs.
Camden was the most recent borough to join the scheme, and since the launch last September riders there have already taken more than 100,000 trips.
Operators have reported 14 serious injuries across the London trials since last June. TfL claims that its safety standards go beyond the national standard, and include a speed limit of 12.5mph, the use of larger windows and permanent running lights.
The three e-scooter operators in London are currently working with UCL's PEARL facility to develop an audio warning noise to alert pedestrians. 
Will Norman, London's Walking and Cycling Commissioner, said it was "staggering to think that enough trips have now been made to go around the world 40 times.
"As we continue to recover from the pandemic, e-scooters can play a role in urban transport systems offering greener and more sustainable alternatives to the car."
Norman also hit about at what he called "a woeful lack of regulation" for private e-scooters, adding: "The London trial has safety at its heart and we continue to gather evidence about how e-scooters can be made safer for riders and all other road users."
The London data echoes information released by Spin, Ford's mobility arm, about its e-scooter trial in Essex. More than 600,000 people used that service during its first full year.
READ MORE
e-CARS
The ten best-selling electric cars in the UK
e-BIKES
Cairn Cycles E-Adventure 1.0 e-bike review
Ten e-bikes we're looking forward to in 2022
e-MOTORBIKES
Ten electric motorbikes to look forward to in 2022
Art, sustainability and choppers - the wonderful world of Stirling Eco
e-SCOOTERS
Hypercar firm Bugatti's first electric vehicle is an 18mph e-scooter
Ride-hailing firm Bolt set for UK expansion after big investment
e-WORLD
Veolia to open first UK plant for recycling EV batteries
The new Bobcat T7X is a truly groundbreaking electric digger