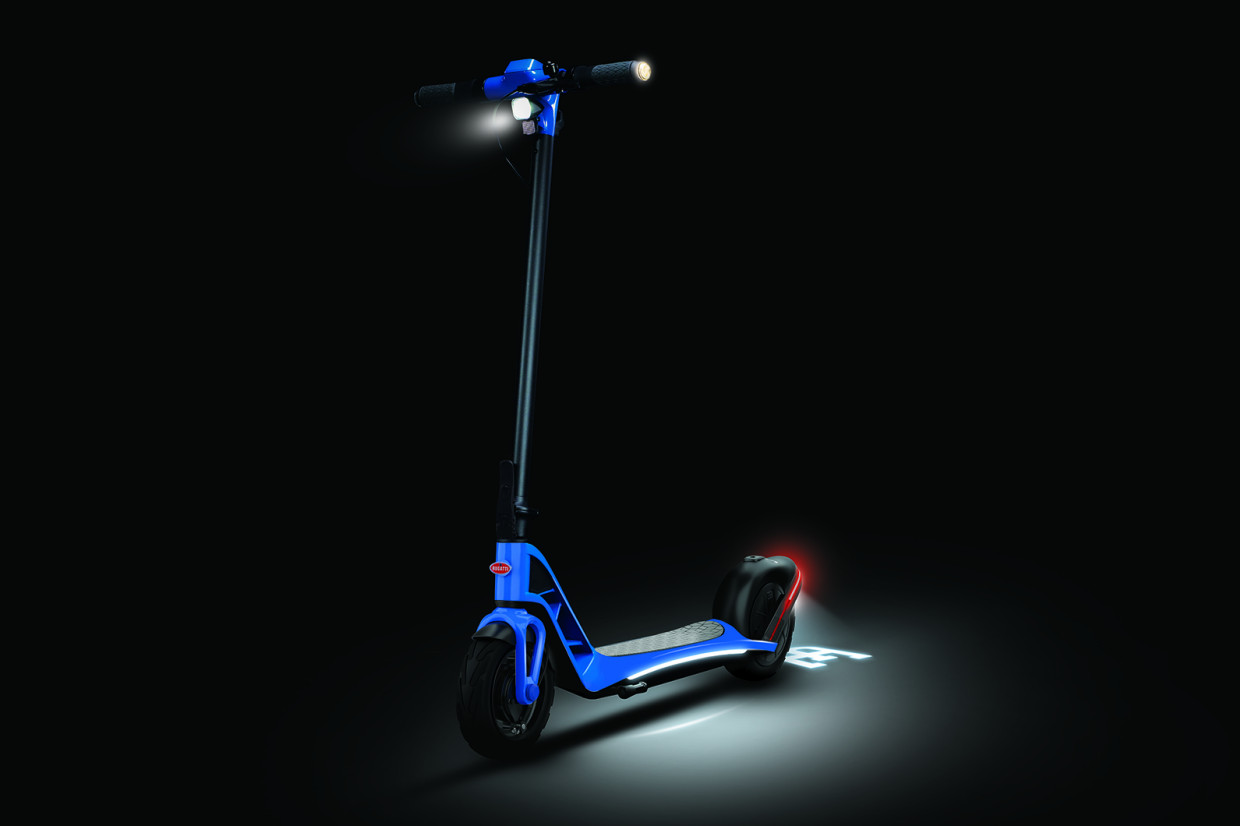 Hypercar firm Bugatti, which recently produced the 304mph Chiron Super Sport 300+, has revealed its first full electric vehicle – an 18mph e-scooter. No, it's not what we were expecting, either.
The French brand is best known for a string of ultra-fast, ultra-expensive machines that have set a string of production car speed records, so its expansion into the electric mobility market seems an unusual move. But all is not quite as it seems: while the scooter might carry a Bugatti badge, it's actually been developed and built by New York-based e-scooter firm Bytech International.
The Bugatti scooter is powered by a 700w motor, with power drawn from a 36v, 10ah (036kWh) battery that allows for a range of around 22 miles. The scooter has three speed settings: Economy (9mph), City (12.5mph) and Sport (18.5mph). It can carry loads of up to 110kg.
The battery can be removed, and takes around four hours to charge on a domestic US plug socket.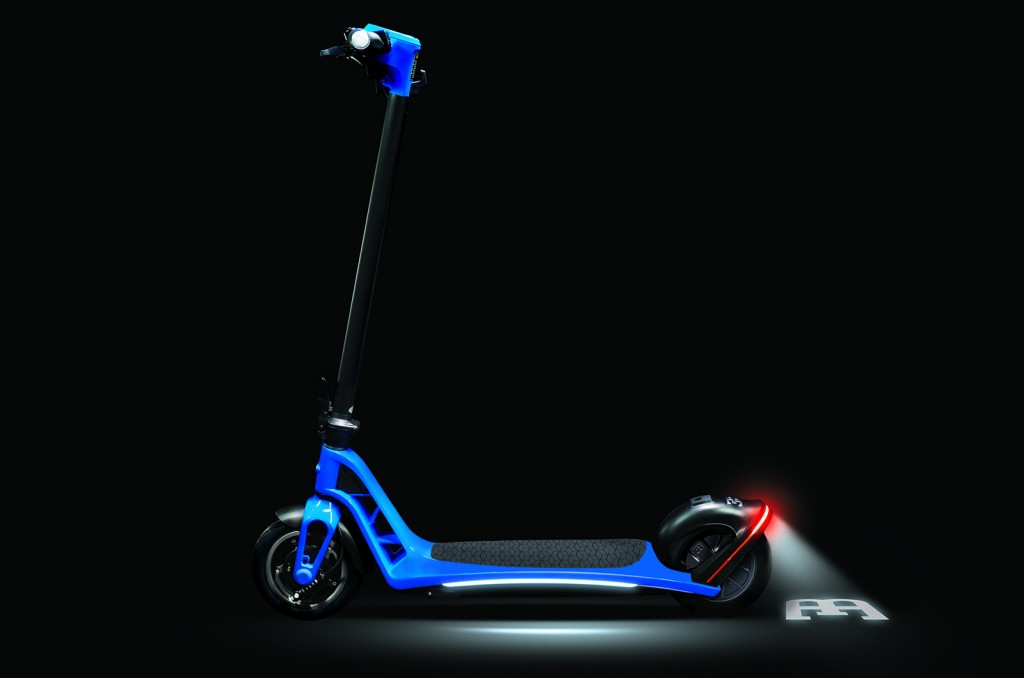 The scooter features a magnesium alloy frame and weighs 16kg, with a folding design enabling it to be carried. It has a large LED display that shows speed, mode and battery light, and also operates the headlights. It sits on 9in run-flat tyres.
Bugatti and Bytech have also fitted the machine with a number of design features in a bid to improve its safety. It gets dual-turn signals, with indicators located on the handle grips and rear mudguard, along with illuminated base lights along the side. There is also an Bugatti 'EB' emblem projection logo, a dual-braking system and rear E-ABS anti-lock brakes.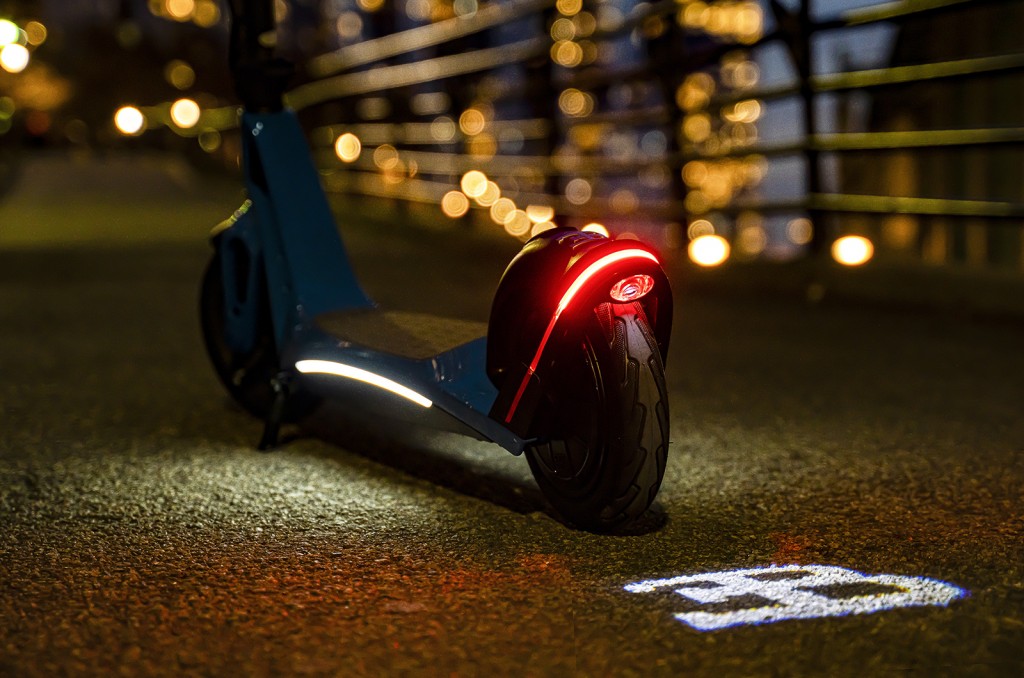 Pricing details for the new Bugatti scooter have yet to be revealed, and at the moment it is only intended for the North American market. That means there are no plans to offer it in the UK, where it is illegal to use privately owned e-scooters on public roads.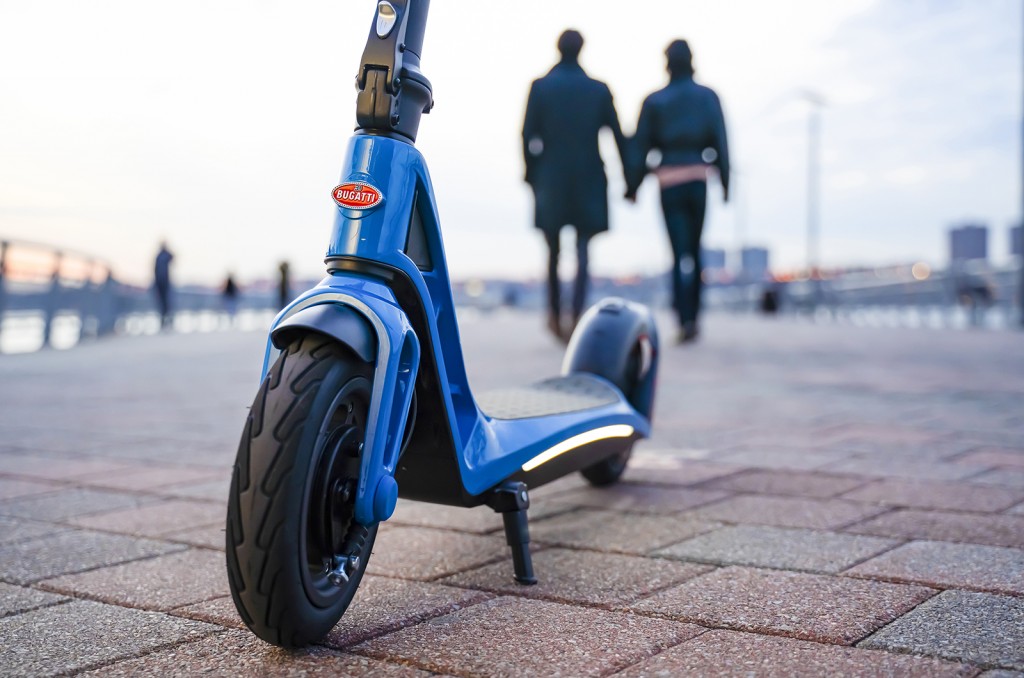 While the Bugatti scooter is the first full electric vehicle to carry the premium brand's fabled badge, it won't be the last: hotly tipped Croatian EV start-up Rimac recently took control of Bugatti from the Volkswagen Group and has bold plans to offer a range of electric hypercar from both firms.
Bugatti was founded in France in 1909. The original firm closed in the 1960s, but it was revived in the 1980s and was bought up by the Volkswagen Group in 1998. The firm became known for a string of low-volume high-performance hypercars, including the EB 110, Veyron and Chiron.
READ MORE
e-CARS
e-BIKES
e-MOTORBIKES
e-SCOOTERS