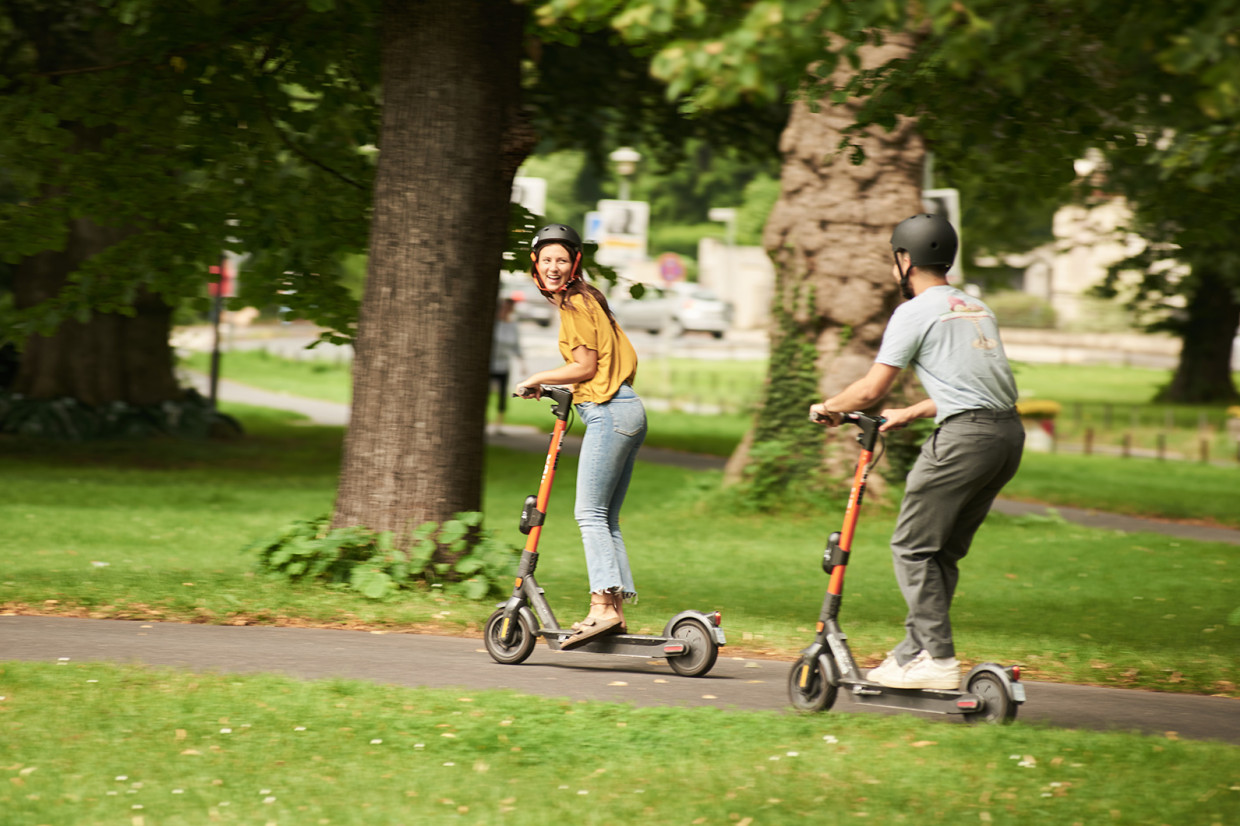 Spin, the personal mobility firm established by car giant Ford, says that more than 600,000 people have taken its e-scooters for, err, a spin in Essex during the first year of the trial scheme.
The firm has been offering public hire e-scooters in various locations across the county for the last 12 months as part of wider government trials. It currently offers short-term rentals in Basildon, Chelmsford and Colchester, and is trialling a different long-term rental scheme in Braintree and Brentwood.
According to Spin more than 600,000 journeys have been made in Essex since the scheme launched in December 2020. The short-term rental service was most popular in Chelmsford, with 206,000 rides, ahead of Basildon (156,000) and Clacton-on-Sea (40,000), where the trial service ended in October 2021.
The average distance of an e-scooter journey in Essex was 1.8 miles, with the average trip lasting for 23 minutes. That distance is remarkably close to the average of 1.7 miles recorded by rival ride-sharing firm Dott. E-scooters are only legal to use on UK roads as part of government rental trials.
The 600,000+ journeys included more than 1000 taken free by NHS workers are part of Spin's Everyday Heroes scheme. More than 400 half-price journeys were taken by students at the University of Essex, Anglia Ruskin University and Writtle University College, and to nearly 100 low-income residents through a special access programme.
Spin also says it has worked to gauge feedback from vulnerable road users, and in partnership with Essex County Council formed an stakeholder group that included 15 local accessibility groups, including Guide Dogs UK, the Thomas Pocklington Trust and the Royal Association for Deaf people.
Through that scheme, Spin says it is working to address concerns on inappropriate e-scooter parking and anti-social behaviour, and is working to mitigate other worries.
To further promote safety, Spin also organised 26 safe riding training events that have been attended by more than 800 people. It has also given out more than 1500 complimentary helmets.
The Spin scheme in Essex has now been extended until November 2022 as part of the on-going government trials.
As well as the UK, Spin e-scooters and e-bike services are currently offered in various cities and regions in Germany, the USA and Spain.
READ MORE
e-CARS
The ten best-selling electric cars in the UK
e-BIKES
Cairn Cycles E-Adventure 1.0 e-bike review
Ten e-bikes we're looking forward to in 2022
e-MOTORBIKES
Ten electric motorbikes to look forward to in 2022
Art, sustainability and choppers - the wonderful world of Stirling Eco
e-SCOOTERS
Hypercar firm Bugatti's first electric vehicle is an 18mph e-scooter
Ride-hailing firm Bolt set for UK expansion after big investment
e-WORLD
Veolia to open first UK plant for recycling EV batteries
The new Bobcat T7X is a truly groundbreaking electric digger