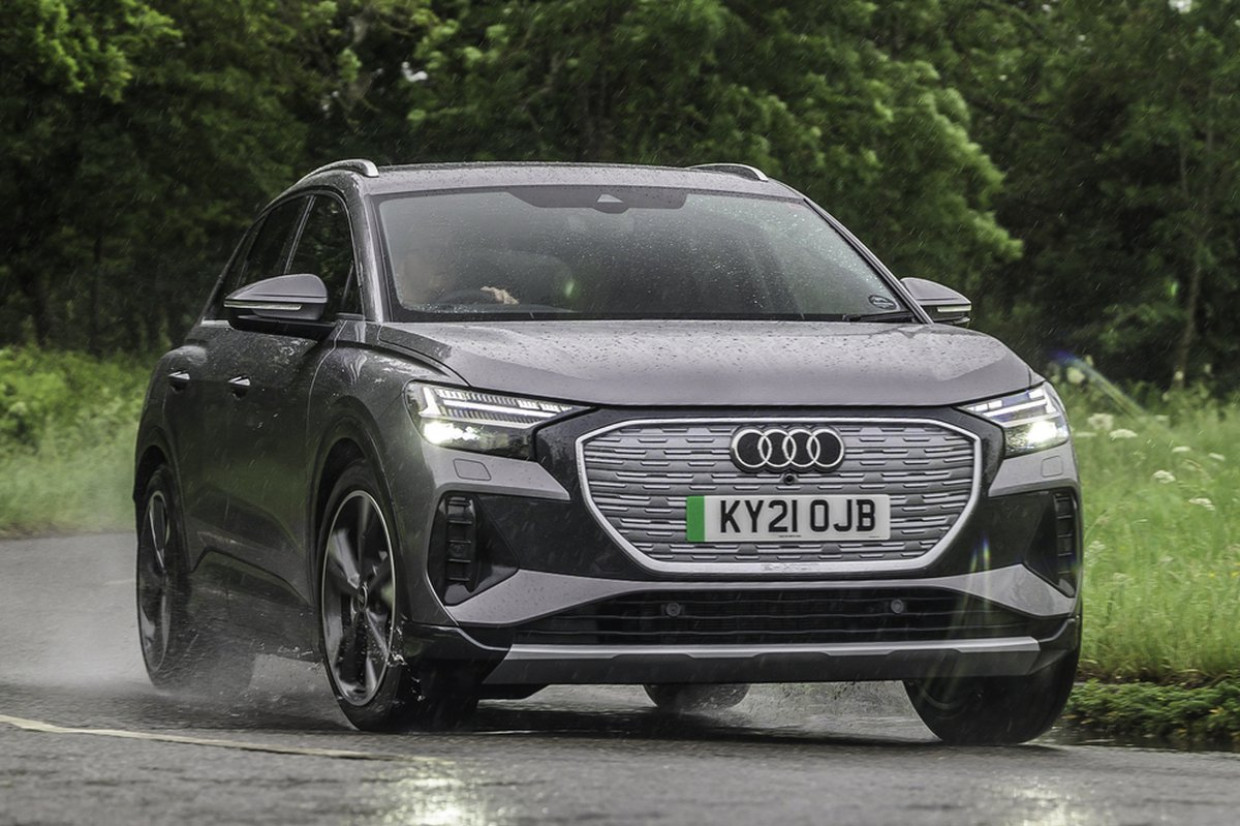 Move Electric verdict: four stars out of five
Sell it to me...
There's seemingly no need to, as Audi buyers have decided for themselves: the all-electric Q4 e-tron isn't just Audi's best-selling electric car, it is its best-selling car full stop.
Why? It offers an abundance of practicality, solid driving range between charges and a sleek interior full of tech that makes ownership that little bit more sweet.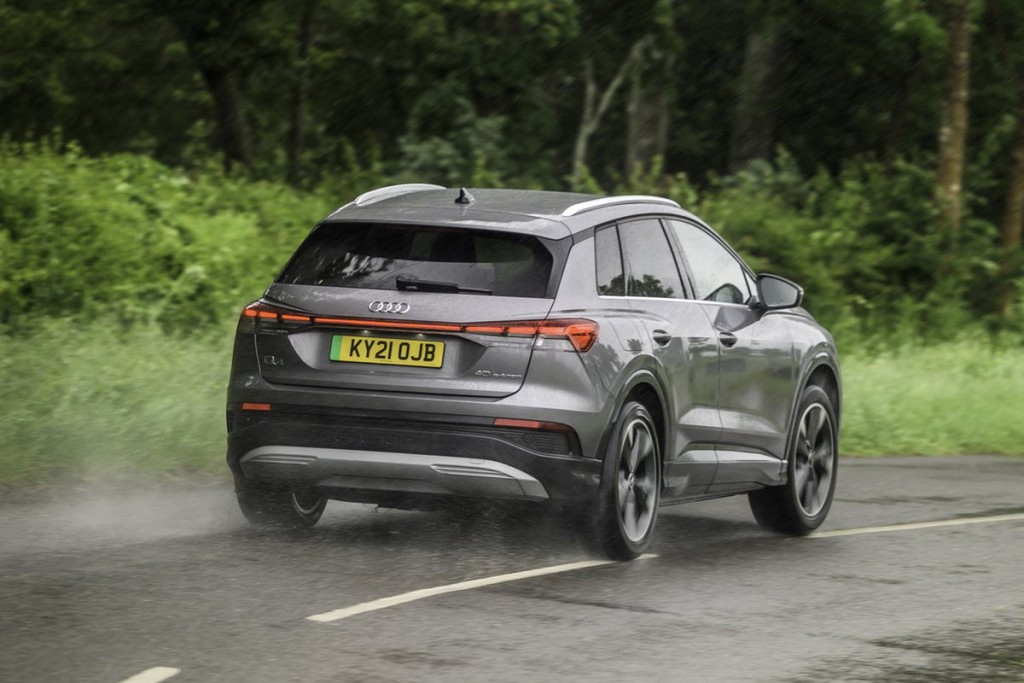 Audi's best selling car is electric? Is it really that good?
You bet. Remove the body of the Q4 e-tron and you will find a similar platform to the one found in the electric Skoda Enyaq and VW ID4, which is no bad thing given just how good they are. This Audi version adds a layer of glitter on top and delivers a top-notch experience that only the Volvo XC40 P8 Recharge can really compete with. 
How far can the Q4 e-tron go between charges? 
As with most electric cars, the range and battery power is dependent on which model you go for. At the bottom of the Q4 e-tron range is the entry-level 35 variant, which on a full charge can achieve a range of 212 miles from its 52kWh battery. However, opt for the Vorsprung trim level with bigger alloy wheels and its range is cut to 193 miles.
The entry-level model is limited to 100kWh charging on the highway, but because the 35 has a smaller battery you can recharge it in just 30 minutes on a fast charger. A 7kW home charger will replenish the battery in around eight hours.
Next up is the 40 variant, which has a bigger 77kWh battery and can travel 316 miles between charges. It can take charging speeds of up to 125kWh, so expect to charge the 40 model from 10-80% in around 34 minutes on the fastest charger. Home charging takes a little longer than the 35, with the battery typically being fully charged after 12 hours. 
Topping the Q4 e-tron range is the 50 model, which also uses the 77kWh battery, but has a slightly lower range of 294 miles thanks to its greater performance. The charging times and capabilities are roughly the same as the 40 variant. 
We reckon the 40 model is perhaps the best choice, offering plenty of performance and real-world range of around 250-270 miles in our experience.
What makes it so much better than the Skoda and VW?
Chiefly what's inside. Audi has earned a glittering reputation for producing sublime interiors that offer good build quality and modern technology. The Q4 e-tron is no exception.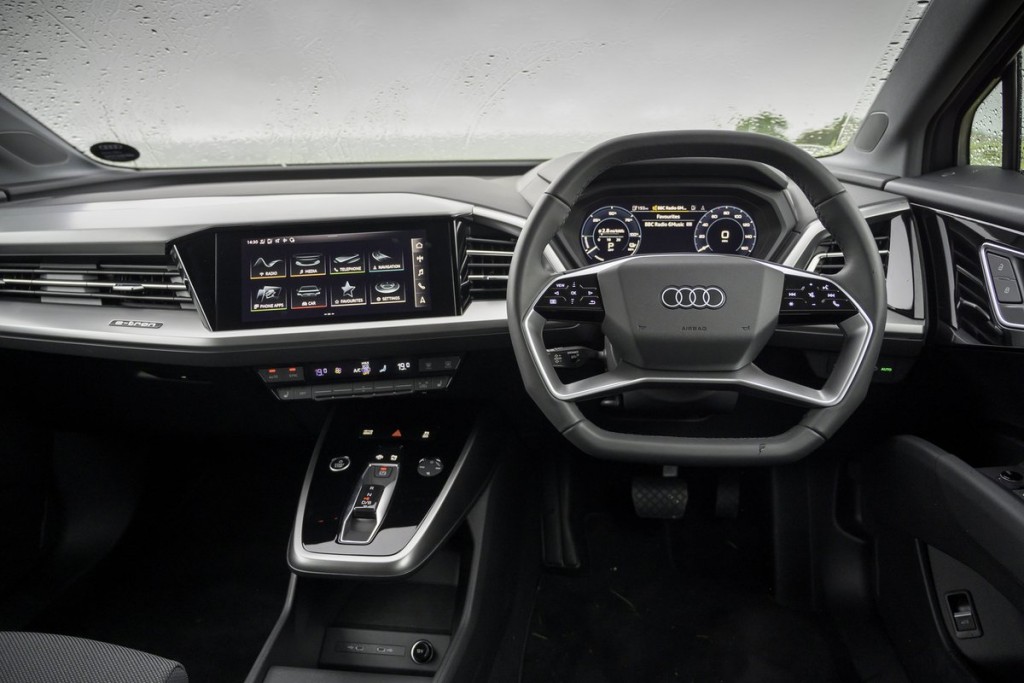 Inside you are greeted with silky, polished metals and leather trimmed seats. The dashboard has a minimalist feel and yet benefits from some physical buttons for operating the climate control, allowing for much easier use when driving. 
Angled towards the driver in the middle of the dash is a 10.1 inch touchscreen infotainment system. With this you get DAB radio, Apple CarPlay and Android Auto smartphone mirroring, built in satellite-navigation and two USB-C ports to charge your phone. You can also get a three-year subscription to different online services such as Google maps and weather and hazard reports.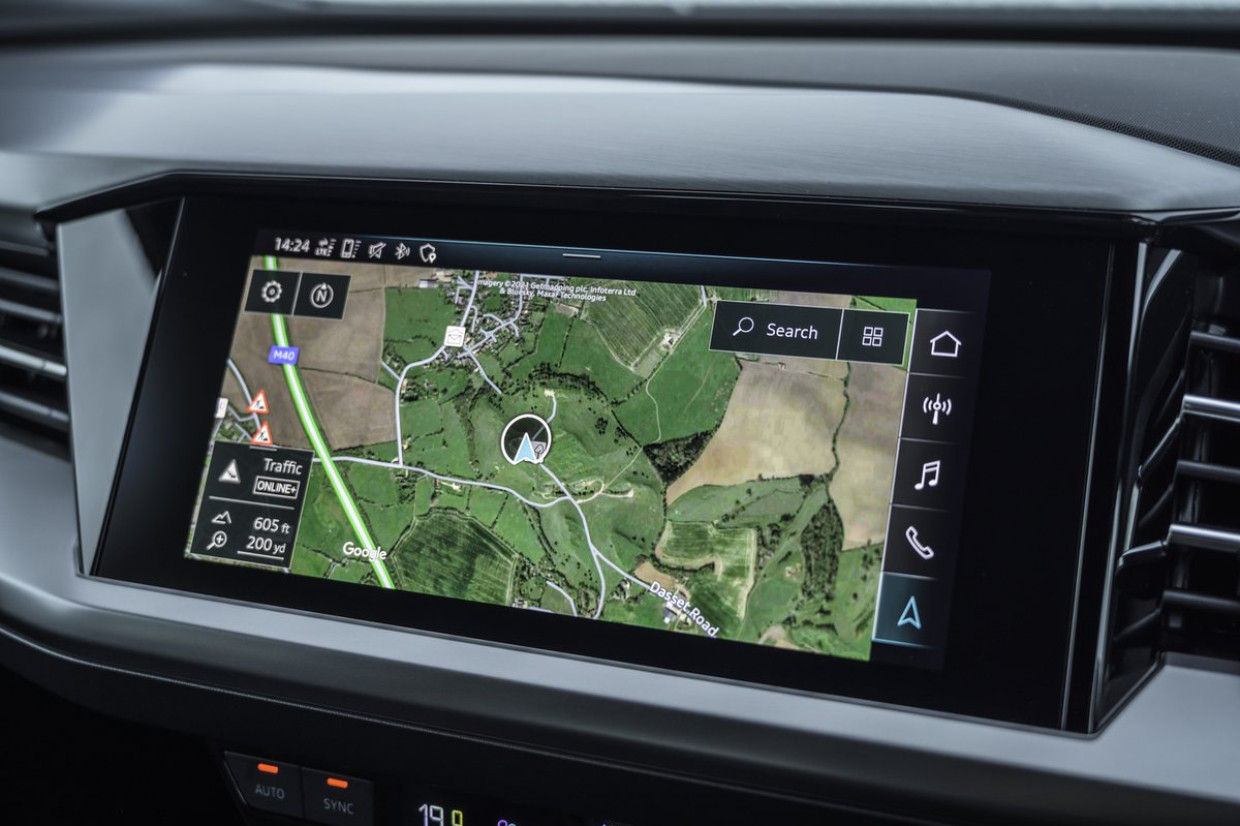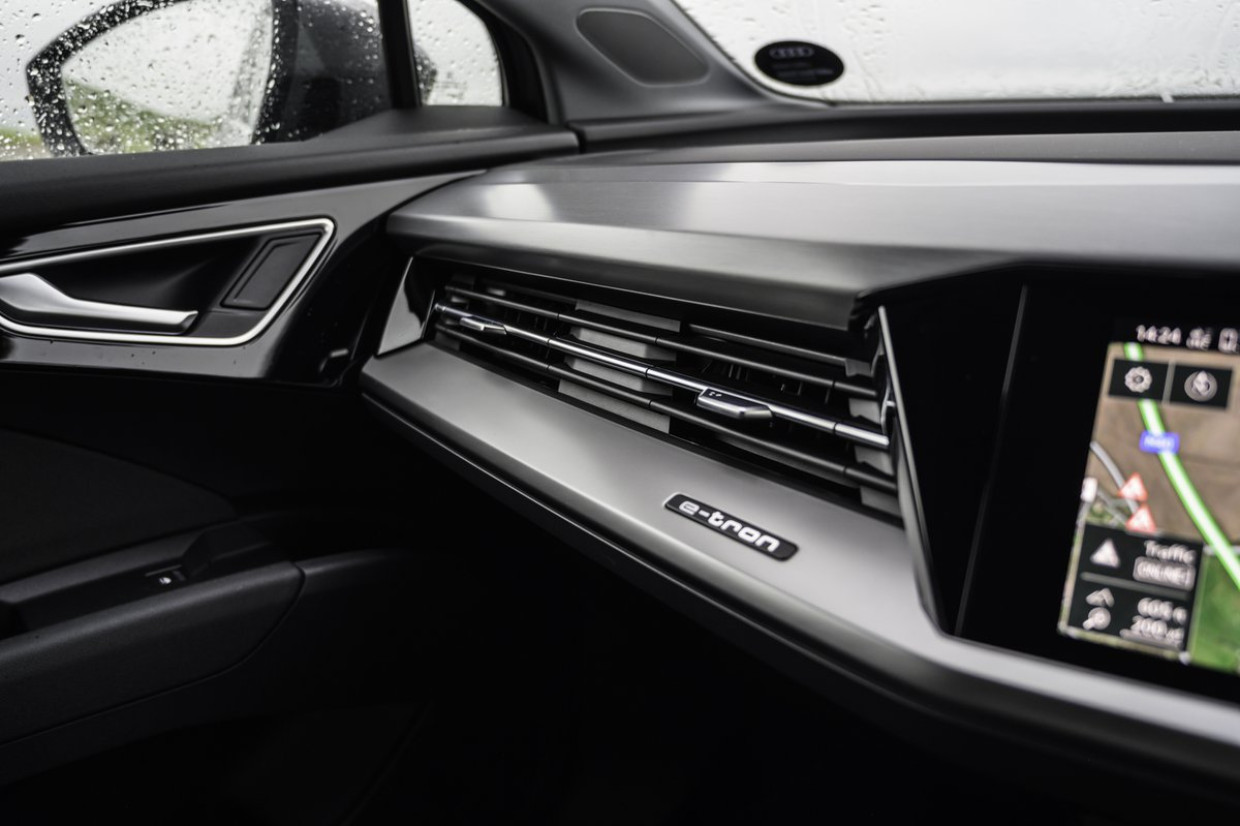 Range-topping Vorsprung models are fitted with an augmented-reality head-up display, reducing the need to look down at the digital dash. The system projects images onto the windscreen, including your speed and arrows to direct you when using the satellite-navigation. It's fighter pilot tech for your everyday car.
What's it like to drive?
As an SUV the Q4 e-tron has the benefit of a high up driving position with a great view of the road ahead. Lumbar support on the seat helps you get extra comfy; as a place to be, it really is supreme.  
Accurate steering further adds to the experience, while the ride is good and around town. It handles potholes and bumps with aplomb, and with the adaptive suspension fitted it is more comfortable than the Skoda Enyaq. The only downside is that there's a fair bit of body lean in the bends, courtesy of the weight of its heavy batteries.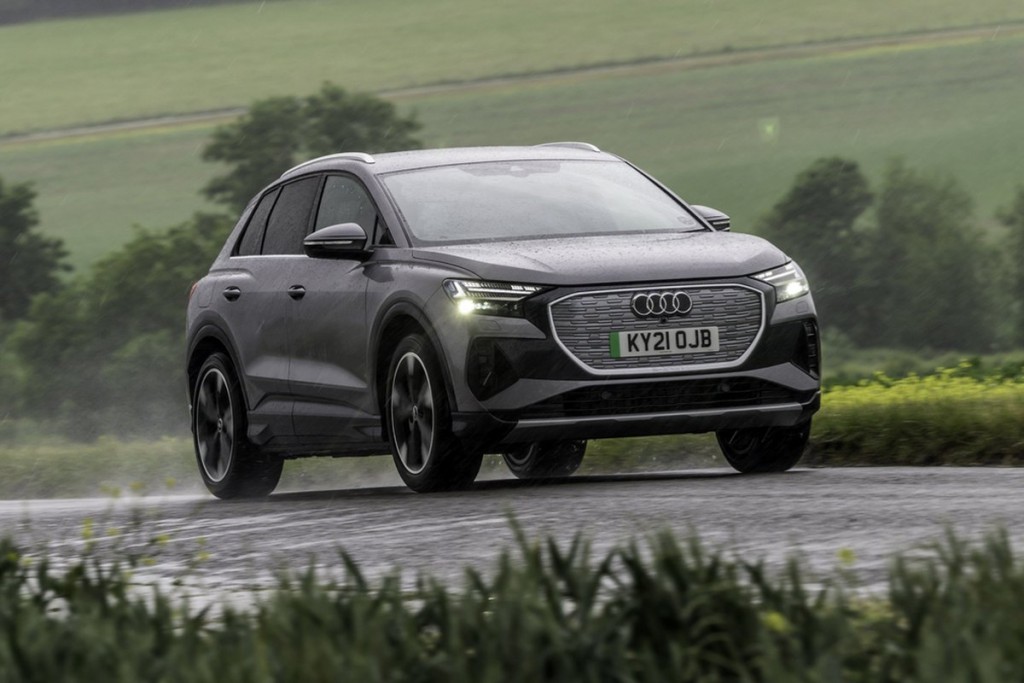 If you love your Audi to have a sport look, be warned that the S line model without the adaptive suspension and on 20 in wheels is a little more jarring due to its sportier suspension. Nonetheless, it is still - just - on the right side of comfortable.
It's also a quiet cruiser. The Q4 e-tron is very good at shutting out road noise by comparison to the Mustang Mach-E and XC40 P8 Recharge.
Will the family fit in?
Worry not: as well as the front seats being spacious and cosseting, both head and leg room are plentiful, with huge storage pockets and bins dotted all over.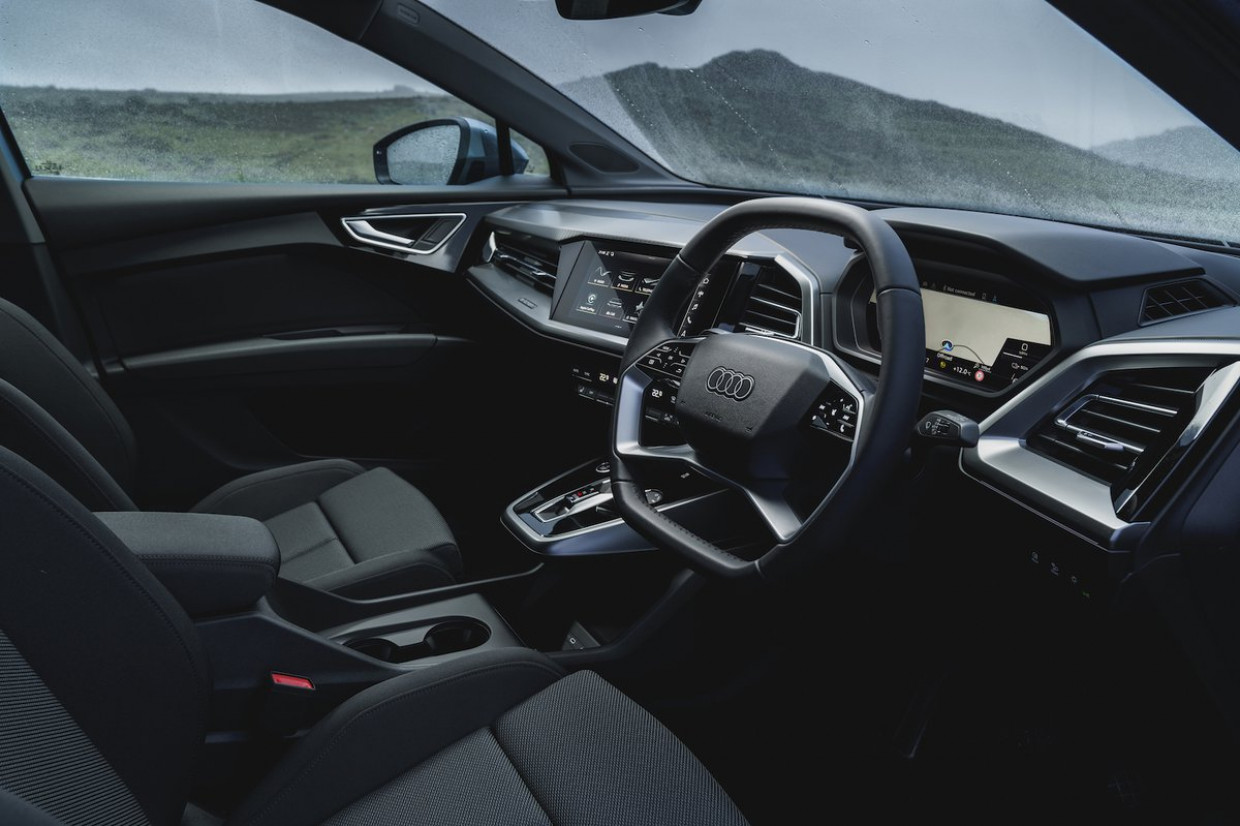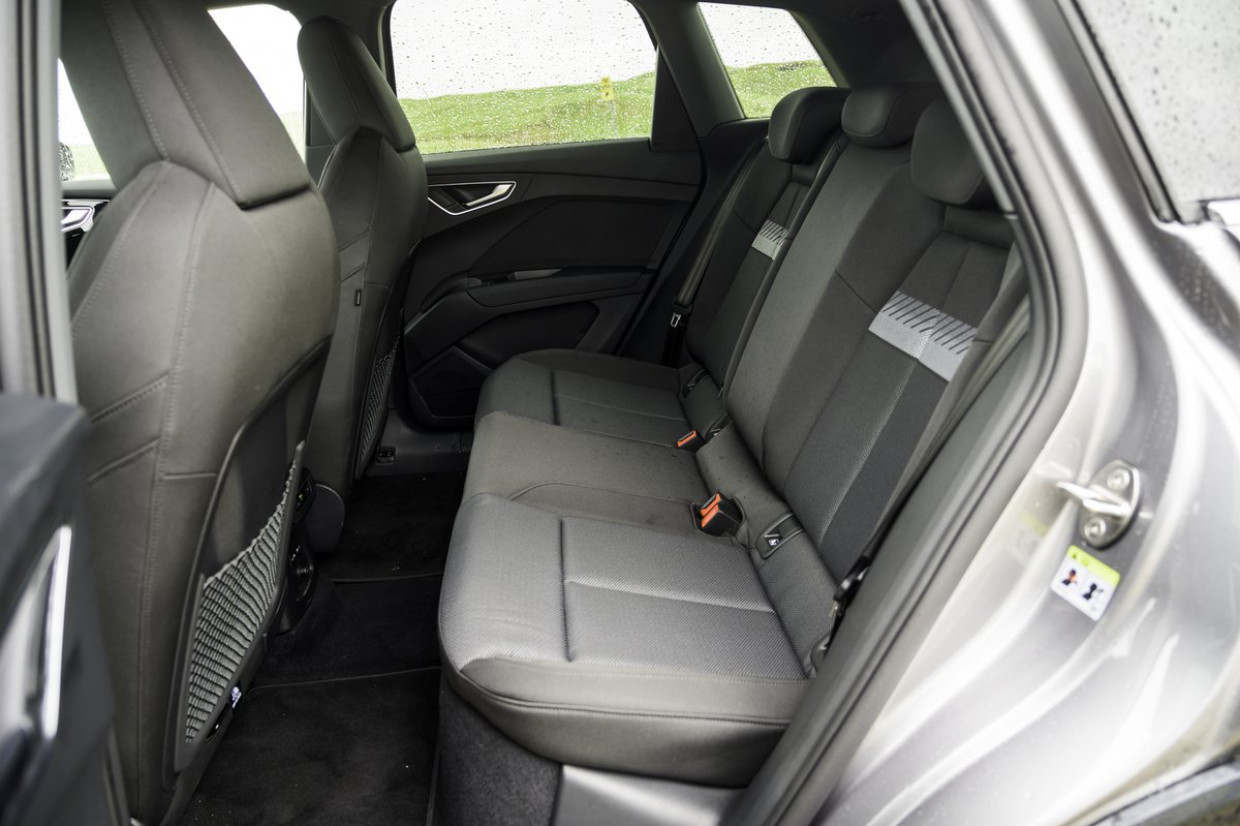 Rear passengers will be comfortable too as there is a good amount of knee and leg room; far more, in fact, than that of the XC40
To top it off, the flat floor of the Q4 means the central passenger can get comfortable too
Boot space is uncompromised by the large cabin, with a 520-litre capacity, which is enough for nine suitcases. And. let's be honest, who takes nine suitcases on holiday?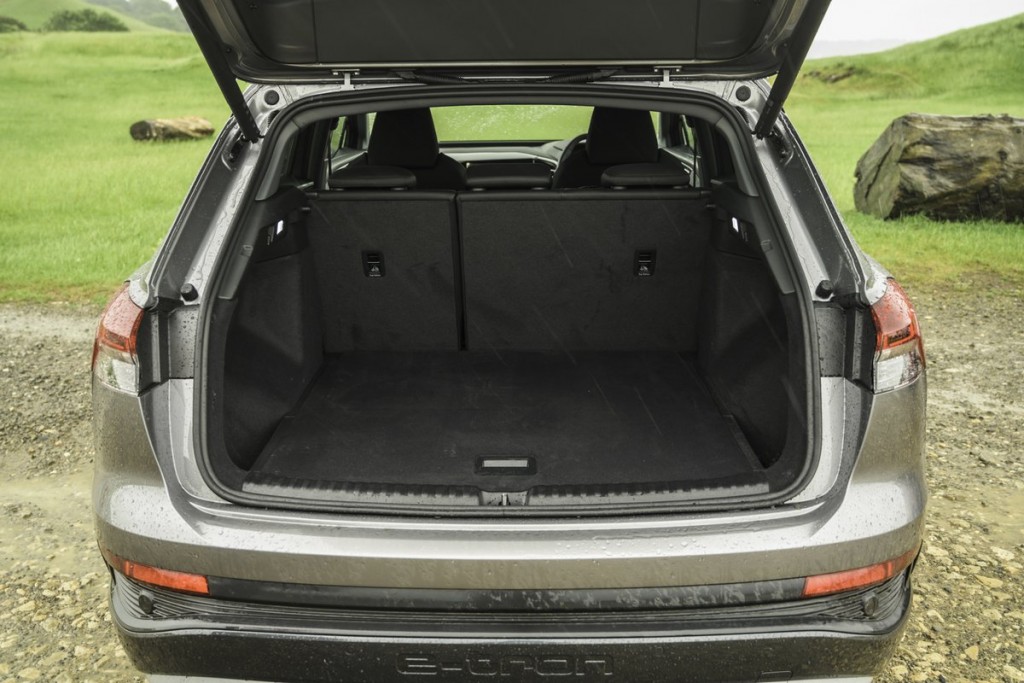 Surely there are some downsides?
If you want to spec four-wheel-drive on your Q4 e-tron then you have to go for the range topping 50 version, which can make the car a little pricey. 
As useful as the augmented-reality head-up display is, it has forced the windscreen pillars to be positioned much further forward than usual, which can make pulling out of junctions a bit more difficult. That being said, rear visibility is good. 
The entry level 35 model's range isn't great at just 212 miles, which in the real world is nearer to the 175-180 mile mark. We'd trade off a lower trim level for the 40 model, such is its range advantage.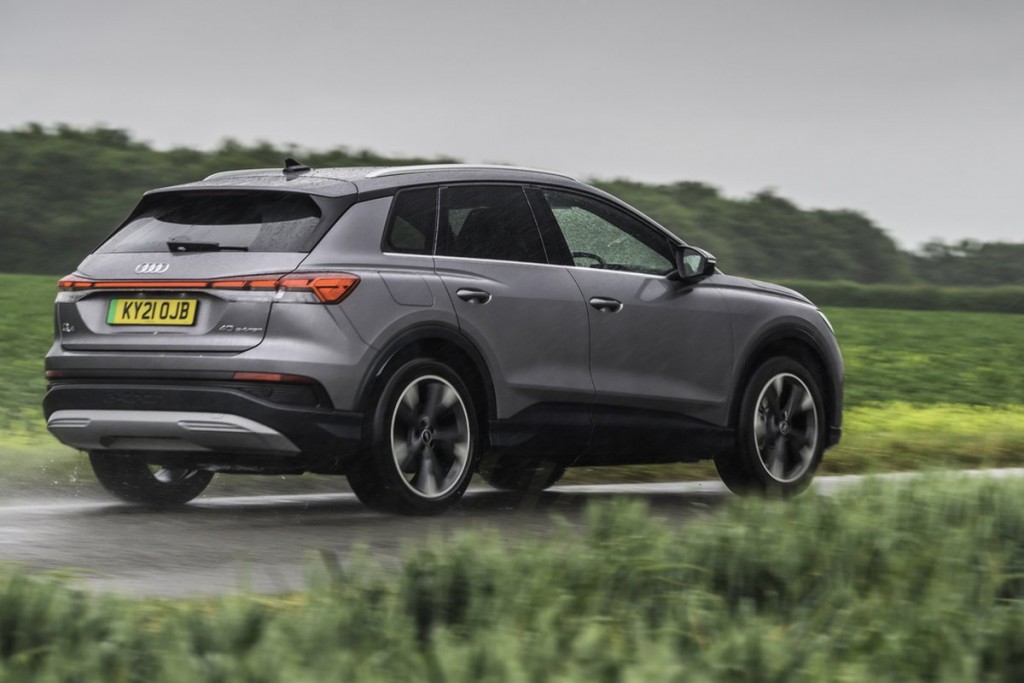 While the Q4 is whisper quiet, it does lack something in terms of outright performance compared to rivals. The four-wheel-drive 50 model with its two motors, one mounted on the front axle, one mounted at the rear, produces 295bhp and a 0-62mph time of 6.2 secs.
That's enough to send a bag of glacier mints in the glove compartment flying, but the Ford Mustang Mach-E is slightly quicker, and the XC40 P8 Recharge would leave the Q4 long before the aforementioned sweeties hit the back seats. 
Should I consider any rivals?
Volvo's XC40 P8 Recharge is the clearest rival to the Q4 e-tron, offering rapid performance and an array of modern safety features. Range is adequate and charging speeds are excellent with rapid devices, but the starting price of the car is high. The Q4 e-tron also offers more space for passengers.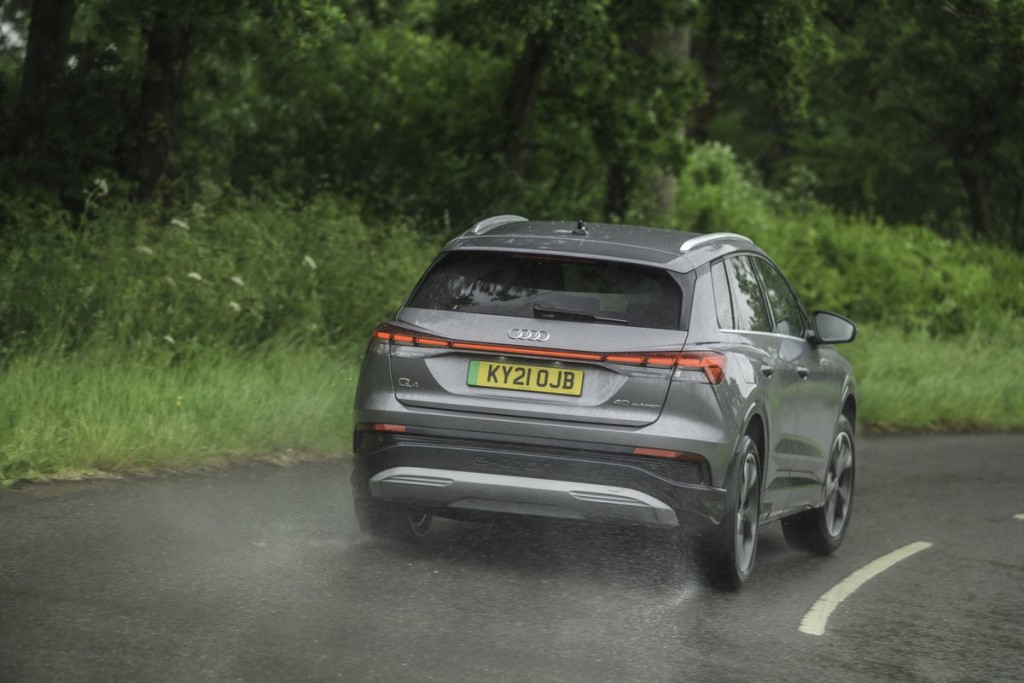 The Skoda Enyaq is an appealing alternative to the Q4 e-tron. It's practical, good to drive and represents excellent value for money when you factor in the government grant. The Q4 has more polish though, so you pretty much get what you pay for.
Verdict
The Q4 e-tron is an excellent family SUV that is practical, spacious and, with the right specification, a good car to drive. But range is questionable, particularly on the entry level model, and it can get a bit pricey once you start moving up the trim levels. Overall, the Audi is a strong if not spectacular choice, and stands out for how its premium interior finish and comfortable ride make every journey a treat.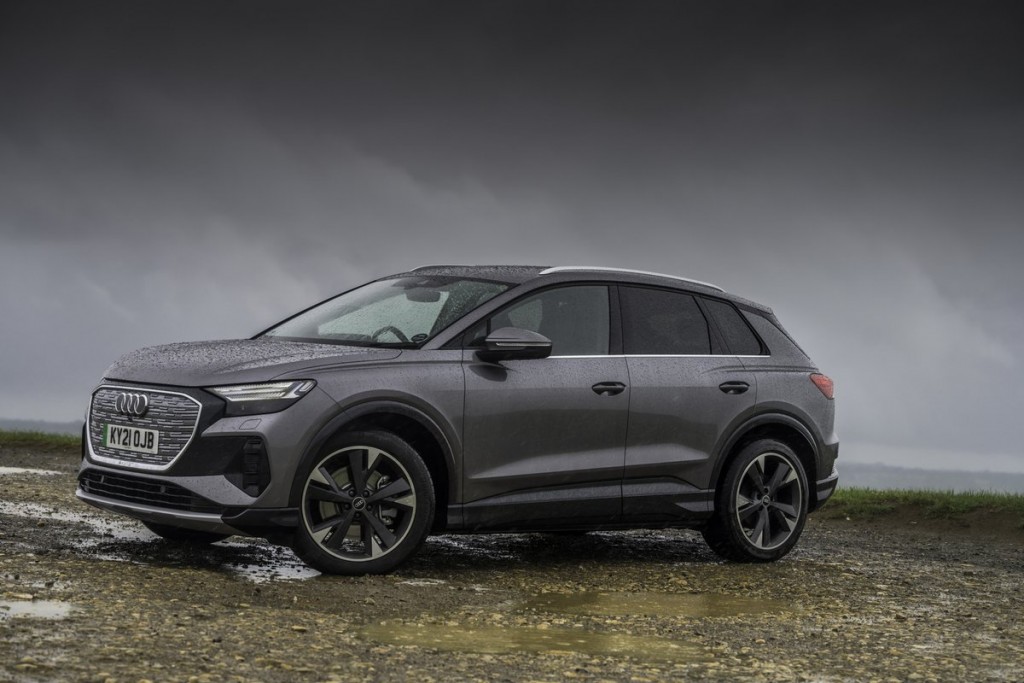 Audi Q4 e-tron specification
Price from: £40,750
Motor: Permanent magnet synchronous motor 
Gearbox: Automatic
Driven wheels: Rear or All
Maximum power: 201bhp
Maximum speed: 99mph
0-62mph from: 8.5 secs
Electric range (official): 316 miles
CO2 emissions: 0 g/km
Tyres: 235/50 (front) 255/45 (rear)
Kerb weight excluding driver: 1890kg
Gross vehicle weight: 2475kg
Height: 1632mm
Length: 4588mm
Wheelbase: 2764mm
Width with mirrors folded: 1865mm
Maximum boot capacity: 520 litres
Rivals
READ MORE
e-CARS
e-BIKES
e-MOTORBIKES
Seat Mo 125 electric scooter review
e-SCOOTERS
Exclusive: E-scooter CO2 saving
e-WORLD