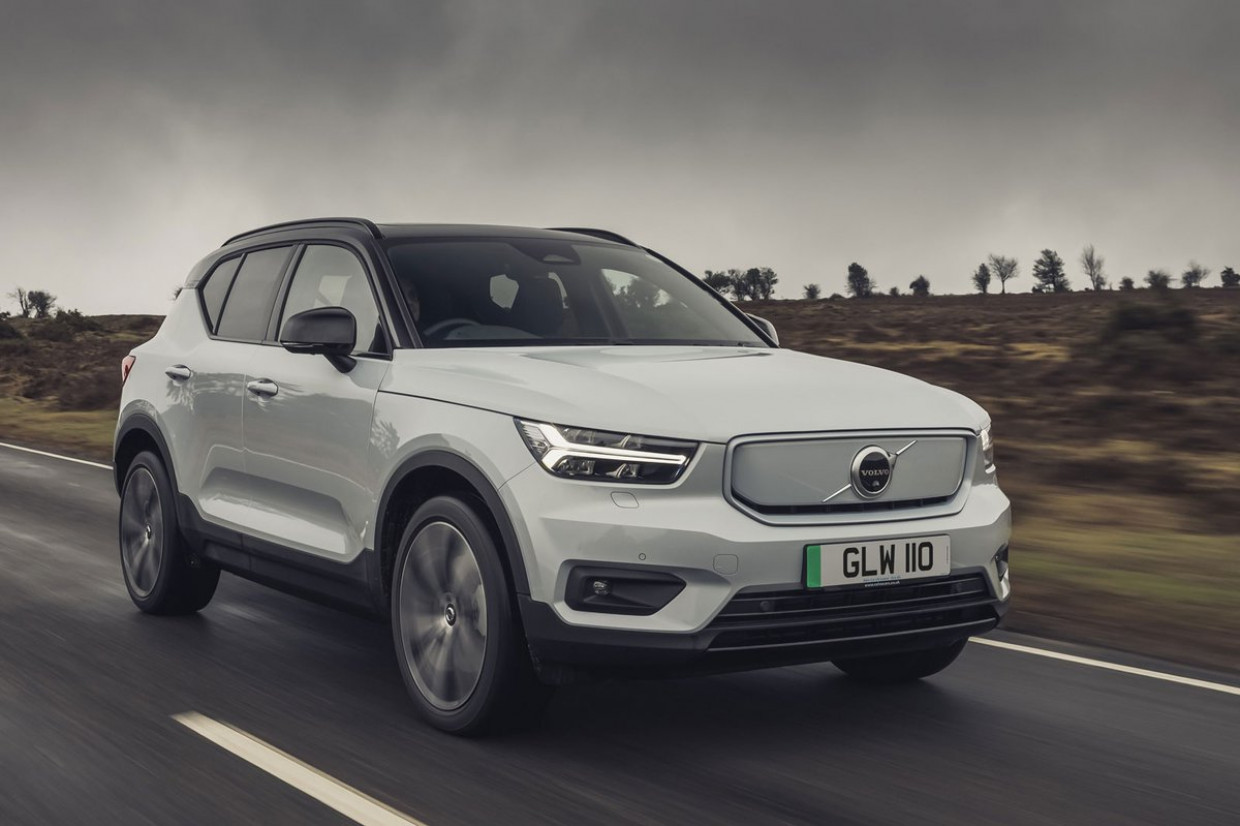 Move Electric verdict: four stars out of five
Sell it to me in a sentence….
The Volvo XC40 Recharge is a smart and stylish small SUV with a ferocious turn of speed and a decent range - although it comes at a price.
Hasn't the XC40 been around a while now?
You're absolutely right, yes. The XC40 first appeared in 2017 powered by a range of traditional petrol and diesel engines, while the first EV version arrived a year later. Initially known as the P8, it's now called Recharge to match the brand's other electric and plug-in hybrid models.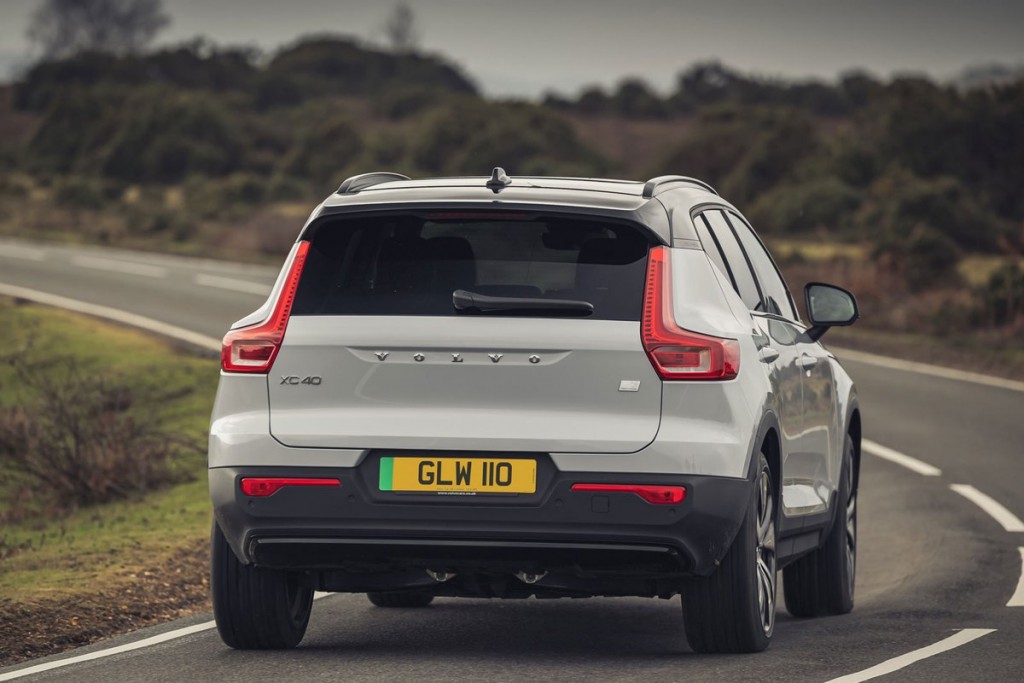 Despite its age, the XC40 was designed from the outset to have an electric motor and battery, which means you don't lose out on any space and practicality compared to the standard car. In fact, the Volvo actually shares its platform and electrical underpinnings with the Polestar 2, which is available only as an EV.
For many, it's the Volvo's normality and familiarity that will be a big part of its appeal, because there are no attention-seeking sci-fi looks and driving it doesn't require a qualification in advanced computing. Instead you get a classy, comfortable and reasonably practical small SUV that also happens to be electrified.
Right, you've got my attention, so what are the highlights?
There's quite a lot to like here, so it's tricky to know where to start. However, let's start with the outside, which is handsome in a chunky SUV kind of way. In fact, apart from the smooth front grille treatment it looks just like the fossil-fuelled XC40, meaning it's attractive and classy with just the right amount of understatement.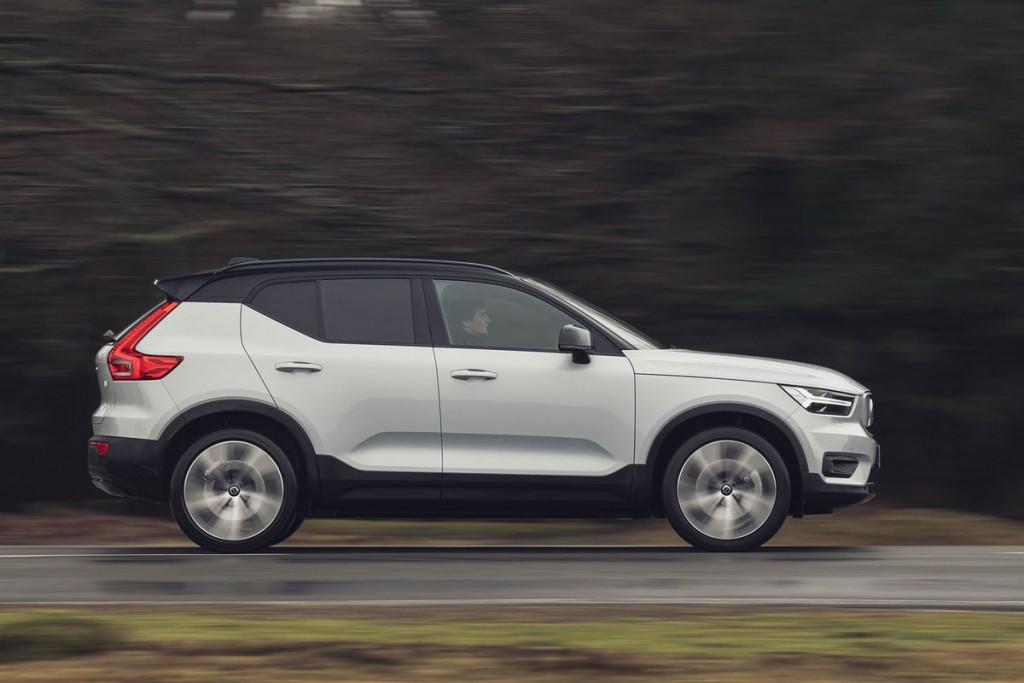 There are some eye-catching touches too, such as the contrasting roof colour and the neat kicked up rear window line. Then there's the distinctive LED headlamps complete with the brand's trademark 'Thor's Hammer' daytime running light signature. It all combines to make the Volvo feel a cut above even premium rivals.
Inside there's a typically cool and minimalist vibe, with a sleek looking dashboard that features slick-looking TFT screens and a clutter-free look. Quality is excellent too, with a top notch finish and plenty of luxurious materials, such as the light coloured wood trim inserts that help lift the cabin above the rather somber layouts of some of its upmarket rivals.
Get moving and it's clear that comfort is the order of the day, the near silent electric motor combining with soft suspension and some of the most supportive seats backs and bottoms will ever sit on to make for one of the most relaxing driving experiences money can buy.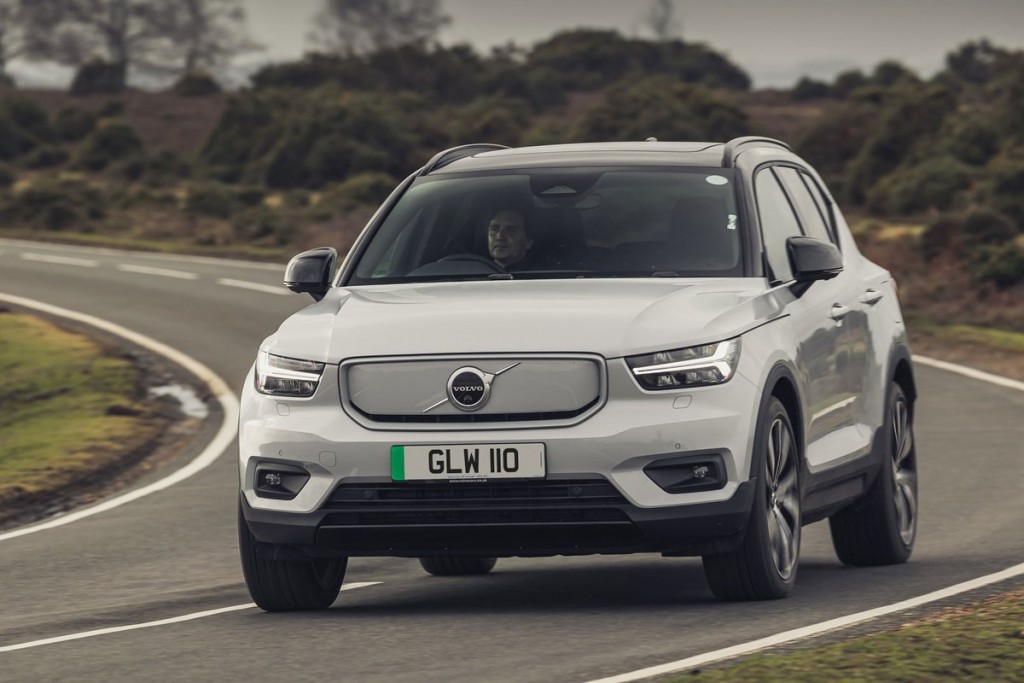 Sure the Volvo isn't the most fun from behind the wheel, but it's a doddle to drive with light controls and a commanding view out thanks to its raised suspension that sits you a little higher. Shallow rear windows mean visibility out the back isn't too clever, but fortunately a standard reversing camera and parking sensors help save your blushes.
As with most EVs you can also adjust the regenerative braking effect too, allowing you to choose between virtually no retardation at all and a strong enough force that you can effectively drive it without touching the brake pedal.
Like the closely related Polestar 2 there's a choice a single motor (front and and driving the front wheels) or twin motor (one at the back and the other at the front for four-wheel drive) layouts, each delivering strong, smooth and near silent acceleration for quick yet calm progress - anyone stepping out of an internal combustion-powered XC40 will be amazed at the refinement.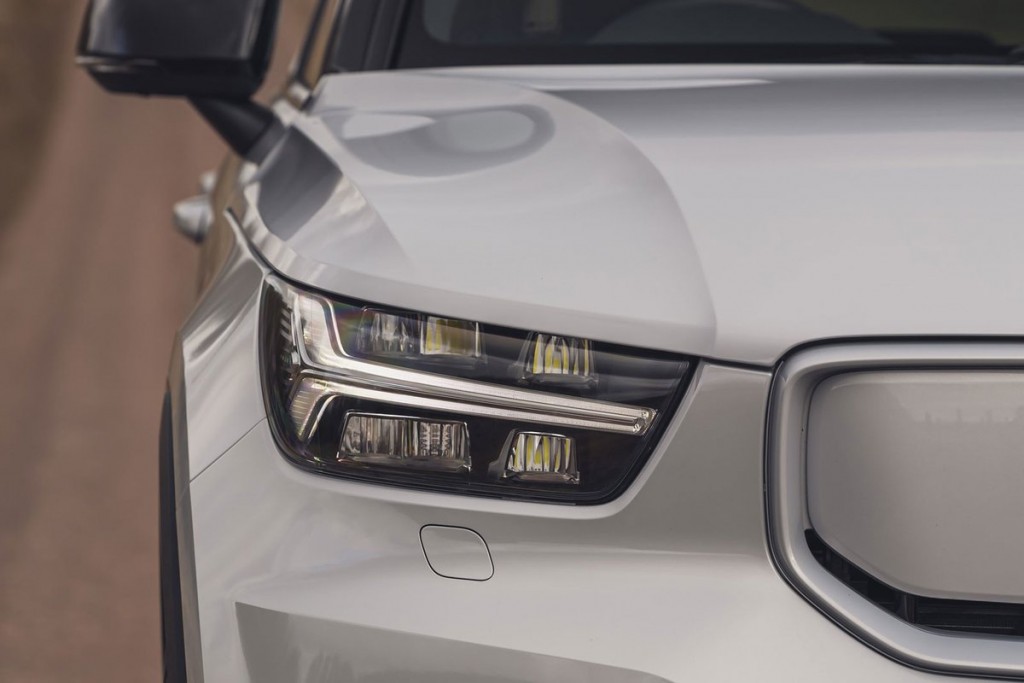 Crucially for an EV, the XC40 packs a decent enough range that any long journey isn't going to age you prematurely due to crippling range anxiety.
I like the sound of that. What are the numbers?
The Volvo has a choice of two lithium ion battery options, with each coming with a different power output for the motor, but all deliver roughly the same claimed range of between 250 and 260 miles. That should be enough for most needs, even if it falls short of some cheaper rivals.
Entry level versions feature a 68kWh battery that's mated to a 221bhp motor that drives the front wheels. Promising up to 264 mile on a full charge, this comfortably beats a similarly priced Audi Q4 Sportback e-tron. In real world use you can expect to see closer to 230 miles between top-ups, which is enough to deliver some long distance potential.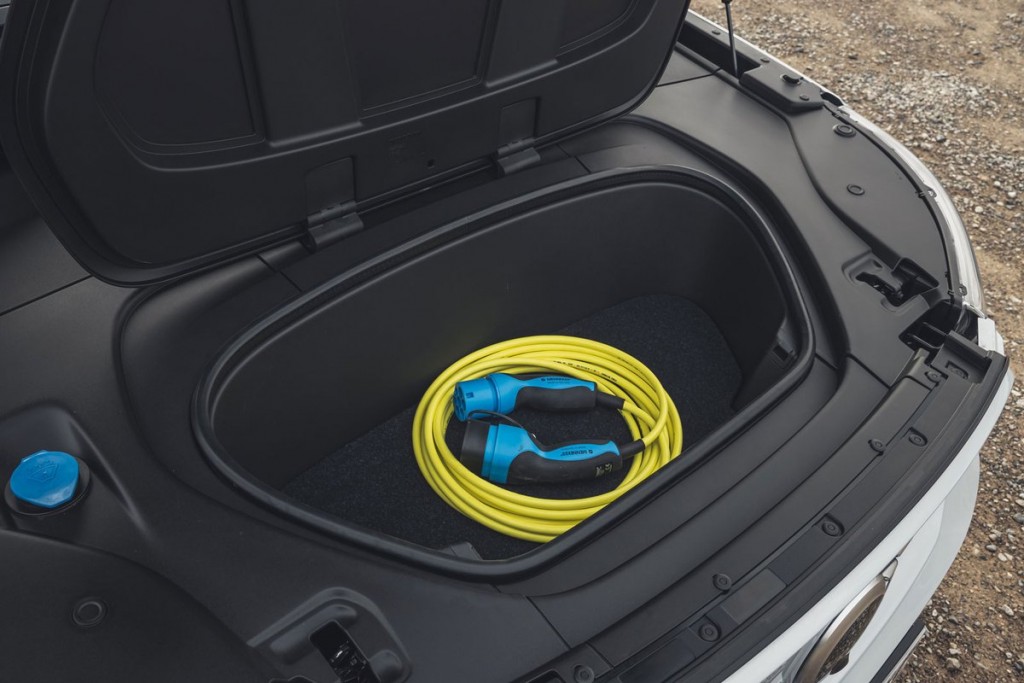 The more powerful 402bhp twin motor models (known as the Recharge Twin) have a larger 78 kWh battery, but any potential increase in range is offset by the car's extra weight, with Volvo claiming up to 259 miles is possible. There's also extra performance to think about, with the 0-62mph sprint all done and dusted in just 4.7 seconds. That's neck-snappingly quick enough to leave some bona fide fossil-fuelled supercars that will be left trailing in your zero emissions wake.
Even the single motor version is brisk, completing the same standing start acceleration trick in an impressive 7.4 seconds. If you're new to EV motoring then this sort of instant performance will come as a bit of a shock as it's so easy to access, but it's also likely to leave you grinning from ear-to-ear.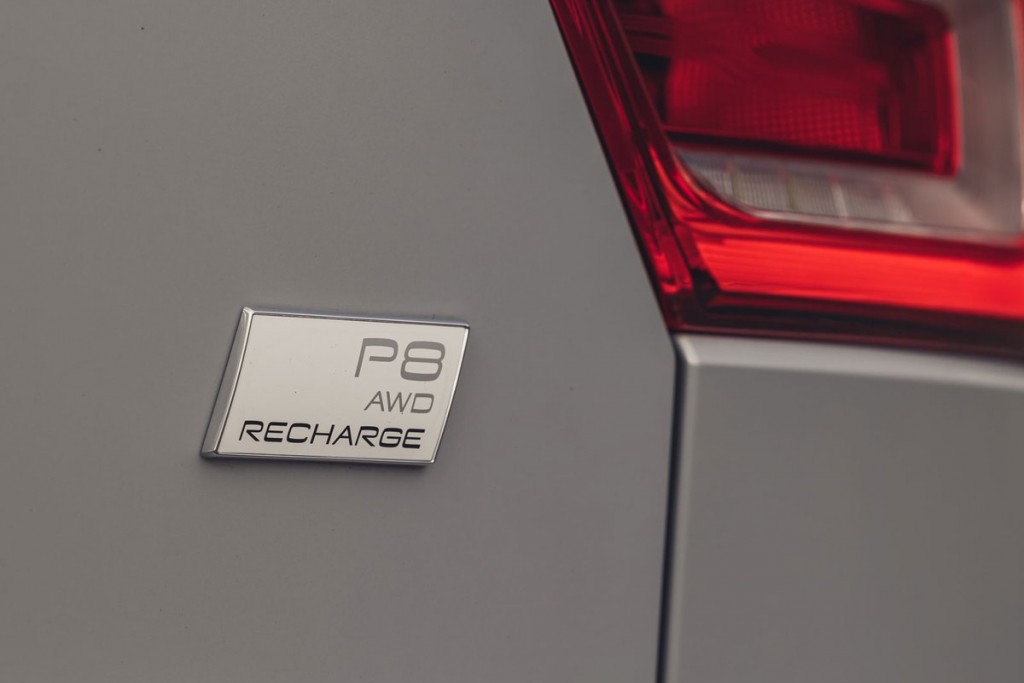 Equally rapid is the charging process, thanks to the XC40's ability to charge at up to 150kW using a DC CCS charger. Both versions will take around half an hour to regain 80 percent capacity, which means you can happily tackle longer journeys knowing you're unlikely to need to stop for long before you can be back on your way.
Use a 7kW domestic wallbox and you'll need at least 12 hours for a full charge, which means early to bed and a lie-in the following morning if you want to charge 'overnight'. However, the likelihood is that you'll rarely be going from zero to fill charge as you'll be plugging in whenever you can and simply keeping the battery topped-up.
It's stylish, quick and has a decent range, but what about the sensible stuff?
Despite its compact looking exterior dimensions the Volvo actually manages to cram in a fair amount of people and things. In fact, for those looking for a family-friendly runaround with more than a dash of style the XC40 ticks a lot of boxes (and fits a fair few in its boot).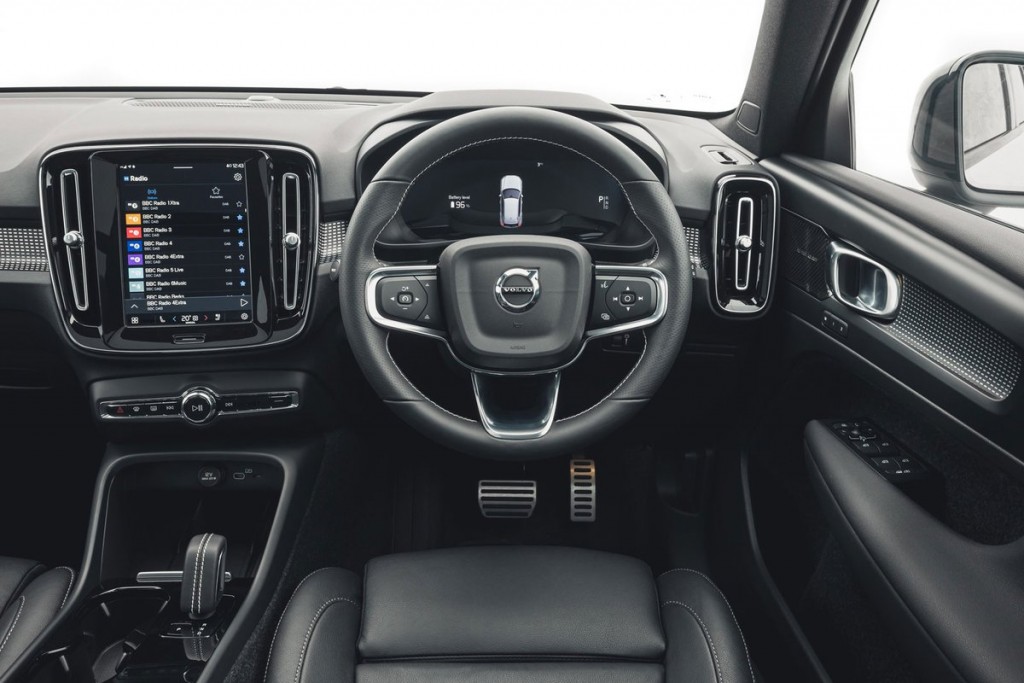 There's plenty of room to stretch out up front, where that uncluttered dash layout helps create an even greater sense of space. In the rear you'll find more than enough space for a couple of six-footers (three and a push), neither of whom will grumble if they're asked to tackle a long journey in the back, even if the small side windows make it feel a tiny bit claustrophobic.
You'll not be short of places to drop all the usual family bits and pieces either, from a large glovebox through to vast door bins (carpeted to stop rattles) that'll swallow anything as large as a laptop computer as well as two-litre bottles of water. There's also a deep lidded cubby between the front seats, numerous cupholders and enough USB charging points to run a small mobile phone shop.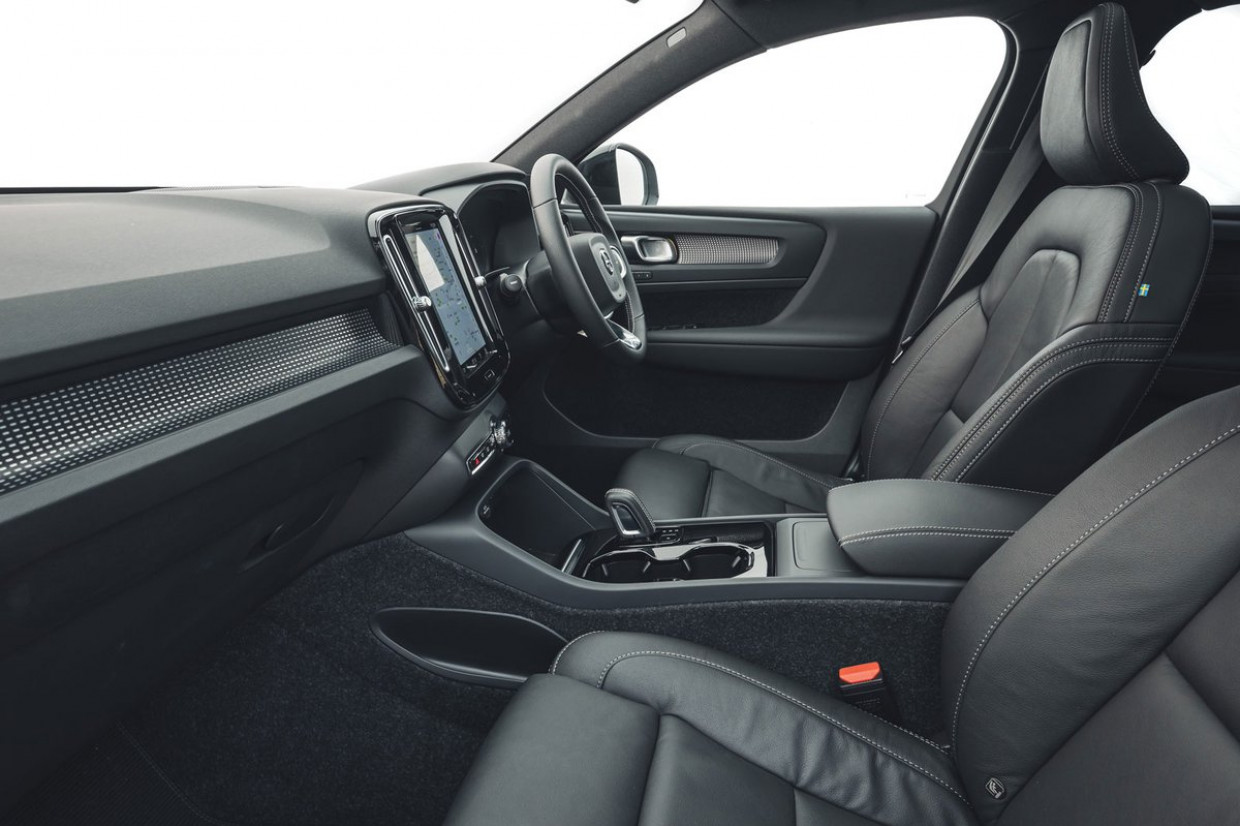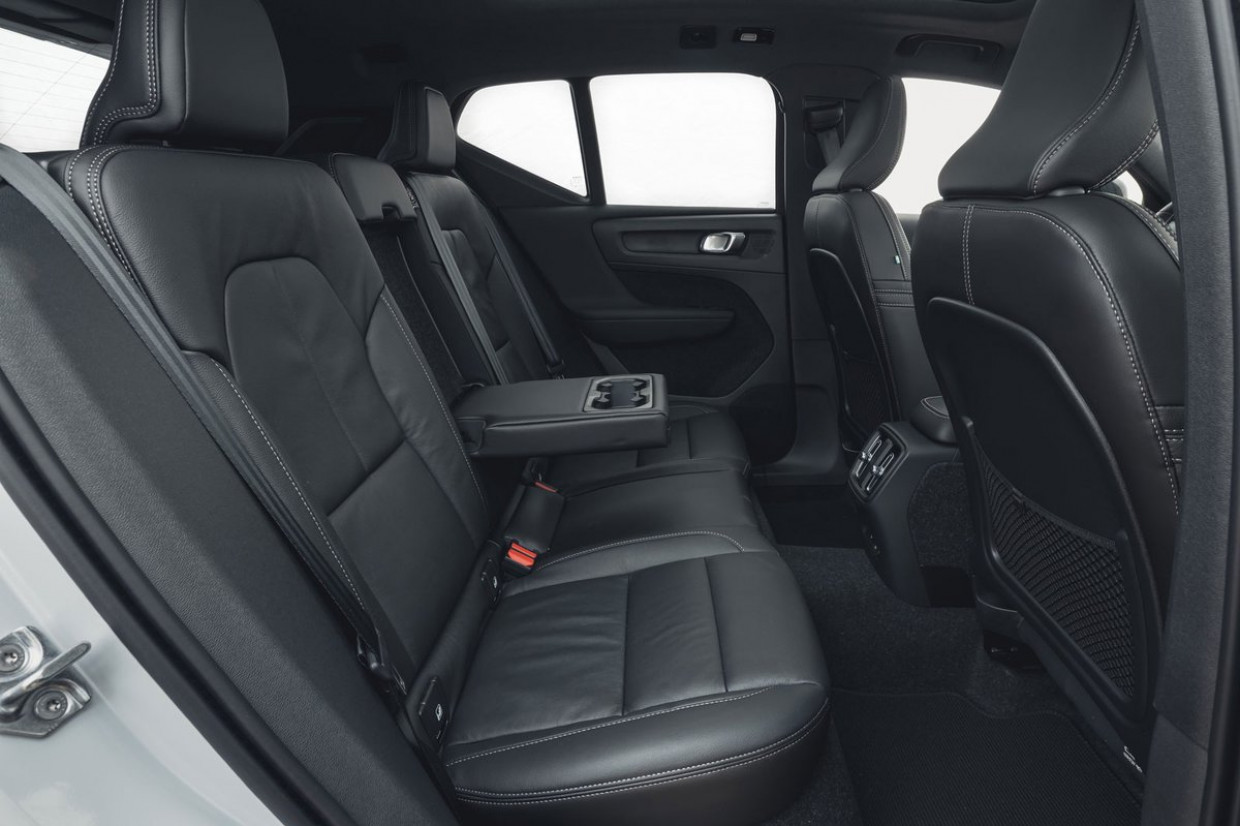 The 452-litre boot is not only large and well-shaped, it's also packed with useful features such as a cargo net and underfloor storage. Most useful is the load divider and shopping bag holder that folds out of the floor - we defy you not to be unusually excited about this feature. Under the bonnet is a small 31-litre compartment that's perfect for storing charging cables.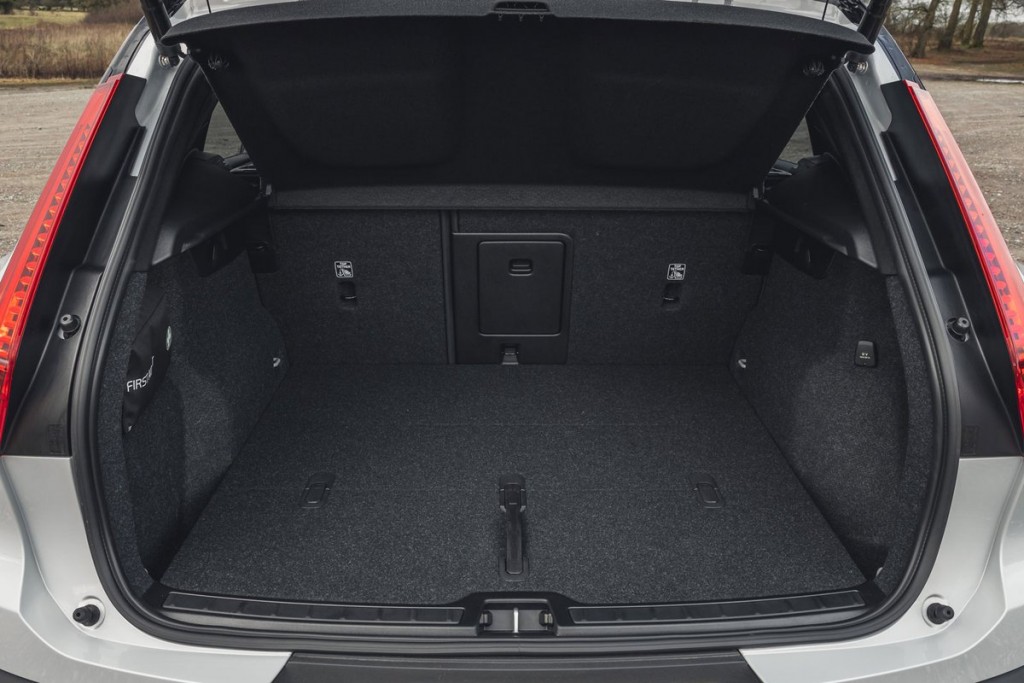 Finally, because it's a Volvo it's as safe as houses, with more advanced driver aids and airbags to send a EuroNCAP tester giddy with delight. Adaptive cruise control, autonomous emergency braking and lane keep assist all feature, as does the brand's trademark 112mph speed limiter.
What's the catch then?
Well, there's no getting away from the fact that you'd struggle to describe the Volvo as a cheap car. With price starting at £43,550, even the least costly XC40 is as pricey as some of the top-of-the-range VW ID4 and Skoda Enyaq iV models that offer even more space, equipment and range.
That said, you can use the brand's novel Care by Volvo subscription plan that effectively treats the car as a mobile phone. You simply pay a monthly fee and in return you get a new XC40 with all running costs apart from the electricity you put in. Each monthly bill is quite a bit more than a traditional PCP or lease, but there's no deposit and you can usually chop and change cars as you please.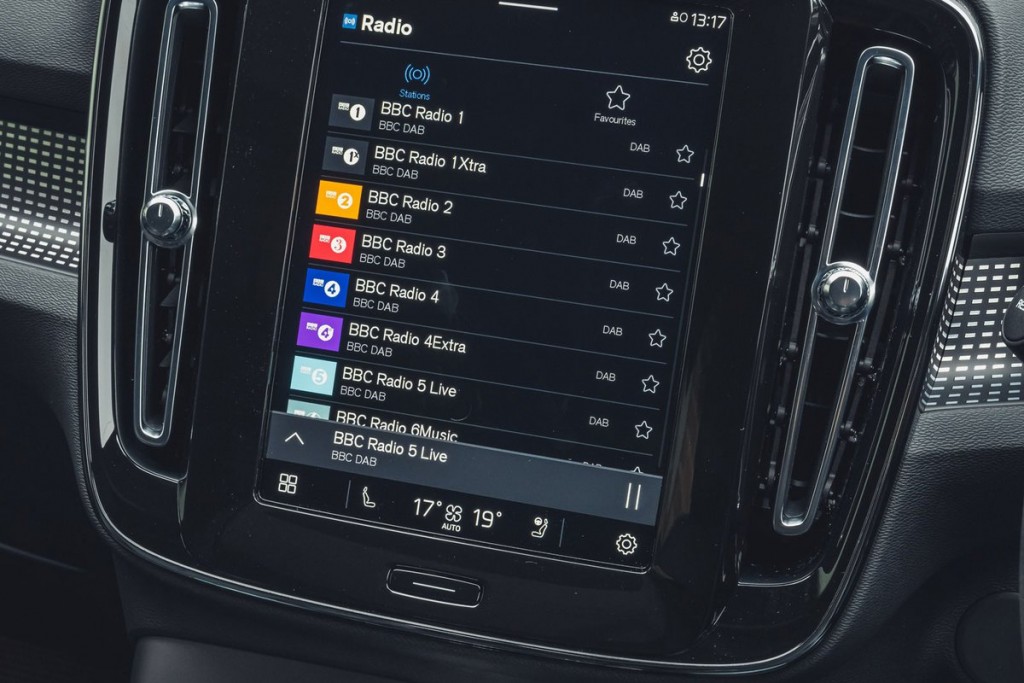 One other niggle is the infotainment, which looks neat with its portrait screen but is a bit of a fiddle to use on the move, forcing you to take  your eyes off the road more than you'd like. As with the Polestar it uses a Google operating system that delivers lots of online upgrades, but is still a bit glitchy and doesn't offer the best smartphone connectivity.
Anything else I should consider?
Well, the closely related Polestar offers an even greater range, is sharper to drive and is arguably even better looking, but it costs more too. Volvo has also released a sleeker, coupe-inspired version of the XC40 called the C40, which is less roomy inside and costs more to buy. Go figure.
The VW ID4, Skoda Enyaq iV and Audi Q4 triplets all offer greater practicality and, depending on version, a longer range, while the first two cost a lot less to buy. Regardless of badge on the bonnet they give little away to the Volvo in upmarket appeal, even if the Audi's the only one that's as stylish as the XC40
If you're looking at the very top of the Volvo range, then the entry-level Jaguar I-Pace just comes within budget. Faster, brilliant to drive and with an excellent 292 mile range the stylish British SUV is a very tempting proposition.
Verdict
With cool Scandinavian style, a spacious and luxurious interior and decent range, the classy Volvo mixes the everyday familiarity and premium appeal of the standard car with all the benefits of an EV. You'll pay for the privilege though.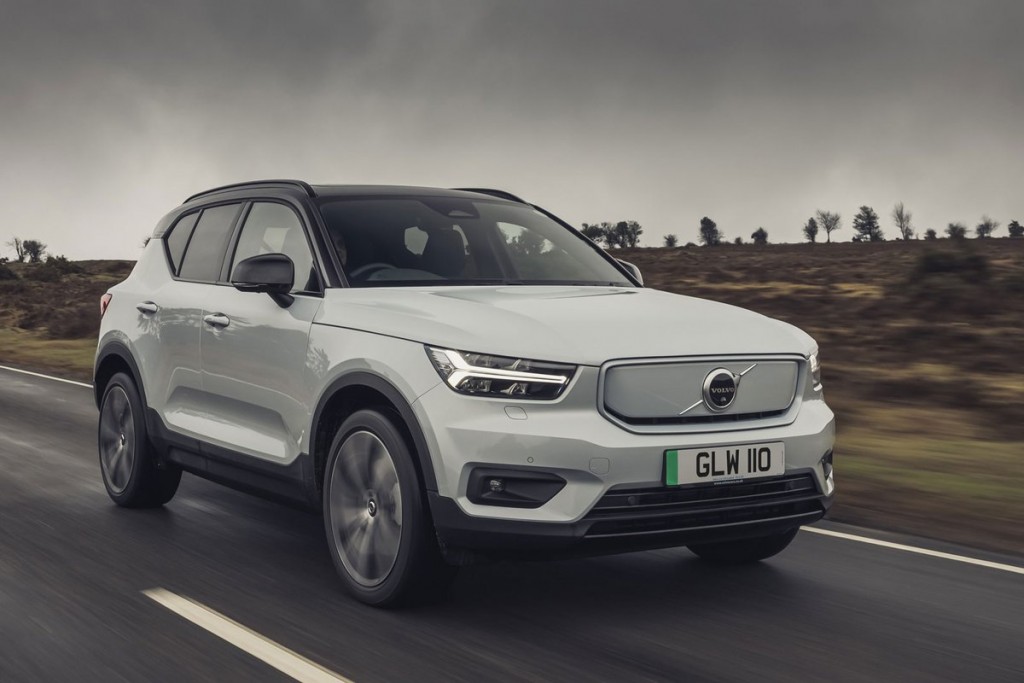 Volvo XC40 Recharge specification
Price from: £43,550
Motors: Electric asynchronous
Gearbox: Automatic
Driven wheels: two or four
Maximum power: 402bhp
Maximum speed: 112mph
0-62mph from: 4.7-7.4secs
Electric range (official): 257-264miles
CO2 emissions: 0g/km
Tyres from: 235/45 R 19 (front)/255/45 R 19 (rear)
Kerb weight excluding driver: 2030-2188kg
Gross vehicle weight: 2480-2650kg
Height: 1651mm
Length: 4425mm
Wheelbase: 2702mm
Width with mirrors folded: 1910mm
Maximum boot capacity: 452-1328 litres
Rivals
READ MORE
e-CARS
The ten best-selling electric cars in the UK
e-BIKES
Cairn Cycles E-Adventure 1.0 e-bike review
Ten e-bikes we're looking forward to in 2022
e-MOTORBIKES
Ten electric motorbikes to look forward to in 2022
Art, sustainability and choppers - the wonderful world of Stirling Eco
e-SCOOTERS
Hypercar firm Bugatti's first electric vehicle is an 18mph e-scooter
Ride-hailing firm Bolt set for UK expansion after big investment
e-WORLD
Veolia to open first UK plant for recycling EV batteries
The new Bobcat T7X is a truly groundbreaking electric digger