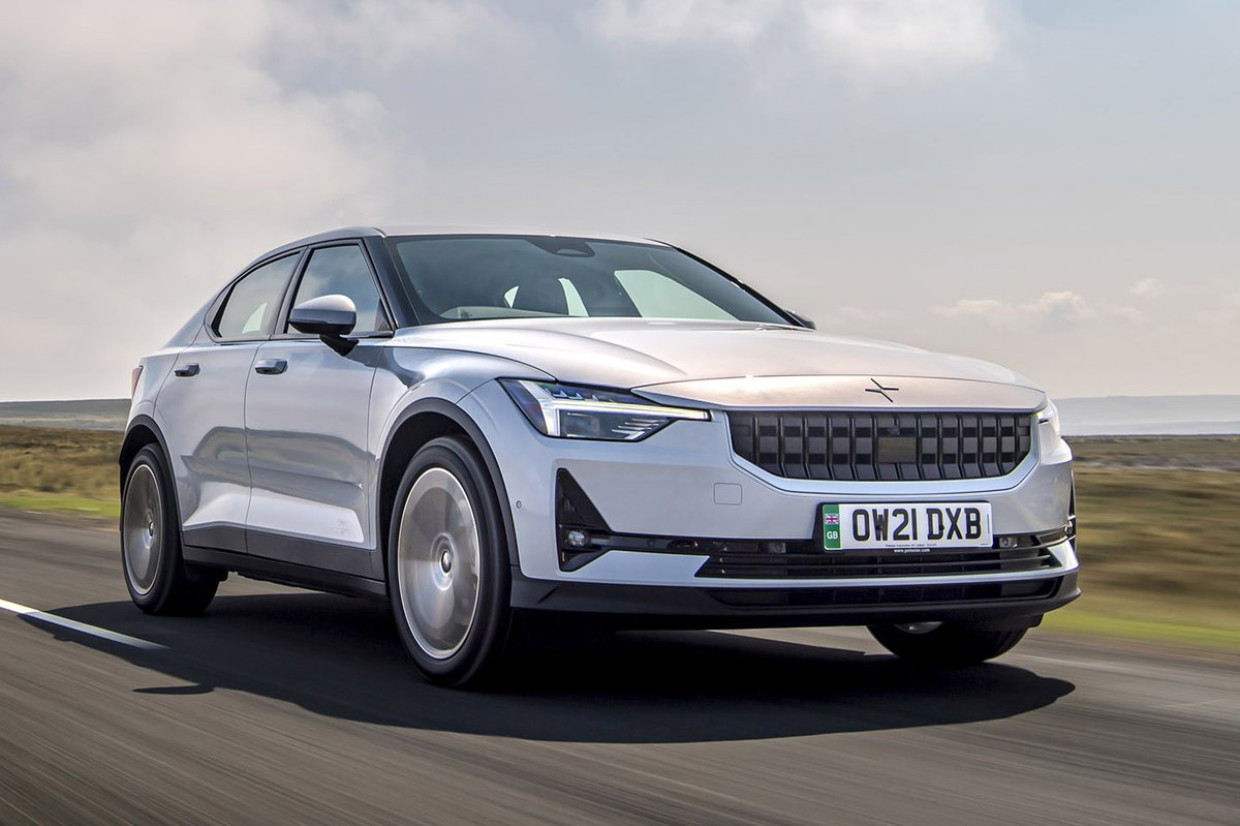 Move Electric verdict: Four stars out of five
Sell it to me in a sentence….
The Polestar 2 is upmarket and spacious large family car that's great to drive, boasts a decent range; and it also looks pretty good into the bargain too
Tell me more
As its name suggests, the 2 is the second model from Swedish start-up Polestar, which is effectively the all-electric offshoot of parent firm Volvo. It might be a relative newcomer to the EV market, but its already proved itself to be well up to the task of taking on established competition.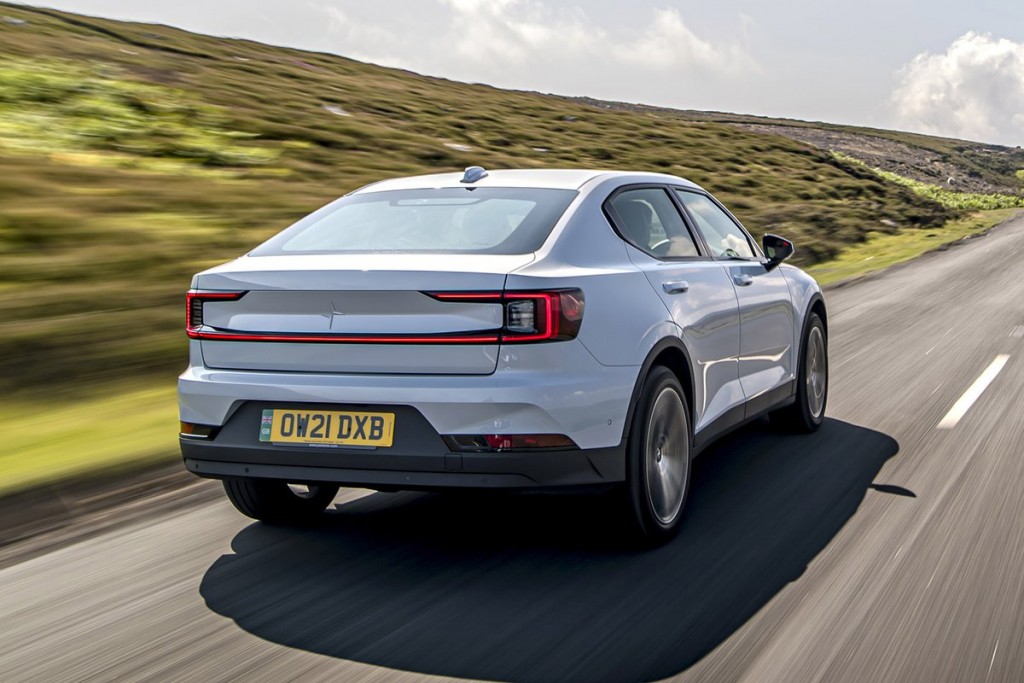 While the Polestar 1 was a big money, hand-built plug-in hybrid, the 2 is fully electric and aimed at the heart of the premium EV market. It's really rather good too. Whether you're looking for a cost-effective model that'll travel hundreds of miles on a charge or a high performance family holdall that'll happily trade blows with a sports car, the Polestar 2 range has it covered.
This sounds promising, what are the highlights?
There's so much that's good about the Polestar that this could take a while, so bear with us. Let's start with the driving experience, because even if you've had a chance to sample other EVs it's likely a blast in the 2 will leave you impressed.
It only takes a short drive to realise that driver fun has been engineered from the outside. It's a fairly large car, but with its high set driving position and good visibility it's easy to place on the road. The steering is well-weighted and accurate, while there's bags of grip and the Polestar dives through corners with the agility and precision of something far smaller and lighter.
The Polestar's neatest trick is combining this dynamic approach with impressive comfort and refinement when you just want to cruise. While the suspension is firm it's far from uncomfortable, effortlessly soaking up bumps and potholes. It's aided here by some of the best seats in the business, which support and cushion you in all the right places.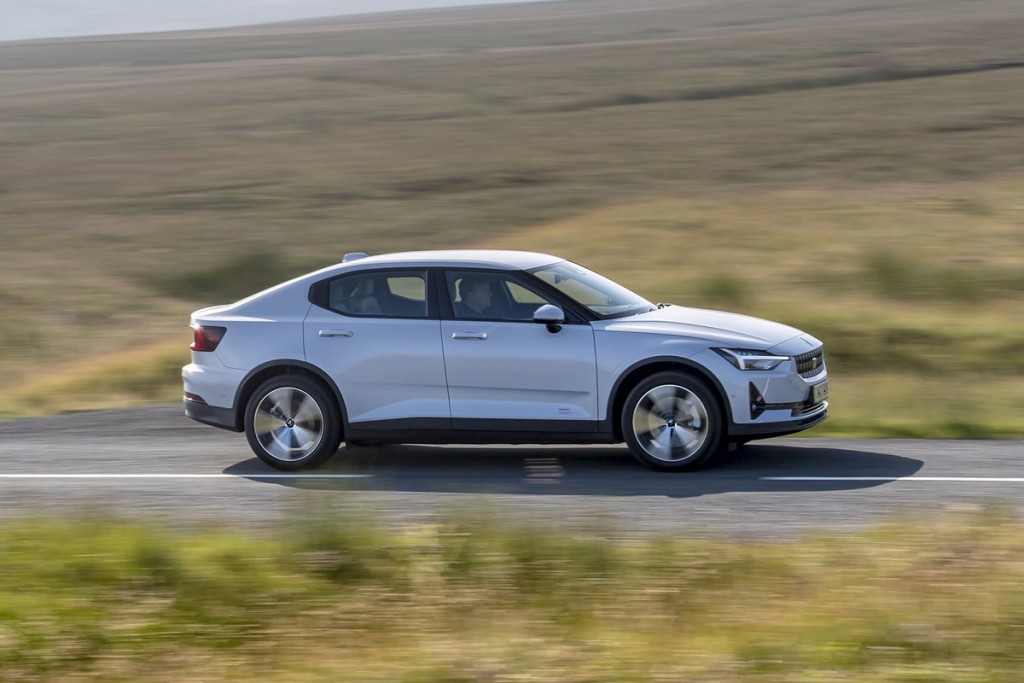 And of course it's quiet, with its electric motor (there's a choice of one or two, depending on the version) serving up seamless and near silent acceleration. You can alter the regenerative braking force too, allowing you to choose between nothing and a strong enough effect that you can effectively drive it without touching the brake pedal.
We also like the way it looks too. There's more than a hint of Volvo in its chunky lines, but it's mix of high-riding stance, chunky details and coupe-like roofline helps it really stand out. There are some fun touches as well, such as the full width LED rear lamps that perform an animated light dance when you unlock the doors.
There are, of course, entirely sensible reasons to rate the Polestar. Designed from the ground-up as an EV, its interior is remarkably spacious, not to mention eye-catchingly styled and beautifully finished. Perhaps most importantly for those new to the EV experience, it does its best to banish range anxiety by being able to go quite far on a charge.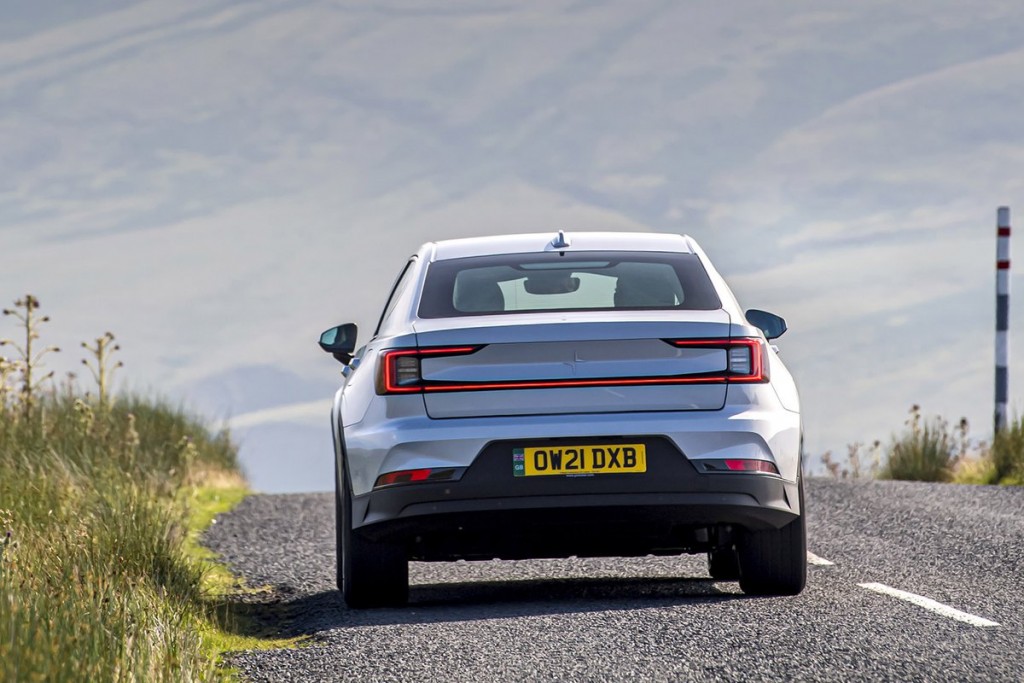 Ah yes, give me some numbers.
There's a choice of two lithium ion battery sizes for the Polestar two, as well as three different motor options, so there should be a combination for every need, taste and budget.
The Standard Range Single motor pairs a 64kWh battery with a 221bhp motor that drives the front wheels. This claims up to 275 miles on a charge, which in real world terms translates to around 240 miles. Either way, that's more stamina than a similarly priced Audi Q4 etron and should give you enough flexibility to undertake most journeys without panicking about being caught short.
If you do want to go further, then the 227bhp Long Range Single motor promises to carry you 335 miles thanks to its larger 78kWh battery. That's not as far as Tesla claims for its similarly named Long Range Model 3, but with sensible use you can expect a comfortable 300 miles before you need to plug-in and top-up.
Sometimes you just want to get there as quickly as possible, and for that there's the Long Range Dual Motor version. This uses the same 78kWh battery but couples it to a pair of motors (one for front wheels and the other for the back, making this a four-wheel drive car) for a mighty 402bhp. The range suffers a little at 298 miles, but you can blast from 0-62mph in just 4.7 seconds.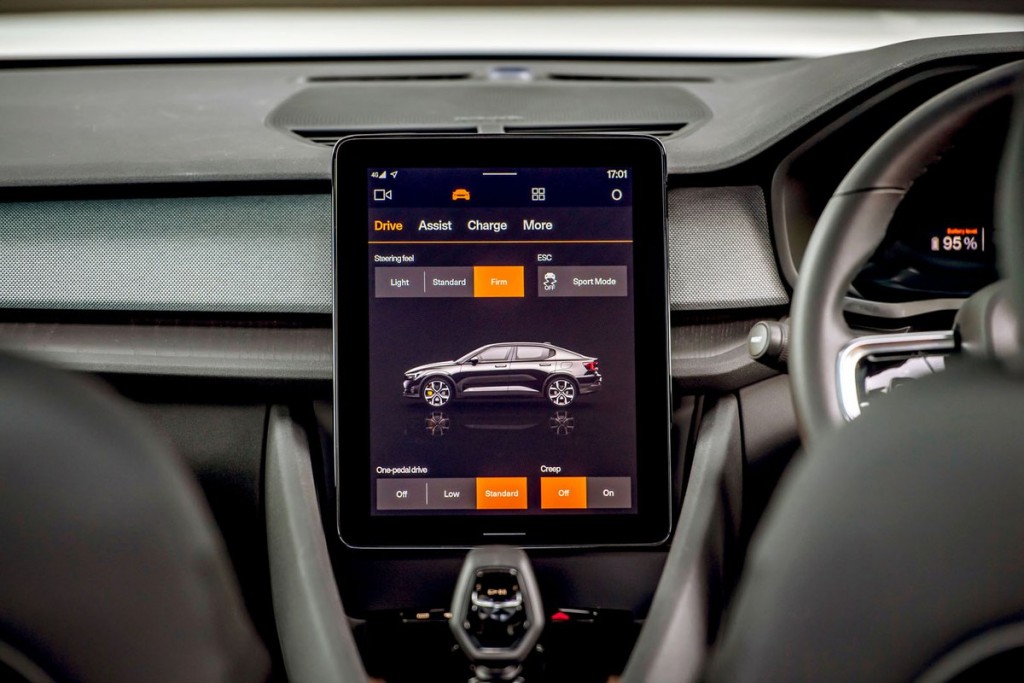 Even if you've experienced instant EV acceleration before, the Polestar's sports car-humbling turn of speed will leave you open-mouthed and wide-eyed. Even the Single Motor versions are brisk, both clocking 7.4 seconds for the 0-62mph, which is enough to leave hot hach owners red-faced and still stranded at the traffic lights as the Polestar sprints into the distance.
Of course, use all the performance and you'll be needing to charge more frequently. Happily all Polestar 2 models can accept up to 150kW at a rapid DC CCS charger, meaning you can have both 64kWh and 78kWh batteries back up to 80 percent in around 40 minutes, which is a good time for break and a bite to eat on a long journey.
There's also an 11kW onboard charger, meaning the Polestar will work on a rapid AC charger if you can find one, or a three-phase electricity supply. This will allow a full charge in just over five and a half hours for the 68kWh and an hour longer for the 78kWh pack.
As you'd expect, using a 7kW domestic wallbox will take a little longer, although most owners rarely drain the battery completely, preferring to keep it topped up whenever they can. Either way, the 64kWh will require eight and a half hours, the 78kWh will be done after nine and half hours.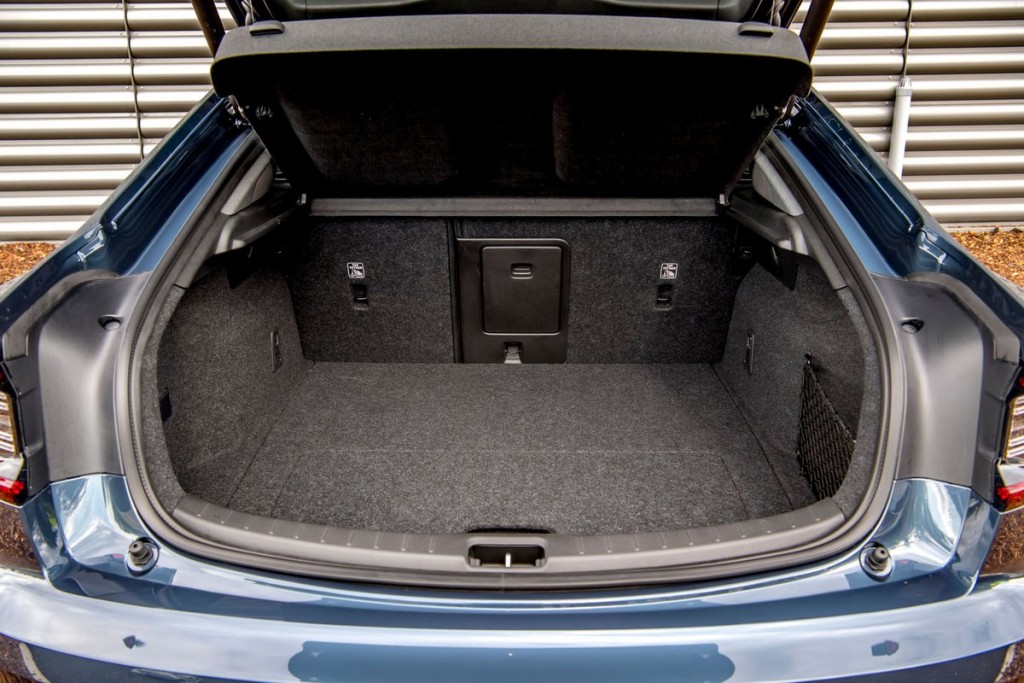 So it's stylish, good to drive and fast, but is it practical?
This is a family car first and foremost, which means it's roomy and user-friendly. You can tell some serious thought has been put into the Polestar's interior.
It's not quite as spacious in the rear as a Tesla Model 3, but there's enough head and legroom for most occupants to tackle a long journey without complaint. There's loads of handy storage too, including deep door bins you could lose a water bottle or two in, handy cubbies and numerous cupholders and numerous places to plug in your phone.
There's a wide-opening hatchback at the rear and a cavernous well-shaped boot that features useful underfloor storage. Like many of its rivals there's also a 'frunk' under the bonnet, which is smaller than a Tesla's but big enough to store charging cables or a few bags of shopping.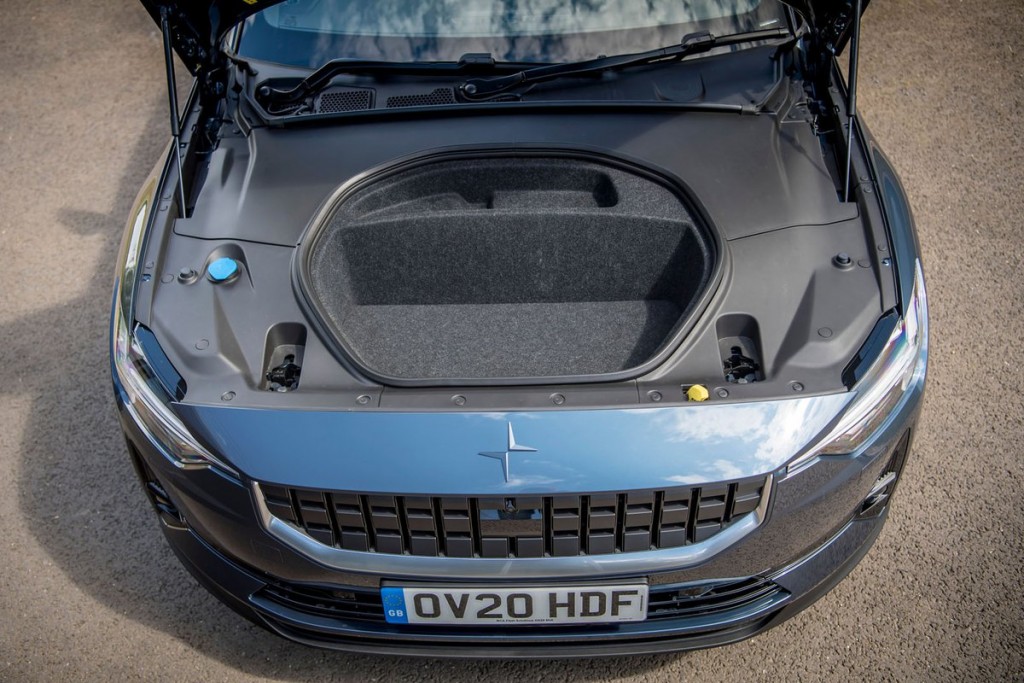 Unlike many rivals the Polestar can pull stuff too, with every version boasting a hefty 1500kg towing limit. That's enough for a six-berth caravan - perfect if you're planning a bit of a staycation.
Yet it's not just the functional stuff. The Polestar's interior looks great and is beautifully finished, easily rivalling much more expensive models such as the Jaguar i-Pace for upmarket vibes. There's numerous cool wood finishes that are sourced from sustainable suppliers, plus vegan upholstery for the seats (that's fabric that meets vegan standards, rather than made from actual vegans. At least we don't think it is).
It's also packed with tech, including the world's first use of a Google Android-based infotainment system, which is accessed using a slick-looking 11-inch touchscreen. And it'd be easier to tell you what's not included in the generous list of standard equipment.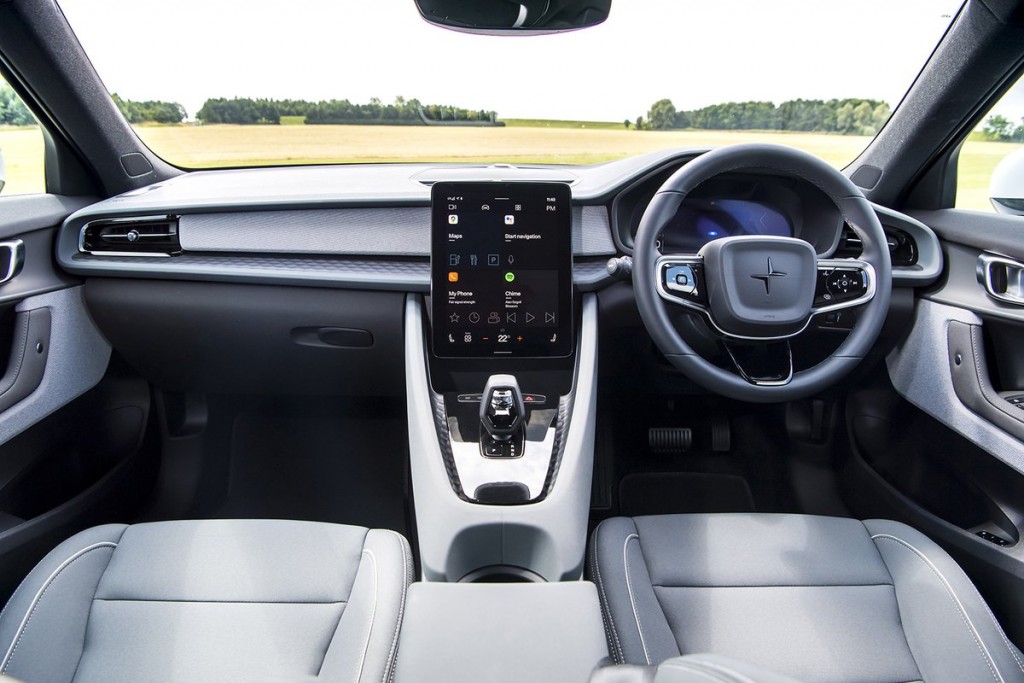 And because it's closely related to Volvo, Polestar has made sure the 2 has all the latest safety aids and driver assistance systems. Unsurprisingly a five-star Euro NCAP score comes with every car.
Okay, there has to be a catch here?
To be honest, we're struggling to think of any big downsides. With prices starting at a whisker under £40,000 it's not exactly cheap, but it's no more pricey than premium rivals and Polestar does offer some tempting finance deals that'll get you behind the wheel for less than you'd think.
Anything else? Well it's probably worth mentioning that the Google-powered infotainment still hasn't been honed to perfection. Operating it is child's play, with crisp graphics and clear menus, while it boasts numerous connected services, but quite a few owners are reporting the system often freezes and crashes.
When it comes to hardware rather than software, we'd avoid the £5,000 Performance Pack upgrade. While it does get rather cool gold seatbelts and brake calipers, it also gets special Ohlins dampers for the suspension, which turn the ride rock hard. You can make them softer but this requires manual adjustment, which in the case of the rear suspension means crawling underneath the car. We'll pass, thanks.
Verdict
As a first effort for the Polestar the 2 really impresses. It looks great, drives well and has a decent range. It's also practical, while the interior packs real star quality.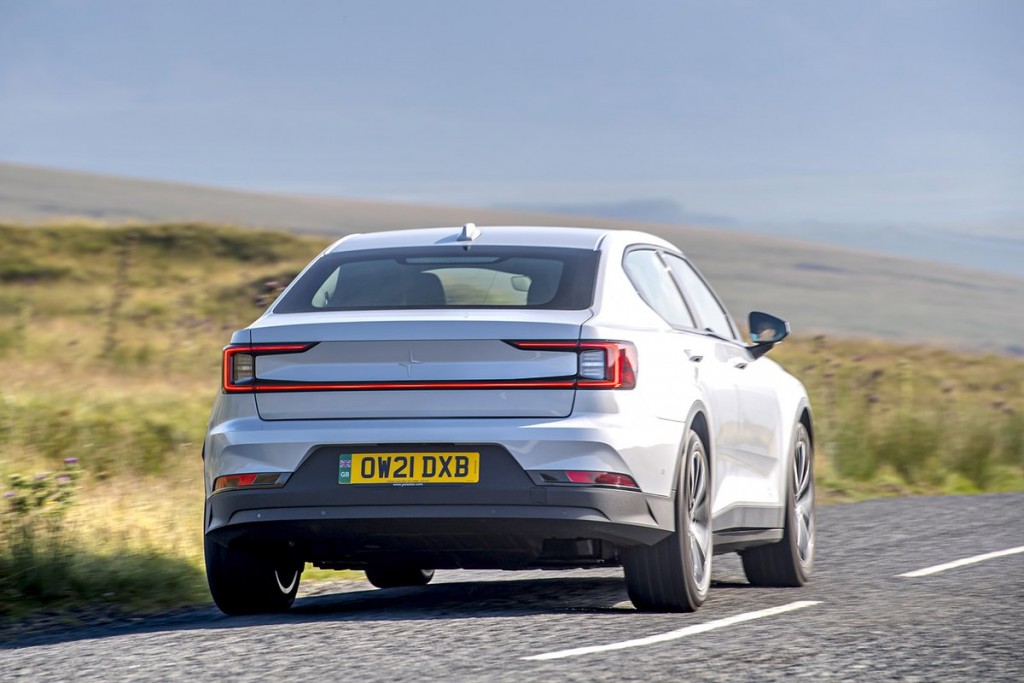 Polestar 2 specification
Price from: £39,900
Motors: Electric asynchronous
Gearbox: Automatic
Driven wheels: two or four
Maximum power: 402bhp
Maximum speed: 112mph
0-62mph from: 4.7-7.2secs
Electric range (official): 275-335miles
CO2 emissions: 0g/km
Tyres from: 245/45 R 19
Kerb weight excluding driver: 2015-2198kg
Gross vehicle weight: 2600kg
Height: 1482mm
Length: 4606mm
Wheelbase: 2735mm
Width with mirrors folded: 1859mm
Maximum boot capacity: 405-1095 litres
Rivals
READ MORE
e-CARS
e-BIKES
e-MOTORBIKES
Seat Mo 125 electric scooter review
e-SCOOTERS
Exclusive: E-scooter CO2 saving
e-WORLD