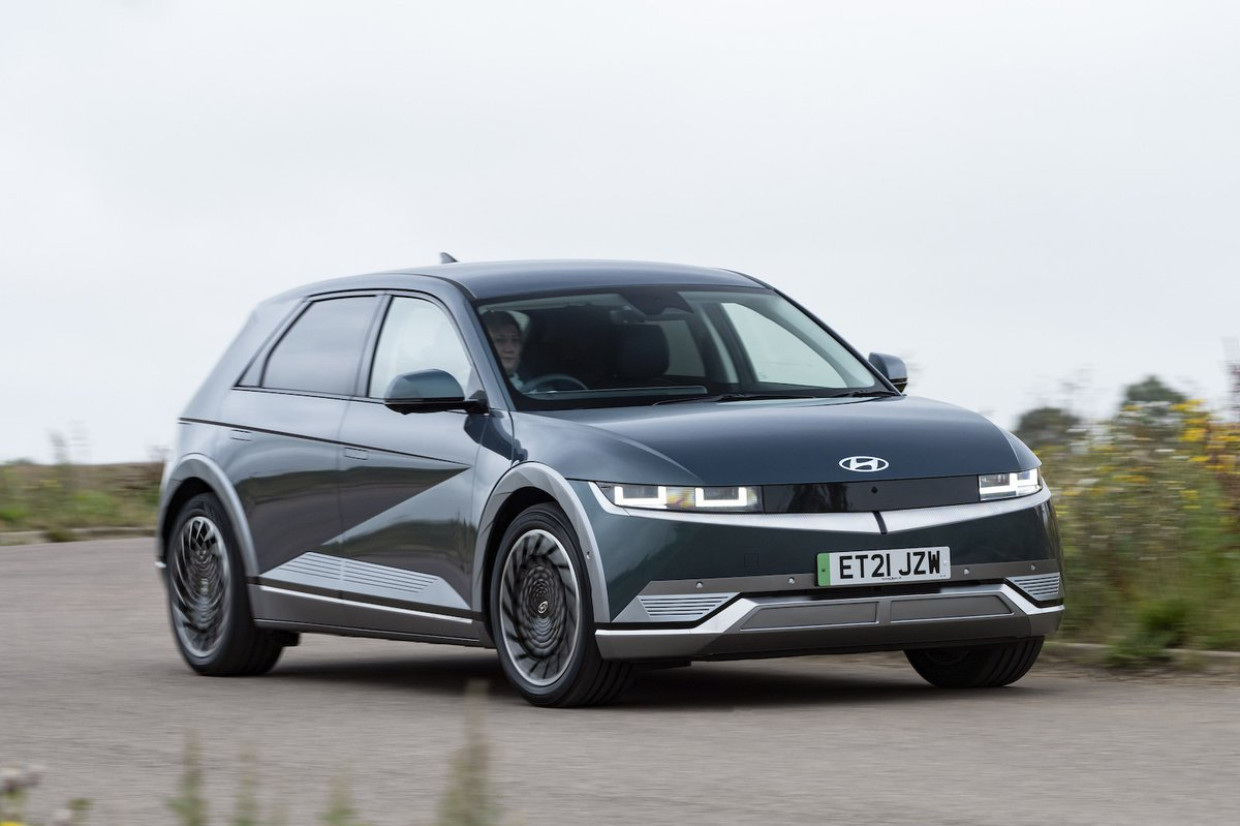 Move Electric Verdict: five stars out of five
Isn't it Ioniq?
Are we really opening this with a terrible gag playing on Alanis Morrisette's 1996 hit song title Ironic? Big mistake, both because that was more than 25 years ago, so you've made yourself look old, and because the Ioniq 5 is a brilliant electric car that deserves a bit more respect than that. It's also not to be confused with the Ioniq, Hyundai's first - and very decent electric car. The 5 designates that it's part of a family of upcoming Hyundai electric cars.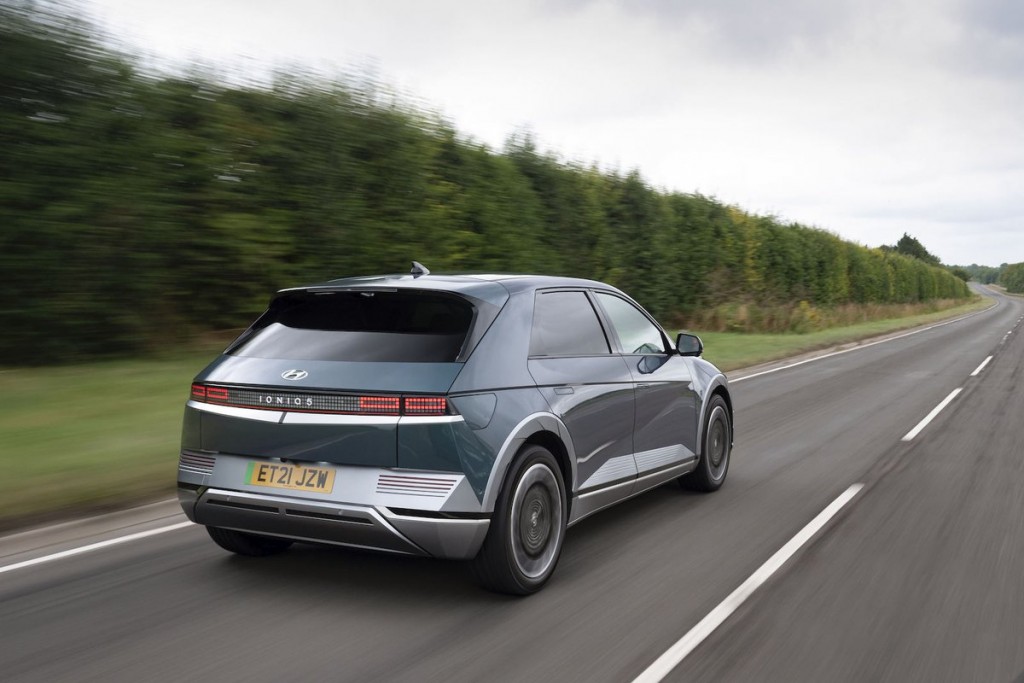 Tell us what we need to know with a straight face then
The Hyundai Ioniq 5 combines standout looks with a practical, roomy interior and plenty of useful tech that makes it an eye, head and heart-catching choice in today's market. It's much bigger than it looks in photos, too, and a rival on price and capability for the likes of the Tesla Model 3, Ford Mustang Mach-E, Skoda Enyaq and VW ID4. 
How big is big?
I know we're making a lot of this, but the Ioniq 5 really does have to be seen to be believed as far as its dimensions are concerned.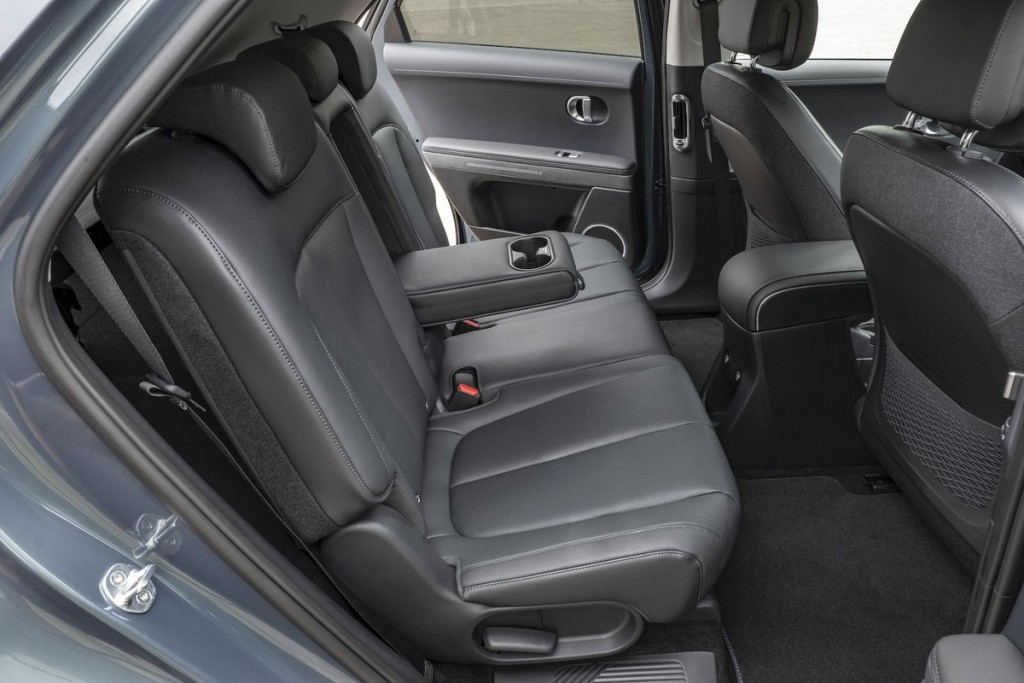 In the back it's almost luxury saloon-like, such are its dimensions. Even pro basketball players would have enough legroom, although head room is slightly more limited. It helps too that the floor is entirely flat, so even a middle-seat passenger can get comfy.
Up front the story is little different: you get plenty of head and leg room and there are so many cubby holes and storage pockets dotted around that you're more likely to be challenged remembering where everything is rather than in finding enough space.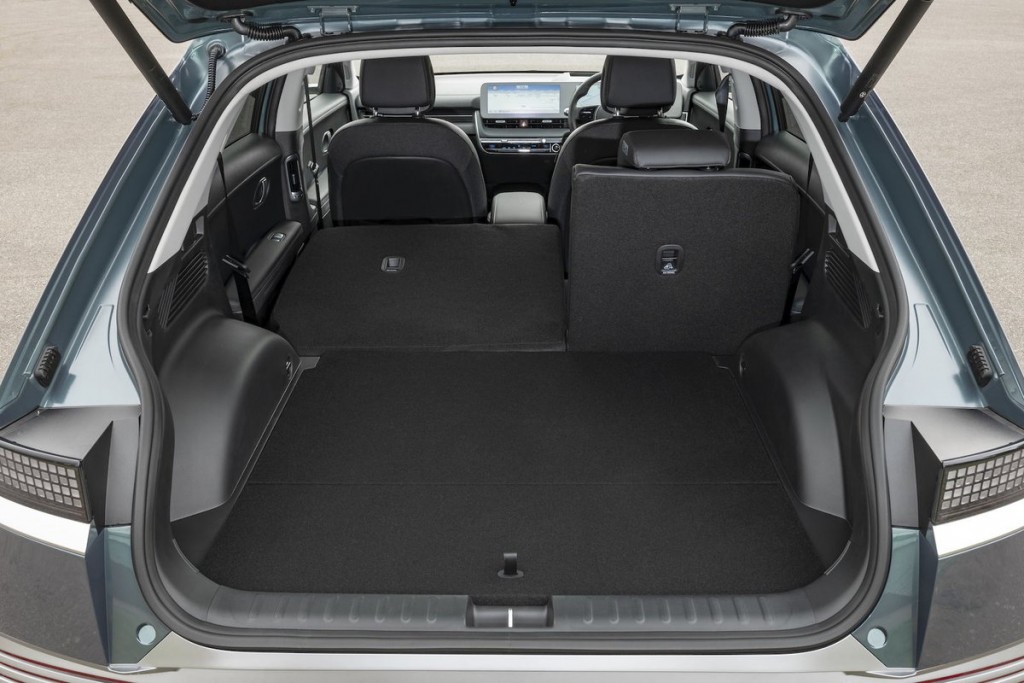 Down to the practicalities. What about the batteries and range?
Range is dependent on the model you go for. For the 58kWh model the official range is 238 miles, for the all-wheel-drive 77kWh variant 298 miles and for the 77kWh rear-drive model it's 315 miles.
This is far less than the 380 miles of range of the Ford Mustang Mach-E, and a bit less than the 323 miles of the VW ID4 can manage, but it's still plenty to be practical for most journeys. It's also worth noting that the Ioniq 5 has greater compatibility with rapid chargers than some rivals, making top-ups while you're out and about quicker.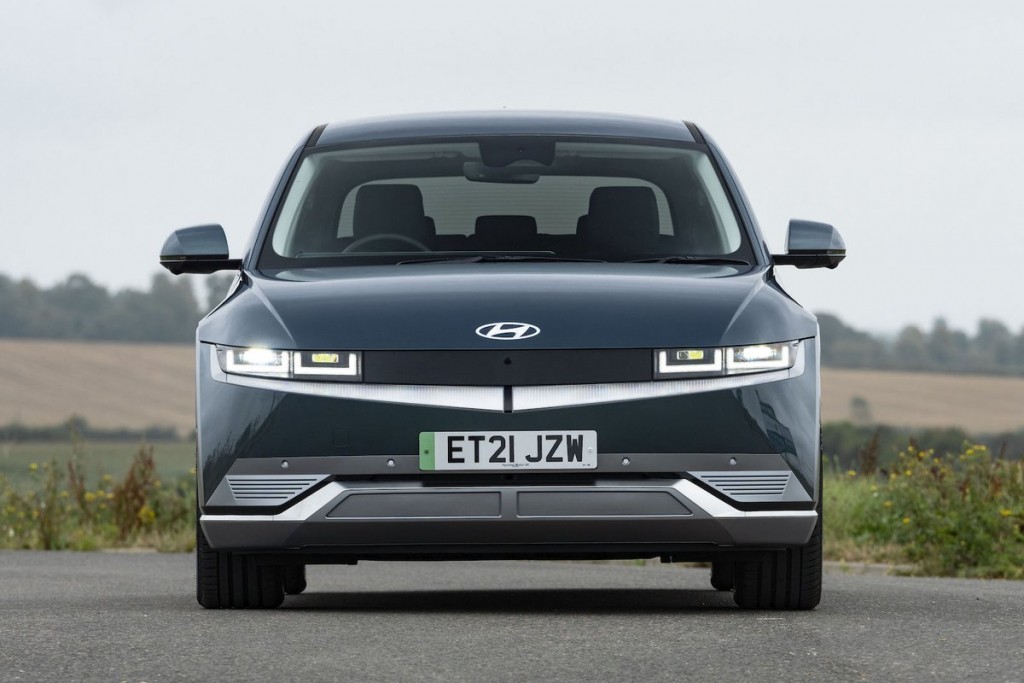 Indeed, find an ultra-rapid charging device - which, we admit is currently a rare sight on UK roads, and you can fill the battery from 10-80% in just 18 minutes. 
Most, however, will charge at home. A 7kW charger takes eight to ten hours from empty, while a 11kW charger needs six to eight hours. 
All that electricity. Is it fast?
Considering its size and weight, the range-topping 77kWh model is certainly no slouch.
With an extra motor mounted to the front axle, the Ioniq 5 has 302bhp, achieving a 0-60mph time of 5.2 sec. This is much quicker than the Ford Mustang Mach-E and would even make a Tesla Model 3 sweat in a straight line.
But if performance isn't what you're looking for - and even the thrill-seeker in us wonders how often you need that kind of pace - then we'd recommend the mid-level 77kWh rear-drive car. You still get 168kW (225 bhp) and a 0-60mph time of 7.3sec - all with the trade-off of a highly appealing 315 miles of range.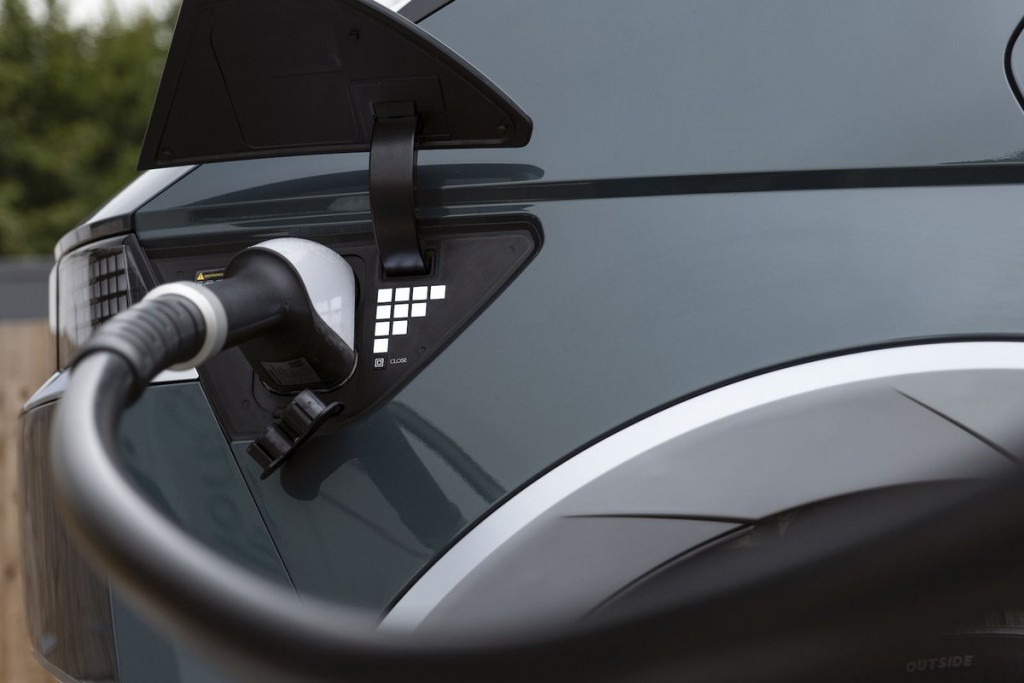 Take me on board…
The first thing you'll likely notice is that the seating position is higher than you would expect, aiding your view of the road. That, coupled with the large windows and door mirrors, means that all-round visibility is excellent.
The next thing that will get your attention, assuming you don't sample that 0-60mph pace from the get-go, is the brake feel. The Ioniq 5 uses a regenerative braking system to harvest energy which can then be used to charge the battery on the move - but it lends the car an unusual character.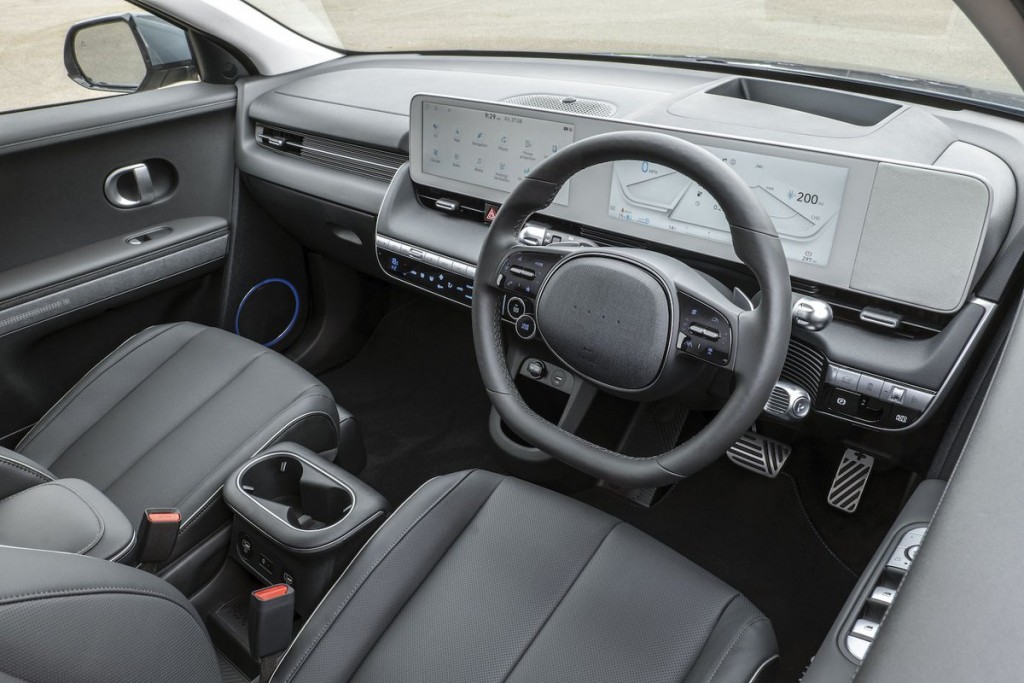 This takes time to adapt to, but you do get used to it. What's more, you can ease yourself into its full capabilities, as you can set the strength of the regenerative braking using paddles on the steering wheel. In its most powerful setting you can even make the car stop for you without even touching the brakes.
Ride is slightly compromised and bumps can jostle the Ioniq 5 around a lot, especially if the bigger 20 inch alloy wheels are fitted. Rivals like the Tesla Model 3 are much more comfortable. 
Despite this, the Ioniq 5 handles well and has light, accurate steering. Of its rivals, probably only the Model 3 delivers a better experience. 
Talking of the Model 3, what's the Ioniq 5's tech like?
Laden to overflowing with clever tech, the Ioniq 5 has an array of technological features, including a standout infotainment system. 
Like many other EVs, the Ioniq 5 adopts a minimalist interior design, instead housing many of the controls in the infotainment system, which is controlled through a combination of two 12.3in touchscreen displays.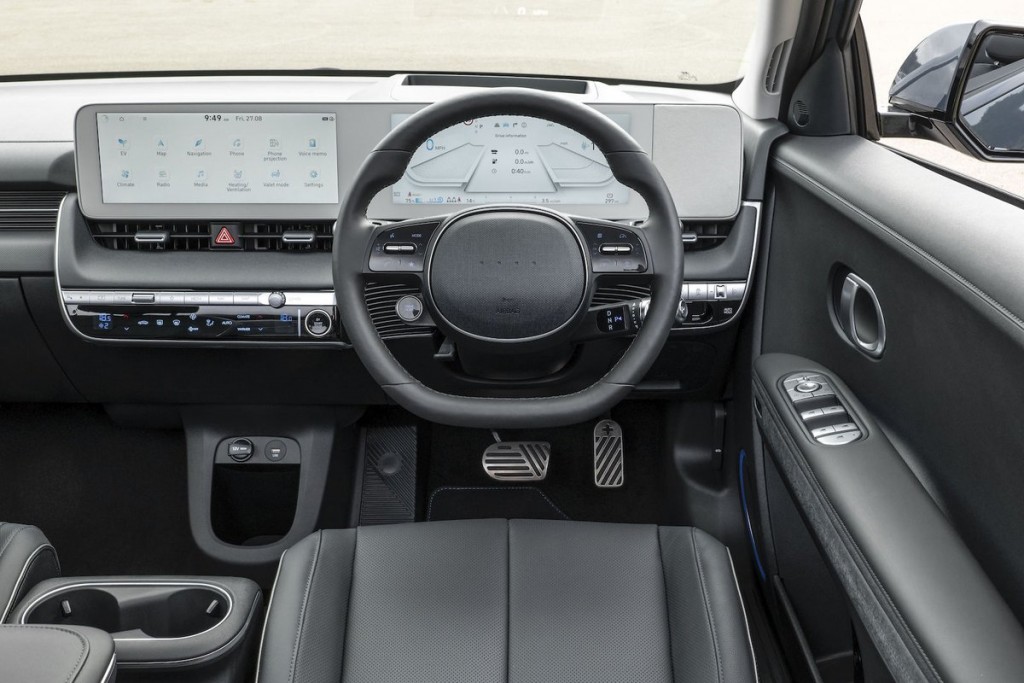 The central screen is responsive and clear, although can be a bit fiddly to use on the move. However, the clever addition of some physical buttons along the bottom of the screen and some functions on the steering wheel do help you to operate some commonly used features easily. 
As with most modern cars, the Ioniq 5 comes with Apple Car play and Android Auto as standard. There's a useful wireless phone charging feature as well.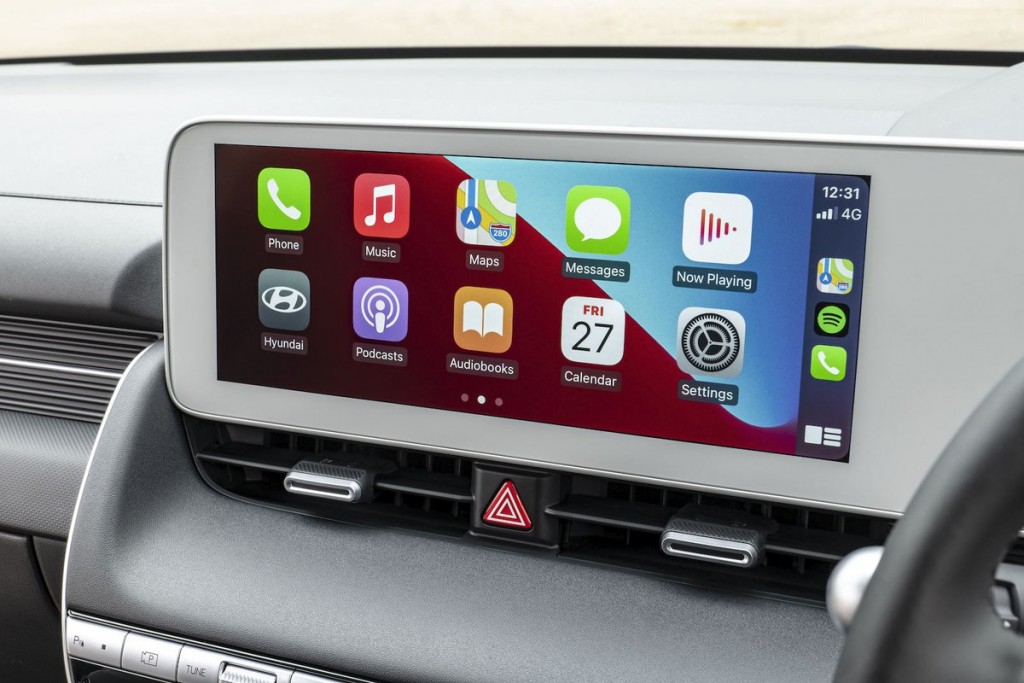 Fancy a nap while your Ioniq 5 is charging? Have no fear, the front seats in the Hyundai have a Nap Mode. Simply press a button on the side of the seat and it automatically slides backward, then reclines into a more relaxing position meaning you'll drift off in no time, dreaming about the wonderful gadgets on your new EV. 
But what if instead of taking a nap while your EV charges you go for a walk and return to find your Ioniq stuck between two parked cars unable to get in. Hyundai has thought about such a scenario by adding a remote control mode to the key fob, allowing you to move the car forwards with a press of a button. Now that is seriously clever tech. 
In top spec Ultimate trim you can spec an augmented reality feature which can project useful information onto the windscreen. It's a neat, upmarket touch and does a lot to help keep your eyes on the road.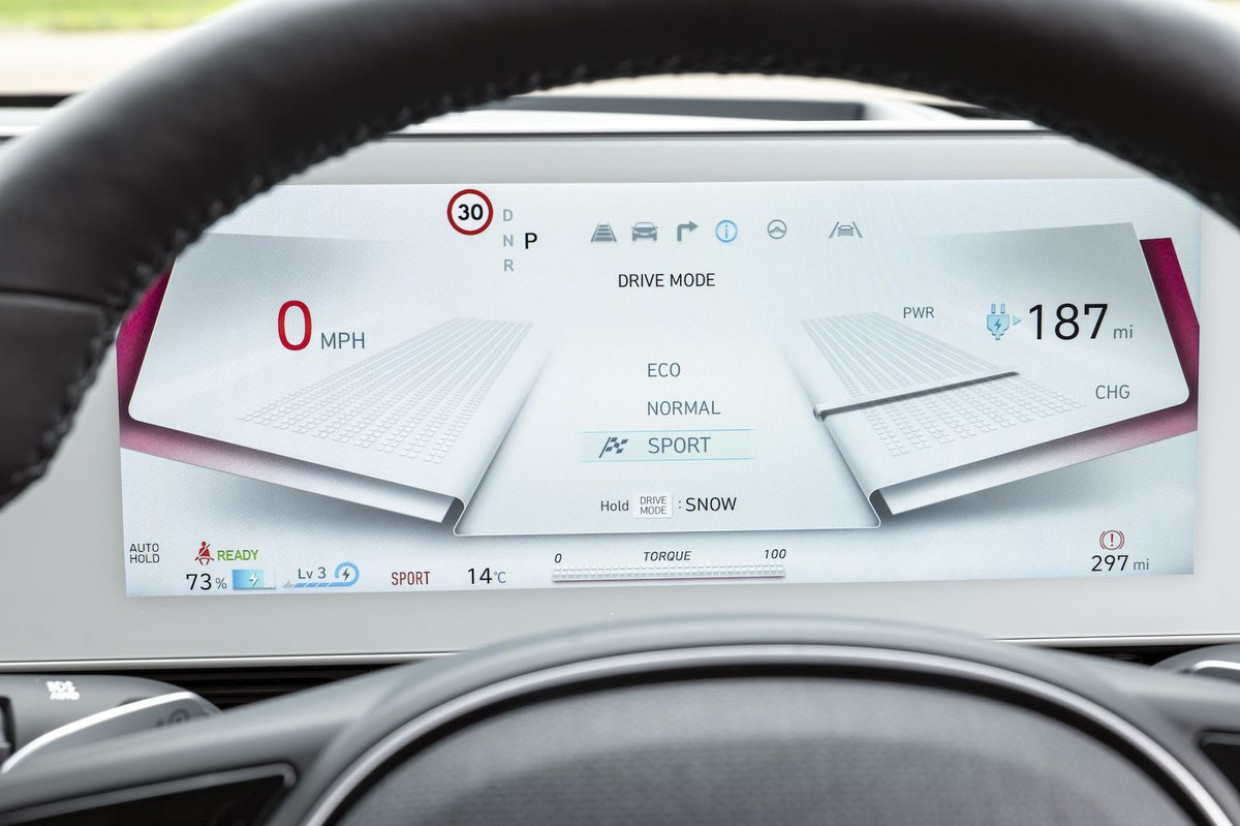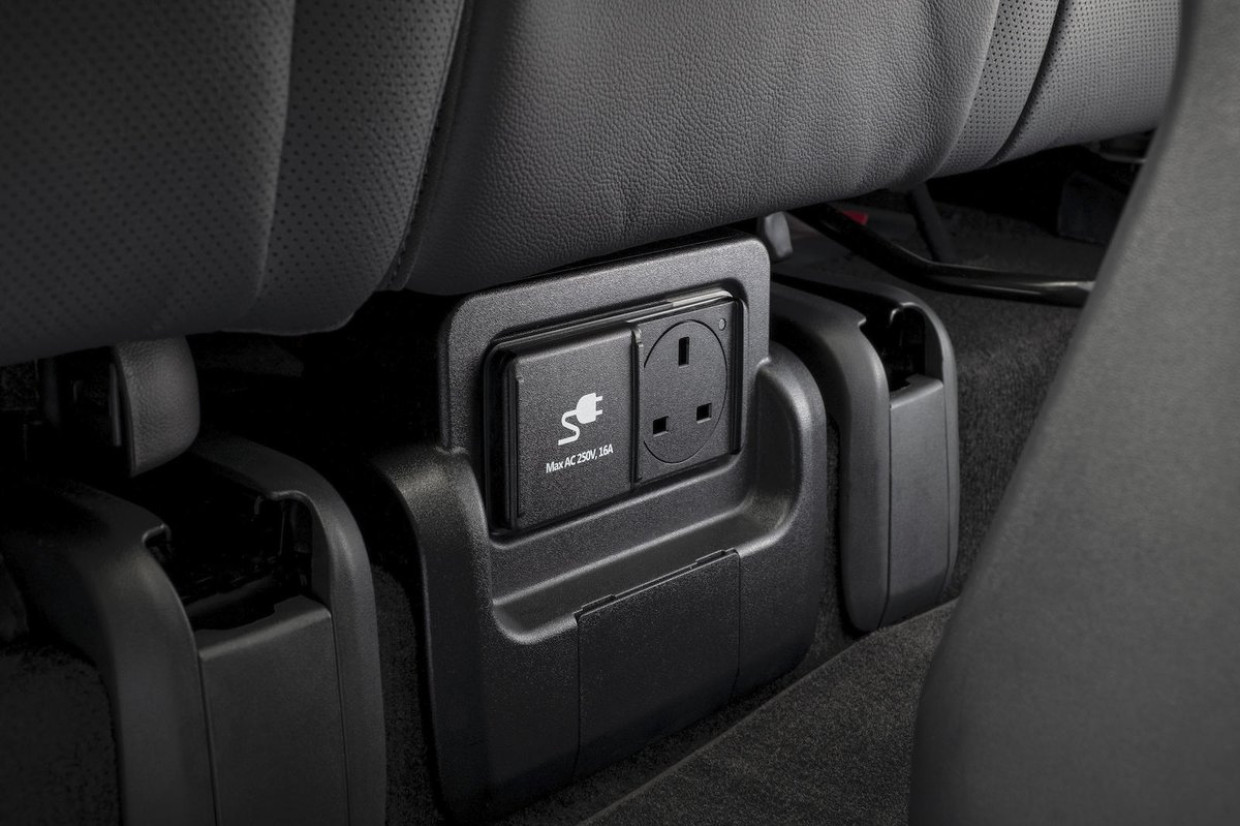 That's the good stuff. Are there any drawbacks?
Is it unfair to damn a car for the lack of a rear windscreen wiper? Maybe, but the Ioniq 5's lack of one is certainly infuriating.
Hyundai claims it designed the rear window in such a way that when travelling at high speed the airflow would remove any rainwater. But when maneuvering or reversing, you do miss a wiper to help you see out the back.
Another niggle is the digital dash, which is often blocked by the steering wheel. The 12.3 inch screen is visually stunning but can be a challenge to use when on the move - which is quite a drawback in a car.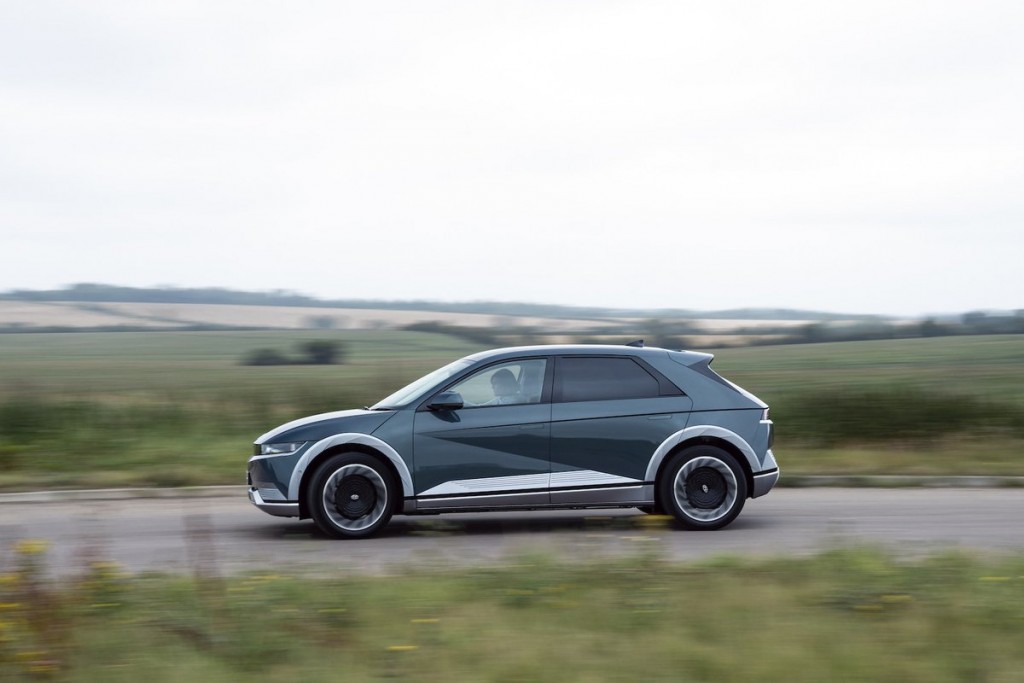 And then there's the quality of some of the interior materials. Some of the plastics lack a premium feel, particularly those found on the lower doors. That said, it is still a more robust interior to that of the VW ID4. 
Despite the competitive price of the Ioniq 5 against the Ford Mustang Mach-E, it misses out on being eligible for the Government grant, and if you opt for a top spec version you'll be in a similar price bracket to the Model 3. 
Should I consider any rivals?
You'll have guessed from the fact we've referenced it regularly that the VW ID4 is the most direct rival. It is just as practical as the 5, has a good amount of equipment if you go for the 1st Edition trim level and has an excellent 310 mile electric range.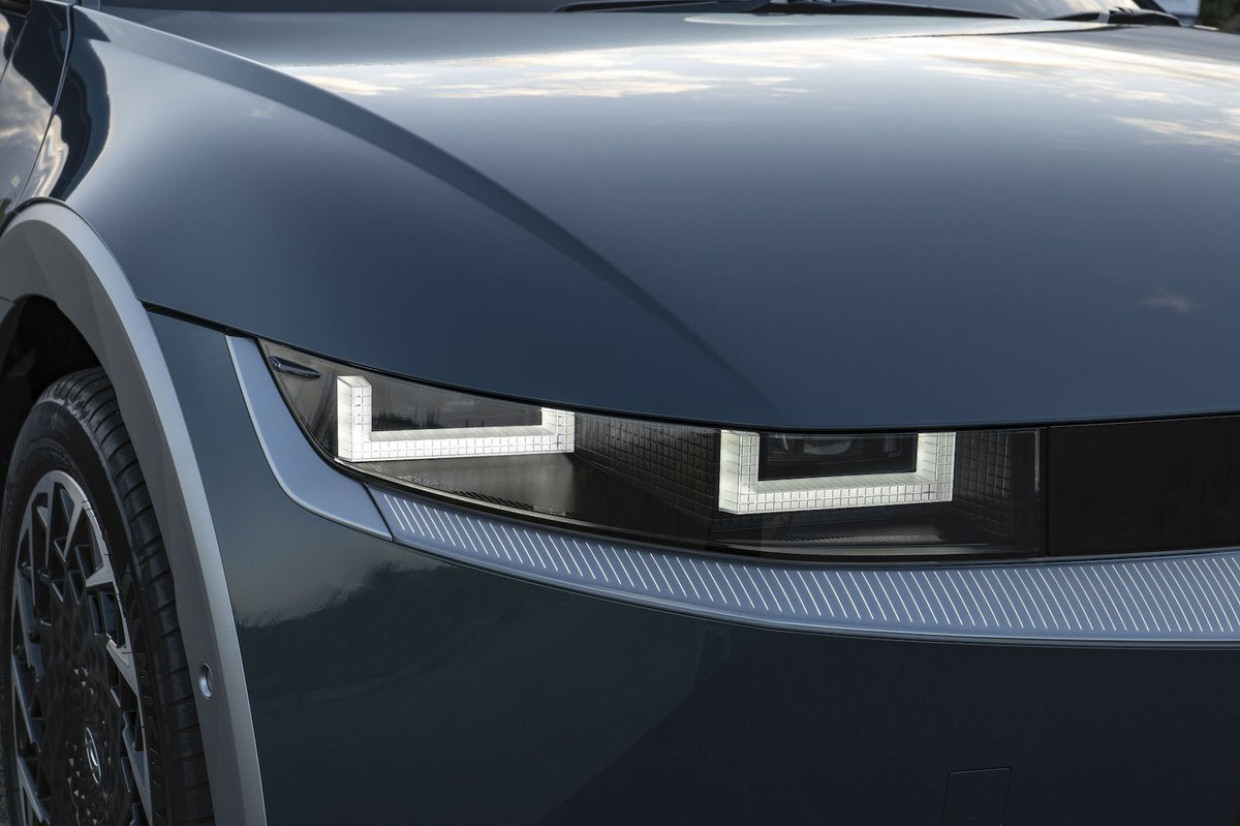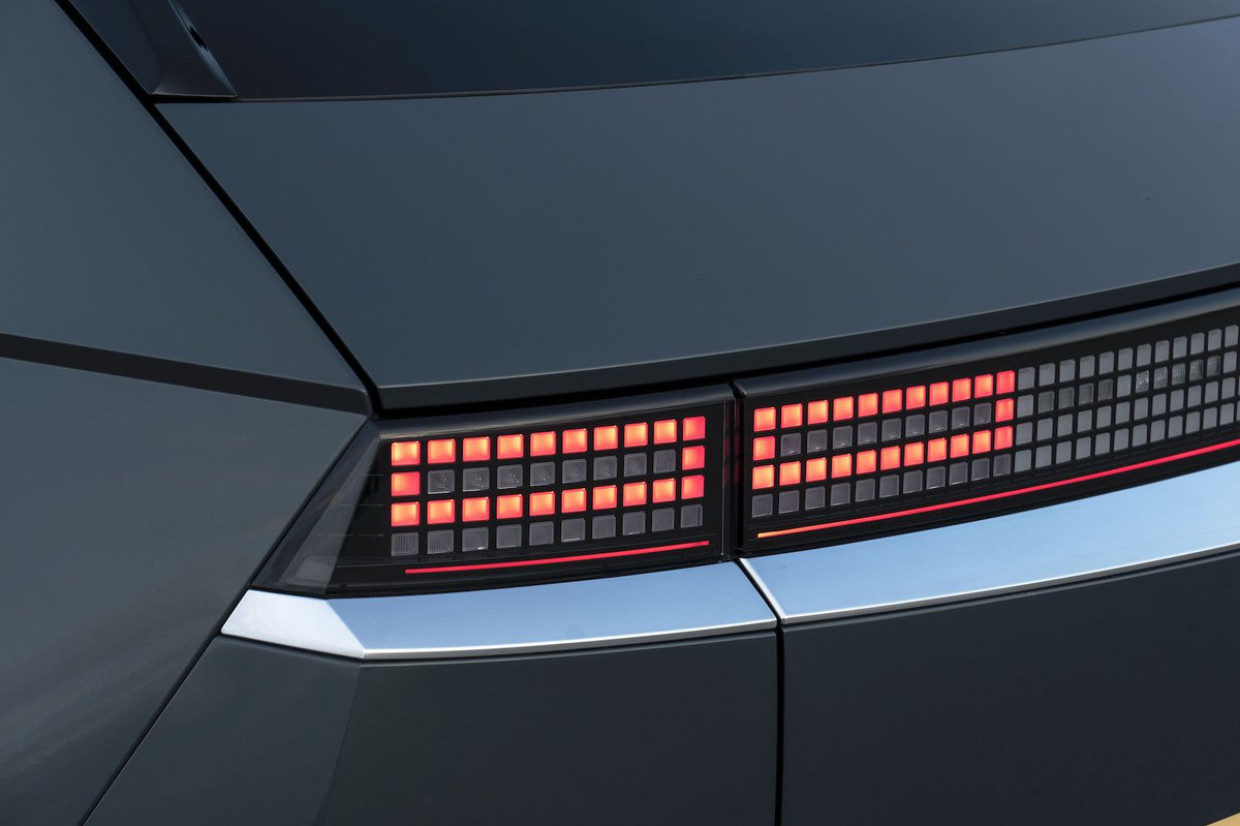 Another, not unrelated, alternative is the Skoda Enyaq which presents excellent value for money alongside great practicality and a decent driving range between charges. Opt for the 60 model and you get 246 miles of range for sub £40,000. Sure, if you want a higher spec model you'll pay around £43,000 but it's still a great car for the money. 
If you are looking for a more complete driving experience and are prepared to push the budget then the Tesla Model 3 is your best choice. As well as being a slightly better car, ownership gives you access to Tesla's formidable Supercharger network.
Verdict
The Ioniq 5 is a spacious, well equipped and stylish EV that is nigh-on perfect for any family looking to make the switch to an electric car. Ride comfort might be compromised and the range is decent but not spectacular, but for a large EV it's a hugely appealing choice in an ever-growing market.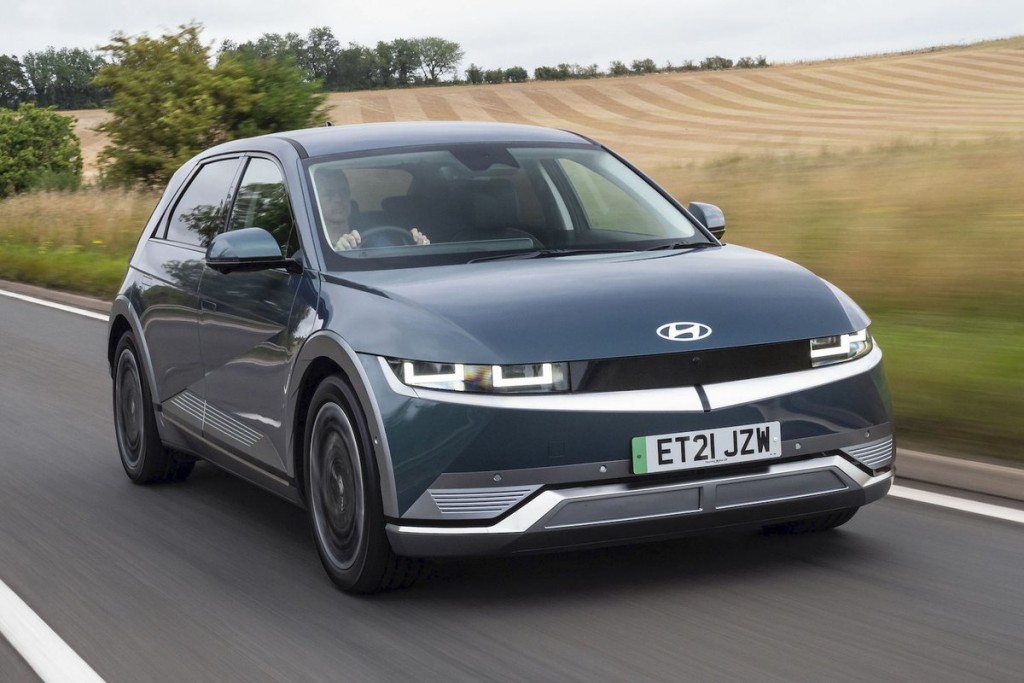 Hyundai Ioniq 5 73kWh specification 
Price from: from £41,900
Motor: Permanent Magnet Synchronous Motor 
Gearbox: Automatic
Driven wheels: Rear drive (optional four-wheel-drive)
Maximum power: 302bhp
Maximum speed: 115mph
0-62mph from: 5.2secs 
Electric range (official): up to 315 miles
CO2 emissions: 0g/km
Tyres: 235/55 R19
Kerb weight excluding driver: 1910-1990kg
Height: 1605mm
Length: 4635mm
Wheelbase: 3000mm
Width with mirrors folded: 1890mm
Maximum boot capacity: 527 litres
Rivals
READ MORE
Subscribe to the Move Electric newsletter
e-CARS
UK charging networks: complete guide to every provider
New Cupra UrbanRebel is a bold EV supermini with 273-mile range
e-BIKES
10 fun things to try on an electric bike
Living with a Gocycle G4: how easy is it to adjust to?
e-MOTORBIKES
Seat Mó eScooter 125 UK review
How to do a CBT on an electric motorbike
Energica unveils new Experia electric tourer motorbike
e-SCOOTERS
Are e-scooters legal in the UK?
Private e-scooter rules 'cannot simply copy' rental regulations
Superpedestrian's European boss on why e-scooters are for everyone
e-WORLD
New Candela P-12 Shuttle to arrive as first electric 'flying' ferry
Pipistrel Velis Electro: meet the first certified electric plane