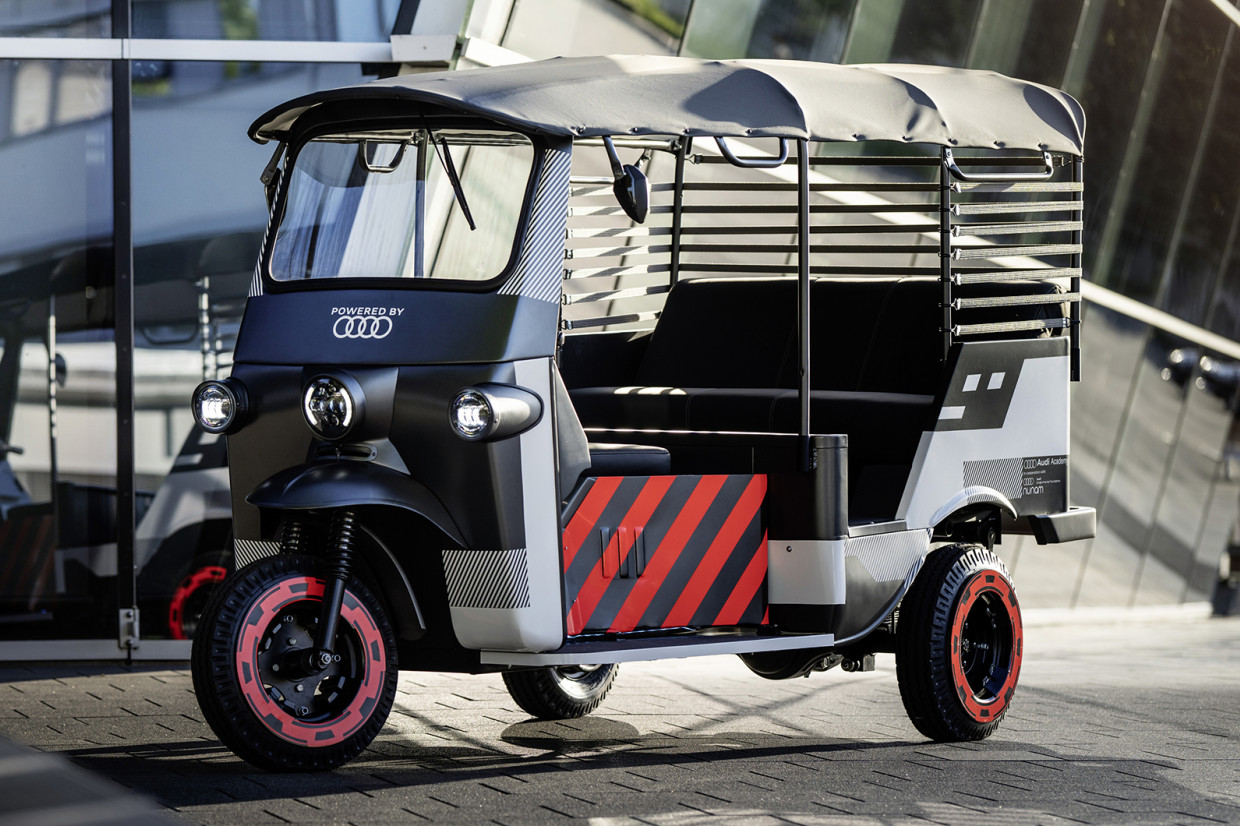 Audi has revealed its most unusual electric vehicle yet: a battery-powered rickshaw.
Expanding into electric rickshaws might been an unusual move from a firm best known for premium machines such as the Audi Q4 e-tron and Audi e-tron GT – but there's actually a very worthy reason for it.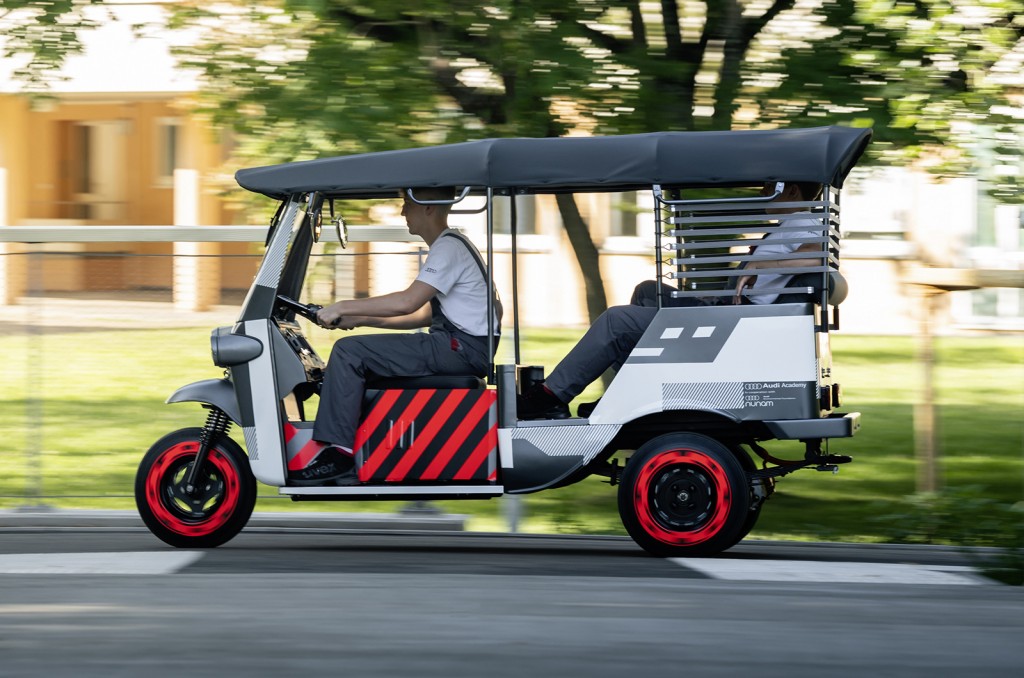 The project is a collaboration between the Audi Environmental Foundation and German-Indian non-profit start-up Nunam, which uses battery technology to increase access to clean energy.
Nunam will introduce three electric rickshaws to the roads of India next year. The machines are powered with used batteries that have been taken from the Audi e-tron test fleet, and were developed in collaboration with the training team at Audi's Neckarsulm plant.
The pilot project will evaluate the 'second-life' possibilities of used car batteries, and is also intended to increase job opportunities for women in India, by providing them with e-rickshaws they can use to transport goods.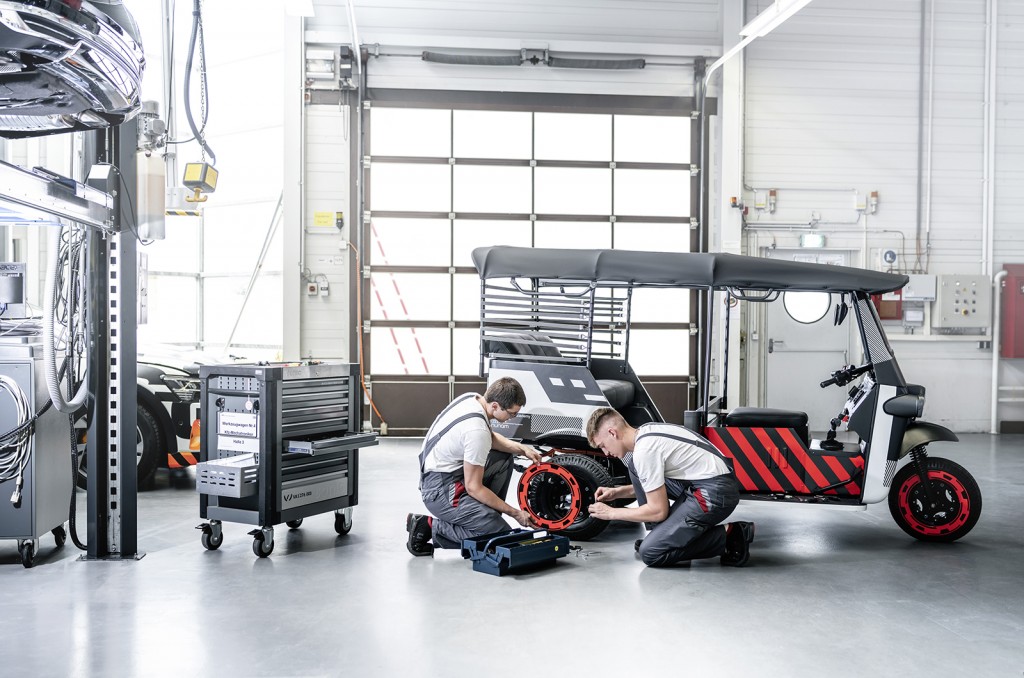 Audi is also experimenting with using second-life batteries to develop an Audi Charging Hub concept, which we visited recently.
Nunam cofounder Prodip Chatterjee said: "When used appropriately, second-life batteries can have a huge impact, helping people in challenging life situations earn an income and gain economic independence."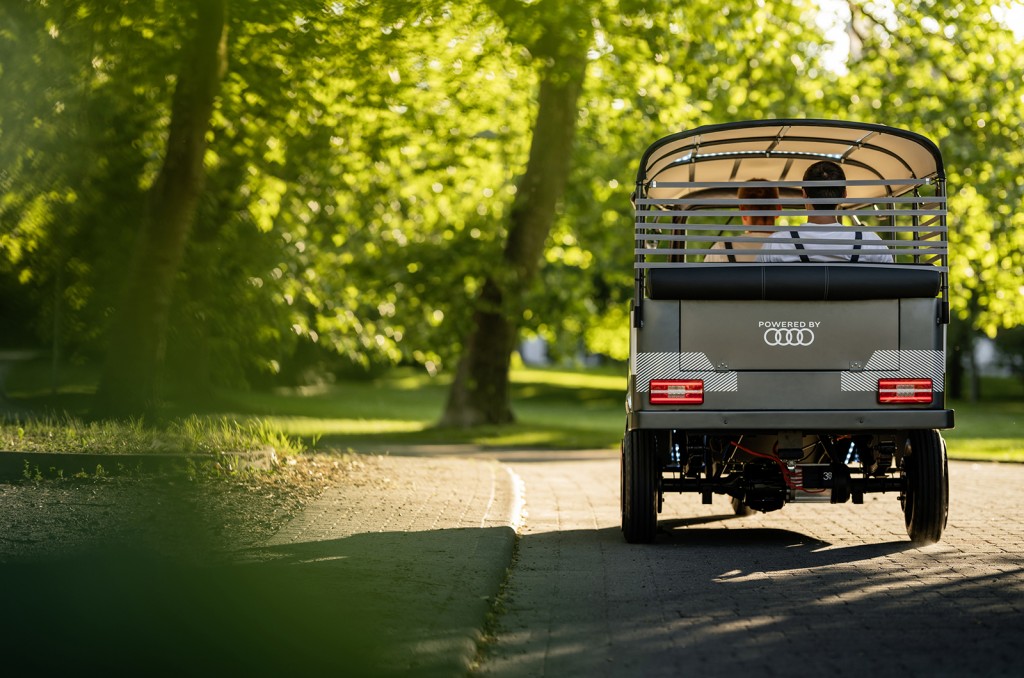 Chatterjee claimed that e-rickshaws have "an ideal eco-efficiency", because of their low weight and the typical use in India for short, low-speed journeys. There are a number of electric rickshaws in use in India, although most currently run on lead-acid batteries that have a shorter life.
Nunam is also working to avoid charging the vehicles from the Indian public energy grid, which still uses a high proportion of power generated from coal. The firm has developed solar charging stations, which use panels located on the roof of a partner's building to charge another second-life e-tron battery. The battery can be charged up during the day, with the rickshaws then charged at night.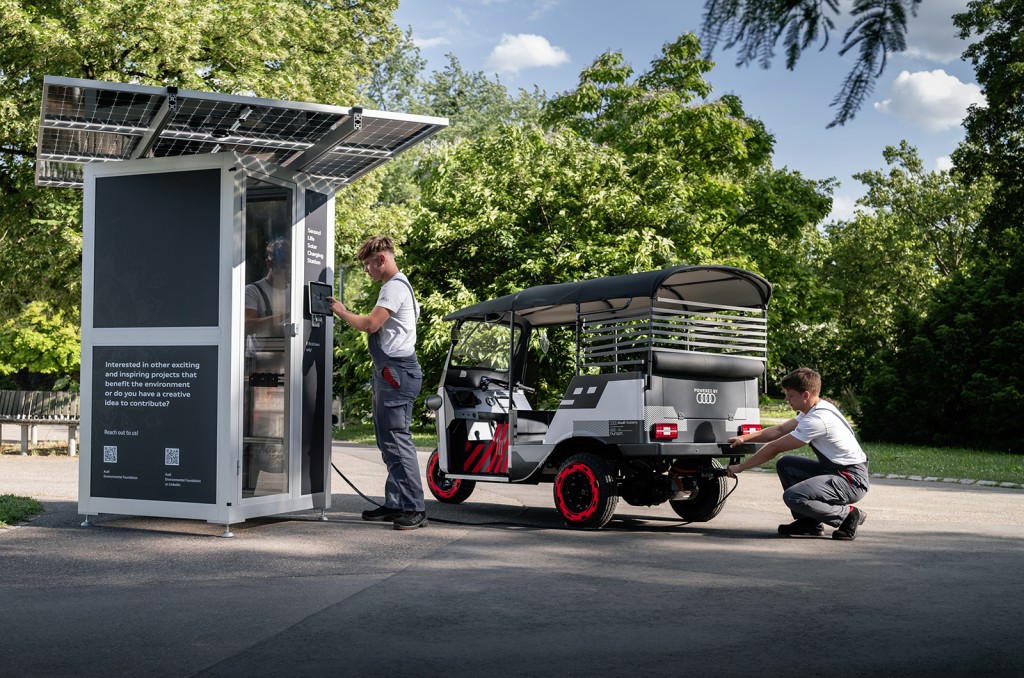 Nunam says that it will continually monitor the performance and range of the battery, with all the data then published on an open-source platform so that other firms could develop similar machines.
Audi and Nunam are also planning a third-life for the batteries once they are taken out of the rickshaw, with the hope that they could be used in less power-intensive stationary functions, such as for LED lighting.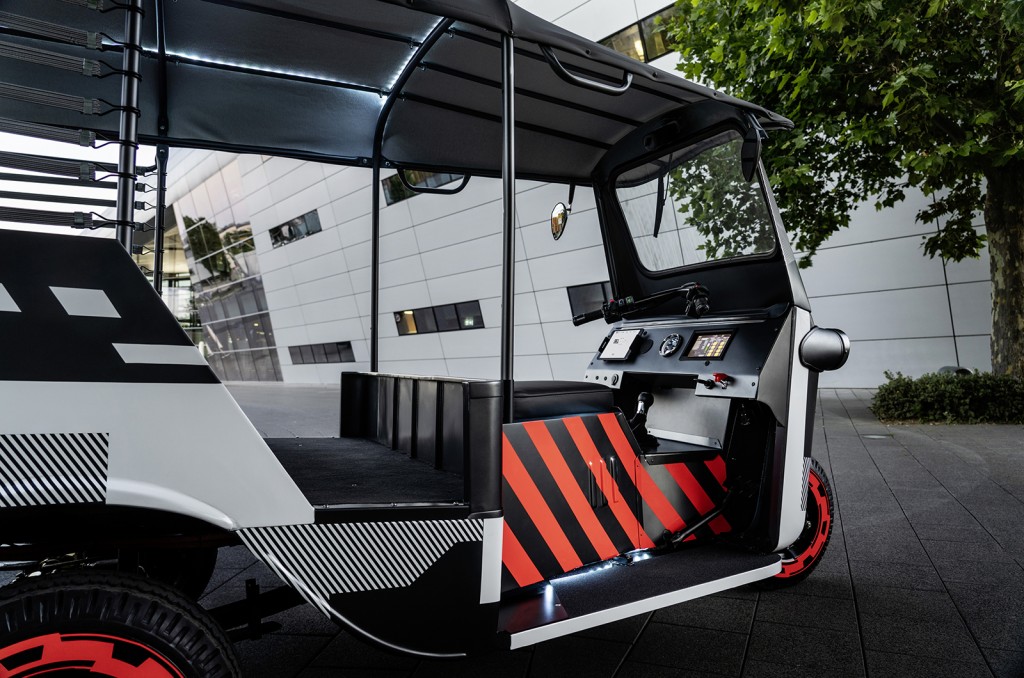 As well as the three e-rickshaws headed for India, Audi trainees have developed a fourth that will be used as a show model that is focused on 'range, charging time and design'. Timo Engler, the head of automotive engineering and training in Neckarsulm, said that "the result is a rickshaw with Audi's DNA".
As well as the second-lift battery and an electric motor to replace the combustion engine, the e-rickshaw features a new splashproof underfloor and the use of as many recycled materials as possible.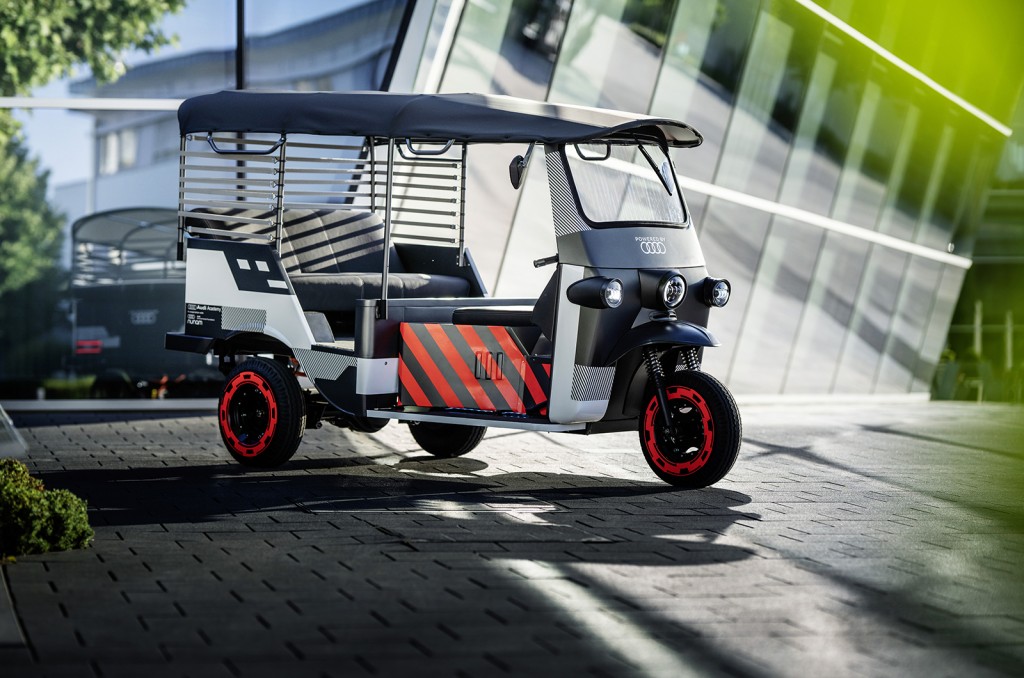 READ MORE
Subscribe to the Move Electric newsletter
e-CARS
New electric cars for 2022 and beyond: what's coming when
New BMW i7 unveiled as luxury electric saloon
e-BIKES
Best e-bikes for every category 2022
Moustache Samedi 28.7 e-bike review
e-MOTORBIKES
Yamaha Neo's electric scooter review
Cake launches new global electric motorbike race series 
e-SCOOTERS
Government set to announce plans to legalise private e-scooter use
New study finds e-scooters are five times safer than bikes
e-WORLD
World's first airport for flying taxis opens in UK