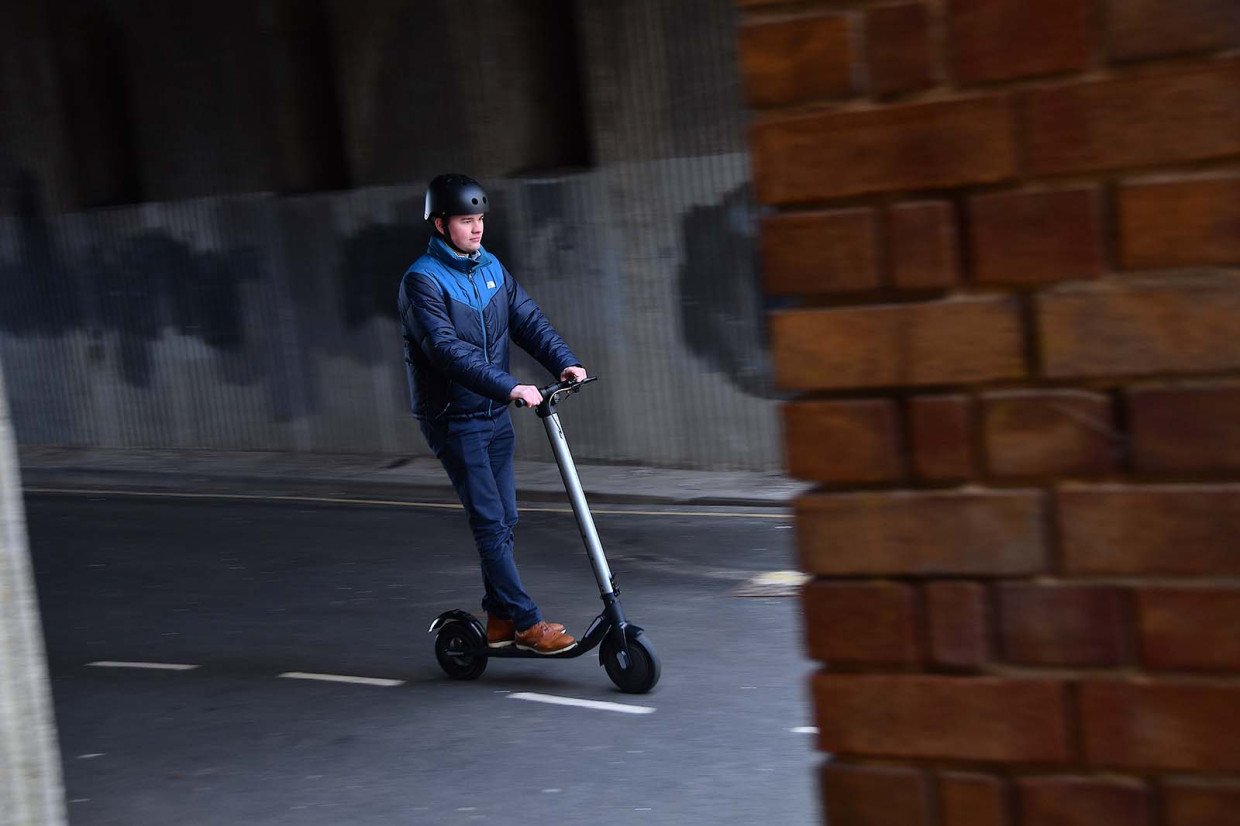 A new report by accident prevention charity, The Royal Society for the Prevention of Accidents (RoSPA) and e-scooter operator Neuron Mobility has found electric e-scooters to be five times safer than bikes on UK roads.
Legislation that will allow private e-scooters to be used on public roads is set to be included in the Queen's Speech next week, according to Transport secretary Grant Shapps. 
The new report has revealed that electric scooters have an incident rate of 0.66 collisions for every million miles travelled, five times lower than bikes, with 3.33 collisions per million miles travelled. 
Motorcyclists are at even more risk of accidents with an incident rate of 5.88 - nine times worse than e-scooters. 
RoSPA conducted the study with support from e-scooter operator Neuron Mobility. The e-scooter firm - which operates a fleet of devices in Newcastle, Slough and Sunderland - assessed the scale and nature of injury risk associated with e-scooters in comparison to other modes of transport. 
The firm analysed data from 2020 that was provided by the Department for Transport (DfT). 
Of the incidents that occured on e-scooters, figures showed that 94% took place in a local authority where an e-scooter trial was not in operation, as opposed to areas with a shared e-scooter scheme. 
RoSPA says that the government trials are proving to be "remarkably safe" thanks to operators rolling out a number of features to protect riders. 
Neuron, for example, is able to set riding area boundaries, slow-zones, no-parking zones, and no-ride zones to keep riders and pedestrians safe. 
The study also revealed that 94% of accidents involving an e-scooter take place on unsegregated single carriageways. 
The vast majority of these incidents involved a collision between an e-scooter and a car, truck or lorry, with RoSPA stating that improved infrastructure would help to protect riders. 
Data also revealed that most incidents take place during daylight hours between 2pm and 7pm with peaks at 3pm and 6pm.
Based on the data analysis, RoSPA has set a number of recommendations to improve e-scooter safety.
These include further investment in road design with segregated bike and e-scooter lanes, improvements to visibility standards with a focus on indication, lighting and braking, as well as encouraging riders to wear a helmet.
"This report shows that e-scooters compare favourably to other kinds of vehicles and do not represent any greater safety risk to other road users and pedestrians," said Nathan Davies, executive head of policy and portfolio at RoSPA. 
"However, there is still a lot of work that needs to be done to ensure they are integrated on our highways and make sure both e-scooter riders and cyclists are offered greater protections from motor vehicles, which were the source of the vast majority of incidents."
READ MORE
Subscribe to the Move Electric newsletter
e-CARS
New Volkswagen ID Buzz: everything you need to know
How efficient are electric cars?
e-BIKES
Ducati expands e-bike range with first racing machine
e-MOTORBIKES
New Yamaha Neo is Europe-bound '50cc equivalent' electric moped
Electric Motion Epure Race e-motorbike review
e-SCOOTERS
Eskuta KS-450 e-scooter review
Taito unveils innovative new three-wheeled electric scooter
e-WORLD
Electric surfboard firm Awake aims to make waves with first e-foil
Volta Zero electric truck can 'dramatically improve' inner-city road safety