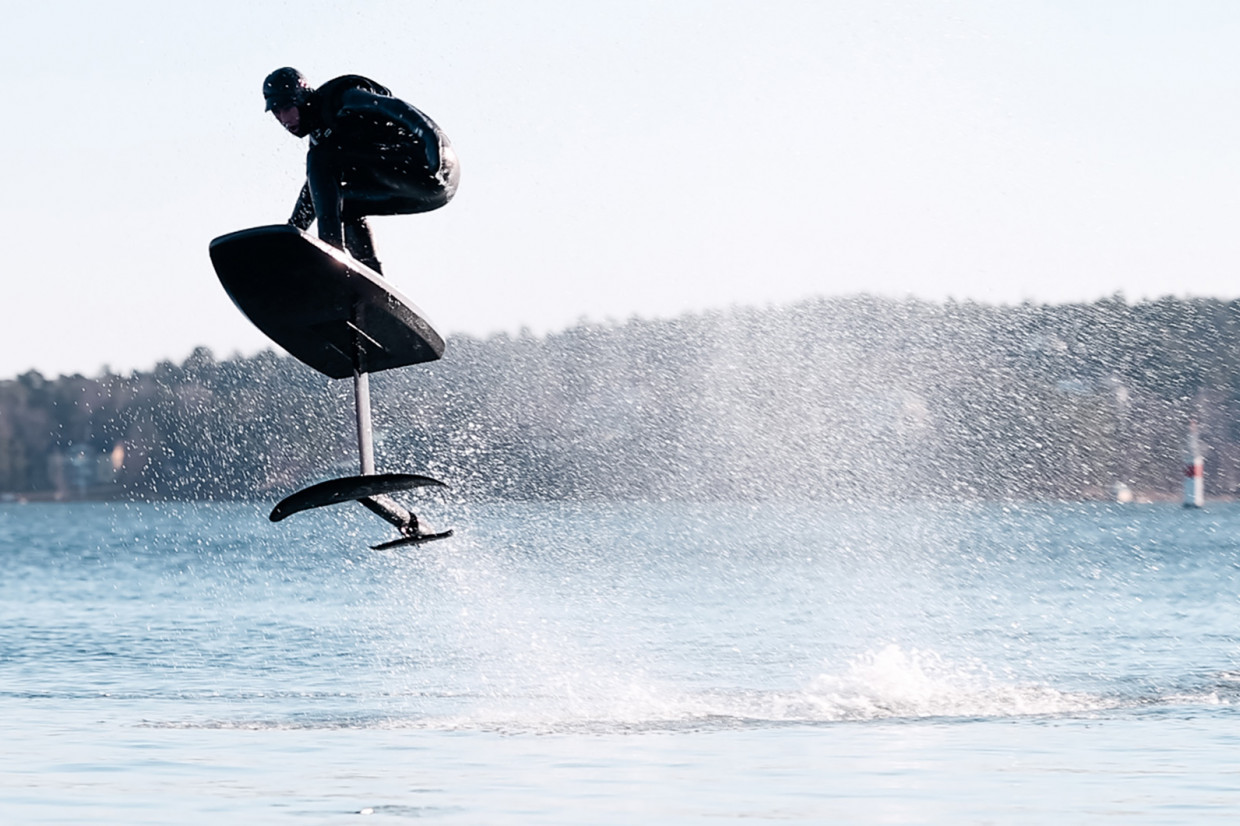 Swedish firm Awake is best known for its range of pioneering electric surfboards – and has now branched out into the burgeoning e-foil market with the new Vinga.
Founded in 2017, Awake offers a range of electric surfboards, including the extreme Ravik S 22. The idea is that they are suitable for wakeboarding, but remove the need for the surfer to be towed by a boat.
The firm has now taken that technology and applied it to the growing e-foil market. For the uninitiated, e-foils are effectively surfboard that feature a hydrofoil and electric propeller mounted on a long arm on the board's underside. The propeller moves the board forward, and at speed the hydrofoil acts like an airplane win, creating lift that raises the main board out entirely out of the water. Several racing yachts and new electric boats feature similar technology.
Not sure if you'd want an Awake surfboard or an e-foil? Well, Awake claims that electric surfboards are designed to be "powerful, fast and intense", while e-foils are "serene, smooth and controlled."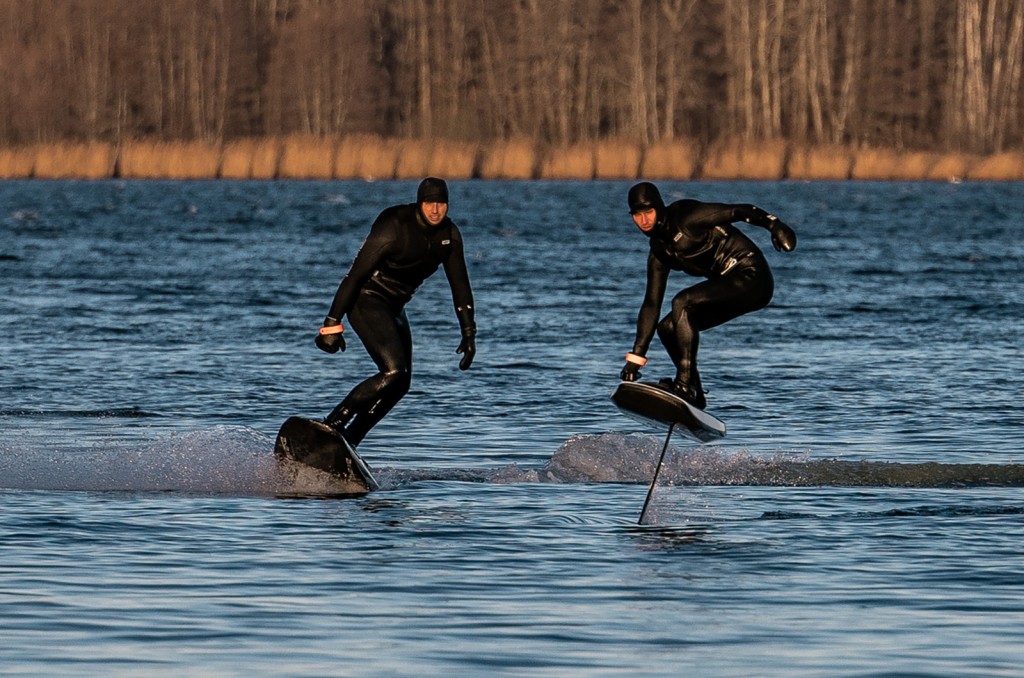 Subscribe to the Move Electric newsletter
The Awake Vinga is designed for both e-foil newcomers and veterans, and features the firm's 'Click-to-Ride' driveline, designed to reduce the time taken to assemble it. The machine also uses the same size of removable batteries as Awake's surfboards, allowing the unit to be used for both machines.
Awake says that the the Vinga has been designed with a short but wide board that makes it stable and agile, with a focus on ensuring a quick response rate. Two front wing sizes will be offered: the Powder 1350 is suitable for people weighing up to 80kg, while the Powder 1800 is intended for beginners and those weighing above 80kg.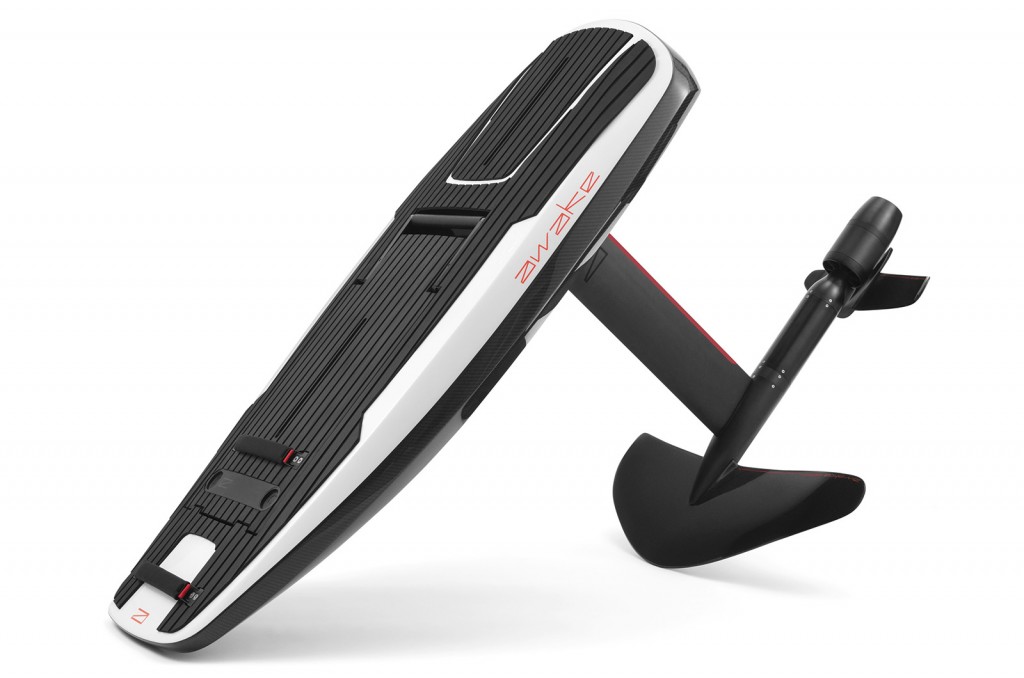 There are two battery sizes, with the standard SR offering around 1hr 20mins of usage and the XR offering around two hours.
As with the Ravik, the Vinga will feature three drive modes – Eco, Sport and Extreme – that vary the power output and throttle response.
Awake is now taking pre-orders for the Vinga, with shipping due to start in June. Prices start from €12,900 (£10,700).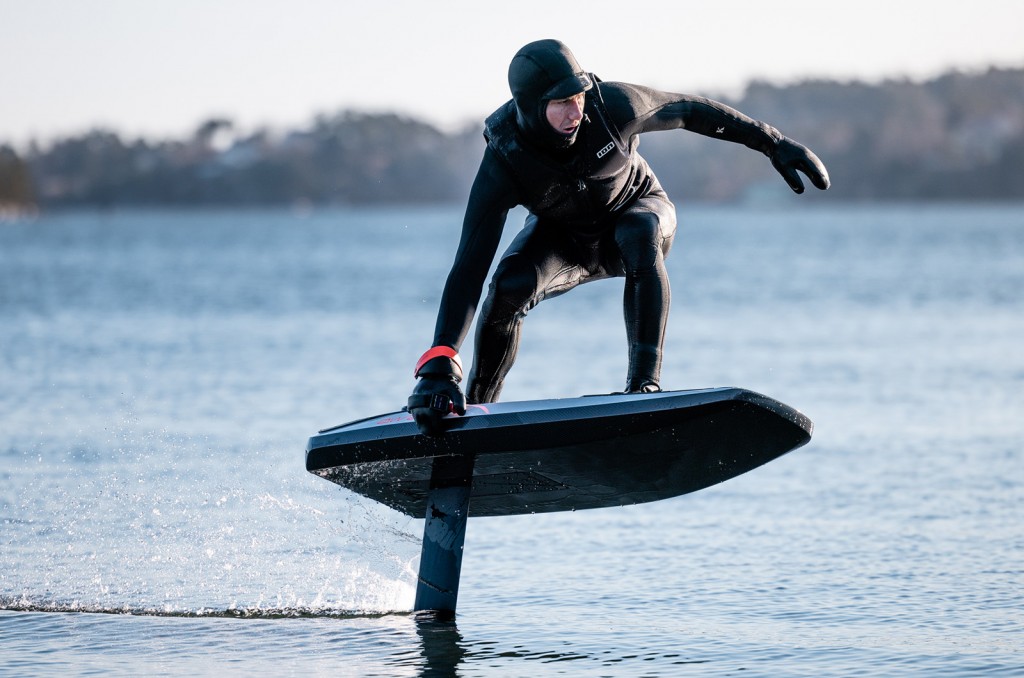 READ MORE
Subscribe to the Move Electric newsletter
e-CARS
The 10 electric cars with the longest range
e-BIKES
Desiknio Pinion C1.9 Classic e-bike review
Ride for a worthy cause: Big Issue eBikes launches in Bristol
e-MOTORBIKES
Triumph reveals first electric TE-1 motorbike
BMW CE 04 electric scooter review
e-SCOOTERS
Superpedestrian Link e-scooter: first ride
The new battery tech designed to make e-scooters more sustainable
e-WORLD
New Candela C-8 electric hydrofoil has first 'flight'
Awake Ravik S 22 aims to take electric surfboards to the extreme