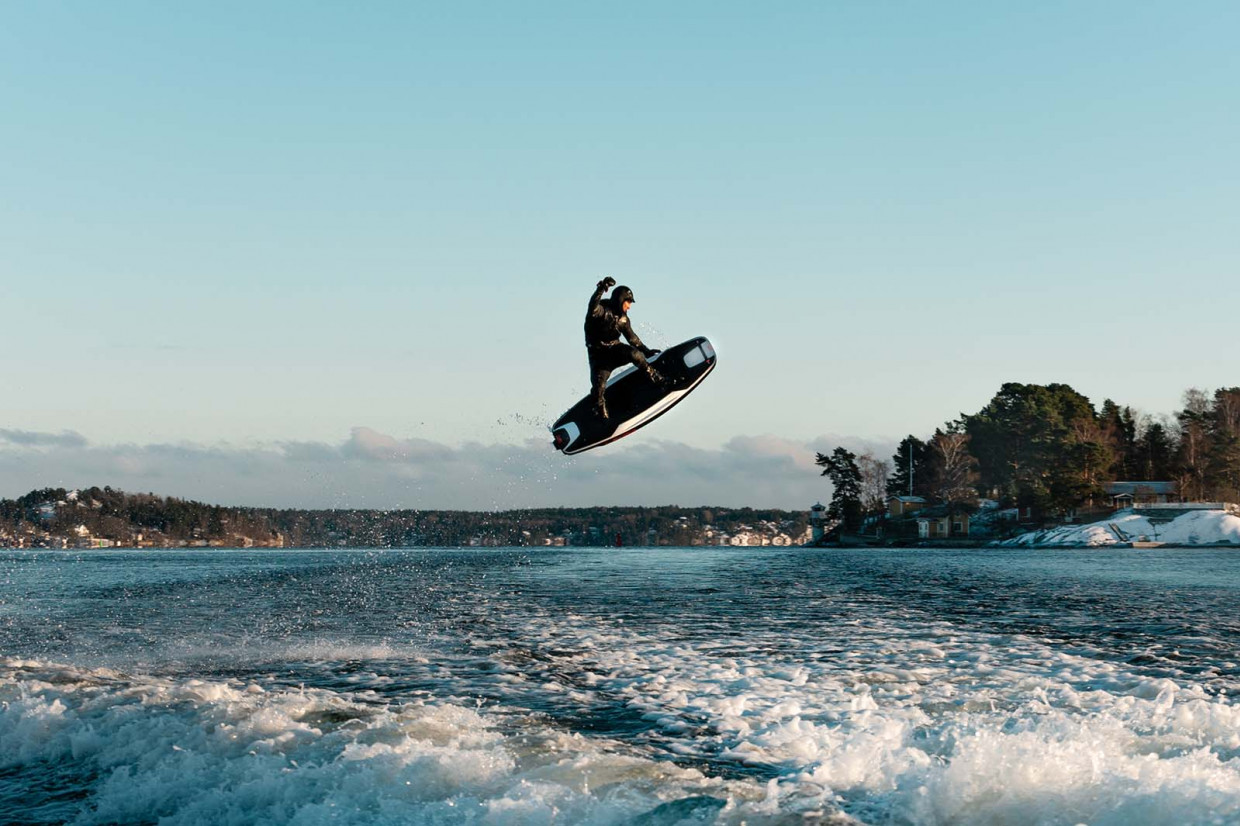 Swedish electric surfboard pioneer – yes, you read that right – Awake has launched what it claims to be the most extreme electric surfboard yet. 
We'd argue that any electric surfboard is already pretty extreme, but the new Ravik S 22 is certainly impressive: it can reach speeds in excess of 35mph, and sprint from 0-30mph in just 4.5 seconds. That's probably enough to conquer pretty much any water you'd want to test it out.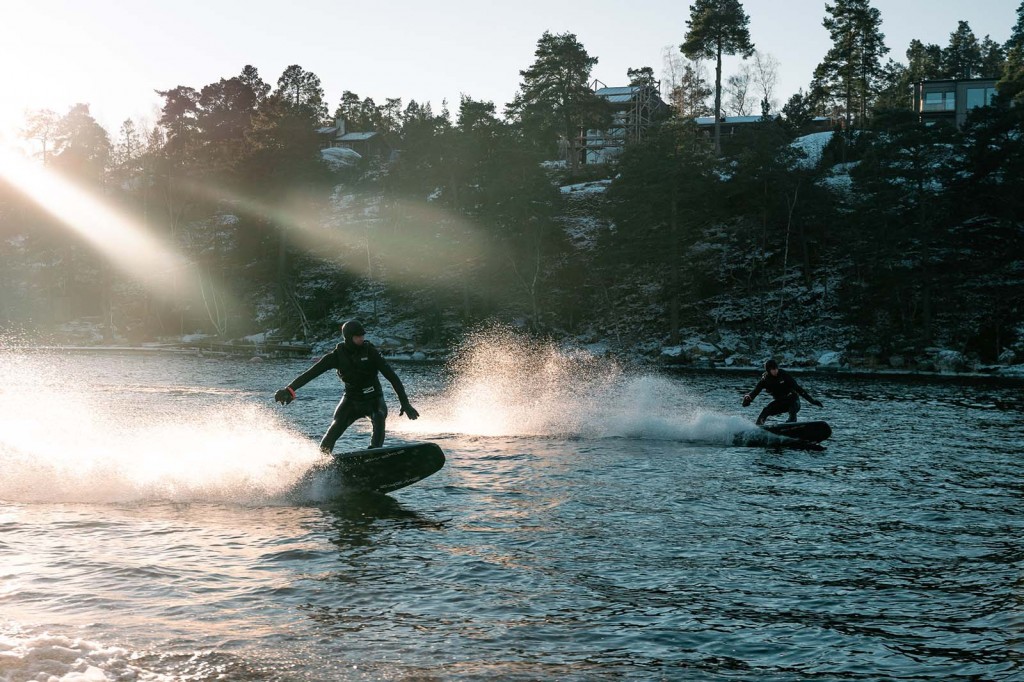 The new board is the latest in a string of electric surfboards from Awake, which was founded by Swedish wakeboarder Philip Werner. Frustrated by the amount of kit required to go wakeboarding – including a boat and someone to drive it – Werner set about creating an alternative. He built his first electric surfboard using a rebuilt windsurf board in 2012, before founding Awake in 2017.
Since then the firm has launched a range of electric surfboards, each increasing in power and capability. The Ravik S 22 is the newest range-topper, and the firm claims it will "allow riders to challenge themselves on an electric surfboard like never before to push harder, jump higher, turn sharper and ride faster." 
The machine is powered by a 12kW electric motor – a slight increase in power from other models in Awake's range – and is offered with a choice of two batteries. The standard 1.9kWh battery offers 15-20 minutes of ride time – still plenty enough to fall off a lot, if your surfing skills are anything like ours – while the 2.8kWh Extended Range model allows for 20-45 minutes. The batteries can be charged in 1h 20mins and 2hrs respectively.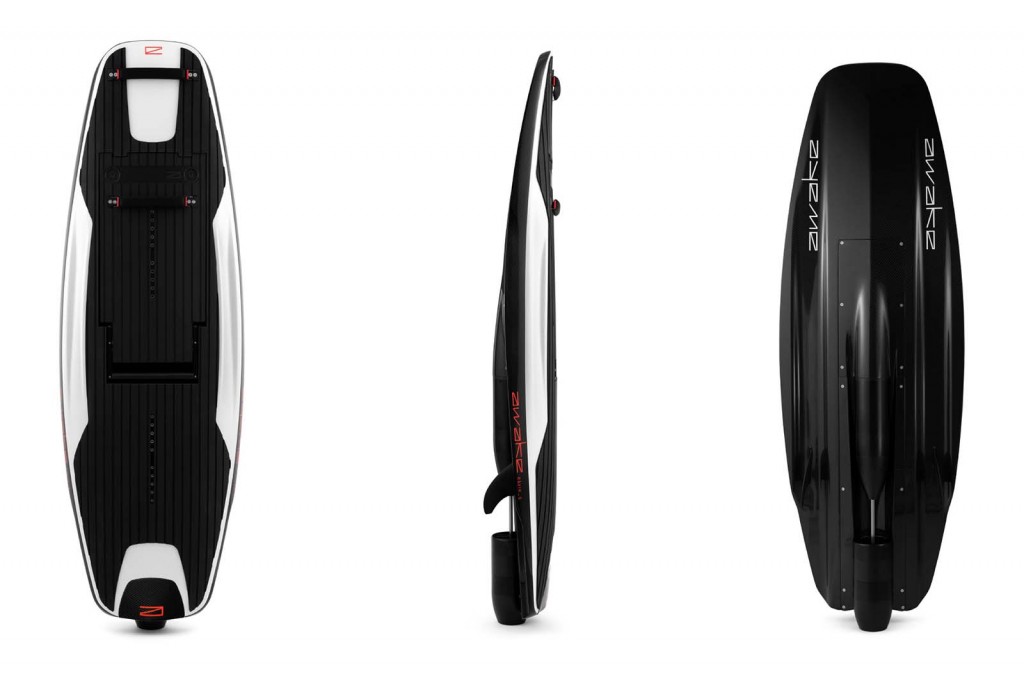 The Speed Controller for the motor has been updated, and Awake claims the handheld controller gives a response time of just 0.02 seconds Which is useful given the three speed and throttle sensitivity settings mean the board can reach speeds of up to 40 knots.
The design features a modular plug-and-play system, so the batteries can be easily removed and can be used in all Awake Ravik boards.
Key to the Ravik S 22's performance is its revamped design. It features a slim tail, and aggressive rocker and a W-shaped hull with protruding carving rails that Awake says add stability and grip when carving. The board also features a stronger construction than previous models to add rigidity.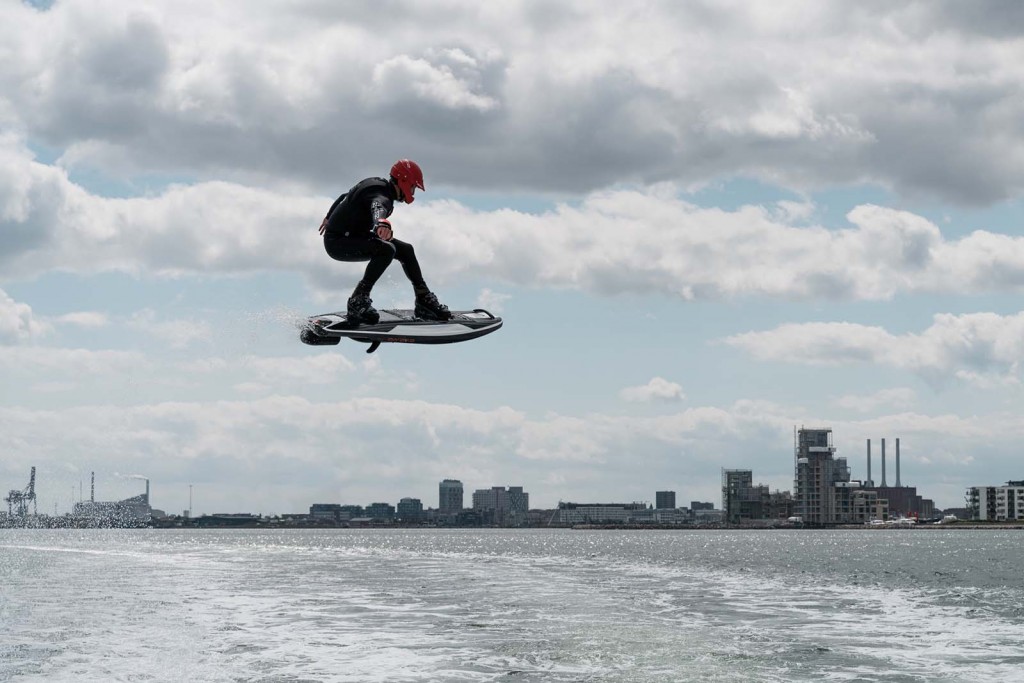 Awake claims the Ravik S 22 the lowest buoyancy – 52kg – of any board it has produced. That makes it easier to push down when carving, making for easier and sharper turns.
The board weighs 21kg, with the batteries adding another 18kg or 22kg depending on size.
For UK surfers, the Awake Ravik S 22 is now available to order via the firm's website, priced from €12,900 (£10,880) plus VAT. The firm is accepting orders from the UK.
READ MORE
e-CARS
The ten best-selling electric cars in the UK
e-BIKES
Cairn Cycles E-Adventure 1.0 e-bike review
Ten e-bikes we're looking forward to in 2022
e-MOTORBIKES
Ten electric motorbikes to look forward to in 2022
Art, sustainability and choppers - the wonderful world of Stirling Eco
e-SCOOTERS
Hypercar firm Bugatti's first electric vehicle is an 18mph e-scooter
Ride-hailing firm Bolt set for UK expansion after big investment
e-WORLD
Veolia to open first UK plant for recycling EV batteries
The new Bobcat T7X is a truly groundbreaking electric digger