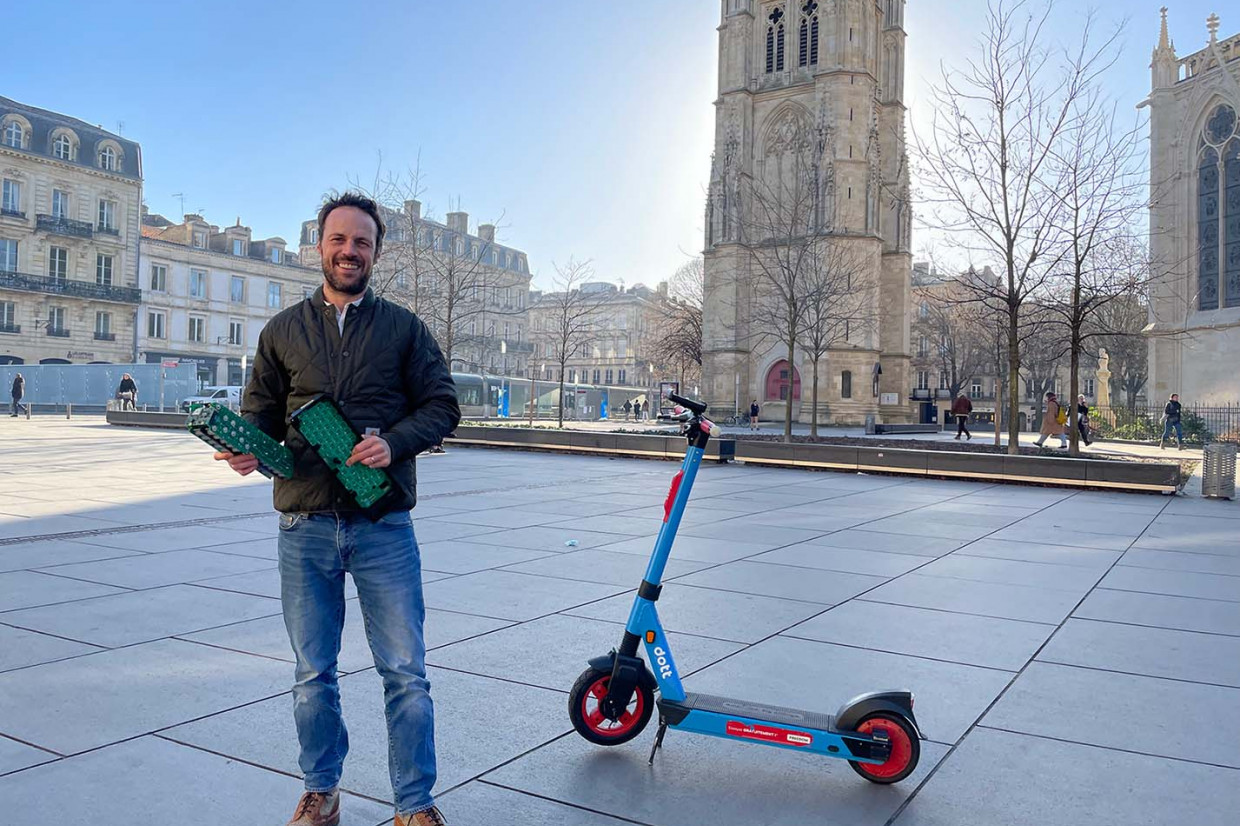 One of the major arguments for allowing electric scooters is how they can benefit the environment, by being used for journeys instead of cars. But that means that ensuring the sustainability of e-scooters themselves is vital.
As with other electric machines, the production of e-scooters and batteries creates a large amount of carbon emissions, and there's a risk that a large proportion of used batteries will be discarded, instead of being recycled or used in second life applications.
Are e-scooters legal? Everything you need to know 
One battery firm aiming to improve sustainability and incorporate battery cells into second life cycles is Gouach. The French software firm has created a solderless battery pack that it claims is easier to repair, while reducing the number of batteries being removed and discarded when they break. 
E-scooter rental giant Dott is hoping to incorporate the Gouch battery into its fleet of e-scooters, in a bid to lower its carbon emissions while increasing sustainability. 
We spoke to Gouach founder Alexandre Valette to gain insight into his innovative new battery design and to understand Dott's sustainability manager, Laura Hensel, about how the technology is helping the e-mobility rental firm meet its emissions targets.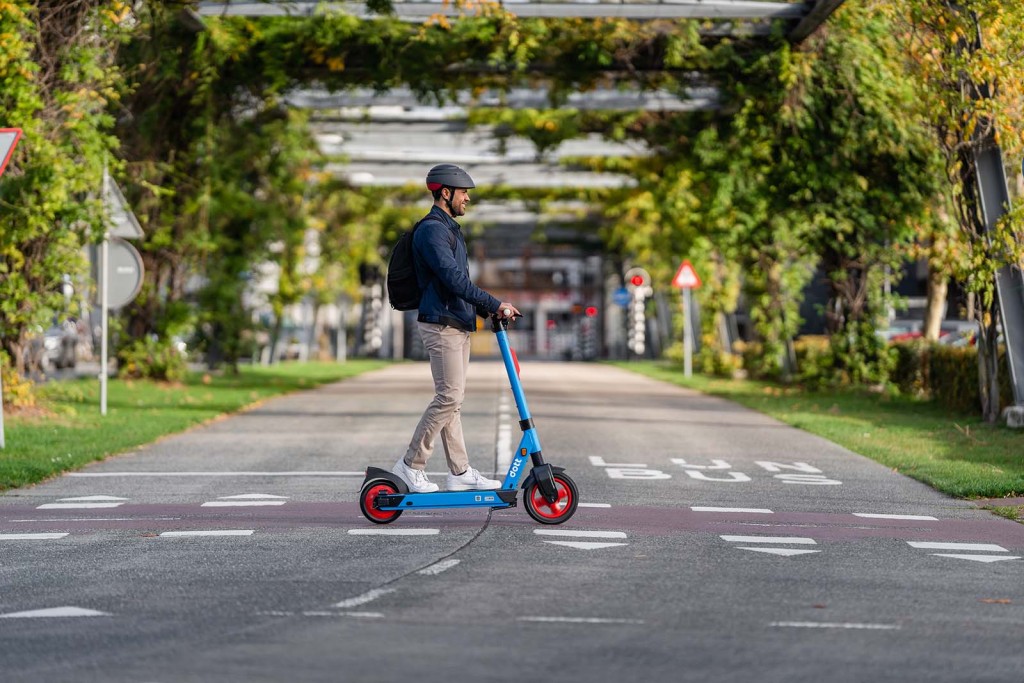 The Gouach battery that can be repaired in minutes
With a conventional e-scooter battery, if a single cell fails within it the soldered nickel must be removed, the broken cell replaced and then it must be re-soldered with the various wires in the correct place on the battery management system (BMS). 
Valette describes the classical battery module as a "bomb", adding that is it too complicated for people to repair, with specific tools needed to fix it. This is where he says his new solderless battery pack comes in. 
"With our battery you don't have any wires anymore," he says. "You can remove the BMS in 30 seconds because you just remove the set of screws, which removes the soldering process making it much easier to replace the cells.
"What we did with Dott is adapt our technology to their casing so that they are able to benefit from the repairability and sustainability of the pack."
Valette's enthusiasm for his product is evident in his explanation of the batteries design, but the founder didn't shy away from describing some of the challenges his team had faced when creating the battery. 
"We aren't from the battery business, but if we had been, everyone would have said it was impossible because everyone uses solder technology," he says. 
"Being in the software industry we are used to creating numerous iterations of our products. We had to design a battery that wouldn't disconnect when there was a vibration, but also had to make it cheap and easy to manufacture, so it wasn't an easy process."
Despite its use of recycled materials, Vallette admitted that the BMS used on the Gouach battery pack was 30% more polluting to produce than a soldered battery - but he claims that is offset by its longer lifespan.
"It is more polluting to make, because it's a more complicated process. It is more durable than a soldered battery and is made to last more than ten years," he says. "We purposefully made the BMS to be more durable, so the pollution is negligible because the battery will last so much longer."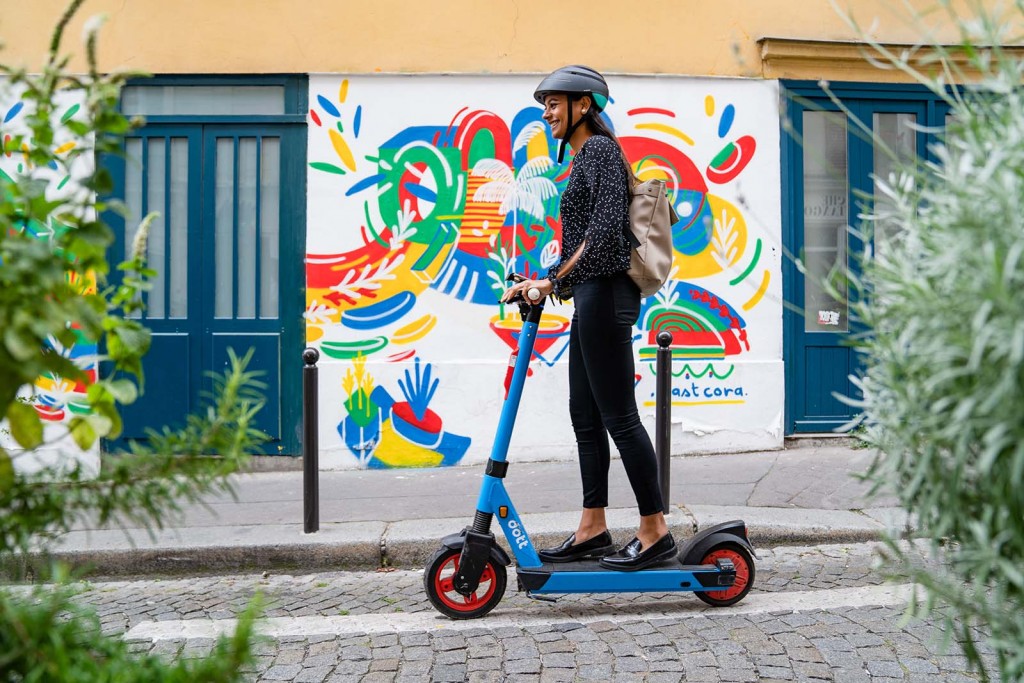 Second life uses allow for greater sustainability
Key to Vallette's ambitions with the Gouch battery was to ensure that cells used within the e-mobility industry would be recycled and used for second life applications, instead of being discarded after one cycle of use. 
"When we started the company, we did a study on dead batteries that had been used in mobility. With battery cells you have different types such as dead cells, used cells and lower capacity cells," says Valette. 
"Our process involves taking a broken battery, testing all of the cells, removing the good cells and putting them back into mobility solutions, and the used batteries which have a lower capacity are put into stationary applications.
"We just signed a partnership with a company who are producing solar kits that come with a solar panel and battery. It's a technology that is emerging in Africa to give people access to electricity where they don't have a grid.
Valette added that the whole point of the Gouach battery was to recycle as many cells as possible within the mobility sphere. Only when a cell is completely unusable would it be removed from the battery pack, then the process to take back the different metals could begin.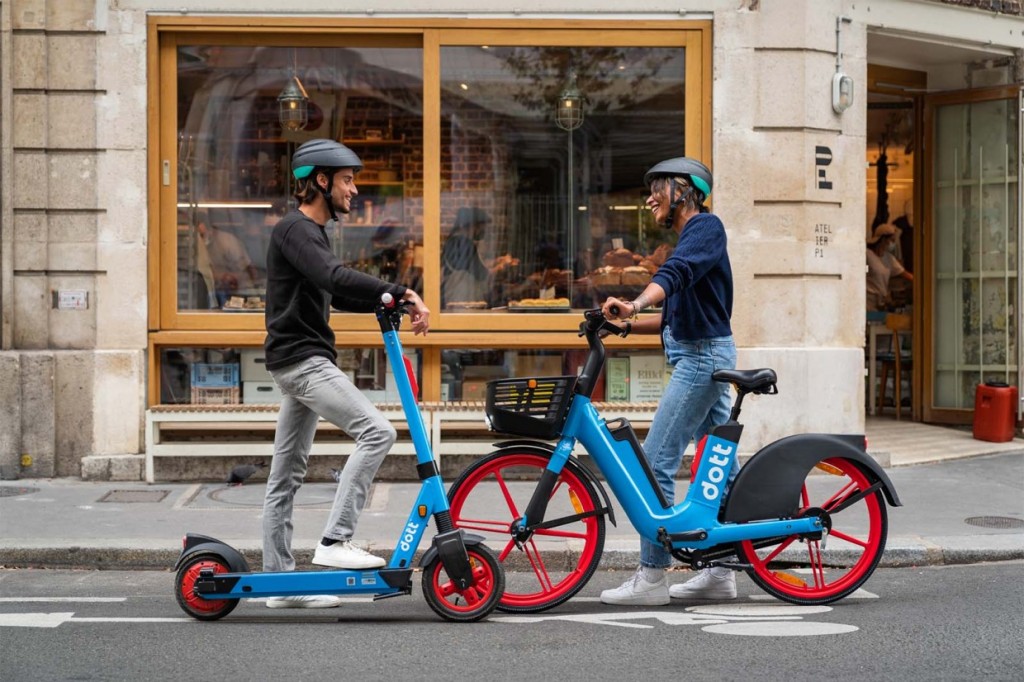 How Dott could benefit from Gouach battery technology
Dott's sustainability manager Laura Hensel says the e-scooter and e-bike rental firm is pushing to reduce the company's carbon footprint while adopting new innovative technology to improve the business. 
Dott will test the Gouach battery in its e-scooters and e-bikes, adding that the trial would help the brand to learn more about the battery repair process. 
"During the testing we are going to look at the range and charging times of the battery to see if it is similar to our current batteries, but we will also look at other things," says Hensel.
"In terms of repairing the batteries, that's something that we are going to look at during testing, but the idea is that our in-house employees will be given proper training and safety training so that they can handle and fix the batteries on site." 
Dott currently operates in 35 different cities and has a fleet of around 40,000 vehicles. Hensel was clear that if successful the battery would be added to a small number of vehicles before expanding it to other areas, adding that the battery has to meet a number of criteria before it is adopted. 
"If we use the Gouach batteries then our vehicles will probably last a lot longer because if the battery has a failure we can open it up and just replace the cells," she says.
"In the long run we also see this as an economically viable investment because if we can have our batteries last a longer period of time then that's better."
Dott's carbon neutrality ambitions 
As Hensel explains, the only way for the rental firm to meet its sustainability targets is to carbon offset as much as possible. The sustainability manager was adamant that to reduce carbon emissions as a business, they had to take a broader approach in order to lower their carbon footprint while increasing sustainability.
"The biggest opportunity to reduce emissions is actually with the vehicles and to make sure they create the lowest emissions possible and that's why we work very hard to extend the lifespan of our vehicles," says Hensel.
"We really believe in extending the lifespan of our vehicles, so our first fleet is now going into its fourth season, whereas other operators write them off in a year or two years, which means we are reducing emissions by not constantly producing new products.
"I don't know if it's realistic to say that we will ever be truly net-zero without offsetting. Our operations are almost already at netzero because we only have green energy in our warehouses and we have our e-vans and our e-scooters to serve as our vehicles. 
"But if vehicles such as e-scooters need manufacturing there will always be some emissions being created. That's also why for our own vehicles, we produce them in Europe so that we have very good visibility on what's happening, who we are working with and where the materials come from."
Hensel added that if the Gouach batteries are a success, it could reduce Dott's overall carbon footprint by 70-80% per battery. 
The sustainability manager then added that it can often be a trap to think that being carbon neutral is the same as being sustainable.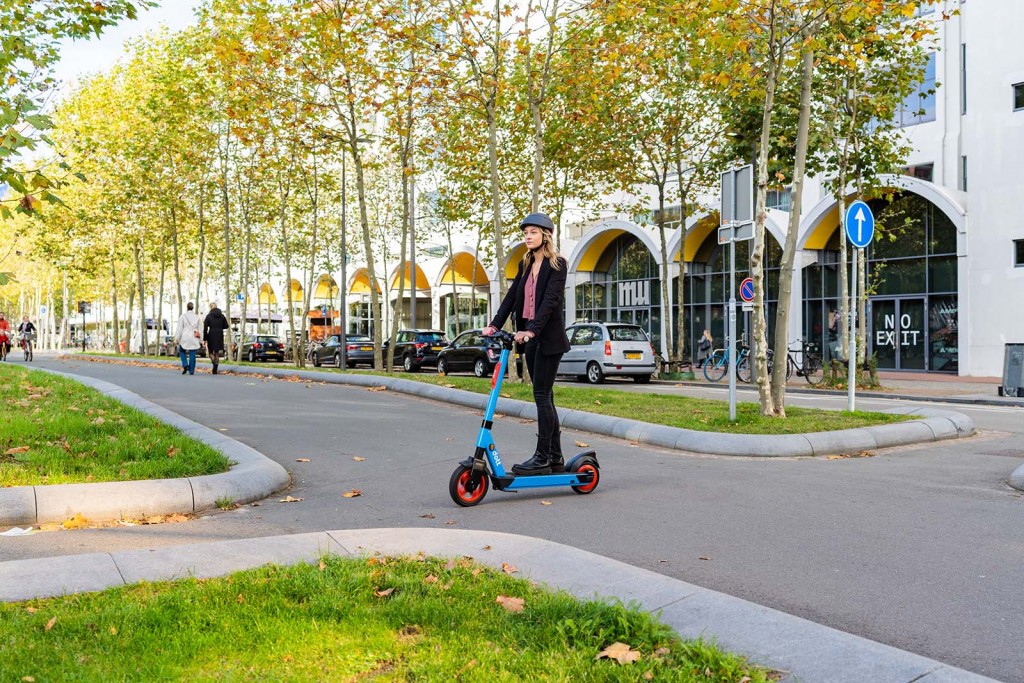 "Sustainability is both environmental and social and climate impact is just a small part of environmental sustainability," says Hensel.
"It's very important to always keep a wide lens in that way. We work with a sustainability framework that has seven different goals in it to make sure that we don't get stuck on one thing."
Clearly there is some testing to be undertaken to understand the capabilities of the Gouach battery in Dott vehicles, but Hensel is confident that the partnership will be a success, not only for the usability of the vehicles but also for the businesses sustainability targets. 
If the battery can be scaled up and rolled out to a number of e-scooter operators, the Gouach battery could pave the way for greater sustainability thanks to increasing battery recycling through second life applications. 
READ MORE
e-CARS
The ten best-selling electric cars in the UK
e-BIKES
Cairn Cycles E-Adventure 1.0 e-bike review
Ten e-bikes we're looking forward to in 2022
e-MOTORBIKES
Ten electric motorbikes to look forward to in 2022
Art, sustainability and choppers - the wonderful world of Stirling Eco
e-SCOOTERS
Hypercar firm Bugatti's first electric vehicle is an 18mph e-scooter
Ride-hailing firm Bolt set for UK expansion after big investment
e-WORLD
Veolia to open first UK plant for recycling EV batteries
The new Bobcat T7X is a truly groundbreaking electric digger