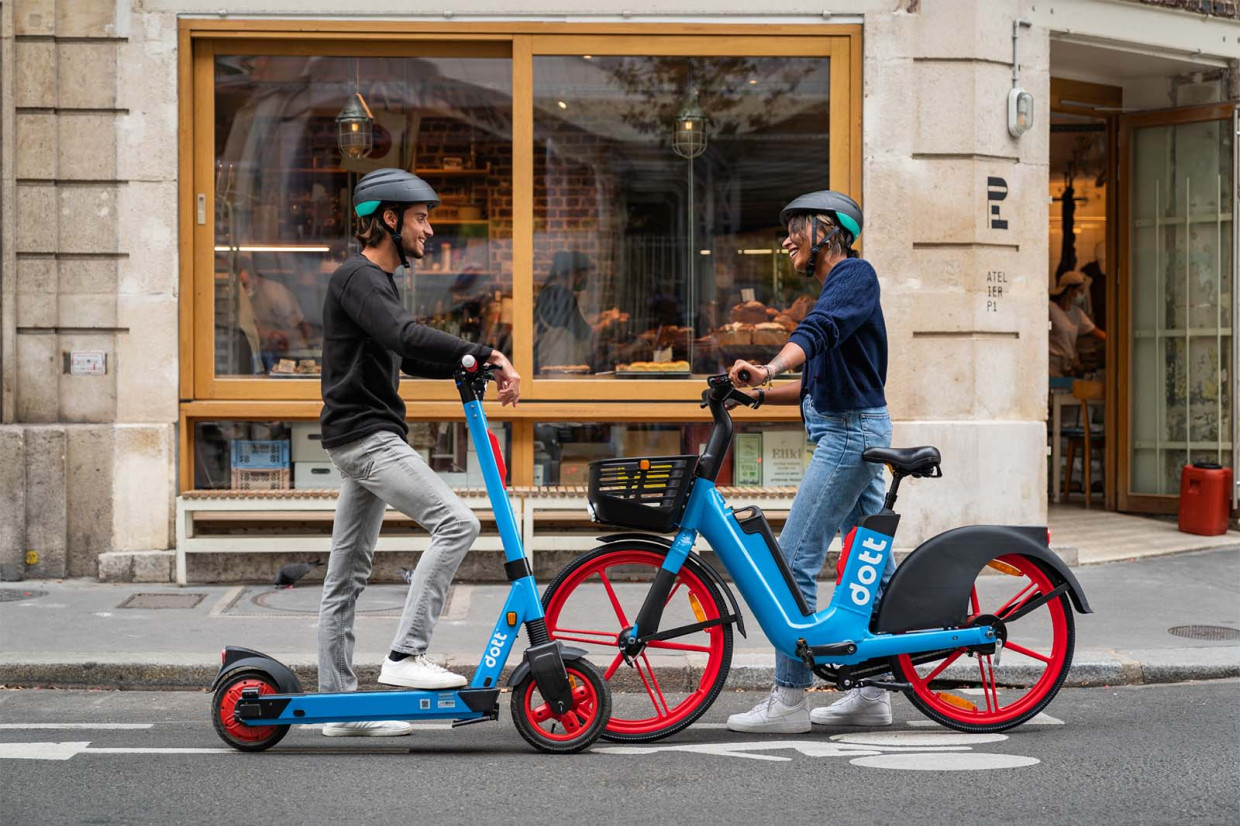 Ride-sharing firm Dott has revealed new data on the usage of its e-scooters across Europe in 2021 that it says shows the machines can help each rush hour traffic.
The firm currently runs e-scooter fleets in 38 cities in nine European countries. According to data it has released, the popular time to hire an e-scooter was between 1600hrs and 1900hrs, suggesting that people are using e-scooters to avoid congestion at peak travel times.
Dott also said that the average length of a journey across its whole fleet was 1.7 miles, with the average trip taking 11 minutes.
Dott launched its e-scooter service across a number of London boroughs last June, with October marking the busiest month for the rental scheme. Data for London show that one in five rides (19%) were undertaken using a Dott pass suggesting that a significant proportion of users are regular riders. 
While Dott hasn't issued any detailed data for usage in London, it did list the five areas more popular to finish trips in – suggesting the areas people are using ride scooters to travel to. They were Westminster, Ealing, Camden (which recently joined the scheme), Kensington & Chelsea and Hammersmith & Fulham. 
Across Europe the rental firm had supported 130% more trips than in 2020 thanks to doubling the size of its e-scooter fleet, with the average cost of a trip being €2.00 (£1.67).
READ MORE
e-CARS
The ten best-selling electric cars in the UK
e-BIKES
Cairn Cycles E-Adventure 1.0 e-bike review
Ten e-bikes we're looking forward to in 2022
e-MOTORBIKES
Ten electric motorbikes to look forward to in 2022
Art, sustainability and choppers - the wonderful world of Stirling Eco
e-SCOOTERS
Hypercar firm Bugatti's first electric vehicle is an 18mph e-scooter
Ride-hailing firm Bolt set for UK expansion after big investment
e-WORLD
Veolia to open first UK plant for recycling EV batteries
The new Bobcat T7X is a truly groundbreaking electric digger