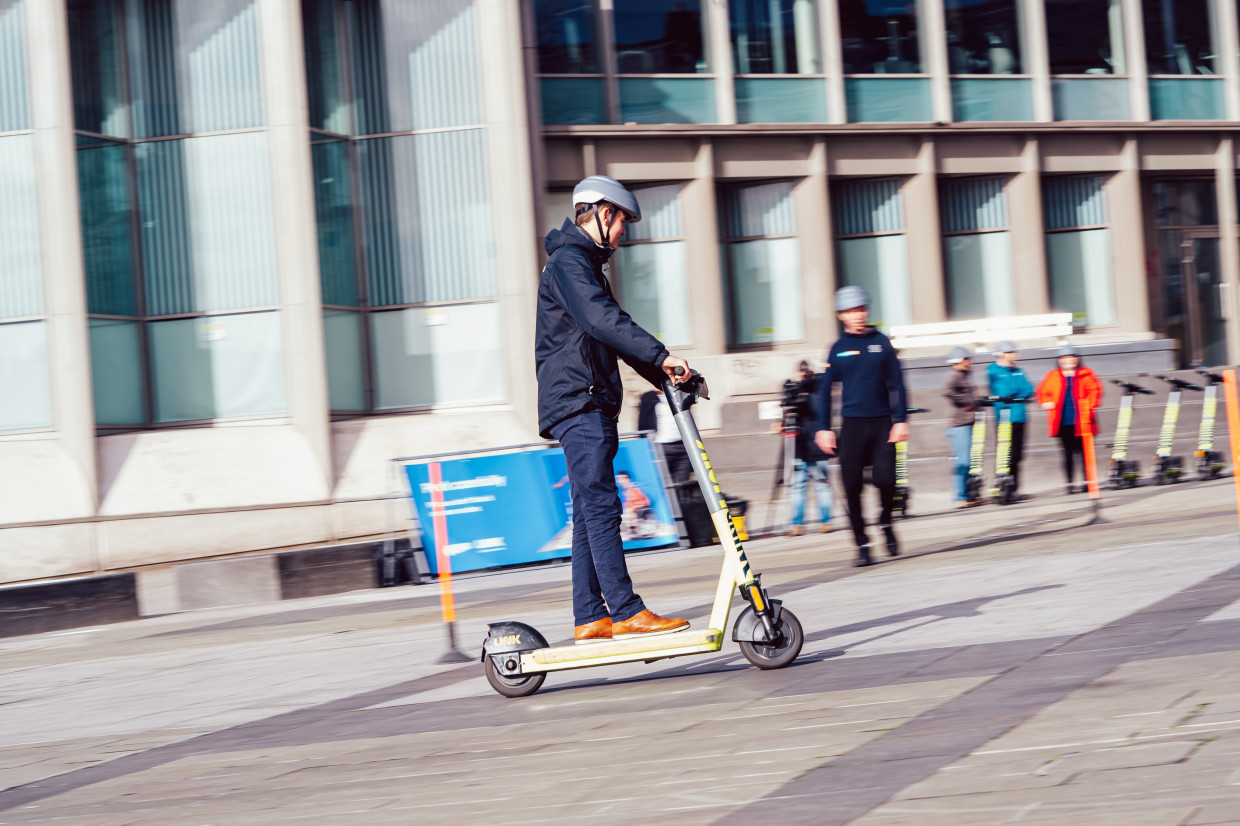 For a rental electric scooter, the new Link machine from Superpedestrian offers more than just a means of electrified alternative transport that you can rent for inner city commutes: its smooth and intuitive design delivers a pleasing riding experience. 
American firm Superpedestrian arrived in the UK late last year after partnering with Wind Mobility to run a government-approved trial scheme in Nottingham. The firm claims that its Link e-scooter is the 'smartest and safest' rental machine available to the public due to its safety features.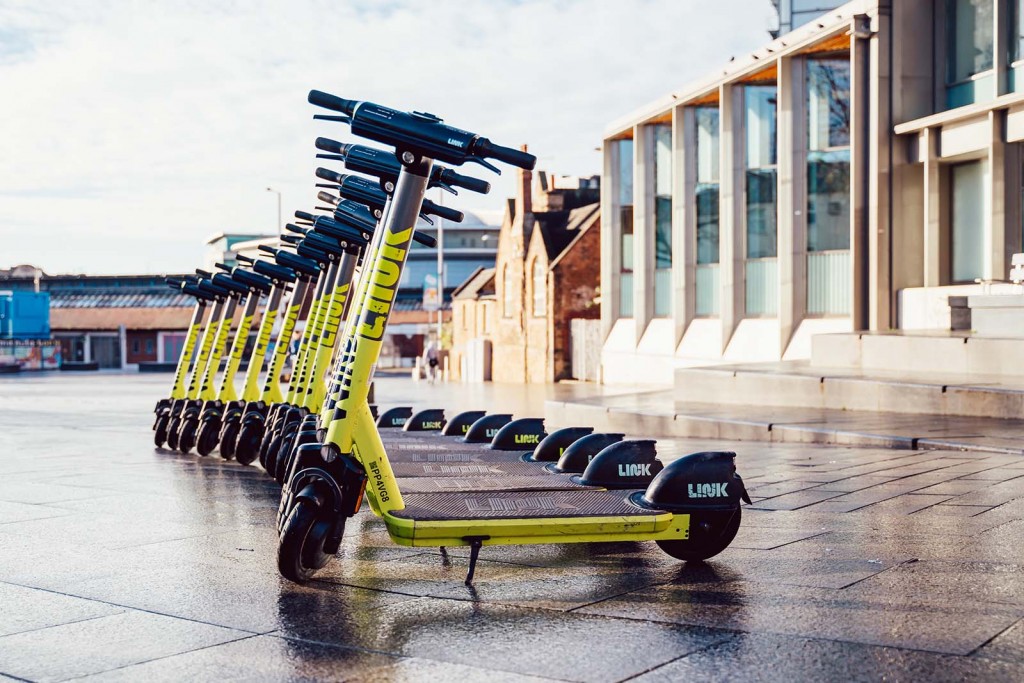 That includes a Pedestrian Defence system, software which tracks a rider's behaviour in real-time, with the system able to slow and even stop a scooter if it is being used incorrectly. Although not launched in the UK yet, the tech giant is aiming to roll the system out across its fleet.
The Link is similar to other rental e-scooters, but it has a number of distinct features.
The footboard, for example, is wider and longer than many. It's also missing the small digital speedometer than many devices have. Scoot Fit boss James Rodger, who advises on how to safely ride e-scooters, was on hand to deliver some e-scooter tips in order to improve our riding skills.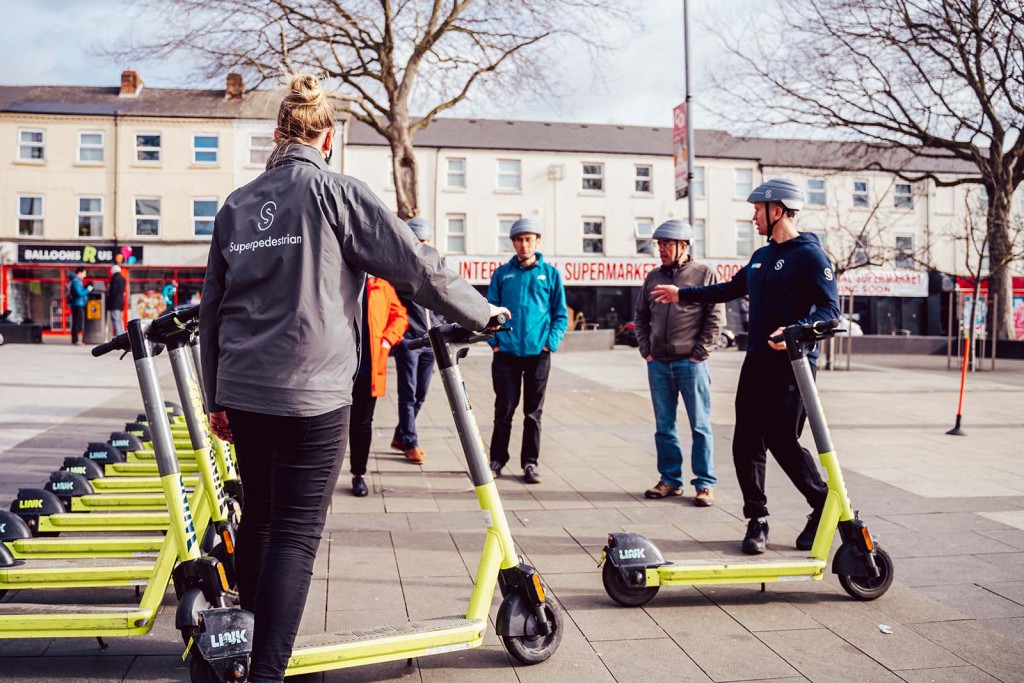 Rodger explained that the Link was designed intuitively so the rider would be able to judge the speed based on the feel and environment – and since the machine's speed is capped, there's no fear of going over the limit anyway.
I was invited to ride the scooter on a short course laid out in Nottingham's Sneinton Market. After a couple of laps around some cones and with Rodger on hand to deliver some additional tips, it's clear the Link e-scooter is a fine vehicle.
The thumb-operated accelerator has excellent feel and consistency at all speeds. Sure, if you pressed it hard enough then you could certainly feel like you were edging towards the 15mph top speed, but it was certainly intuitive.
Confidence in the machine allowed for some enjoyable slaloms through some cones. Rodger delivered some tips on how to use my weight and positioning on the footboard to help negotiate the course in a more consistent way.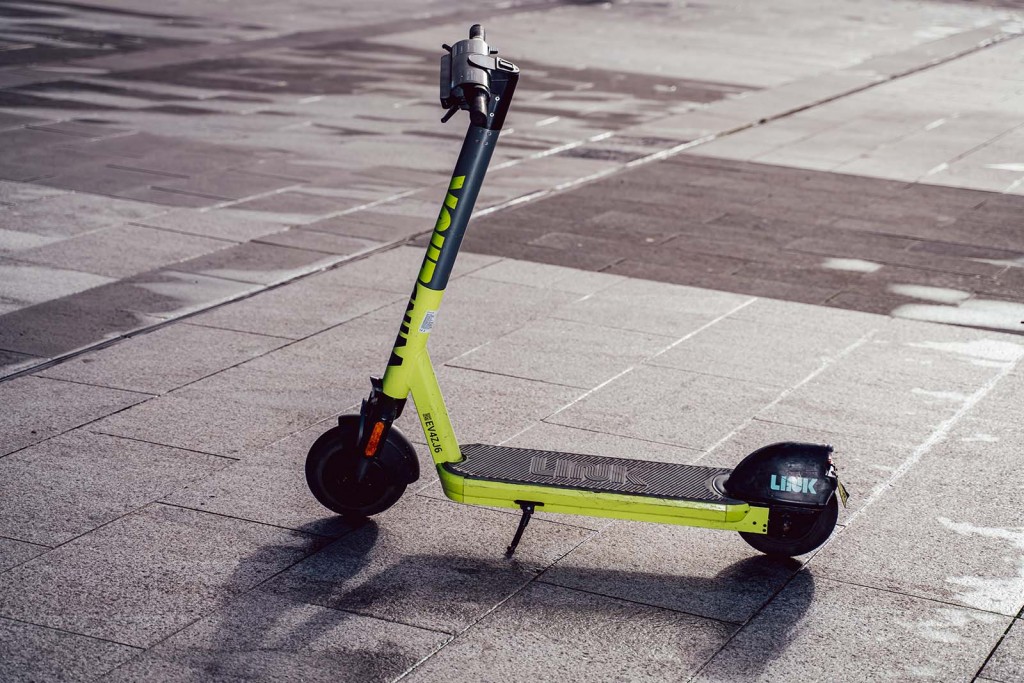 Also impressive was the Link's ergonomics, which enabled me to ride the scooter without changing my posture or leaning over the handlebars, thanks to the lengthier footboard. 
The Link is clearly a robust device that proves small electrified rental transport can be enjoyable to use. If the Pedestrian Defence system can live up to its claims, it should also help to make the streets safer for both riders and pedestrians.
READ MORE
e-CARS
The ten best-selling electric cars in the UK
e-BIKES
Cairn Cycles E-Adventure 1.0 e-bike review
Ten e-bikes we're looking forward to in 2022
e-MOTORBIKES
Ten electric motorbikes to look forward to in 2022
Art, sustainability and choppers - the wonderful world of Stirling Eco
e-SCOOTERS
Hypercar firm Bugatti's first electric vehicle is an 18mph e-scooter
Ride-hailing firm Bolt set for UK expansion after big investment
e-WORLD
Veolia to open first UK plant for recycling EV batteries
The new Bobcat T7X is a truly groundbreaking electric digger