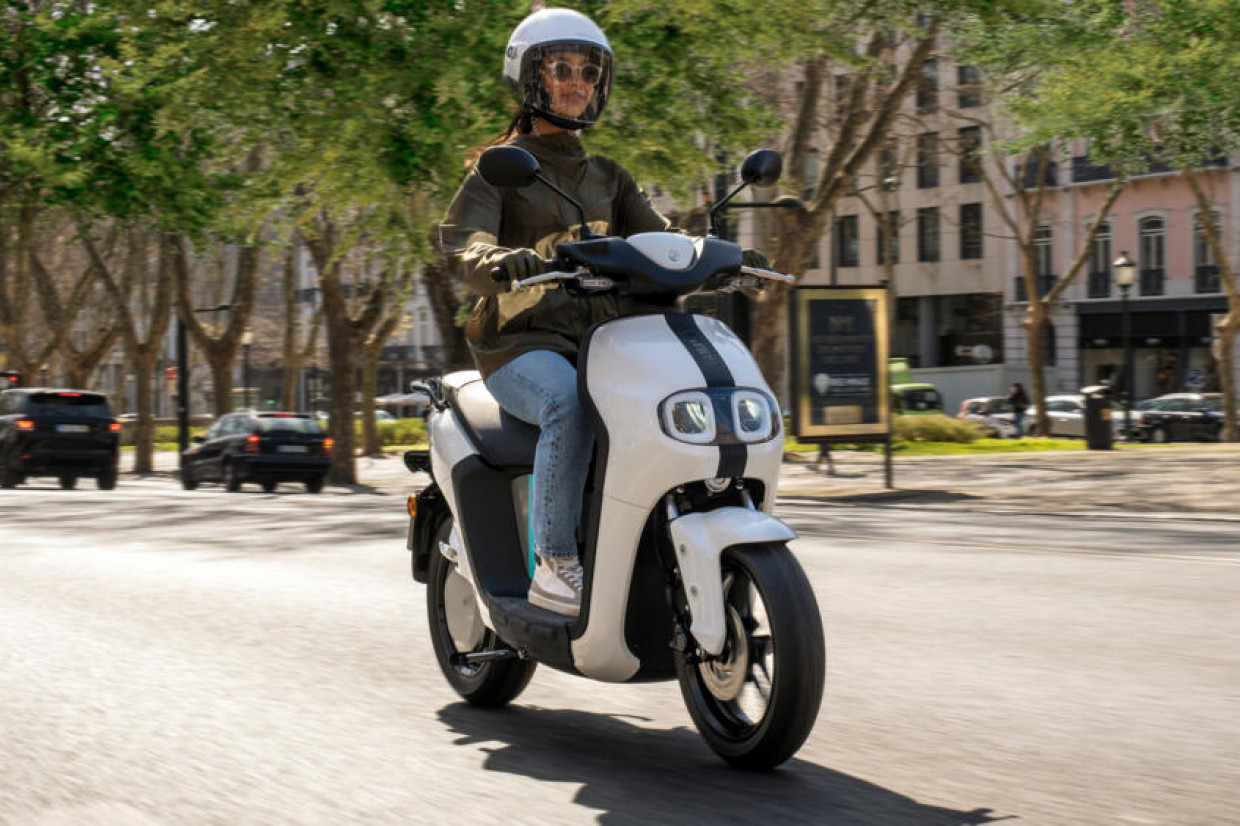 Japanese motorbike manufacturer Yamaha has launched its new Neo electric scooter – it's first model offering performance equivalent to a 50cc moped to be offered in the European market.
The brand recently announced it would be offering a suite of new electric models including a new range of electric bikes and an e-moped. 
The Neo is powered by a 50.4V lithium-ion battery that is located below the seat in the centre of the chassis. 
Weighing 8kg, the battery can deliver a range of 23 miles, and can be removed from the Neo's body for charging. The portable battery can be plugged into a domestic socket and charged in around eight hours.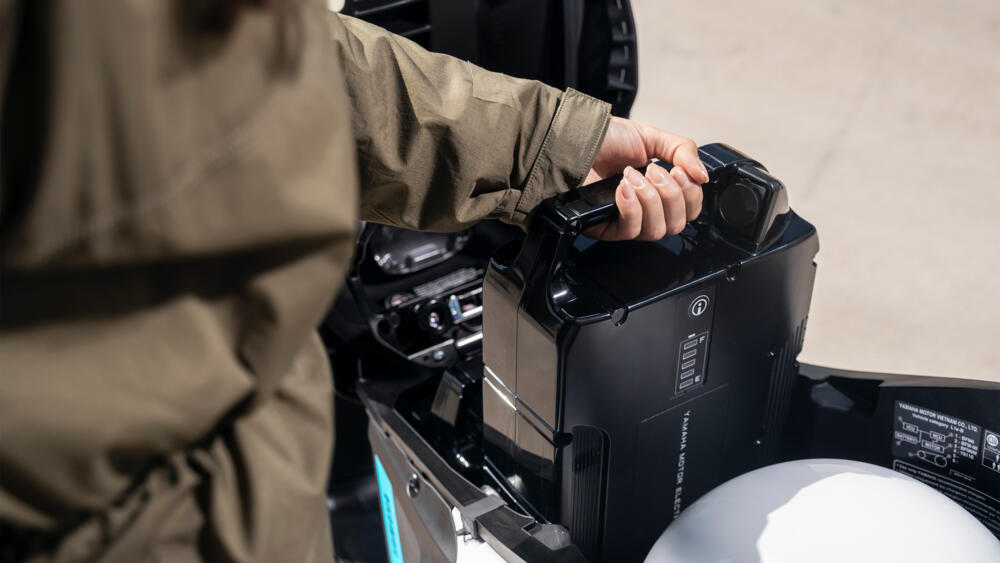 The Neo is capable of carrying a second battery, extending the range to 42 miles, although that comes at the expense of the underseat storage space, which otherwise has enough room for a full sized helmet. 
Neo riders will be able to choose from a number of driving modes. STD mode delivers the highest power output of 2.06kW and is designed for general use on normal roads.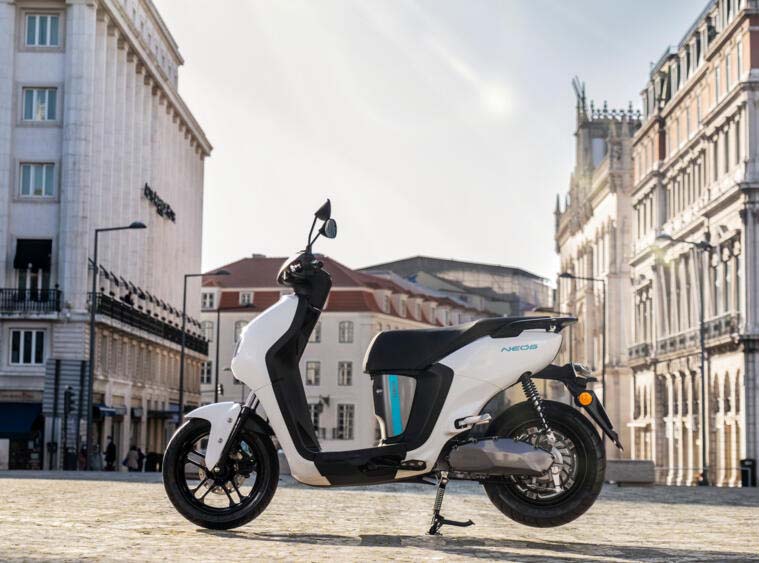 Eco mode is aimed at reducing battery consumption and limits the machine's top speed to 22mph.
In the middle of the handlebars sits an LED screen, which displays the electric scooter's speed and range among other information. Riders can also connect their smartphone to the Neo using the MyRide app, allowing the phone to act as the digital display.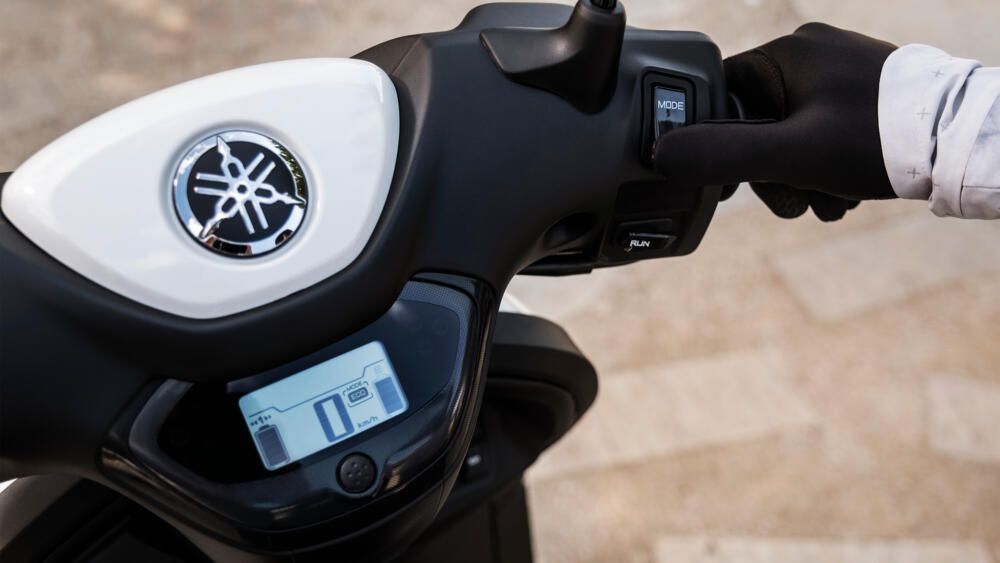 The new e-moped features Yamaha's new Aqua colour, which has been developed to showcase the brands new shift to electric mobility. 
Pricing for the Neo will start from £3005, and it will go on sale in May of this year. 
 
READ MORE
e-CARS
The 10 electric cars with the longest range
e-BIKES
Desiknio Pinion C1.9 Classic e-bike review
Ride for a worthy cause: Big Issue eBikes launches in Bristol
e-MOTORBIKES
Triumph reveals first electric TE-1 motorbike
BMW CE 04 electric scooter review
e-SCOOTERS
Superpedestrian Link e-scooter: first ride
The new battery tech designed to make e-scooters more sustainable
e-WORLD
New Candela C-8 electric hydrofoil has first 'flight'
Awake Ravik S 22 aims to take electric surfboards to the extreme