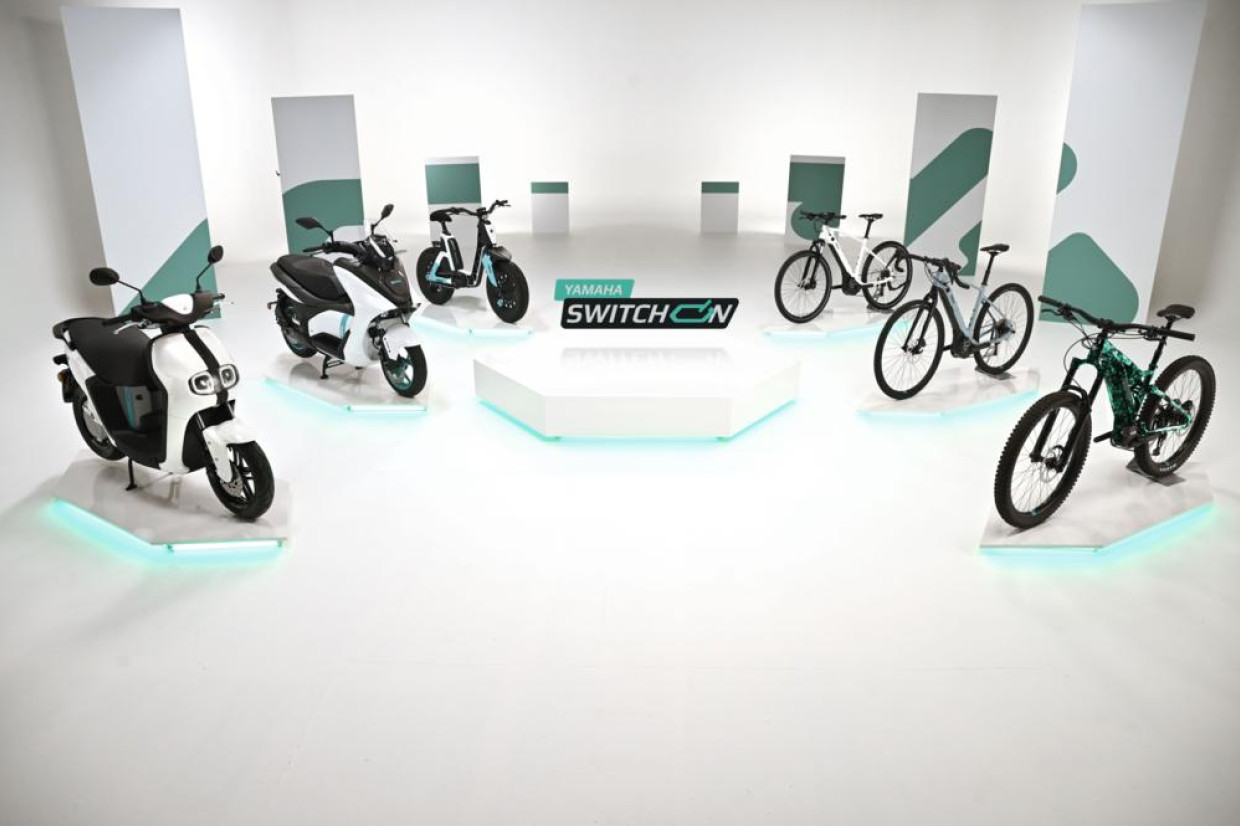 Japanese motorbike manufacturer Yamaha has unveiled a new range of electric bikes, scooters and mopeds, with the brand committing itself to accelerating its electric mobility ambitions. 
In a new Youtube premiere called Switch On, the firm revealed it would be launching two new electric scooters in the coming weeks.
First seen at the Tokyo Motor Show in 2019, the E02 prototype has now been given the Neo name and will serve as a 50cc equivalent.
Following the launch of the Neo, a bigger 125cc equivalent electric scooter will go on sale, although Yamaha is yet to name its new model. They added that it would "showcase the company's very latest engineering and technology". 
Alongside the new electric scooters Yamaha will launch three new e-bikes in the mountain, gravel and urban segments. 
Full details will be revealed during the summer, with the new e-bikes going on sale at the end of 2022. 
Yamaha also revealed it will launch a new electric moped, called the B01. It says the B01 is currently a concept model, but when launched will combine e-bike S-Pedelec functionality with moped performance. 
"Yamaha is excited to expand its personal mobility range and open a whole new chapter in the history of the company," said Yamaha's Motor Europe president and CEO, Eric de Seynes.
"Backed up by Yamaha's world-class engineering capabilities and supported by a professional dealer network, the introduction of these new electric products and related services will inspire a new generation of customers."
READ MORE
e-CARS
The 10 electric cars with the longest range
e-BIKES
Desiknio Pinion C1.9 Classic e-bike review
Ride for a worthy cause: Big Issue eBikes launches in Bristol
e-MOTORBIKES
Triumph reveals first electric TE-1 motorbike
BMW CE 04 electric scooter review
e-SCOOTERS
Superpedestrian Link e-scooter: first ride
The new battery tech designed to make e-scooters more sustainable
e-WORLD
New Candela C-8 electric hydrofoil has first 'flight'
Awake Ravik S 22 aims to take electric surfboards to the extreme