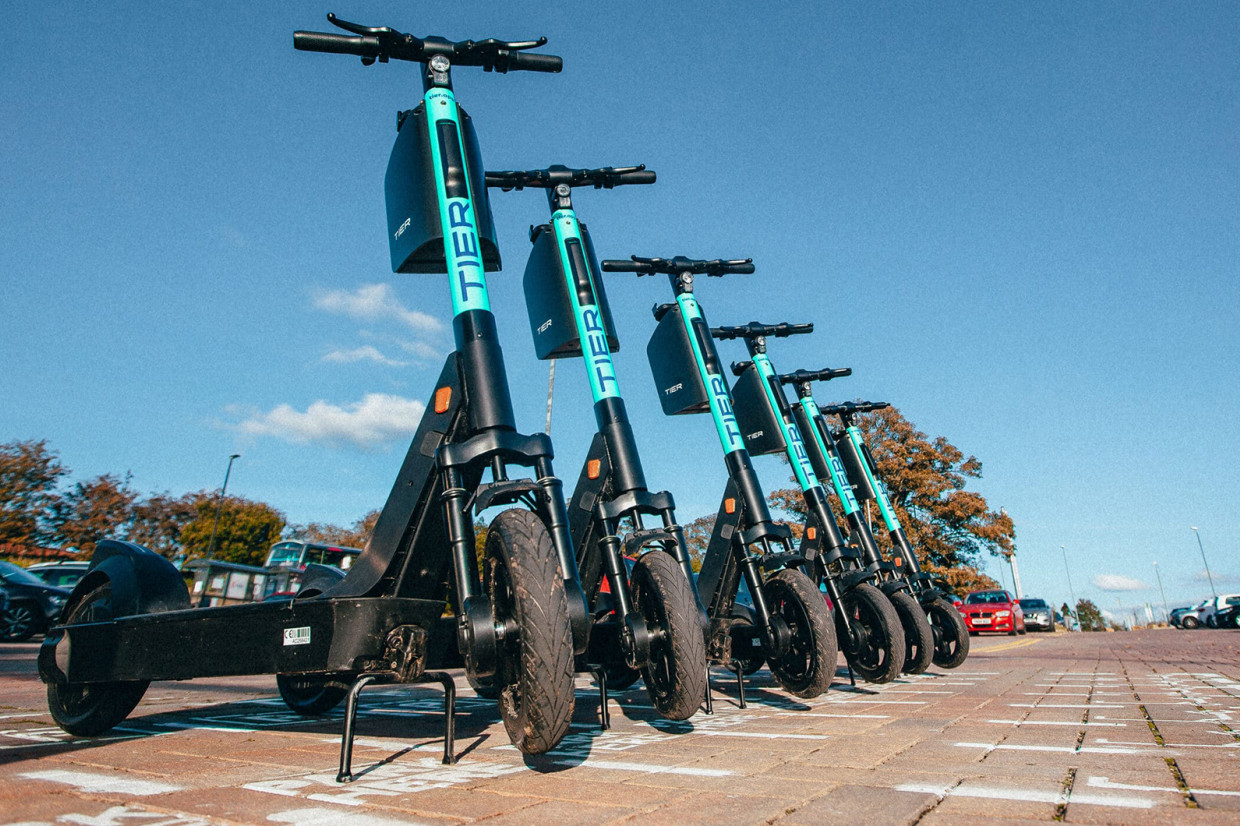 Three leading rental e-scooter providers in London will trial an acoustic warning system to alert other road users to the presence of the machines – and hope it could be adopted as an industry standard.
Dott, Lime and Tier will partner with UCL's Person Environment Activity Research Laboratory (PEARL) to develop an 'inclusive' sound for rental e-scooters, which will then be tested by the companies on their rental fleets in the UK capital.
Dott data gives insight into e-scooter usage
The trial is backed by Transport for London, and the aim is to develop a universal sound that could be adopted by all rental e-scooters. One of the criticisms that has been aimed at e-scooters is that the lack of noise the machines produce increase the risk of collisions with pedestrians, particularly those with hearing loss.
The sound would effectively be an e-scooter version of the Acoustic Vehicle Alert System (AVAS) that must be featured on all new electric cars. Manufacturers are now obliged to produce a noise at a specified level when the car is going below 12mph.
UCL PEARL will develop a sound based on existing work conducted by all three e-scooter rental firms, with the aim for it to be tested on e-scooters this year, before being expanded to other cities in the UK - and potentially beyond. 
New study highlights need for e-scooter helmet research
The research facility says it has consulted with disability experts and groups including Transport for All, the Thomas Pocklington Trust and the Royal National Institute of Blind people on the noise, which will account for people with sight loss, hearing loss and neurodiverse conditions.
Are e-scooters legal in the UK? All your questions answered
Professor Nick Tyler, the director of UCL PEARL said: "Through studying how the human hearing system has evolved, we can create sounds for e-scooters that are detectable without adding more noise to the environment. We plan to test a range of combinations of sounds and environments at UCL PEARL with people who are less likely to detect e-scooters nearby, so that we create a sound that works for all.
"It is a huge scientific challenge, but one that will enable everyone to feel comfortable with this new form of micro-mobility that is quickly growing in popularity."
The government is currently considering whether and how to fully legalise e-scooters, which could include measures such as compulsory acoustic alert systems. 
READ MORE
e-CARS
The ten best-selling electric cars in the UK
e-BIKES
Cairn Cycles E-Adventure 1.0 e-bike review
Ten e-bikes we're looking forward to in 2022
e-MOTORBIKES
Ten electric motorbikes to look forward to in 2022
Art, sustainability and choppers - the wonderful world of Stirling Eco
e-SCOOTERS
Hypercar firm Bugatti's first electric vehicle is an 18mph e-scooter
Ride-hailing firm Bolt set for UK expansion after big investment
e-WORLD
Veolia to open first UK plant for recycling EV batteries
The new Bobcat T7X is a truly groundbreaking electric digger