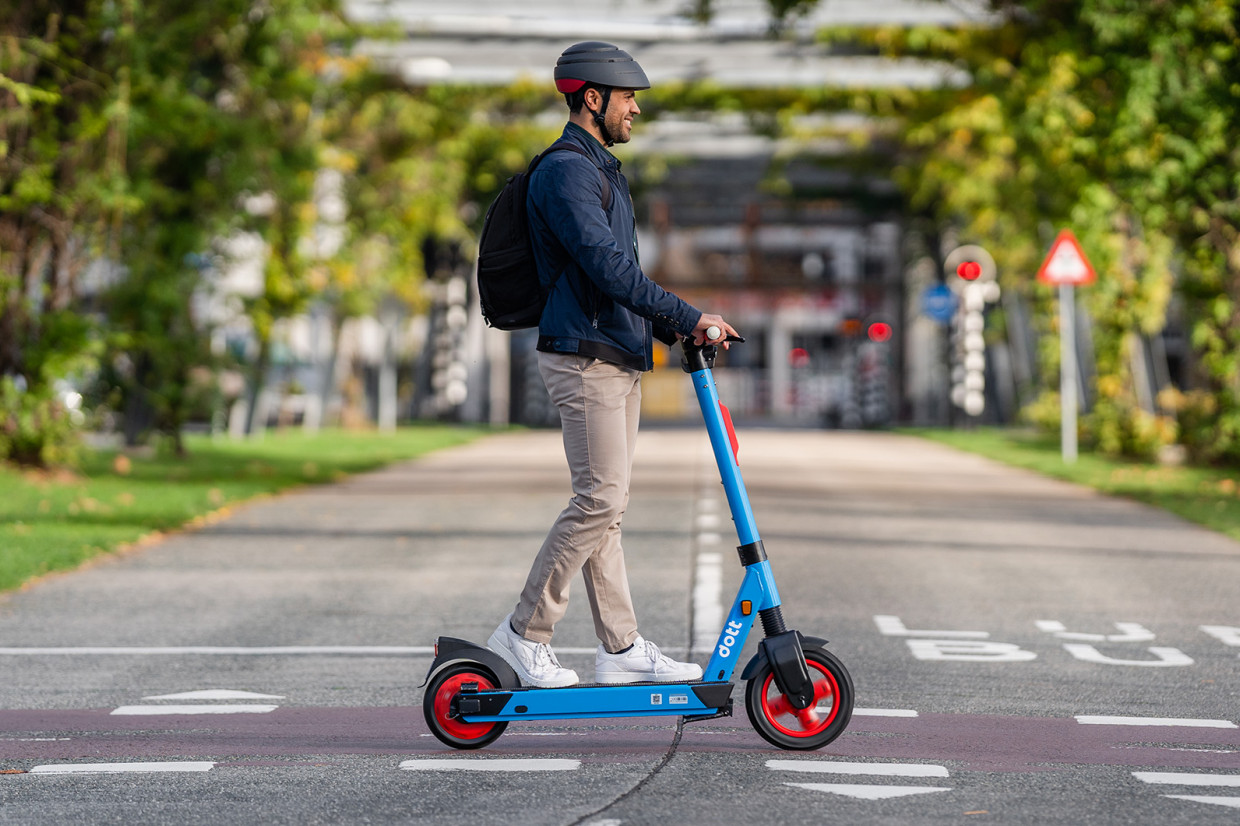 Private and rental e-scooters can co-exist and complement each other once the machines are fully legalised on the roads of the UK, according to leading micromobility operators.
At present, the only e-scooters that are legal to use on public roads are those that are part of government-backed rental trial schemes. It is illegal to use privately owned e-scooters on public roads.
Are e-scooters legal in the UK? Your guide to the current and future rules
But that is set to change, with the government having announce plans to legalise the use of private e-scooters on public roads. And speaking in at a recent New Mobility Forum held alongside the first eSkootr Championship event, rental scheme operators said they weren't threatened by the prospect.
Asked if rental and private e-scooters could coexist Duncan Robertson, the UK general manager of Dott, said: "One hundred per cent we can."
He added: "We also operate electric bikes, which means we're going up against the bike – which has obviously been around for a good long time. There's absolutely no reason we can't work with private industry as well with e-scooters.
"We're at the stage in the UK where it's a rising tide that floats all board. The addressable market is absolutely huge. In continental Europe and the US the use of micromobility, where private or shared, is just going up and up. We're just looking forward to seeing more people on bikes and e-scooters in cities."
Georgia Yexley, who heads Tier Mobility's UK operations, highlights the role the rental schemes have played in the government's evaluation of e-scooter use.
"What does the law [change] mean for us? The first place to start is our role in shaping that legislation and regulation," said Yexley. "For over a year now, ourselves alongside Dott, Tier and other operators across the UK have been participating in the scooter trials in shared spaces, which is all about shaping that legislation and regulation in the right direction.
"That hasn't been just for the end goal in shaping the regulation around what that should look like for shared scooters, but also for private scooters as well. It was to shape the pathway for what the right regulations are, what the right barriers are. That has been rooted very much, particularly in the last year, around positive safety outcomes and and risk aversion."
Yexley added that is was important for the both private and rental e-scooter firms to showcase the benefits of the machines. She added: "It's really vital for us to start talking not only about the safety outcomes, but also about really capturing the benefits of a low carbon, low emissions, sustainable forms of transport.
"This legislation, and it's not just about shared scooters or private scooters, it goes further than that and is about continue innovating more mode that allow more people to move in more innovative ways."
READ MORE
Subscribe to the Move Electric newsletter
e-CARS
New electric cars for 2022 and beyond: what's coming when
New BMW i7 unveiled as luxury electric saloon
e-BIKES
Best e-bikes for every category 2022
Moustache Samedi 28.7 e-bike review
e-MOTORBIKES
Yamaha Neo's electric scooter review
Cake launches new global electric motorbike race series 
e-SCOOTERS
Government set to announce plans to legalise private e-scooter use
New study finds e-scooters are five times safer than bikes
e-WORLD
World's first airport for flying taxis opens in UK